Easter is all about chocolate, bunnies, eggs, happiness, love and much more…
Easter Day or the Easter as it is popularly known visits every year during the mid-April. Coincidentally, this time is also the best time to tie the knot and kick-start a journey filled with love and care! Here's why:
1. With the season of spring marking a fresh start, it offers the best time to plan out a wedding and welcome the harbinger of your love life.
2. Since Easter and spring season come hand-in-hand, use this opportunity to design aesthetic floral wedding invitations for your guests.
3. The pleasant weather means no spoiling of make-up and no sweat spots on the wedding dress. This makes it the ideal time, isn't it? There are no hassles of taking care of you because the weather does it for!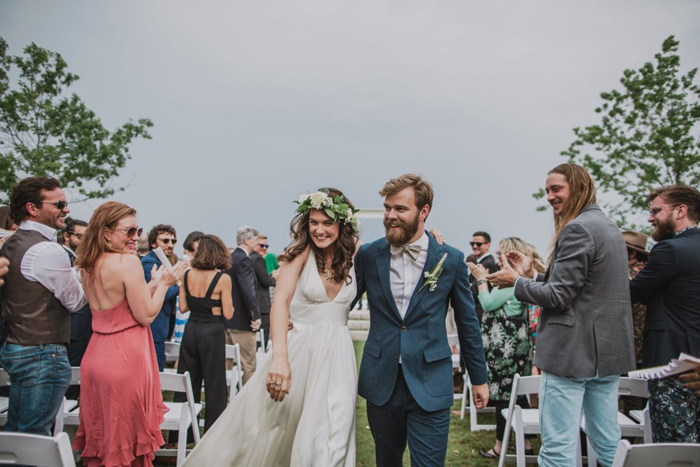 4. Easter decor. Easter not only comes with a mild temperature, but it is the season of little, cute Easter eggs as well. These eggs will make up for great incorporation to beautify the table decor at the venue.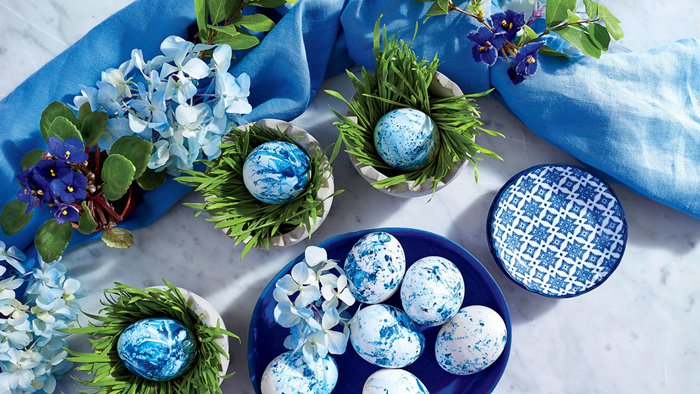 5. Easter pops up images of pretty pastel hues in our heads. And this is why it is the perfect time to do an Easter wedding dress in cool, light pastel shades of blues, beiges, purples, pinks, yellows. Moreover, why not have the wedding venue in similar shades too?
6. The great weather also joins in to provide for great pictures with added glow and cuteness. After all, dazzling blue gowns in natural light and floral backdrop are a cherry on the cake, isn't it? Plus, there are Easter eggs and bunnies for props too!
7. Easter means a long weekend Wedding is a time to enjoy the last few intimate moments with your near and dear ones before you head on to take charge of your own life and a four-day weekend will be the best. Let these days be the best days of your life with your pals!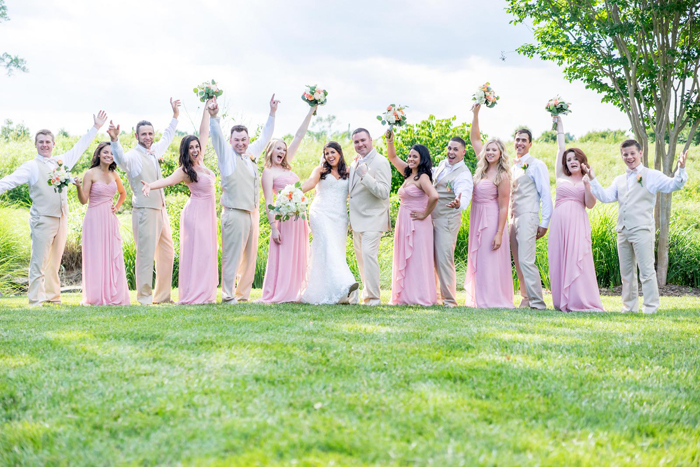 8. It is the time to have a relaxing, carefree wedding and not worry about your kids. Easter tradition of decorating eggs and egg rolling can be some easy yet playful activities to keep both the kids and their parents entertained.
9. The wedding is incomplete without great, lip-smacking food. And with your wedding taking place on Easter, what else can be a better time to hog on a sumptuous meal? Enjoy typical Easter delicacies like the fellata, a banquet of salami and capocollo and salty ricotta. Lamb or goat baked with potatoes and peas can be some delectable options too.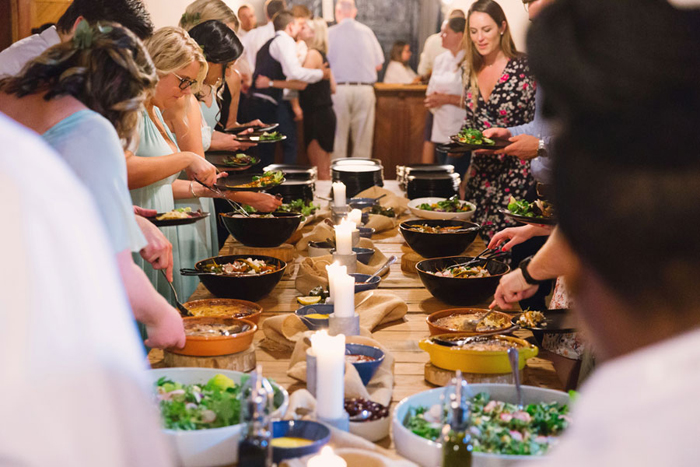 10. What's the other word for Easter? It's chocolate! Despite having a traditional Easter history, chocolates are all-time desserts that can make everyone swoon irrespective of their age. Treat your guests a sweet delight of a warm chocolate fondue pot and strawberries.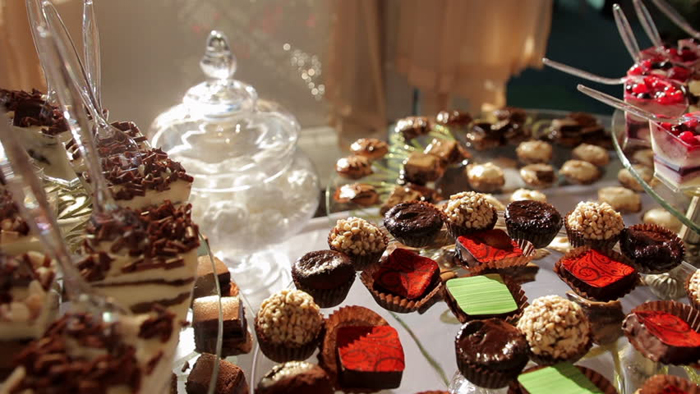 11. Bunnies! Bunnies! Bunnies! If it's Easter and there aren't bunny's, is it really an Easter? Soft, little, mushy Easter bunnies are great additions for the cutest, prettiest pictures. Besides, the children in the house get a mini-friend too!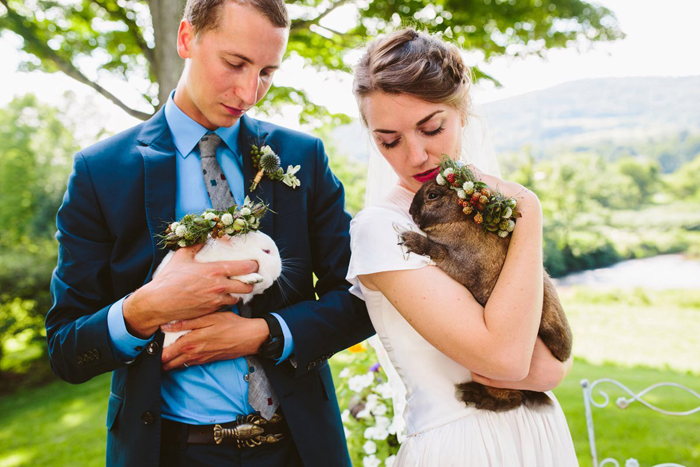 12. Easter goodies. Mark for yourself a place in their hearts by gifting Easter goodies and wedding favors of chocolates, decorated Easter eggs and miniature bunny soft toys, a remembrance of your Easter wedding.
13. Nothing compares to an Easter inspired wedding cake! The pastiera topped with some icing florals and Easter eggs would justify the theme of your wedding to the top.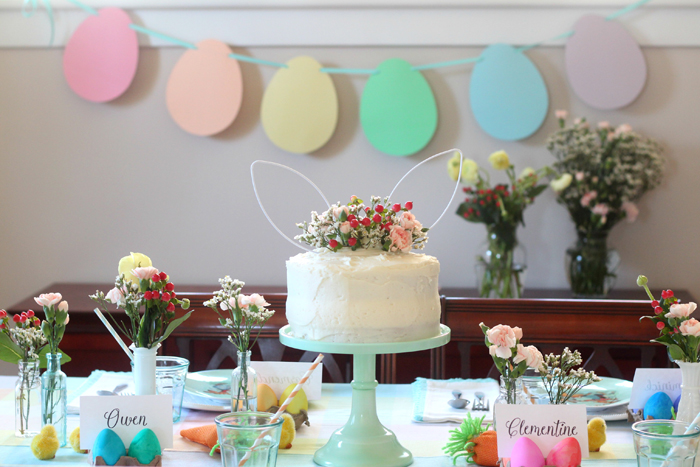 14. A happy time spring is inevitably the happiest time of the year with freshness filling the air all around. Marrying during this time will be just happy people coming together to create more happiness.
15. Towed on the Easter day cannot be more auspicious as the day marks the resurrection of Jesus and you're beginning a new life too, isn't it?
Here's your full listicle why to kiss your bride under the canopy of flowers. Happy wedding!