Hello, food lovers and wedding planners! You're probably about to embark upon a culinary journey like no other, planning your dream wedding menu. You can forget the rubbery chickens and bland salads. Let's dive into the delicious world of "Foodie Love – Unique Wedding Menus." Prepare to impress your guests and tantalize their taste buds with these creative wedding menus that cater to various tastes and dietary requirements.
Let Your Taste Buds Tango!
The Eclectic Feast -Wedding Menu

Imagine a menu like your favorite music collection – a harmonious mix of colors, flavors, and textures. This eclectic feast celebrates diversity. From Thai-inspired starters to Mexican main dishes, they offer a fusion cuisine. You will take your guests on a culinary journey that reflects the journey of love.
Love along the Mediterranean Coast
This menu will transport your guests to the sunny shores of the Mediterranean. Imagine brochettes with tomatoes and basil, lamb skewers marinated with zesty herbs, and creamy hummus with warm pita. This menu is not just about food; it's also a love letter to the Mediterranean's stunning landscapes and azure water.
Dietary Love languages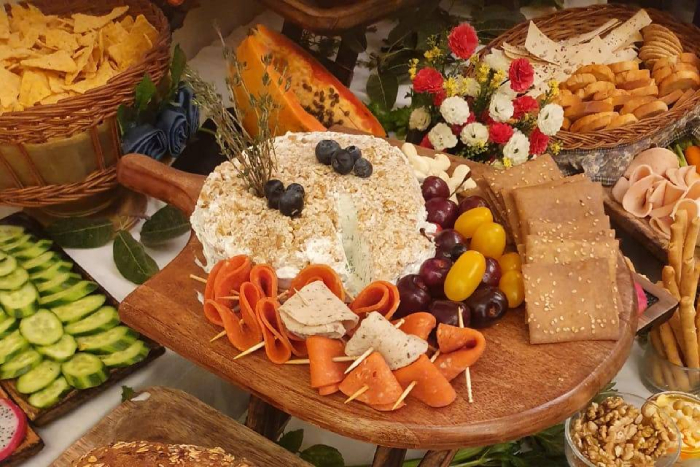 Plant-Based Passion -Wedding Menu

For the environmentally-conscious couple, a plant-based wedding menu is the perfect way to showcase your commitment to sustainability. Create dishes that highlight the beauty of grains, vegetables, and legumes. Imagine a beetroot risotto with hearty mushrooms or a decadent vegan mousse. This menu isn't just vegan; it's also a celebration of Mother Earth's bounty.
Gluten Free Amore
A gluten-free menu is proof that love knows no bounds. Create a menu free of gluten but full of flavor to ensure that your guests can enjoy the meal without any worries. Enjoy dishes such as quinoa-stuffed peppers, salmon seared with citrus glaze, and a flourless chocolate cake. Every guest deserves to taste love, regardless of their dietary restrictions.
The Art of Presentation – Wedding Menu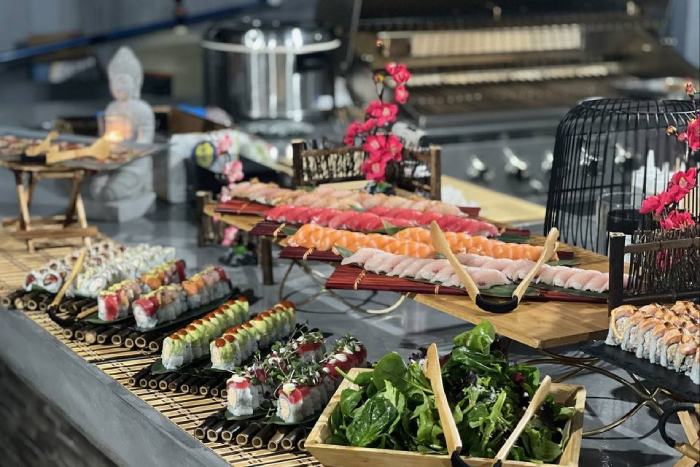 Interactive Food Stations  Wedding Menu

Incorporate interactive food stations into your wedding menu. Imagine a sushi station where guests can create their rolls, a pasta bar where they choose their favorite ingredients or a crepe corner where you make them live. These stations offer more than just food. They allow your guests to interact and create their culinary masterpieces.
Family Style Love
A family-style meal will bring a sense of togetherness to the wedding. Each table is adorned with large platters filled with delicious dishes that your guests can pass around and share, like a warm, big hug. Everyone will feel part of a big happy family, whether eating buttery mashed potato or succulent roast chicken.
Personalized Palates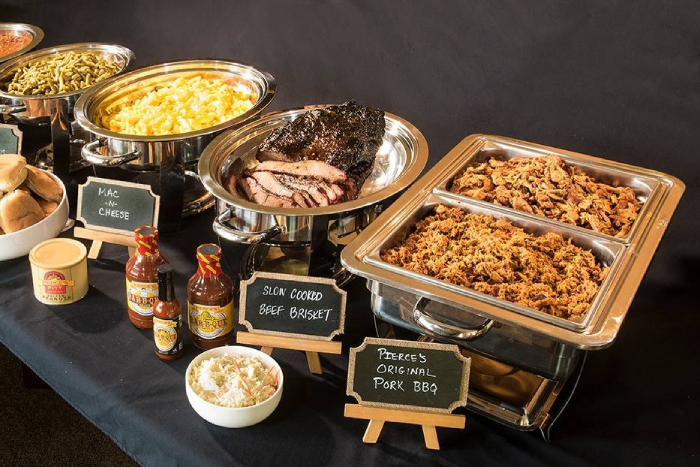 Childhood favorites
Bring back fond memories by incorporating childhood favorites into your wedding menu. Growing up, did you and your partner enjoy grilled cheese sandwiches? Or mac and cheese? Serve a gourmet version of these cherished flavors. This is a great way to remember your journey on this special occasion.
International Delights – Wedding Menu

Why not create an international menu to celebrate your love story? Create a culinary passport by showcasing dishes from each of your backgrounds. This will take your guests on an exciting journey through flavors. It's a tasty reminder that love knows no borders.
Sweet Endings and New Beginnings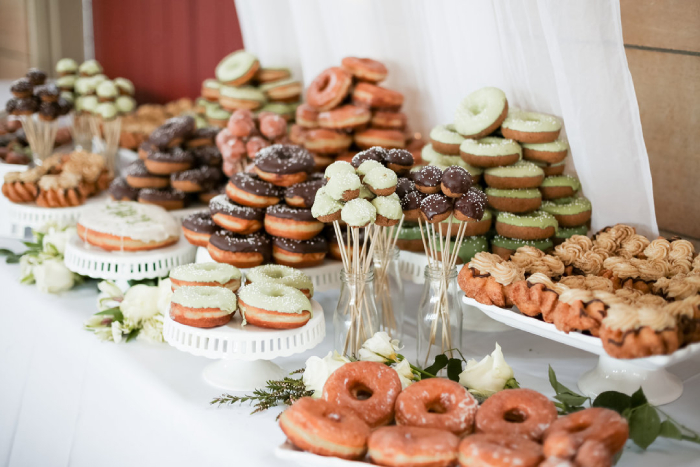 Dessert Duets
Why settle for one dessert when you can have two? Create a dessert duo that celebrates two distinct flavors like your relationship. Imagine peanut butter and jam macrons, caramelized chocolate tarts with salted caramel, and vanilla-strawberry panna cotta. This symphony is a perfect way to end your love story.
Midnight Munchies
After the dance floor, the late-night snack station will satisfy your guests' cravings. Your guests will be refueled and recharged for more dancing with mini sliders, truffle-laden French fries, or all the fixings. Love doesn't stop with the music – it continues, fueled by delicious bites and joy.
Setting the table with Style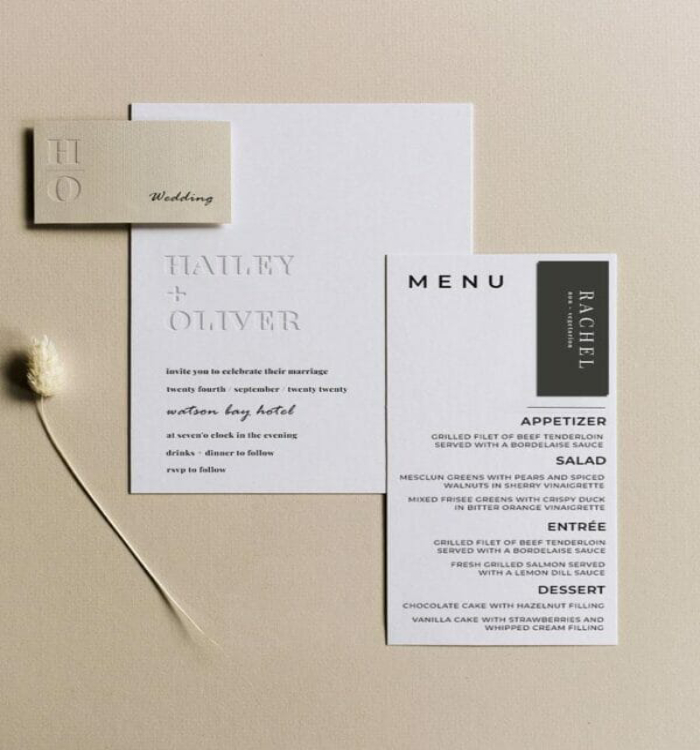 Menu Cards: A Savory Surprise
Why not add a little surprise to your beautifully designed wedding invitations? The menu cards tucked inside the envelopes add sophistication and give your guests an idea of what they can expect. This thoughtful gesture sets the mood for a memorable dining experience.
The Art of Anticipation
Imagine your guests eagerly opening your wedding invitation to discover a menu card. As they see the delicious dishes, their excitement level rises. You're giving them a sneak peek at the delicious feast highlighting your special day. The art of anticipation never tasted better!
The Culinary Adventure Begins – Wedding Menu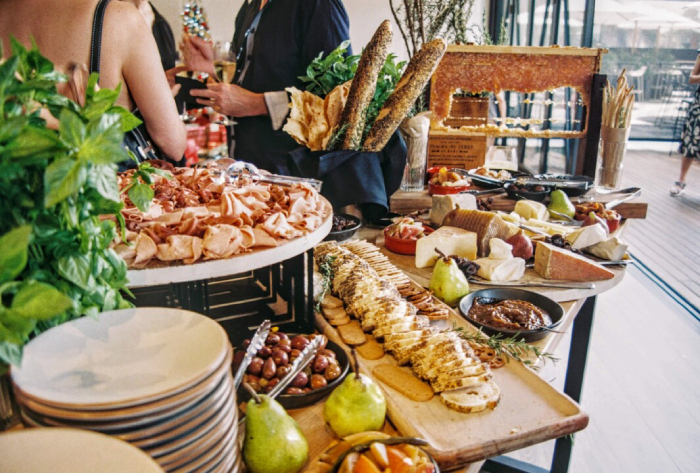 Here you go, lovebirds: a tempting array of wedding menu suggestions that are as special and unique as your love story. The possibilities are endless, from dessert duets and international delights to eclectic feasts and plant-based passions. It's not just about serving your guests but also telling your story with each carefully created dish.
Let your taste buds dance and create a menu reflecting the joy and love of this fantastic journey you are about to undertake. Regarding food and love, you can always have a little flavor or passion. Salute your love and good appetite!