Are you engaged? Congratulations! What date is the wedding? We know. We're sure this question will likely cause you to panic for a few minutes. But, the wedding date is the first thing that will be asked by relatives and your friends, a given. The expression "setting a date" is actually a code word for hiring a wedding location. Once you've signed that contract, the date is set, and you're now able to hire other vendors and begin planning your wedding with seriousness. However, how do you choose your wedding date? We're here to assist you to pick the ideal day for your wedding day.
How Soon Should You Pick a Wedding Day?
The method of choosing the date for your wedding is different for every couple, but an excellent place to begin is to determine the amount of time you'll have for wedding planning. Based on the 2021 Real Wedding Study, the average length of engagement is 16 months, and more than half of couples have been engaged for more than one year.
It is recommended to give yourself at least one-time frame of at least a year in which to organize your wedding may be beneficial for the majority of couples. A wedding date of at about a year away gives you time to cross off everything on your checklist–from choosing and purchasing your wedding dress (which could take anywhere from 9 to eleven months) to arranging your wedding location (some have to be booked up to a year in advance).
The choice of a wedding date is one of the initial steps of the process of planning. It is possible to approach it in a variety of ways. Some couples pick the date that is important to them first and then only look at the available wedding venues for that date. Some couples prefer to be more flexible, locating their ideal venue first and then deciding on a date depending on the availability of the venue. If possible, we suggest using this method to ensure you are able to select a venue that is more suitable.
In contrast, if you're stressed by major tasks, an event that is far in the future could be an overwhelming worry on your shoulders. In this scenario, you might be thinking about cutting down on your engagement. There is no wrong answer in this case. If you are planning an event within six months of your engagement date, it's an all-out sprint to the finish line, but you'll be able to discover a way to complete the task in enough time. Some people excel under pressure.
The Step-by-Step Guide to Picking a Wedding Date
Are you ready to begin? Set your calendars. Now is the time to select an event time!
1. You can brainstorm dates that have significance for you.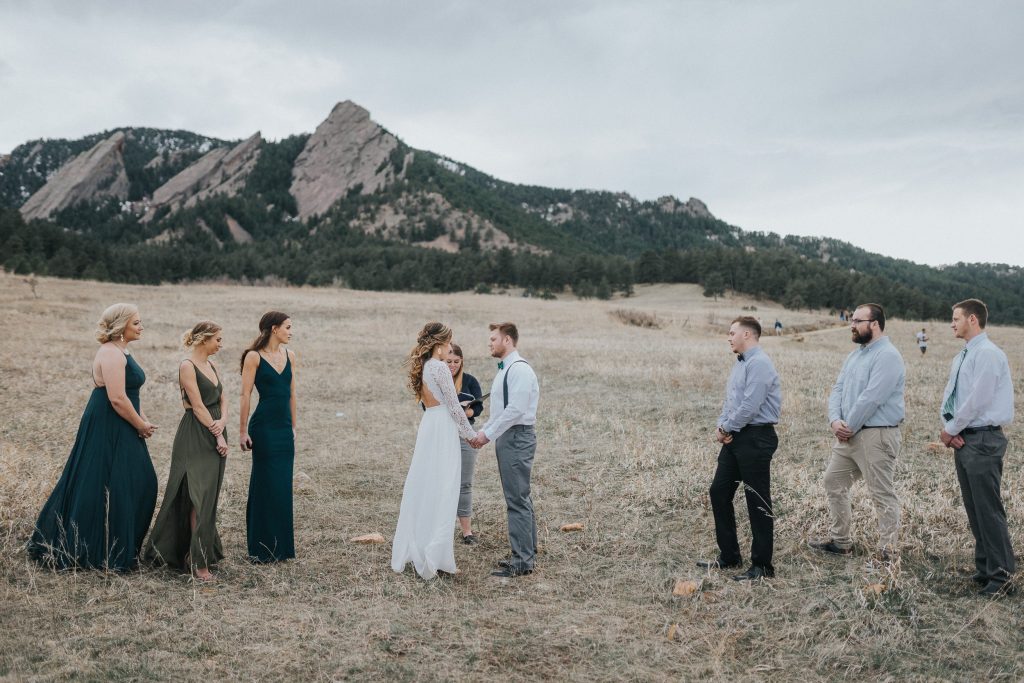 What would be romantic to get married to celebrate the date you first met, the day you were married or on the wedding day of your grandparents? Certain cultures employ traditional methods for choosing dates. For example, Japanese families check out the Koyomi, the ancient astrological calendar that helps choose the best date. It is possible that you won't be able to get married on the date you desire–that wedding date may be on a Monday, or as we've mentioned earlier, the wedding venue you've always wanted might be full, but you can likely get close. (Pro tip: inform your guests of the significance of the time in your wedding ceremony's programs.) Be aware, however, that If you're planning to marry on an exact date (pun not intended), You may be limited in your venues,
2. Choose the wedding date you want to have.
If you are flexible regarding your wedding date, we suggest picking a season first. Take into consideration the climate of the location of your wedding. If you're thinking of having your wedding ceremony outdoors, it is recommended to select a time when calm and clear temperatures are likely.
The weather does not just affect the style of your wedding and the venue, but it also can create a mood. It is also a good idea to consider the theme you want to use for your wedding and your personal style and select the right season. Do you want fun, free cocktail ideas, tropical cocktails and sun-dappled decor? Make sure you choose the traditional wedding in the summer. Are you dreaming of luxury and snowfall, as well as holiday sparkle? Have you considered having a Winter wedding? The rich colors, nostalgic vibes and mulled cider are the perfect accompaniment to weddings that take place in the autumn wedding, and a spring-themed wedding is likely to be your style when pastels, freshness and a bouquet of daffodils sound to you. Fun fact: The fall season is the most popular season for weddings, with the month of October, being the most sought-after month for weddings.
3. Think about peak and. off-peak times.
The amount you budget may be a significant factor in helping you select the ideal wedding date. The wedding season peak is usually from May to October, so prices will likely be higher due to the high demand. You'll compete with hundreds of other couples to get your location and all your suppliers for your wedding.
If you're looking to cut costs on your wedding expenses, select an off-season date when you're more likely to receive discounted prices and a greater variety of locations and vendors. While the best time to plan weddings typically falls during the winter months, the months of February and December are the busiest (and costly!) seasons because of holidays such as New Year's Eve, Christmas and Valentine's day. January, March, April, and November are the ideal months to take advantage of savings during the off-season.
The days of the week are equally important. Saturday nights are the most expensive. However, don't forget about weddings that take place on weekdays. As remote work is increasing in popularity across the globe and your guests could be able to adjust their plans to attend weddings on a weekday. Additionally, you'll have a greater choice of wedding venues and vendors available, which, in most cases, are at a lower cost!
4. Are holiday weddings the right choice for you?
If you've ever dreamed of having a Christmas tree at your wedding, or like a wedding cake with a heart, you're likely a couple celebrating Christmas. Are you looking to celebrate your Irish roots? Consider March, as everybody is in St. Patty's Day spirit. Consider a wedding celebration with pastels or the Easter Egg Hunt in April or March. You can have a Fourth of Jule celebration complete with flags, barbecue food and fireworks. An added benefit is that certain holidays fall during long weekends, allowing guests from out of town to attend. On the other hand, certain guests might not want their holiday weekend and their long-standing travel plans ruined by the wedding ceremony and should consider that also.
5. See the calendar for additional local activities.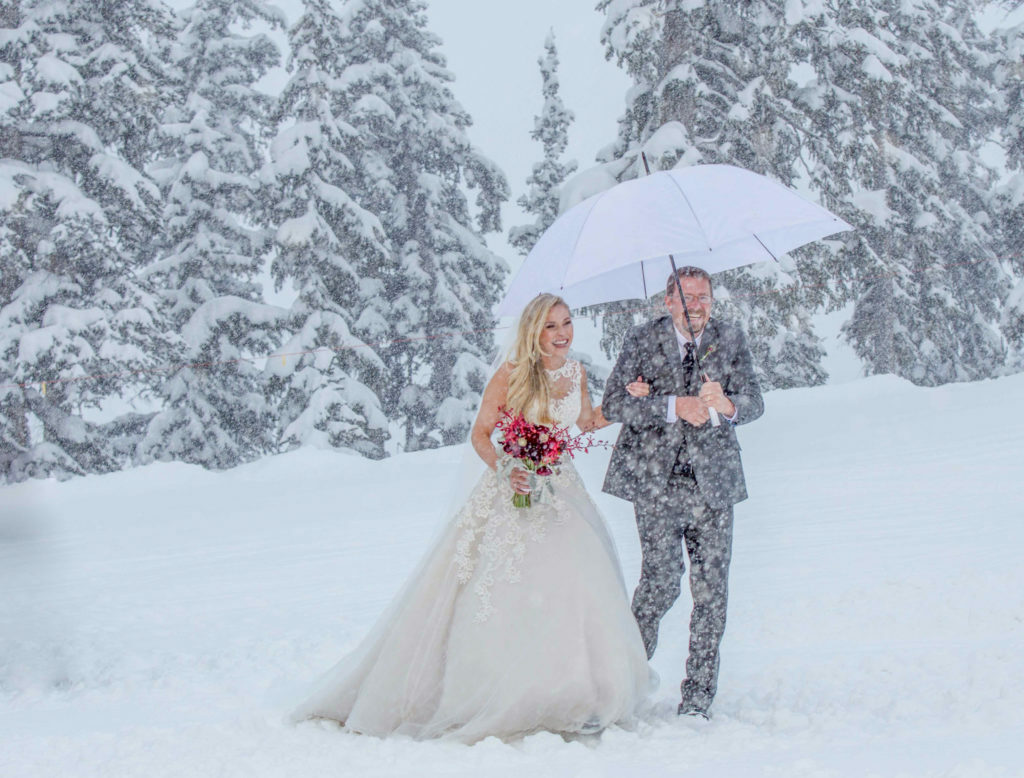 Each wedding venue is unique, as are the weekends, and certain days may be more crowded than other times. Check the calendar for dates when the major sports events, graduations, celebrations and other events will be taking place at the venue you've picked (the area's Chamber of Commerce may be helpful in this). Large events (for instance, Kentucky Derby in Louisville). Kentucky Derby in Louisville) can mean sold-out hotels, costly airfares, and traffic jams, which is not something you'll have to face on the wedding day. Suppose you're planning an event in a foreign country. In that case, you should seek an experienced local professional to ensure that you're considering local customs and events when choosing your wedding date.
6. Get the preferred choices of your VIP guests.
Speaking of your guests, but only of the top-tier, wouldn't-get-married-without-them variety: If you have limited preferences, you may want to ask your closest loved ones about date conflicts and plan accordingly. Be aware that this can be an extremely risky move. Suppose you inquire about anyone who isn't part of the circle of your parents, siblings, and honor guests. Make it clear and don't change your mind after the date is decided.
7. Skip certain dates.
There are certain wedding dates that you do not wish to set aside. The weekend before tax day isn't the ideal time to get married, especially when one of you is employed as a tax accountant or professional. Whatever profession you are in, you're likely to have a busy day at the office, and you shouldn't get married immediately. You'll probably be stressed out or have difficulty deciding when to leave for your wedding. In addition, your faith may restrict certain times of the year or even some days of the week which are not permitted.
8. Locate the most suitable wedding location.
If you've an idea of dates, You can begin looking into wedding locations. The first thing you should ask a prospective venue is the availability of their venue (for instance, you can say, "We're planning to tie the knot in May 2025, and we're specifically targeting those dates. Have you got availability at this time? ?"). If a venue is fully booked during the season you're targeting, or workable dates are unavailable, it's unlikely you'll want to proceed. If you end up falling in love with one particular location, you may want to look over the calendar to determine whether there are dates suitable for both participants. As we've mentioned, the importance of flexibility when it comes to this, so don't be hesitant about the possibility of a weekday or off-season date.
What Are the Luckiest Days to Get Married?
Are you skeptical or wish to pay tribute to your religion or ethnic background by picking a date that is lucky in your marriage? We get it. It's not a bad idea to ensure that the stars align on the day you're celebrating.
Jewish tradition holds it is a fortunate day to tie the knot. In the Torah, God says that the third day of the week is good. That means Tuesday is the perfect day for people who wish to pay homage to their Jewish tradition.
Are you a bit Irish within you? Choose December 31, the New Year's Eve date, as your wedding date. This is the day that is lucky for the Irish. And what better way to begin an exciting new year than with an upcoming partner at your side?
If you're looking to honor Chinese customs, dates that have the numbers nine or eight are believed to be lucky. It is believed that the word "eight" is close to the word used to describe "wealth," and the word "nine" rhymes with "long-lasting." This Chinese New Year is also considered an auspicious time. However, the date is different every year, based on an intricate calculation of lunar calendar events.
In the end, those who love history must plan their wedding dates in June. The month was named after Juno, the Roman goddess of weddings. Juno is likely to look at couples with respect who honor the month.