It's time to choose your wedding invitation at the end of this week because the wedding day is next to your door and this is the final time to send your Indian wedding invitations to all guests. Besides, choosing your invitations from online vendors; the selection of your Indian wedding card wording is such a typical task. Whether you are trying to set personal touch in your wedding cards or want to express your love story through your wedding invitation, all things need your extra effort and time.
You can check lots of Wedding Invitation sample Wording here: https://www.123weddingcards.com/wedding-wordings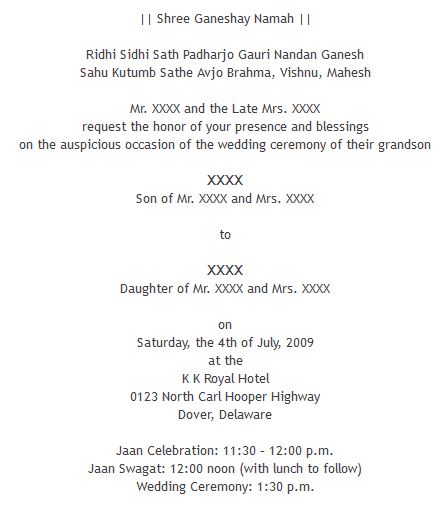 After selection of your unique wedding invitation design, it's time to select your Modern Indian wedding invitations wording that will express your personality itself. Always consider your occasion; whether this is your engagement party cards or invitation for your big day, wording will spell out all essential wedding information, i.e. Bride & groom's name, their parent's name, and close relatives' name clearly.

Religious Symbols and Quotes:
You want to celebrate your wedding with modern and royal style but want a blend of Indian values and beliefs through your shadi cards, then collaborating of religious symbols and quotes is a picture-perfect way. A personalized Ganesh, Laser cut Om symbols, Doli symbol, and Cocktail symbol describes your function very openly.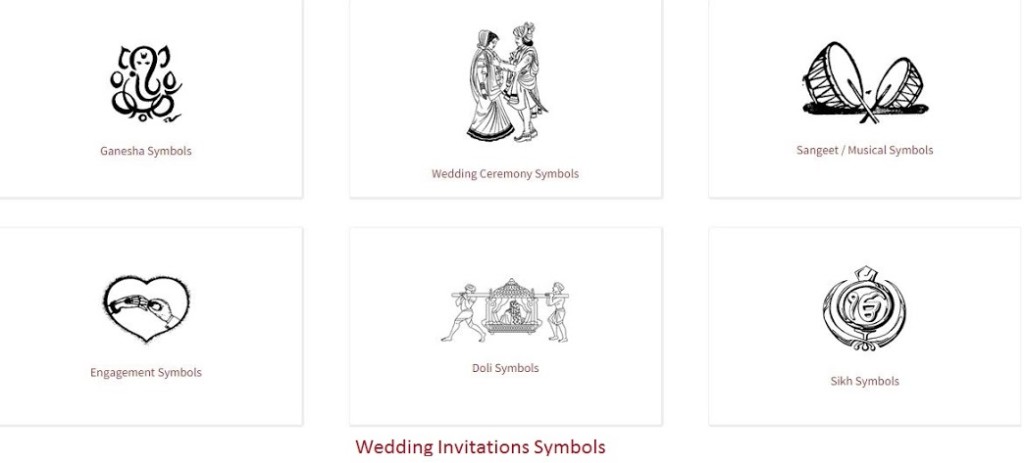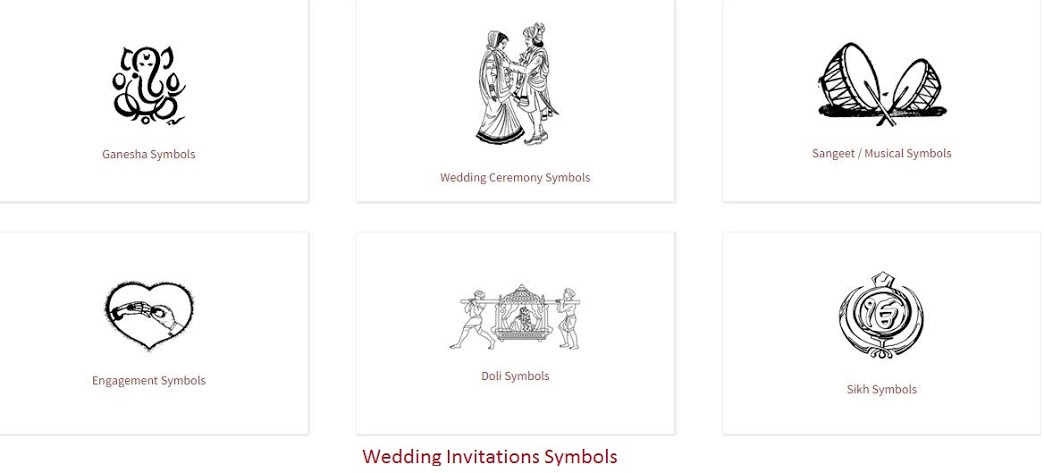 Express regards and love through imprint names of close once:
You have limited space where you have to include many essential things and it creates a complicated situation for you. How to include your wedding theme, dress code, a complete list of functions with being creative which make your wedding invitation unique + modern Indian wedding invitation. Some wedding invitations vendors (i.e.123WeddingCards) helps you by providing samples of wedding invitation templates. You can make your dream wedding cards come true with an Online wedding invitations vendor.
Ceremony and venue complete information:
Now if we talk about Indian wedding where guest plays a vital role and determining particular guest name in DIY marriage cards can be a tricky task. It's said that "Atithi- Devo bhava" so the outer envelope should include the guest's name in a proper manner, with titles and names. Wedding invitation templates with lots of variations give you a close hint about your dream wedding invitation. If you are planning a destination wedding then you should include a map of your place so that your invitees do not feel any inconvenience to reach your wedding location. Here I am sharing some sample wedding invitations