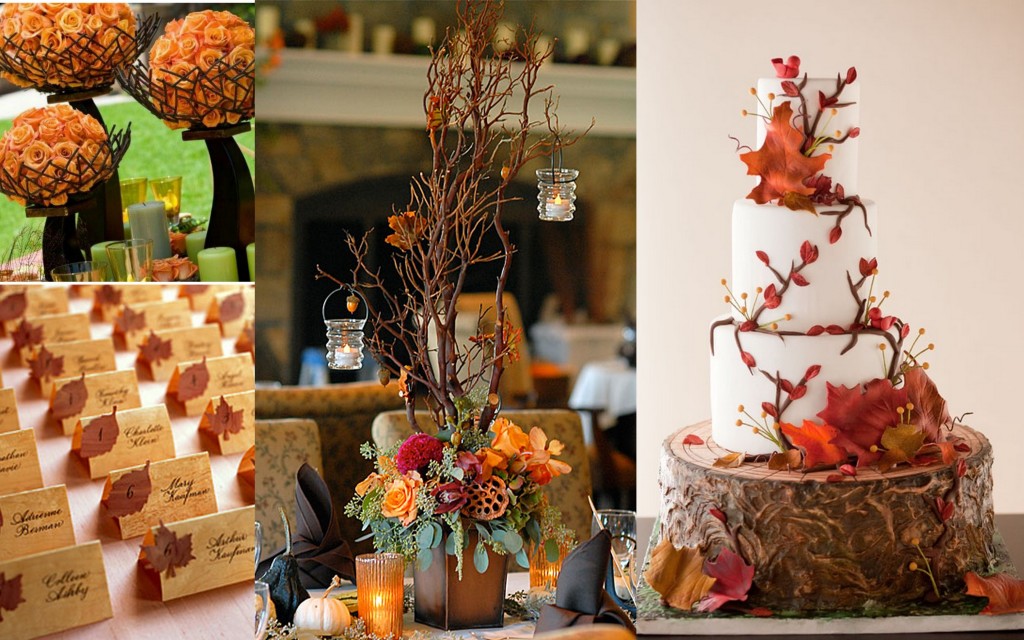 While the autumn leaves exhibit its natural hue, two souls will unify to say "I do"
You are getting married this autumn? Great! First of all, let me tell you weddings in fall aren't a casual issue as you assume it to be. Don't limit yourself to the wedding food and cake; there is a lot awaiting your fore thoughts. Why to land with an ordinary wedding ceremony when a big celebration can be planned? Oodles of experiments and ideas can be adapted to create a perfect ambiance for the D-Day and here are the best of them:
Fall can't be felt by seating inside the houses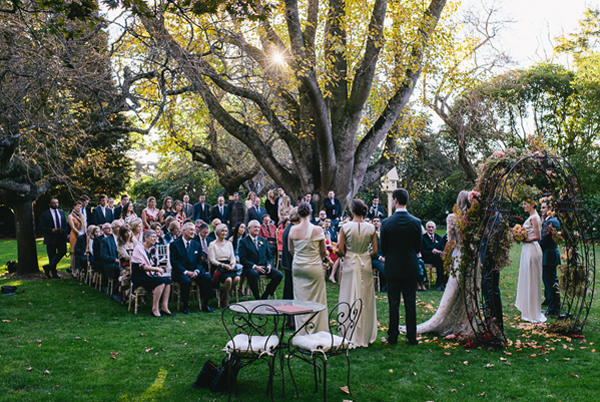 It is well said about fall that it is the only season when every leaf is a flower. Plan a complete fall outdoor wedding and feel closest to nature. No decoration and adornment is then required, the nature has done it all for you. The streets are quite asleep by wearing the thick blankets of gold leaves, say "I Do" by standing on the fluffy leaves' blanket. Also the sky shouts romance in fall; outdoor weddings are surely a great fun. But, yes do not forget to arrange heaters for your guests if you are planning a late night wedding party.
Are you through with the colors?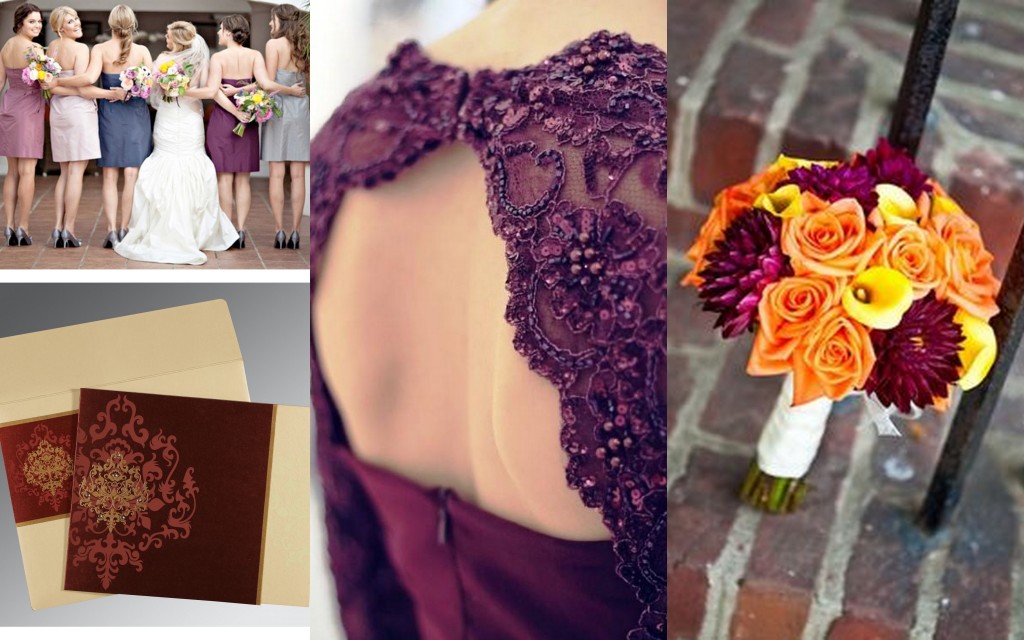 Finalize the colors as soon as possible and take the steps further. Pick up the palate which appeals you the most- 1) Orange & Black 2) Ruby red, purple and cream 3) Brown and Emerald green. All 3 have their own specialty and uses but whichever you select make sure to implement it completely. Begin from the Modern Indian Wedding Invitations and stretch it till the Hay Ride (oops I just spoke out the biggest fun element of the Wedding).
This time, we have "A basket full of" centerpiece ideas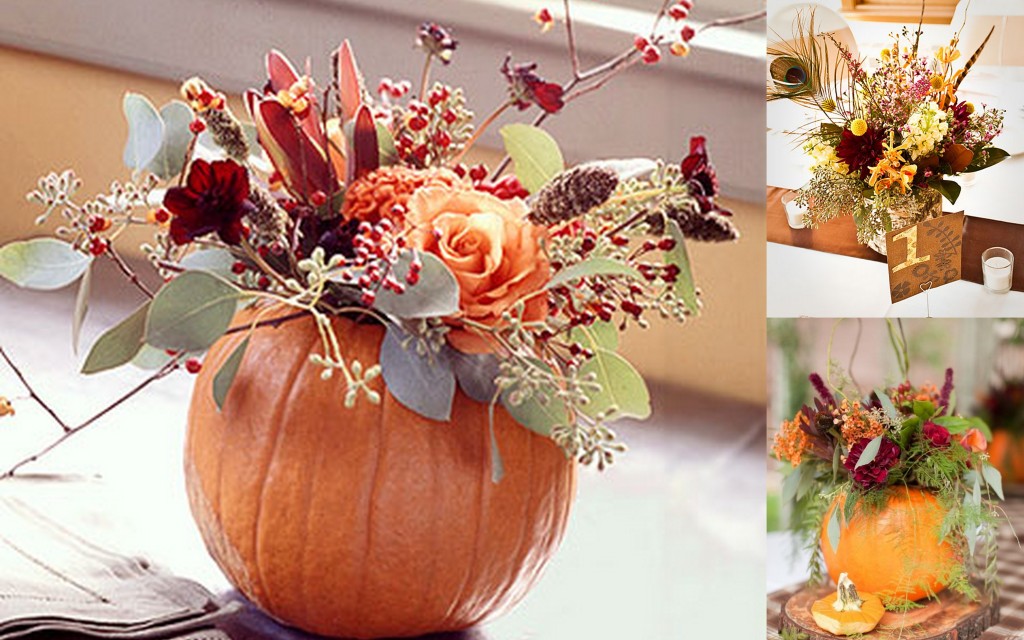 I would start with my favorite one- a Pumpkin Basket, yes a cute Halloween pumpkin cut from the top where bunches of flowers can be placed. A Rustic Wooden flower vase is another cool idea to pause your thoughts at. Light up the area with lanterns; moreover, place an elegant candle inside the lantern to jack up the beauty. And how about a basket full of fresh apples and pomegranates? These fresh seasonal fruits are sure to add a palpable feel to the aura. Even the Pine cones are known to create a stimulating charm in the wedding suite. For the food, try placing them in rustic jars. That will create a complete sophisticated look and feel to your Dining Table. Refer DIY articles to learn more about the placement of these ad ons.
For the beautiful bridesmaids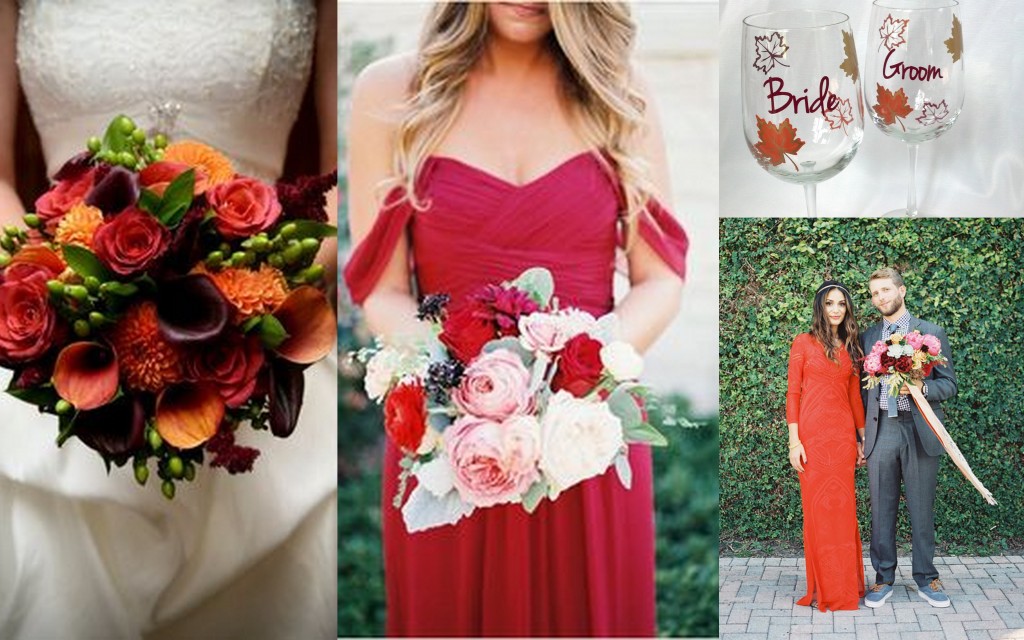 Ruby Red or orange can be a great choice for the wedding dress. The colors will graciously align with the theme and with the leaves and tress of the season. I would recommend ruby red for the bride and orange for the bridesmaids. Spray red roses, Billy balls and Red rover mums are an exquisite gift of the autumn, insert them amiably in your wedding bouquet and get ready to flaunt your matchless style and fashion.
"Is life short? Let me eat the desserts first"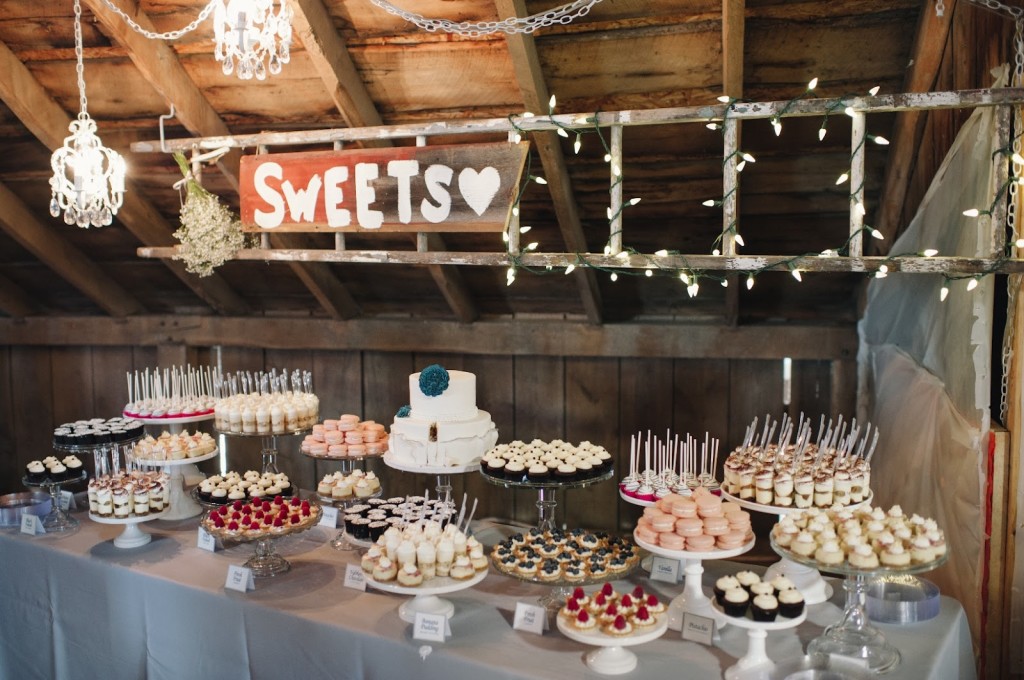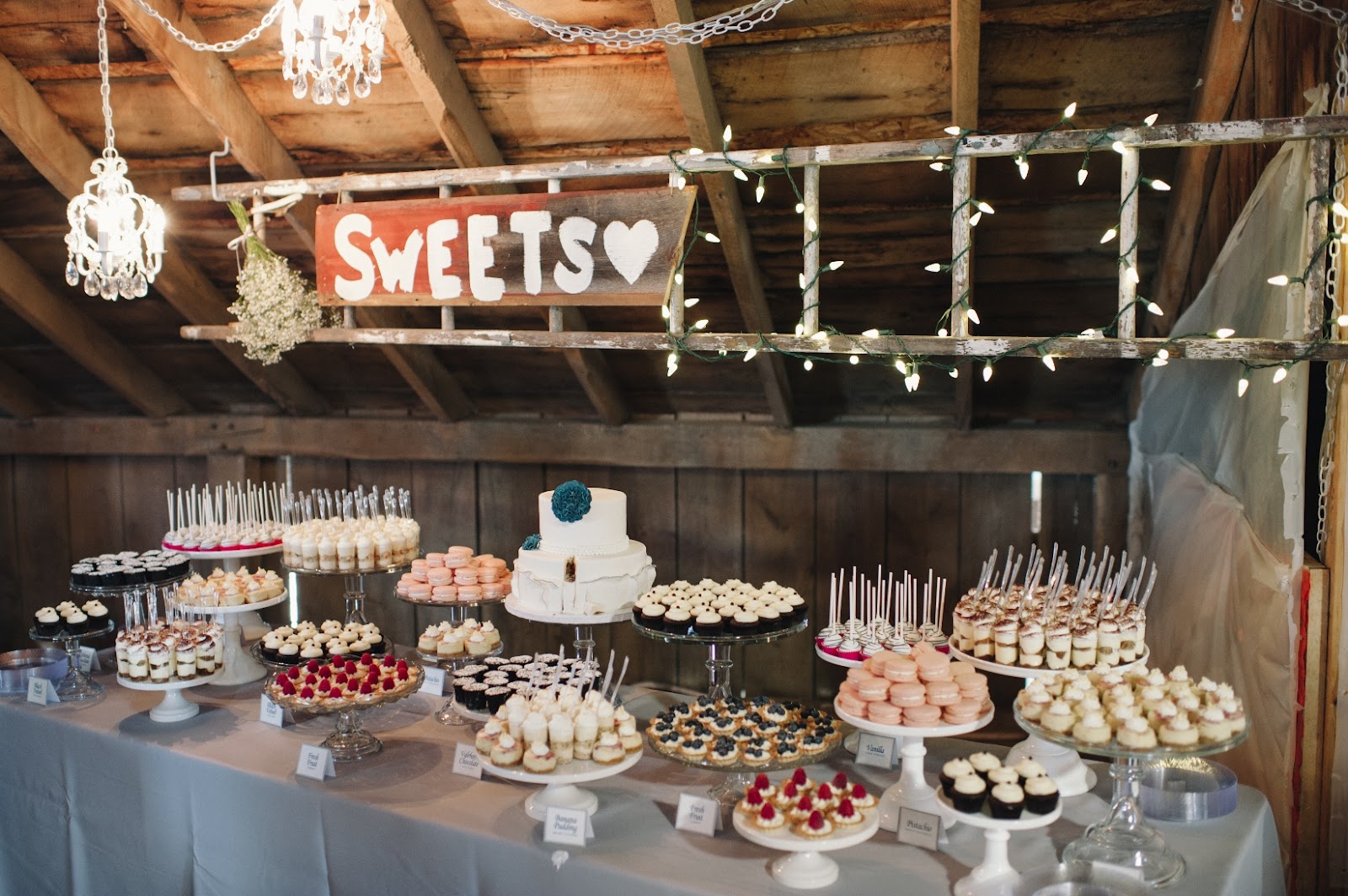 Hey, it's the Halloween's season! Give your guests a complete Halloween themed candy buffet; I bet you will be able to manage a good count of blessings and wishes from their tongues and tummies. Candies and toffees can never be hated by anyone so bring them all in your wedding and display them well on the big round table. Caramelized apples and apple ciders are other cool stuffs to decorate your table with. Candied apples are a super cool good to capture element as well. How about Pumpkin cupcakes?
There is a lot that can be done with the wedding cake as well. Orange and black wedding cake will fit well with the theme, while a casual tiered wedding cake with the toppings of pumpkin and extra effects of butterflies and autumn leaves also looks superb!
Please don't miss to capture this!
The thing may appear to be small butit is really important. Click a nice photograph of your engagement rings placed on a beautiful autumn leaf. When you will look back to your wedding album, the photograph will surely leave you in nostalgia. It's an easy to-do; you can do it, isn't it?
So, I don't think you are going to go casual now. Rock the wedding dear! Go ahead, best wishes….