The first thing that clicks anybody's mind when we think about the wedding stationery is Wedding Invitations. But, is it just that? Ideally, stationery of the wedding includes the whole array of stuff to make everything smoother in your wedding. However, purchasing the right wedding cards stationery suite is not that easy as it seems. You have to know the complete in and out of stationery before making any purchasing stationery for your wedding.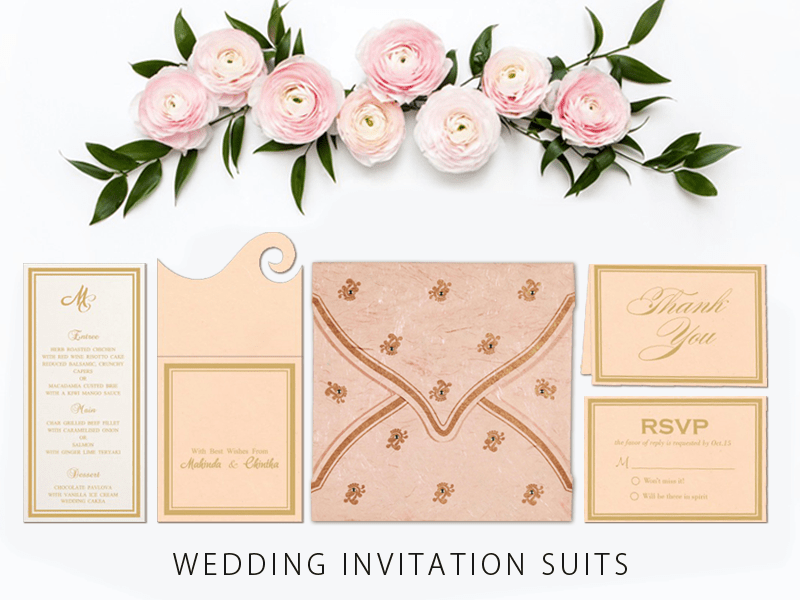 Prior to wedding
Engagement party cards
This is used to announce that you are getting engaged or you can invite your loved ones to your engagement party with this card.
Be my bridesmaid cards
It would be a lovely gesture to send the 'be my bridesmaid cards' to all the beautiful girls who will be the bridesmaid at your wedding.
Hen party invitations
If you are planning to have hen party and that too theme based, you should send the theme hens card to invite every fine detail.
Save the date cards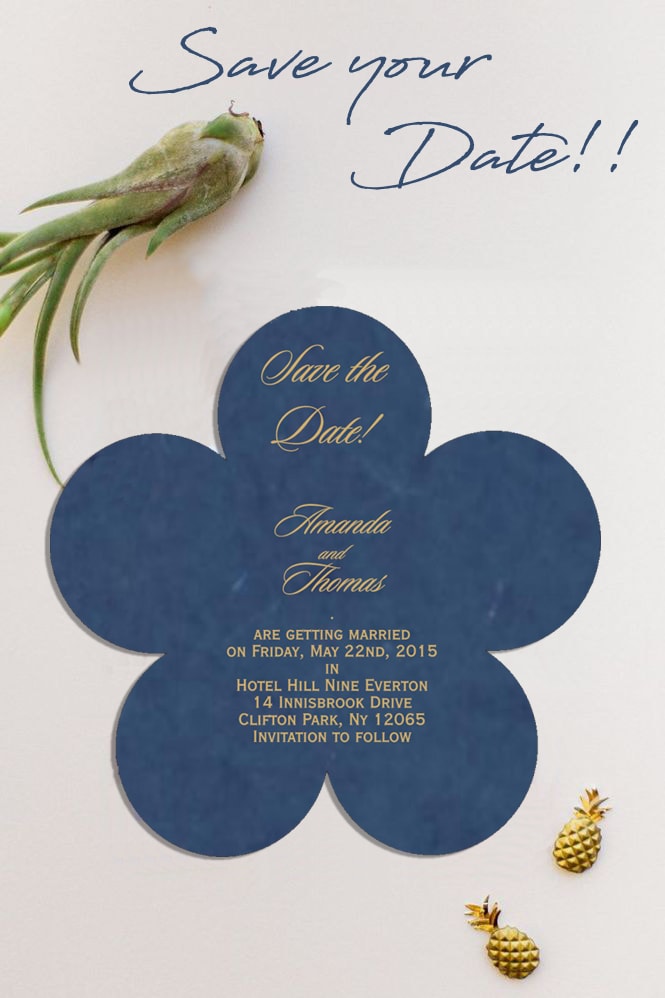 These cards are a formal way to let your wedding guest know when you are planning your wedding. Give a brief detail of time, date and location in these cards to make planning easier for your guests.
Wedding suite
Wedding invitation cards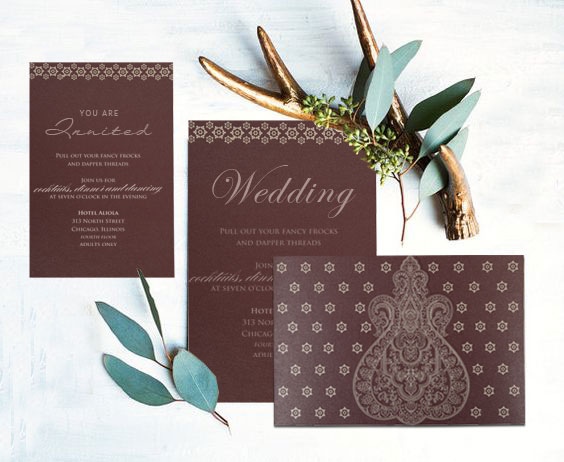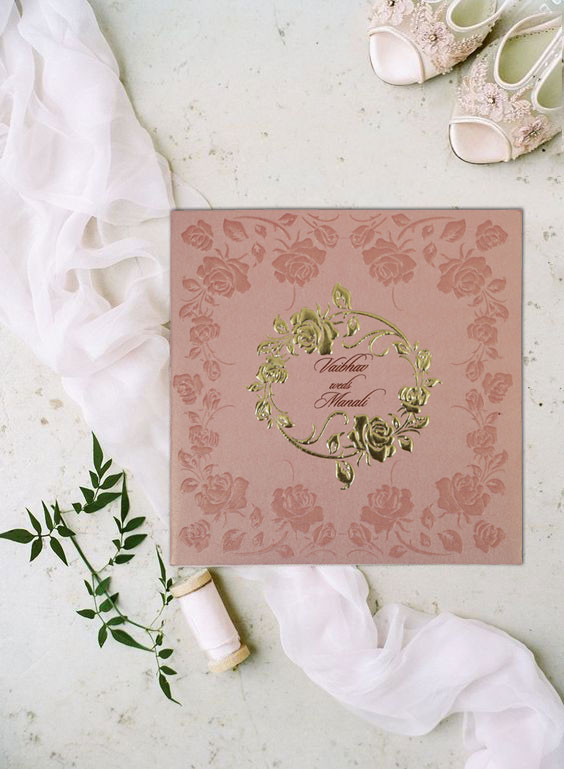 It is the most important part of the entire wedding cards stationery and it is the formal way to invite your wedding guests to your wedding. It has all the details about your wedding planning.
RSVP cards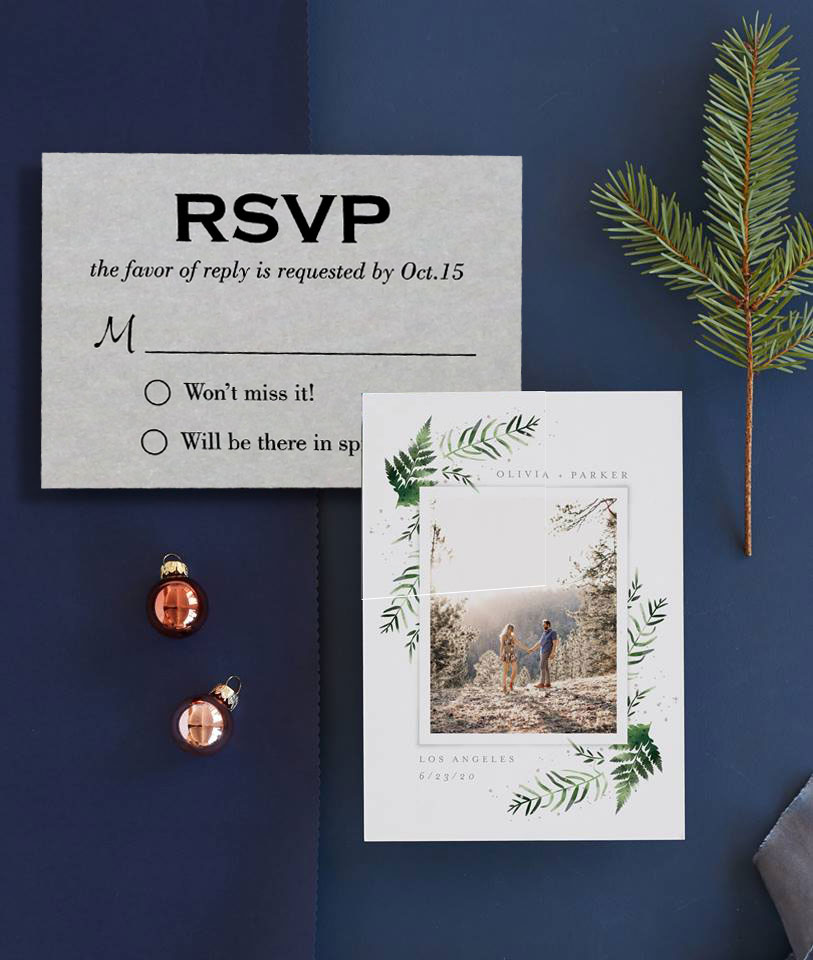 These cards are sent along with wedding invitations so that, your guests can let you know if they would be able to attend your wedding.
Direction information
Include Map and direction in your wedding stationery; this will help your wedding guests to reach the wedding venue on time. Include contact details too.
After invites
Not all your wedding guests will attend your wedding ceremony, for all such wedding guests, you should get some after invites or evening invites to make sure that they attend your wedding reception in the evening.
Wedding events itinerary
If you are purchasing online Indian Wedding invitations, you could invest some amount in this wedding events itinerary inserts also. It will help your wedding guests to have a clear estimation about the time that needs to be spent in your wedding.
Wedding day stationery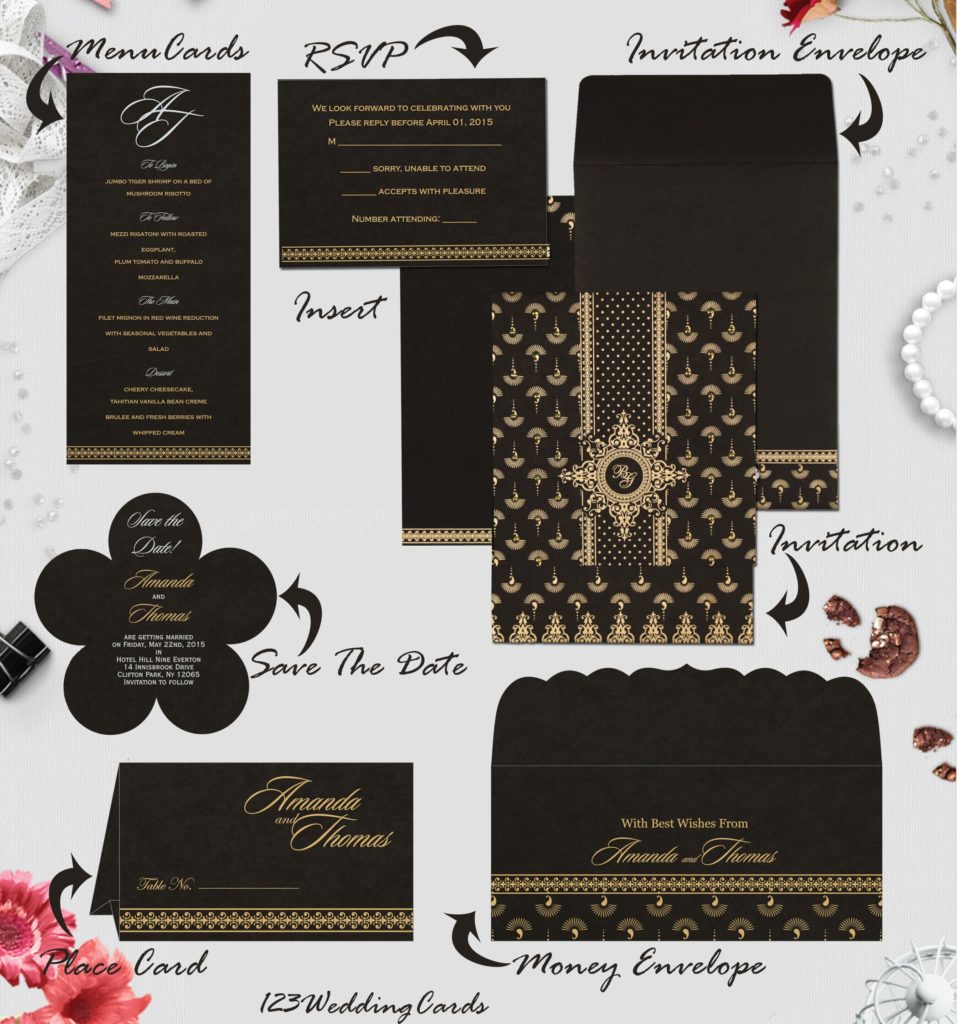 Ceremony booklet
This one is used to mention all the wedding services along with the bridal party name, officiant name and rest major details.
Reception program
This will unfold the whole program for the evening reception of your wedding. From toast to meal, cake cutting, first dance and other reception programs will be mentioned in this.
Seating plan
These are used at the entrance of the wedding venue and it gives a basic layout of your seating plan.
Place cards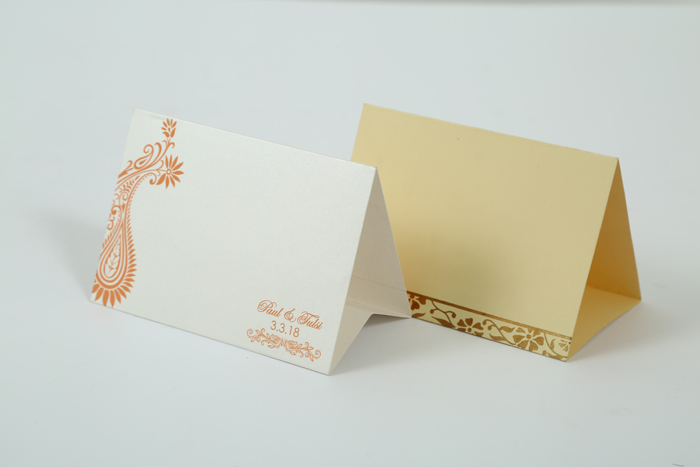 In your Wedding Suit, you should keep these place cards at the table of each wedding guest to let them know where they have to sit.
Menu Cards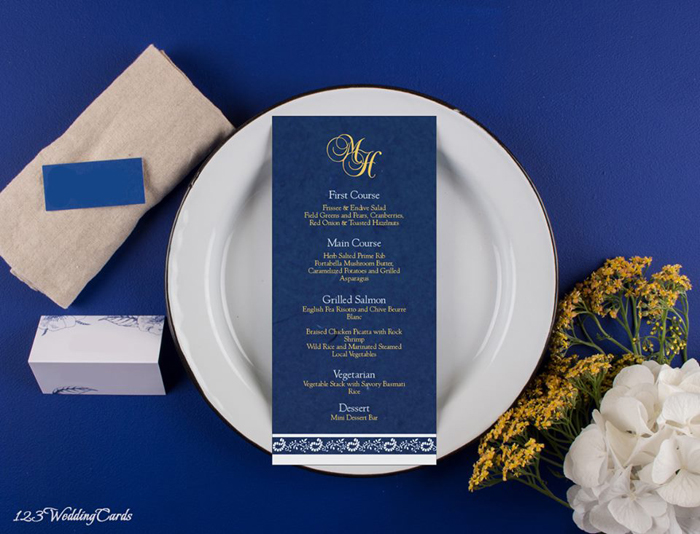 This wedding stationery gives a clear cut idea about the menu to your wedding guests. All the food options make them aware about the dietary planning.
Post marriage wedding stationery
Thank you cards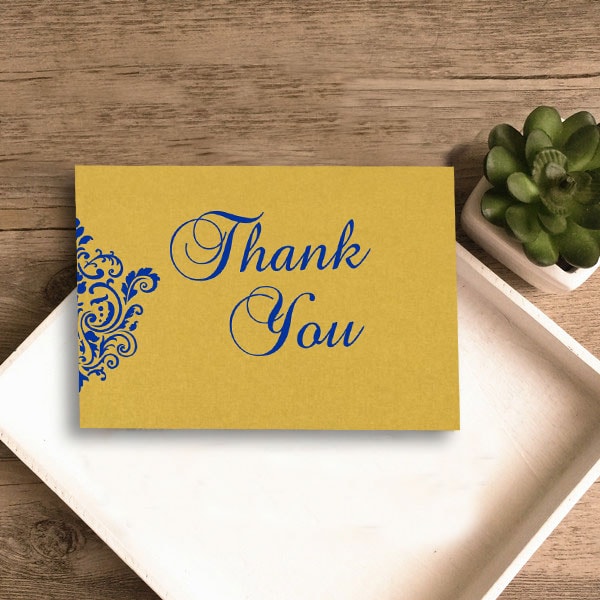 Shortly after the wedding, you should send the thank you cards to all your wedding guests. This will help you in acknowledging their presence.
Change the address cards
If the couple is changing the address after their marriage, it can help you to announce your new address to everyone.
Other Stationery
Other than this, there are various other wedding stationeries like wedding guest book and wedding favour tags. You can buy all these stationery from online Indian Wedding invitations store.