One of the most popular seasons for getting hitched is fall and that too for various amazing reasons. From popular fall elements like maple leaves, pumpkins, hay bale to various earthly hues and rich palettes, the reasons to set the mood just right for a fall wedding are endless. Check out our top 9 fall wedding color ideas which are trending now in wedding invitations for 2017 and get inspired to have a fall wedding.
Gray and Navy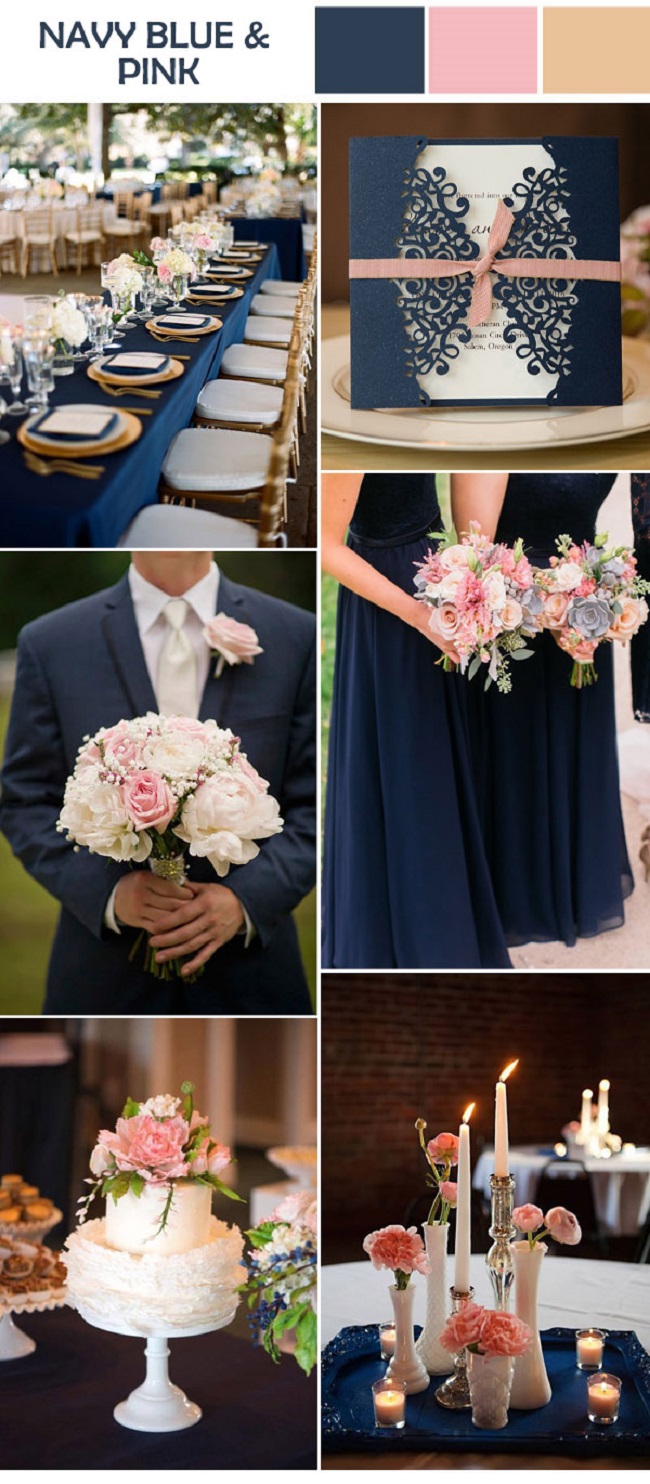 These two colors together make a perfect and most elegant combination for a fall wedding. This color scheme will turn out to be the main attraction of your wedding ceremony. Add bistro lighting or mood lighting for a more whimsical and enchanted wedding atmosphere. Adding white flowers will enhance the charm of this color palette combo.
Fall theme inspired blue shimmery wedding invitation D-8259E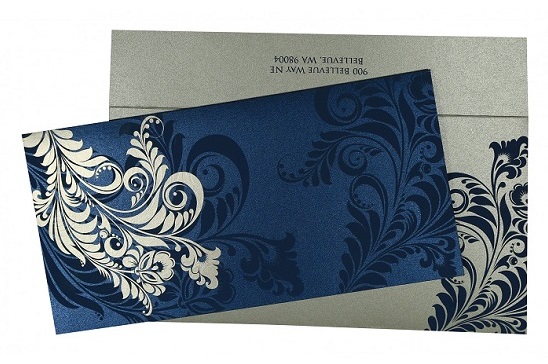 Cardinal red and pineapple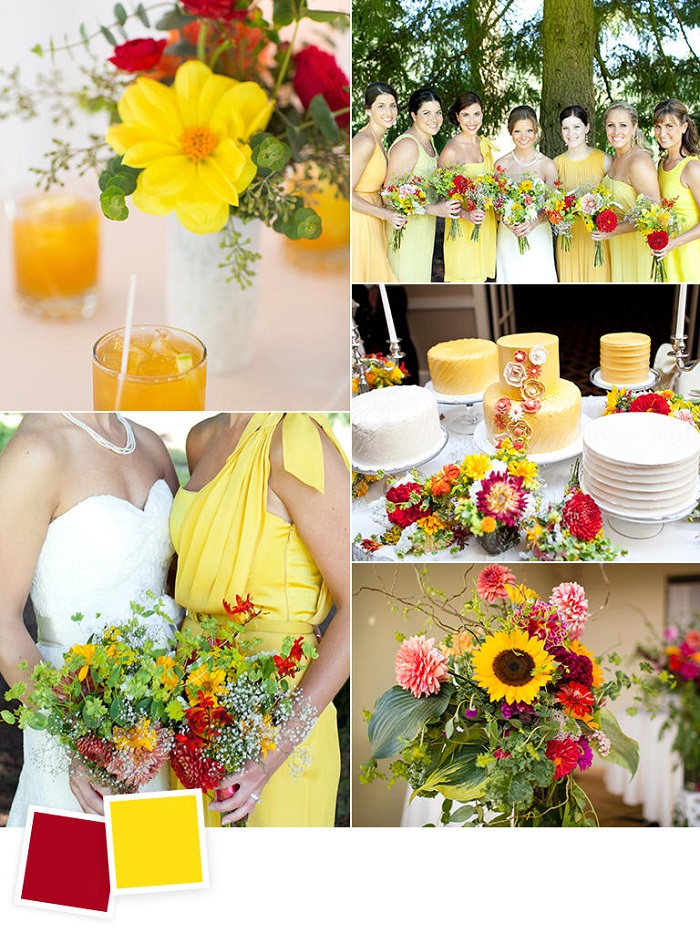 A bold wedding color combo is what you will get by combining cardinal red and pineapple hues together. You can start spreading the magic by having bright yellow wedding invitations with red envelopes. Make the yellow color a dominant one with subtle hints of red for a bold style statement in your wedding.
Fall theme red shimmery wedding invitation – D-8226G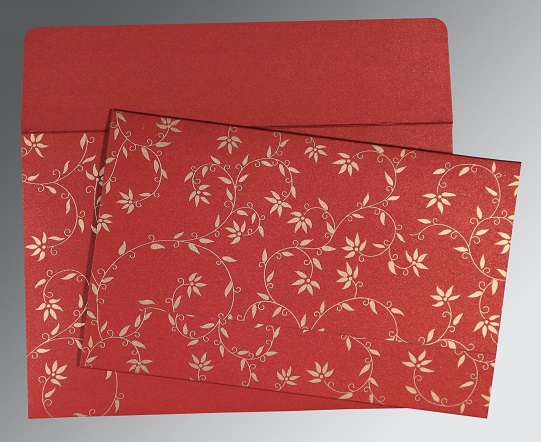 Dusty yellow and maroon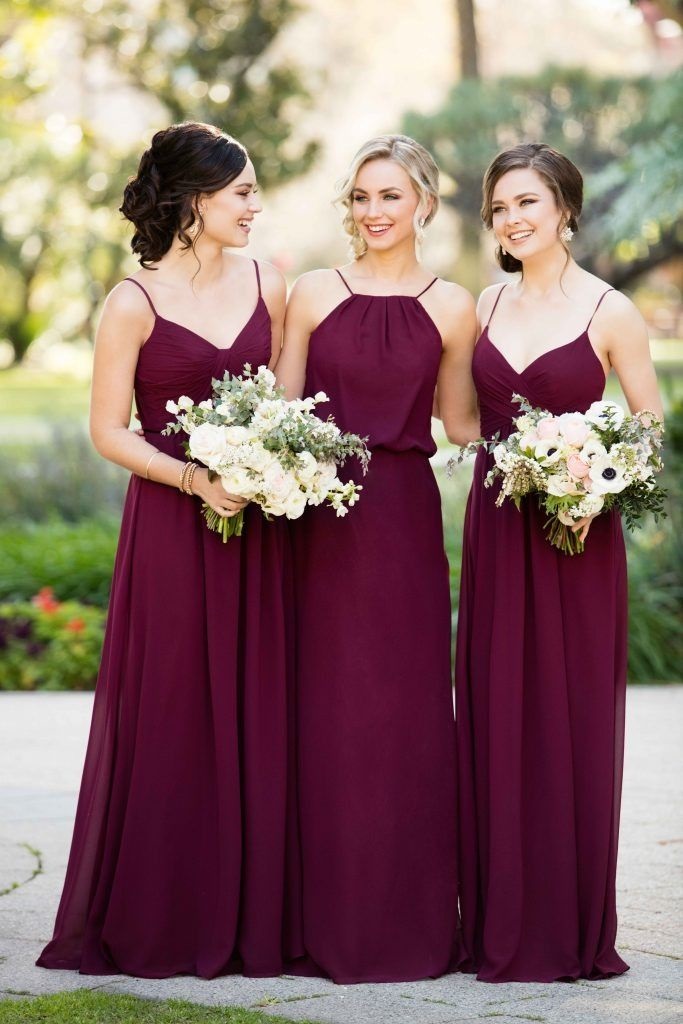 You can go crazy for fall colors and choose this color combo of dusty yellow and maroon for your wedding. This color combo represents the essence of fall season when leaves change their color. In your wedding reception, you can have amazing treats like gourmet coffee, hot chocolate bar and caramel apples. As the wedding favor, you can use cozy blankets and pashmina scarf.
Yellow matte floral themed embossed wedding invitations -D-1380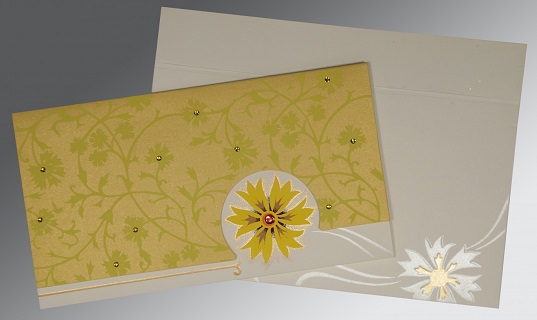 Grape and walnut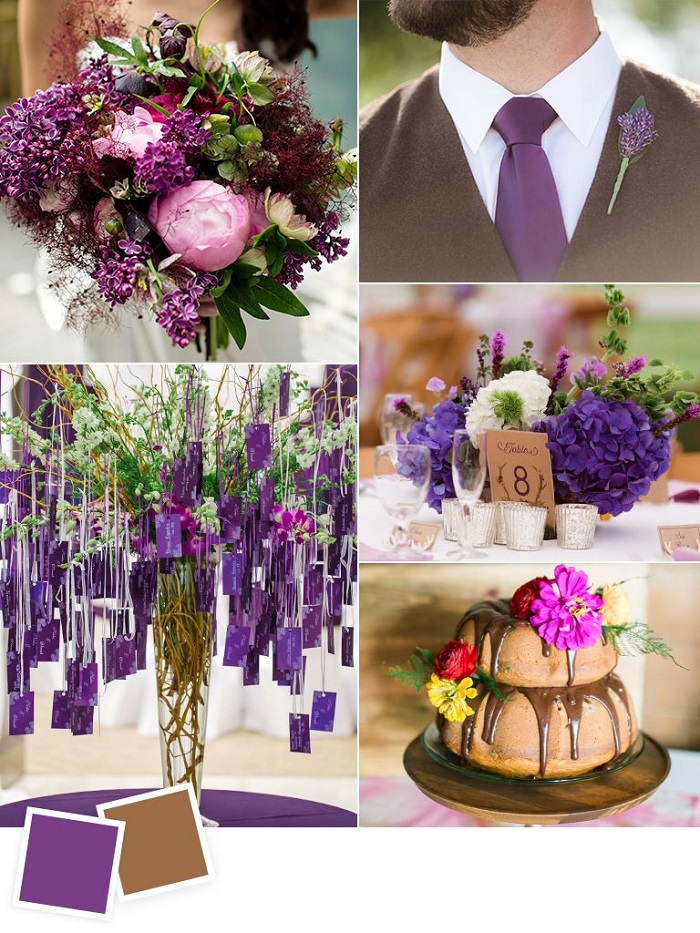 If you have chosen ranch, renovated barn or country vineyard as your wedding venue, this color combo will gel well with the ambience leaving everyone spellbound. Add a little bit of purple in this combo to make it more magical and whimsical. The options to use this color is endless and everyone is gonna love it.
Fall based Purple shimmery paisley themed screen printed wedding invitation – D-8264E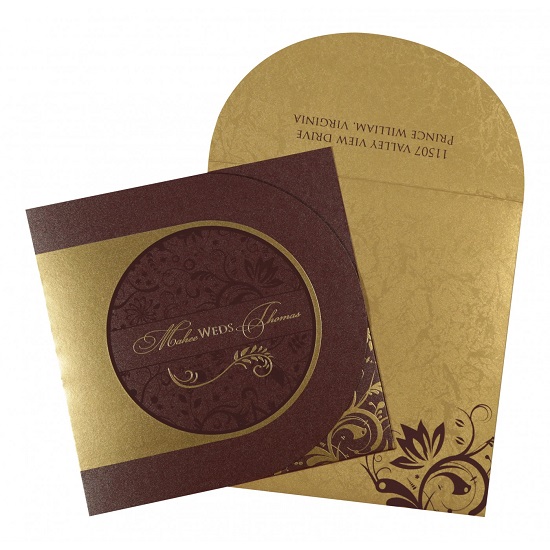 Yellow and royal blue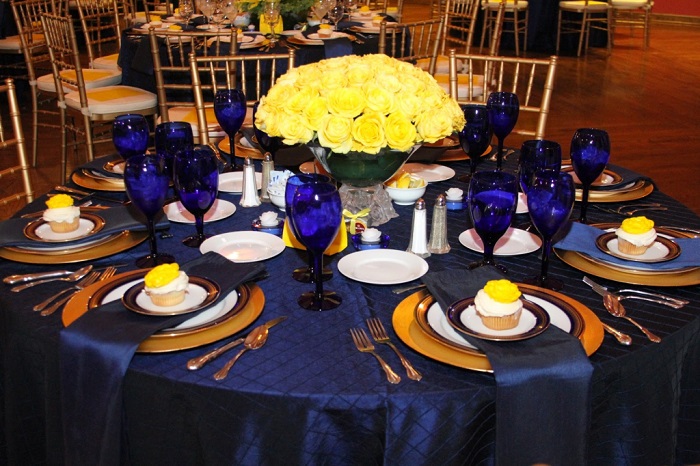 If you have plans to have a eye-soothing and fete style wedding ceremony, the color combo is specifically for you. Both these colors are welcoming, refreshing and stylish. To add a oomph factor in this combination, you can use metallic gold accents here and there. Party vibes could be intensified by having this color combo as the dress code for the wedding.
Royal blue wooly floral themed embossed wedding invitation – D-8209J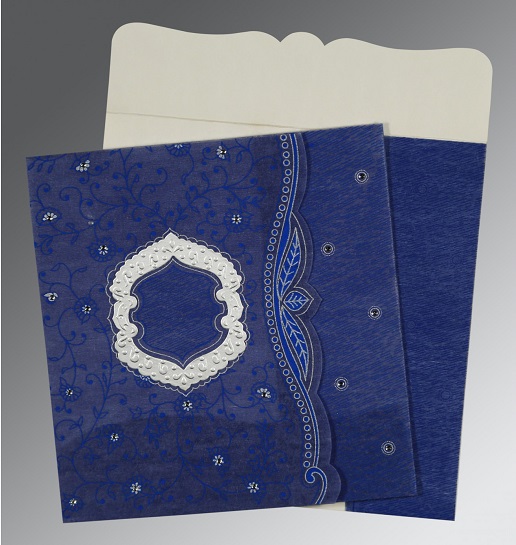 Navy and burnt orange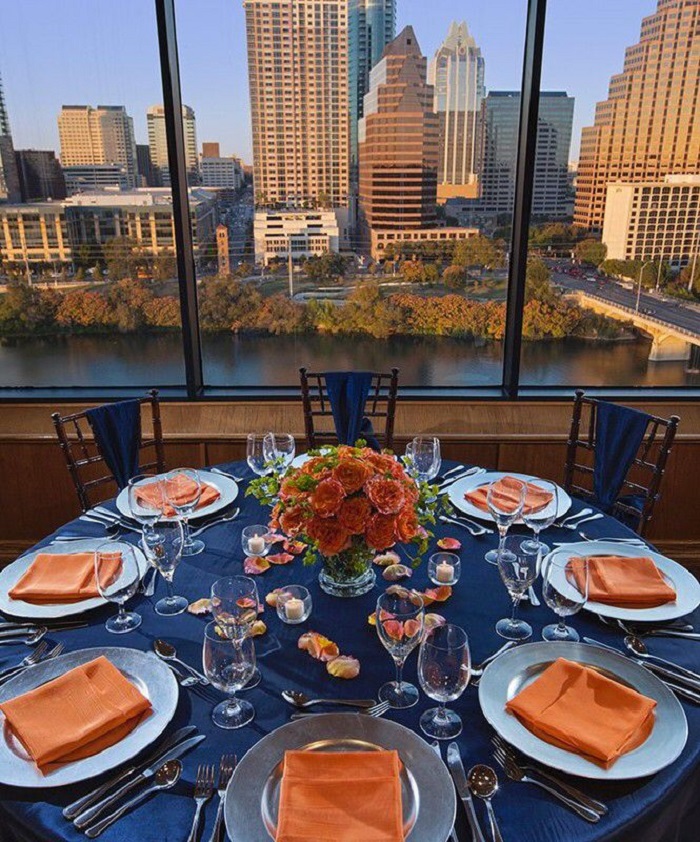 A sophisticated look can easily be achieved by choosing this color combo for your wedding. Burnt orange with navy makes an amazing and elegant choice for trending wedding color 2017. You can have floor-length bridesmaid dresses, traditional three-course dinner, amazing wedding cake, cocktail hour and much more. With the latest wedding trends, you can have a box of macrons as wedding favor.
Burnt orange floral theme wedding invitation – D-8229I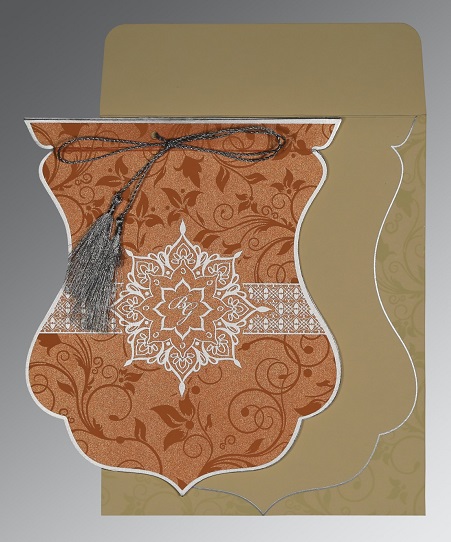 Lilac and violet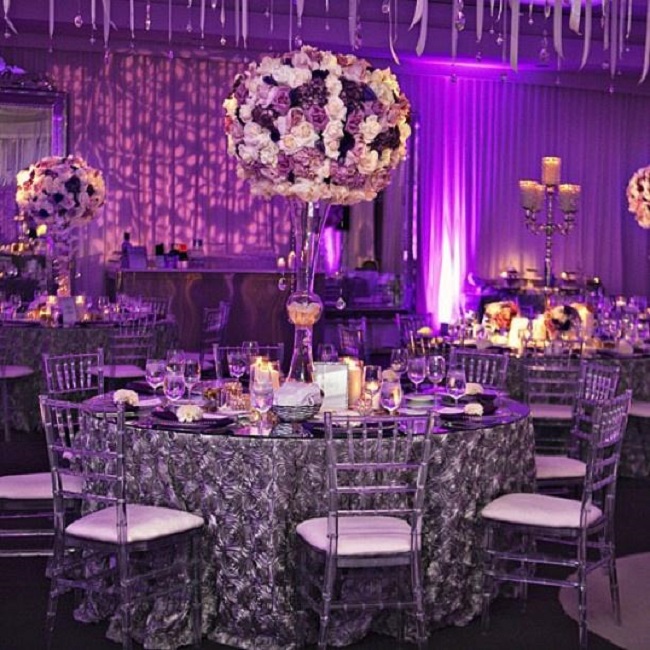 Having a fall wedding in garden is the latest wedding trend and if you are following the same, the combination of lilac and violet gives a perfect garden vibes. For the garden wedding, you just need to fill your wedding with lots of florals. Having garden roses, lush lilac and dahlias is perfect for this color combination. Offset the excess of this color with ornate detailing of gold and luxe linens.
Fall theme Handmade cotton paper wedding invitation – D-8219O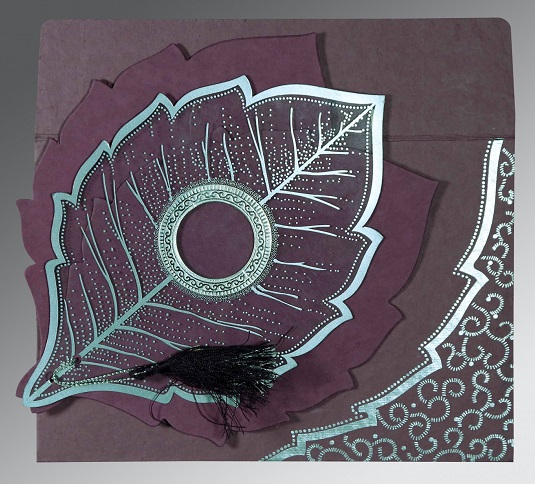 Peach, cherry red and orange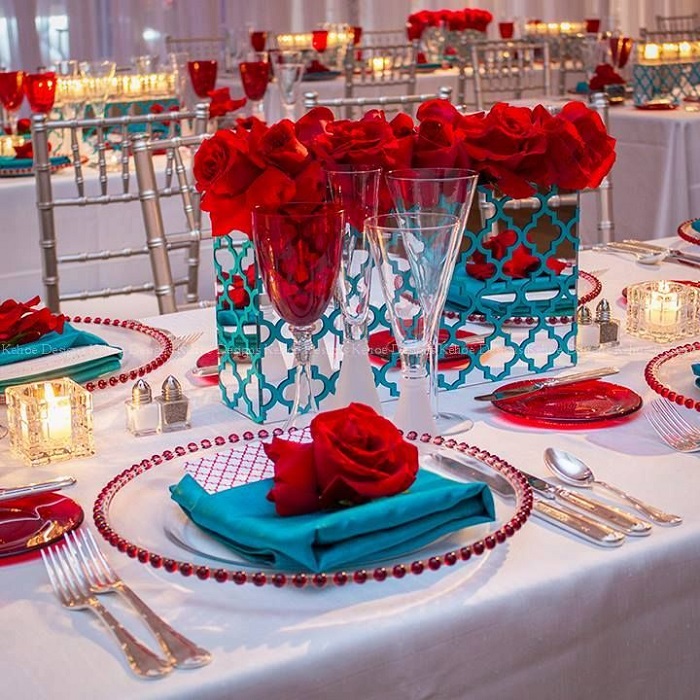 Wedding invitations look too pretty in this amazing wedding color combination. If your wedding is between September and November, you have the option to choose colors from both the summer and fall seasons. The combo of red and orange are perfect to reflect the essence of fall wedding whereas peach pink reflects the summer season. These three colors together makes a perfect wedding color scheme.
Red shimmery floral themed embossed wedding invitation – D-8238I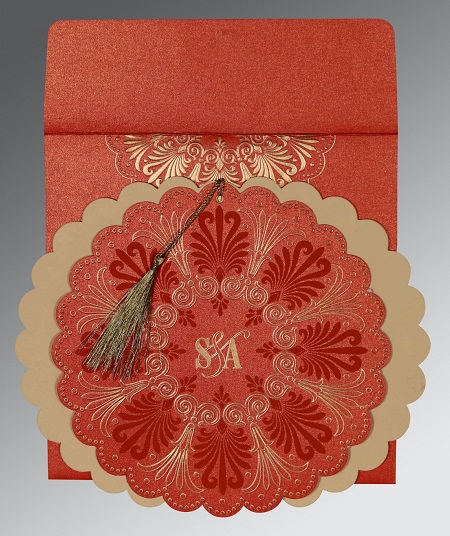 Maroon, Cameo pink and Aegean Blue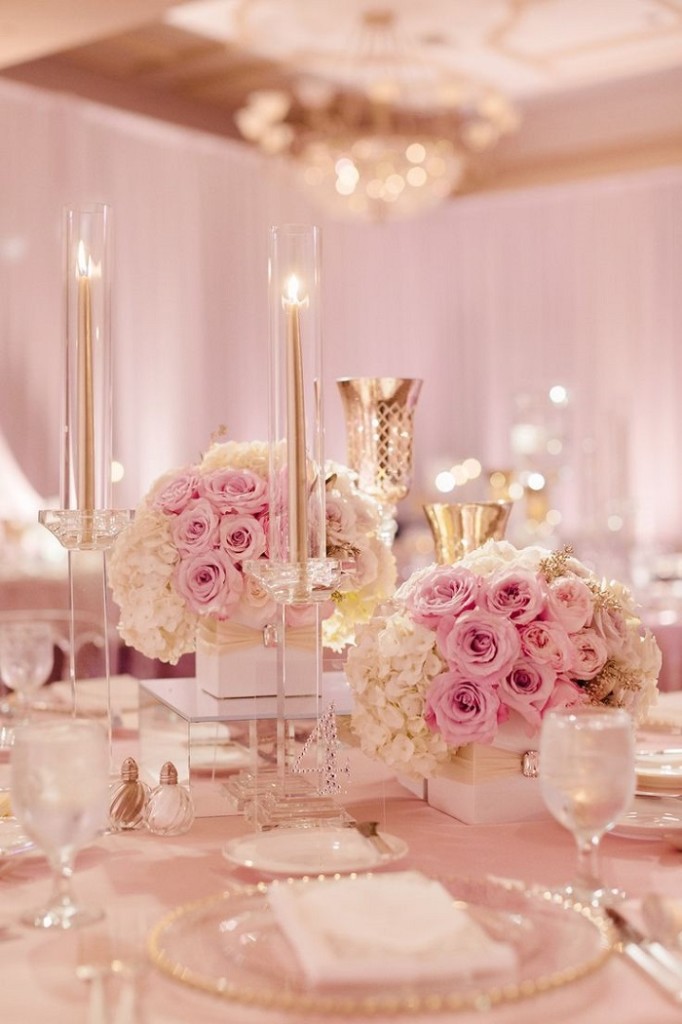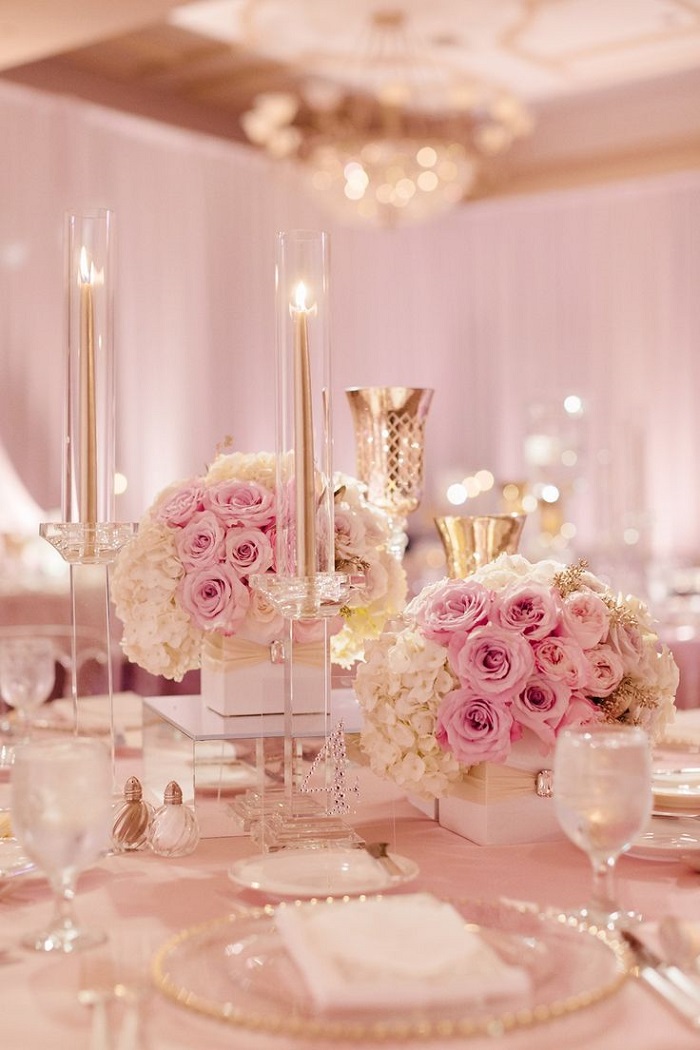 To present this color scheme flawlessly, you need to have texture in the whole wedding planning. Watercolor calligraphy on the wedding invitation suite will be perfect whereas beautiful table linen and runners will add an ethereal feel in the whole wedding decor. Billowing fabrics, overflowing blooms and frosted cake will make this scheme more beautiful.
Cameo Pink floral themed screen printed wedding invitation – D-8211D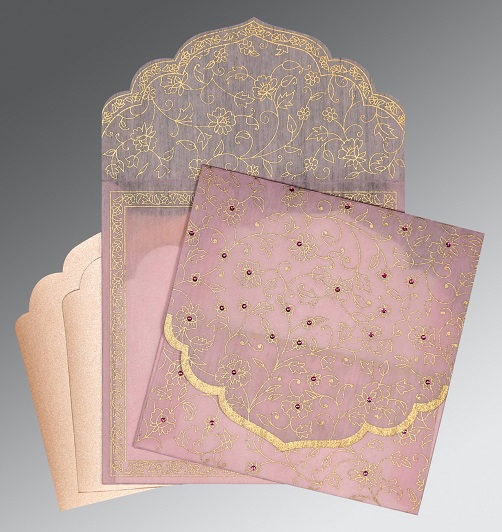 Let's fall in love with these amazing crafted fall inspired wedding invitations and cheers this fall 2017.