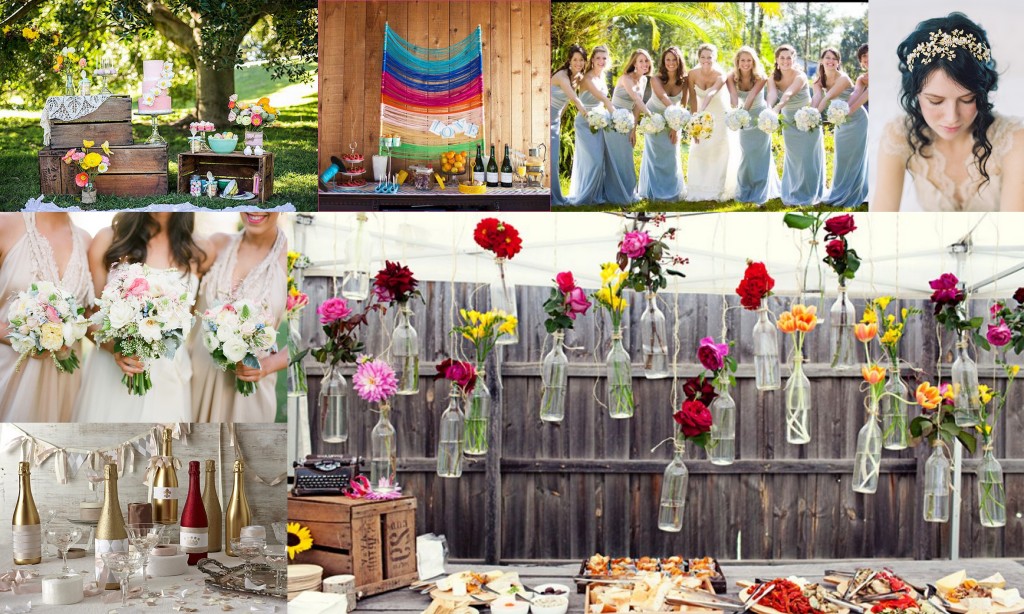 Yes, it's Spring! We have entered to a new beginning, and it's time to celebrate your spring wedding by planning it according to the beautiful weather. What does immediately strike in your mind, when you have to plan your wedding in Spring? Well, either you will plan it on cool beaches or at cool destinations. I would love to say that Spring season holds the record for planning the most memorable and cool weddings for the entire year. It's just because of the cool and beautiful weather with scenic beauty. I have captured top 5 wedding color themes for Spring  which will ease up your wedding plans. You can keep in mind certain ideas and themes while planning your wedding in this season. And here they are! For more top wedding color ideas click here
Celestial Blue Color Theme
Celestial blue is a very light shade and cool spring color. You can choose your wedding attire according to this cool theme. It will present the bride and groom as fresh blooming buds of spring.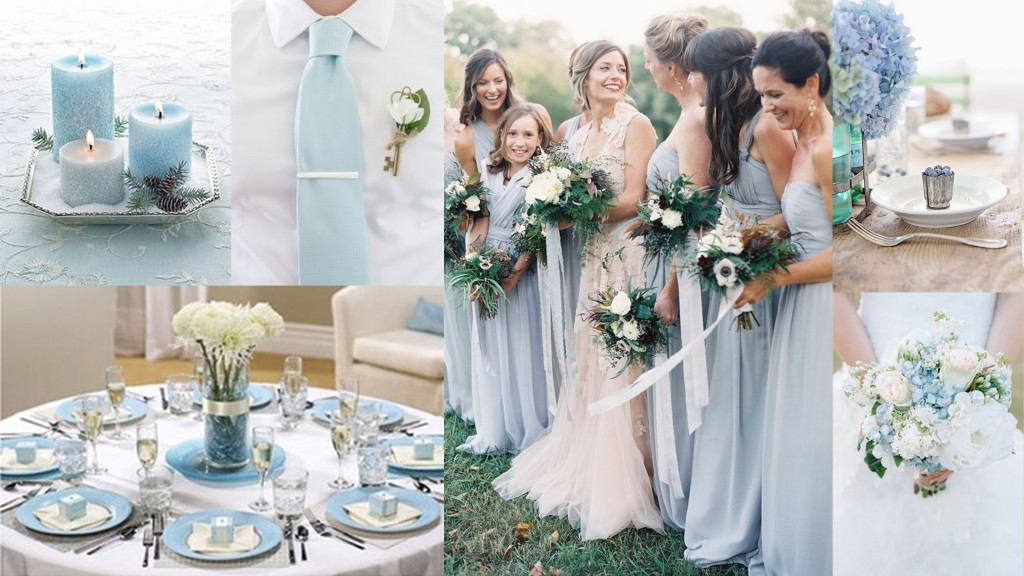 Tip: You can plan a beach wedding while using Celestial Blue wedding theme.
Leaf Green Color Theme
Leaf Green is a bracing and calm color. If you do choose this color theme for your wedding, it will give an elegant and sophisticated look.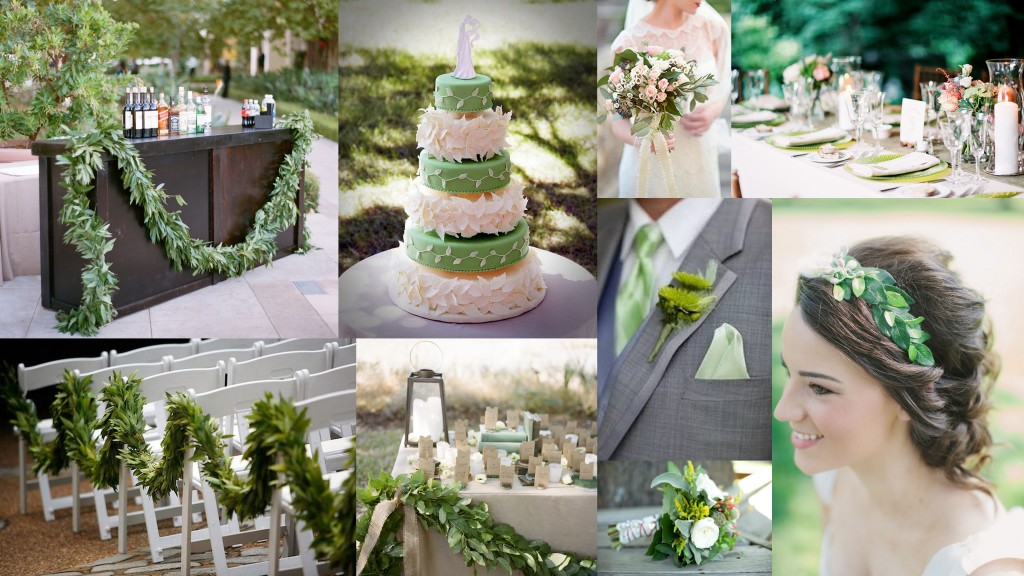 Tip: You can plan a countryside wedding which will enhance your Leaf Green color theme.
Soft Lemon Color Theme
Want to add a sunny pop of color to your wedding? Soft Lemon is the best choice and a perfect color theme for your big day. Choosing this theme attire and planning your wedding in gardens will enrich your big day's celebration.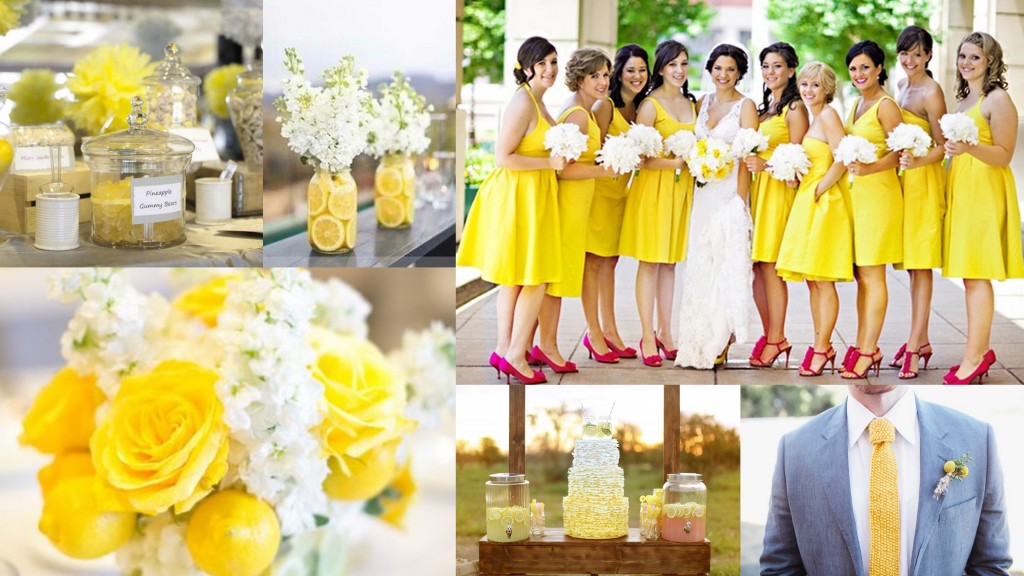 Tip: Plan a Garden theme wedding and use Soft Lemon color theme for attire and decoration.
Aquamarine Color Theme
Aquamarine color theme gives a shade of wet and watery feel. It acts as a stress reducer and gives a very cool look for beach weddings.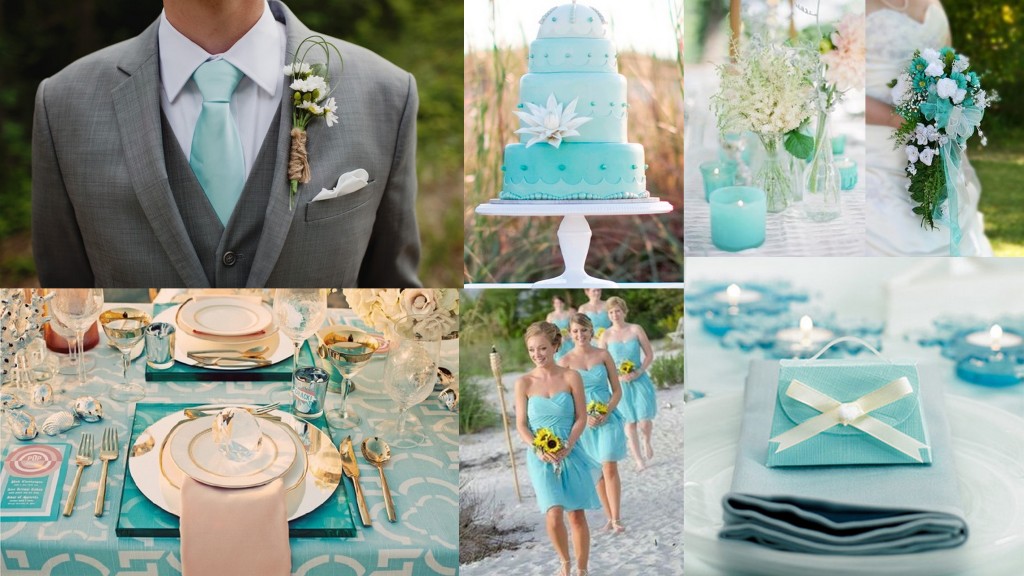 Tips: Choose Aquamarine and pair it with peach and green for charming looks.
Watermelon Pink Color Theme
Pink color always attract brides. Watermelon Pink is the best and perfect color for warm spring weddings. Planning a Farm wedding theme and giving shades of Pink and Green color will beautify your wedding ceremony.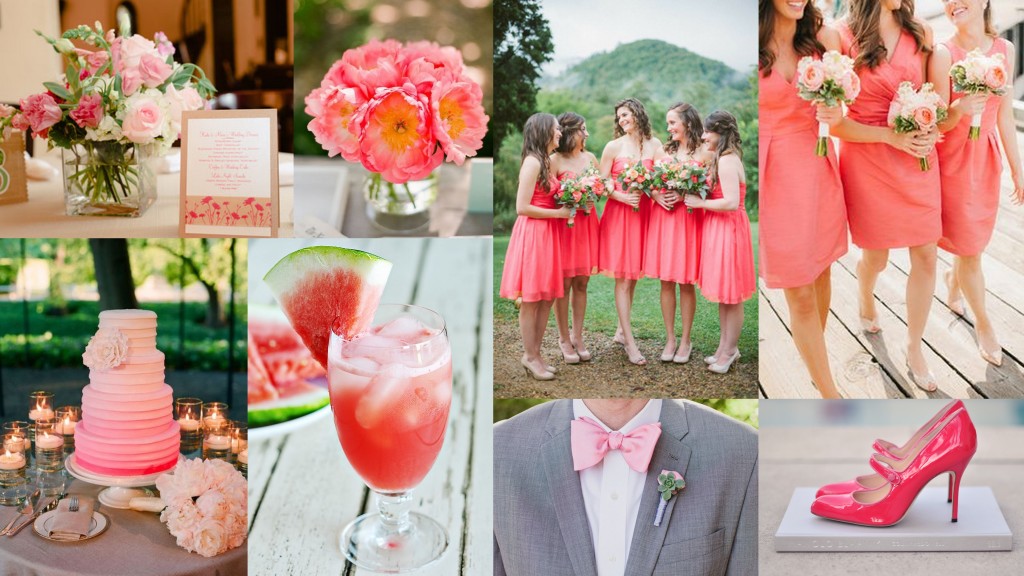 Tip: Serving Watermelon slices and juice will add an extra glint to the Farm wedding themes.