One of the most romantic seasons, spring is also the right time to get married with all the beautiful flowers, birds, butterflies, eggs and what not. With all the fun elements of the spring season, you can make a spring wedding to be remembered forever. Wanna know how? Check out, our exclusively unique spring wedding ideas and learn how you could completely nail the spring weddings.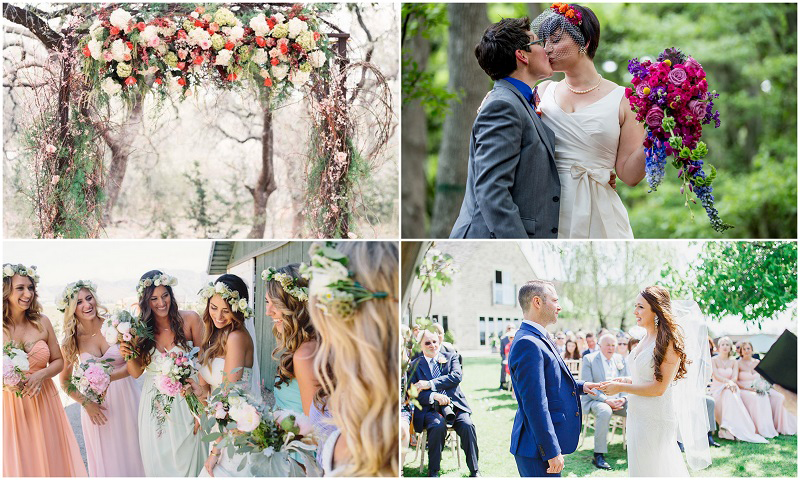 Why brides need to settle for less when it comes to spring weddings. A floral tea-length dress would be a charming choice for the wedding and it will make the bride look more beautiful.
Spring offers a wide range of flowers and they could be utilised in a wide number of ways. The accent of these flowers throughout the wedding décor would make everything look sunny and amazing.
Melon, Blue cheese, Basil canapés, prosciutto, Cranberry, brie bites and the list may go on and on if you looking for amazing spring wedding appetisers. You can also try lemon meringue pie to amaze everyone.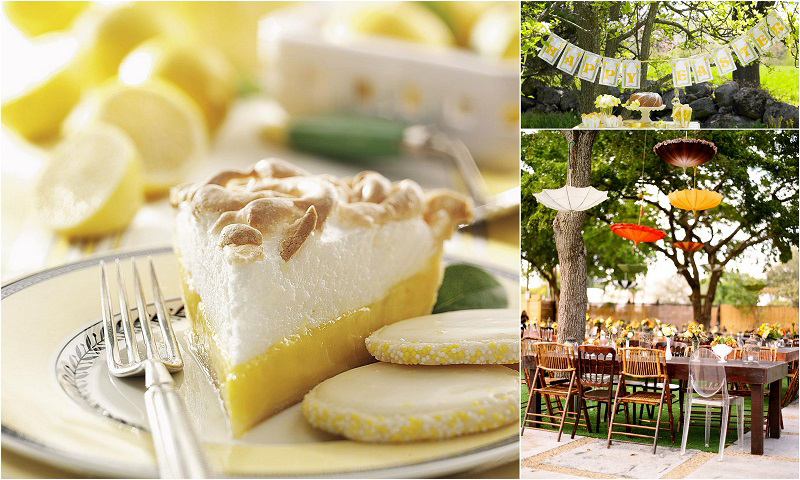 Let the feeling of spring season flow in your spring theme wedding invitations too. Try to find the glamorous and beautiful floral wedding invitations. Subtle hints of watercolour and various hues on the wedding invitations will also be a great wedding idea for spring.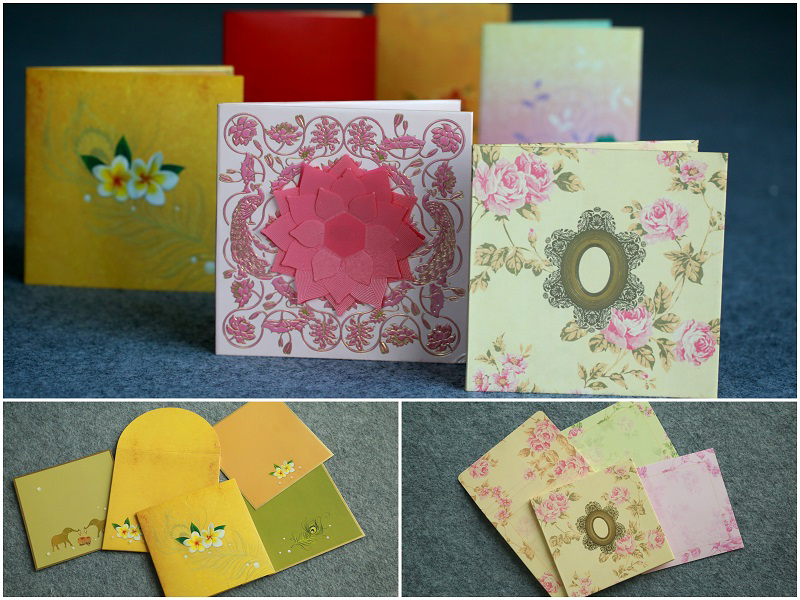 Why book an indoor wedding venue when you can celebrate outside. A garden wedding with clever outdoor seating and décor could work wonders for you.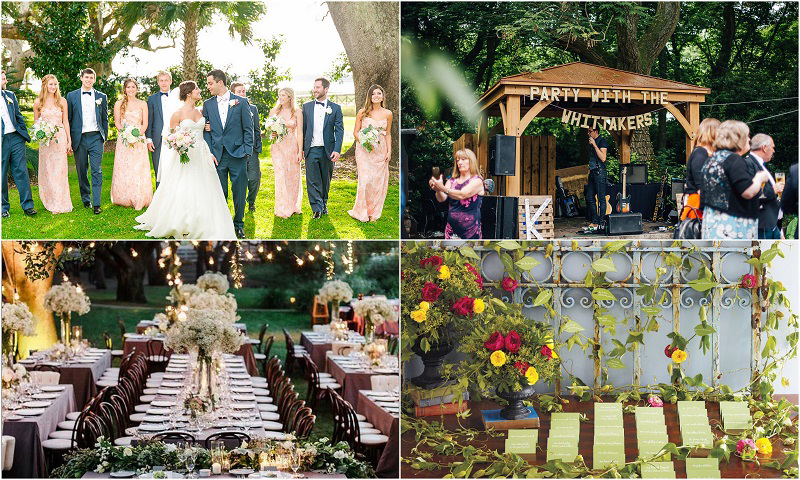 Eggs play a very important role in spring wedding ideas. For your reception table centrepieces either you could use nests full of eggs or you could take a large glass jar full of eggs and flowers. Amazing, isn't it?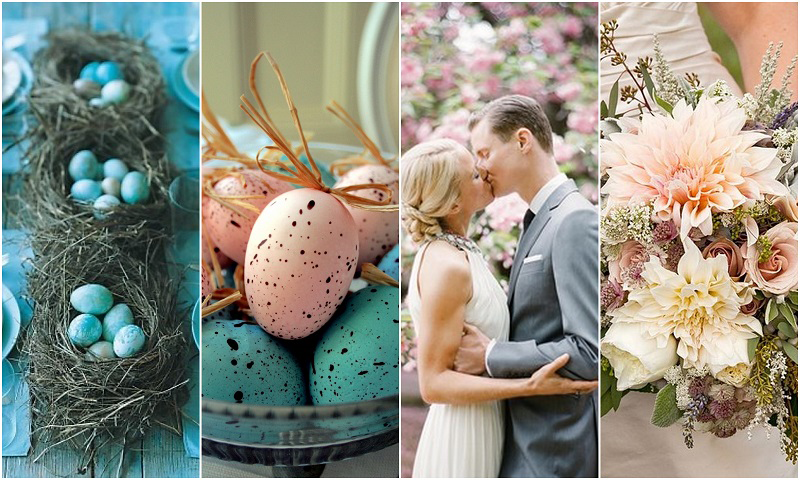 Grooms can also add the flavour of the spring season in their attires by wearing the seersucker suit and pastel bow tie. With right accessories, he would look more charming than normal grooms.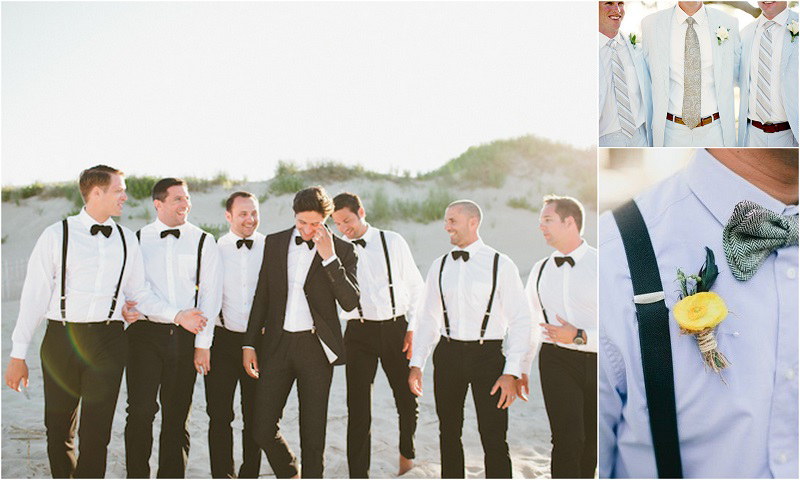 If you have planned spring wedding in a garden at night, you can really create a breathtaking romantic ambience for the wedding. In place of using traditional lighting, go for hanging lanterns and lush flowers.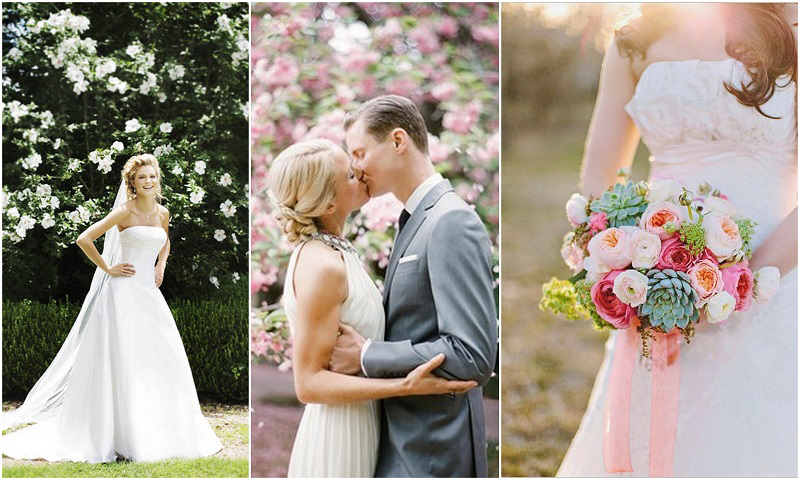 Let your wedding altar narrate your romantic tale to everyone. One of the best spring wedding ideas is to use a rustic canopy for the ceremony and decorate it with beautiful peonies, and other season blooms.
A whimsical and fun wedding reception for spring requires a spring inspired wedding cake too. A lovable lovebird cake topper along with various yummy spring flavours would be wonderful.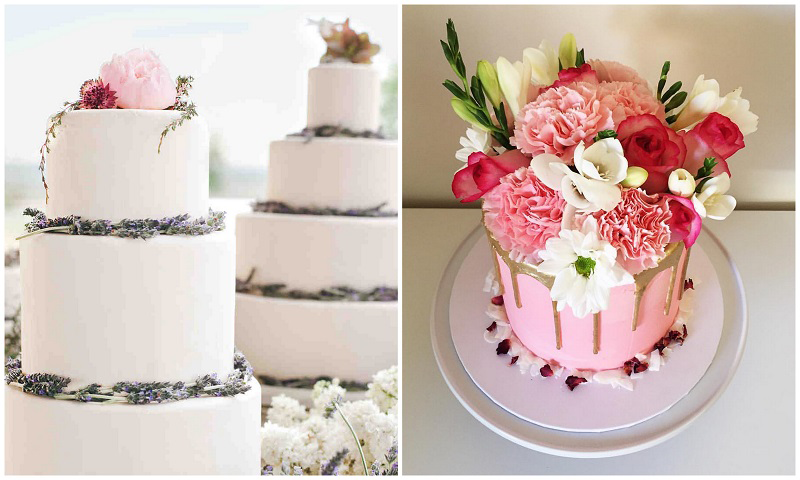 Pristine weather of spring offers the best wedding ideas for spring. Choose an open-air transportation like scooter, bicycle or horse carriage for extra charm. Let your unique style do the talking.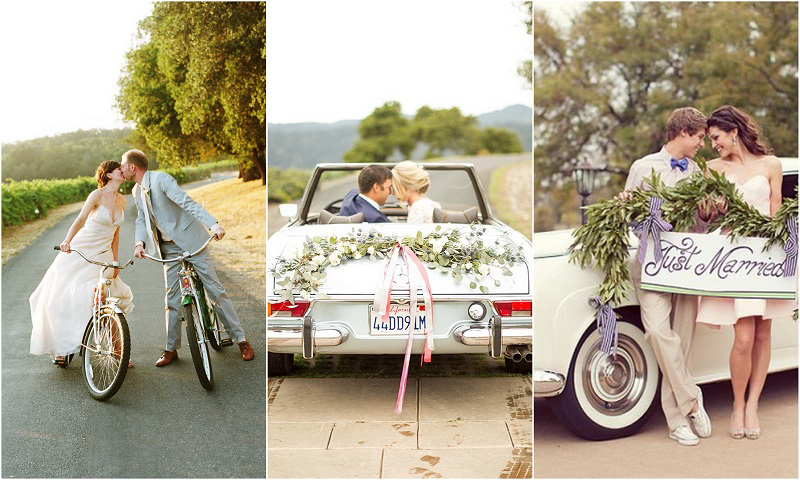 The list for spring wedding ideas may go on and on for a long time but, these are some of our personal favourites. For the unique ideas, let your imagination set free and don't forget to share your best ideas with us.
Save