Bringing your passion in your big day is something that you'd love to do and when your passion is music, nothing could be better than having music themed wedding. With this wedding theme, you open up endless possibilities for ideas and inspirations that make the wedding super fun. Here is our list of top 7 adorable and amazing wedding ideas for all those who love music.

Musical Venue
Any venue could be converted into a perfect venue for music themed wedding but, if you opt for a concert hall, underground club or musical arena, things automatically becomes much easier and music friendly. Adding wedding motifs and ideas for music lovers in such venue is so convenient that your guests are surprised in a pleasant way with all the charm.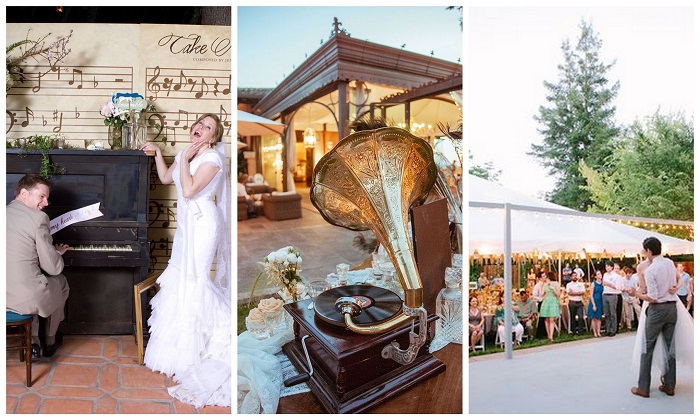 Replace Flowers
Normal weddings call for lot of flowers and floral decoration but, musical weddings are different and to match this wedding theme, one can have lots of instruments in the venue. It is pretty much a lovely and unique idea that everyone will love.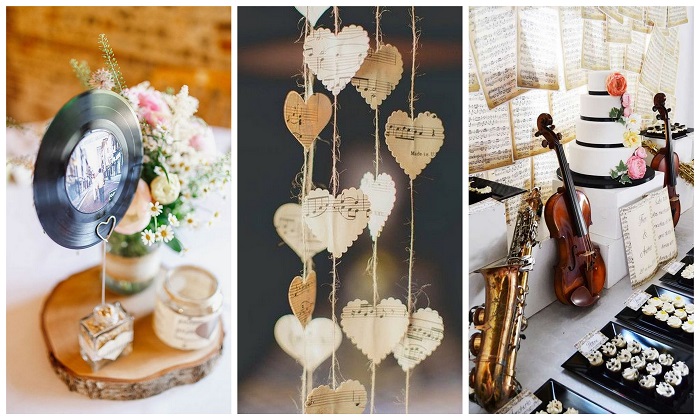 Musical Cupcakes
When you talk about the music themed wedding reception ideas, you have to be extra creative. One can have miniature instruments as the centerpieces of reception tables but, the best idea is to have small piece of music scores on the top of your delicious cupcakes. You can use musical cake toppers for your wedding cake as well. Any music lover guest will love the idea.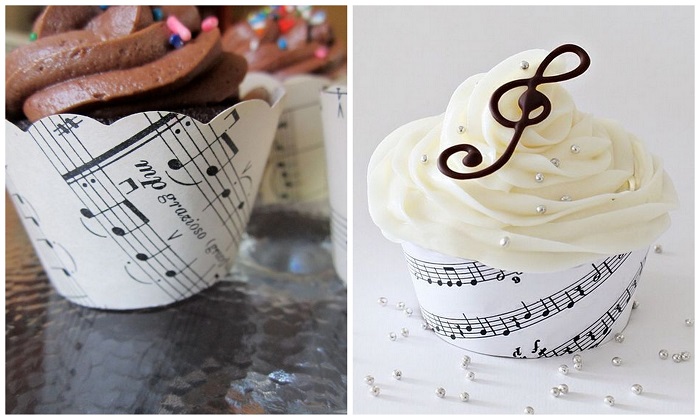 Music theme wedding ideas can be too creative when it comes to wedding invitations. You can design your invitations as either music concert tickets or clever record pattern. Along with that, you could ask your guests to write their favorite songs to be added in DJ list while they respond on the RSVP cards.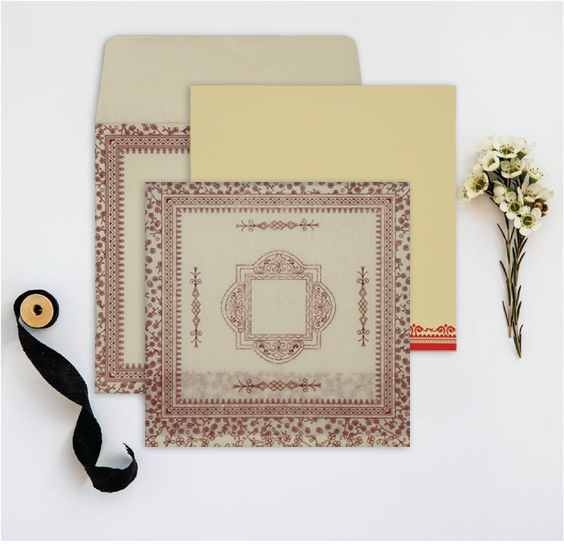 Hand Written Lyrics
Love songs are so romantic that everyone loves them. If you find any song that could relate to your relationship, you can write the lyrics of that song on your wedding invitation or sign boards. You could also picture-frame the lyrics and hang them at your wedding altar so that everyone gets to know your love story.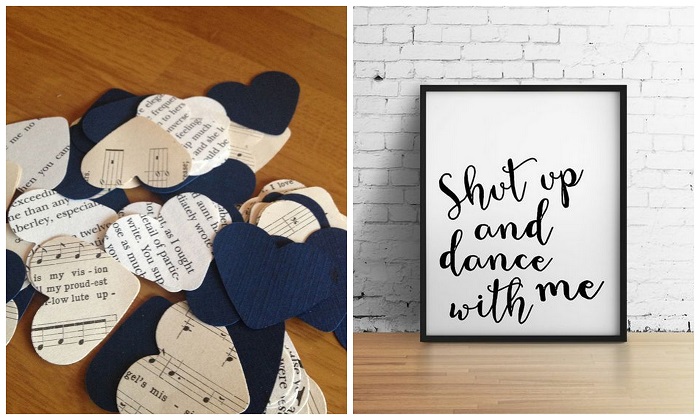 Rocking Party Favors
When it comes to wedding favors, the best wedding ideas for music lovers is to give a collection of songs in a CD or a soundtrack from your wedding. An audible wedding favor for music lovers is a treat and quite memorable. Choosing from love songs, dance tracks, metal songs or any other genre of music is completely Up to you.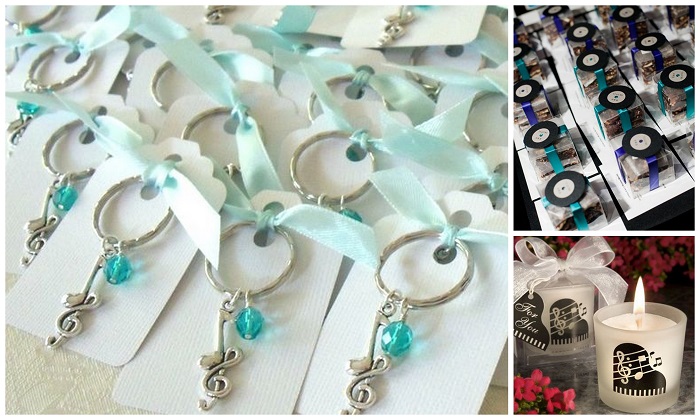 Hire DJ
Anyways, you were supposed to do it even if you were not planning to have a music themed wedding. So, hire a good DJ, band or music experts to play at your wedding ceremony and everyone will simple rock and roll at your wedding.