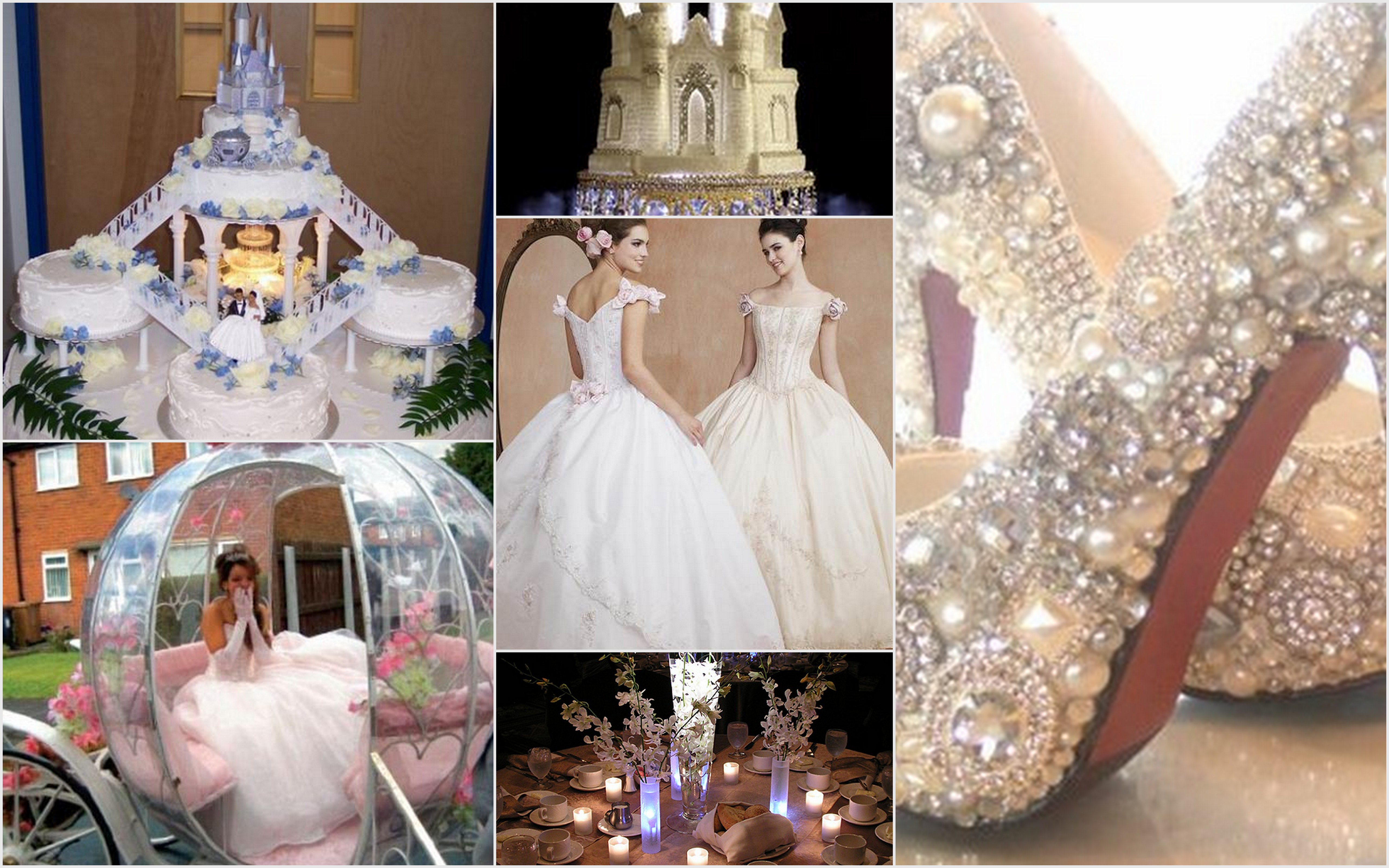 The story about Cinderella is one of the fairy tales that has been favorite for every girl. This fairy tale is so enchanting that every bride wants to look like her on the wedding day. The whole story of Cinderella is about the ball party and her beautiful glass slippers. So, if you are getting married soon then Cinderella theme can be one that can make your dream come alive.
There are a variety of things that can be done in this type of wedding theme. The story is very famous and you do not require to put more endeavors in making this theme a flawless one. The things needed will be the accessories that will match with the wedding theme. To help you in this regard, we offer you some great ideas that will certainly assist you in celebrating the occasion in impeccable manner.
Wedding venue:
In order to match up with the theme, you need to book a big ball room or a castle that is beautifully decorated with astonishing chandeliers. This will be the first approach, as it will add grace to the theme by giving it a real look.
Wedding outfit:
Wedding gown for this specific theme ought to be pretty much like the dress meant for a princess. Choosing a white colored ball gown will be a perfect dress for this Cinderella style theme wedding; alongside this you can also order glass slippers to add grace to your dressing. In case, you are getting those then you can use some contemporary heels with gems garnished on them. For bouquet, you must choose red roses with long stems as it will enhance the overall look of your personality. You can also order matching necklace to fill in your empty neckline.
Wedding cards: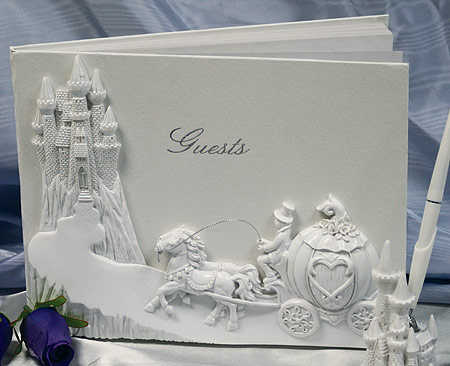 For this type of theme, Scroll wedding cards will be the best choice. You can order them through famous online wedding manufacturers who have a wide collection in this regard. For designing, you can ask for black colored wordings on a golden color paper that is tied through a satin ribbon. It is very much possible to include few lines from the Cinderella fairy tale in your cards, as it will certainly impress your invited guests.
Wedding favors:
In Cinderella themed wedding, the bride can look out for pendant or ring that resemble the ones mentioned in the story. The groom can ask for cuff links shaped like a brooch. It is also possible to gift certain traditional items based on the theme.
Photos:
it is one thing that you have to do in the best possible manner before the big day. You have to sit along with the photographer to point out the places that portray the entire fairy tale. The photos can be captured while the groom and bride are doing ball dance or enjoying the evening by sitting in a carriage shaped like a pumpkin.
So, the above mentioned ideas will surely help you in celebrating the whole wedding function based on the Cinderella theme.