Christmas brings with itself oodles of fortune and blessings. Getting hitched during Christmas is undoubtedly a great idea. Furthermore, winter is indeed a perfect time to ring the wedding bell.
Beautiful snowflakes make a perfect sight to adore while frosty winds carry a tranquilized glamour. Entire floor covered with sheets of snow and you dressed up in beautiful accessories to cover you from top-to-toe. Certainly, love feels even warmer and cozy in winters than it does in summers.
To make your Christmas wedding a success, here are top 5 perfect Christmas wedding ideas to follow: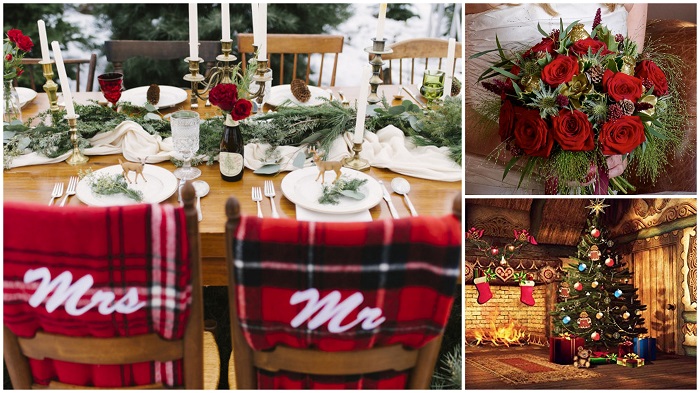 Red Napkin to Woo Your Kith & Kin
Christmas is all about hues of red and white. Design a perfect red rosette with a simple piece of cloth and make your ambiance come to life. A proper décor spruced up with a finely placed red napkin on the table tops is certainly going to be a major hit.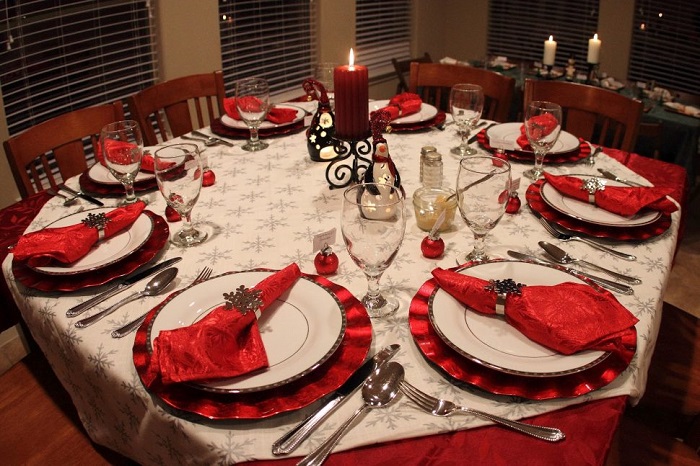 Scrumptious Christmas Wedding Cakes All that it Takes
It is Christmas: undoubtedly the desserts can't be ignored! Pay special attention to the desserts and even more to the Christmas themed wedding cake.
After all, the cake is a very integral part of the wedding that everyone looks forward to and since your wedding is probably during the Christmas day, your guests will definitely have higher expectations. Add elements such as pinecones, berries and pine needles to strike an on-point association with Christmas.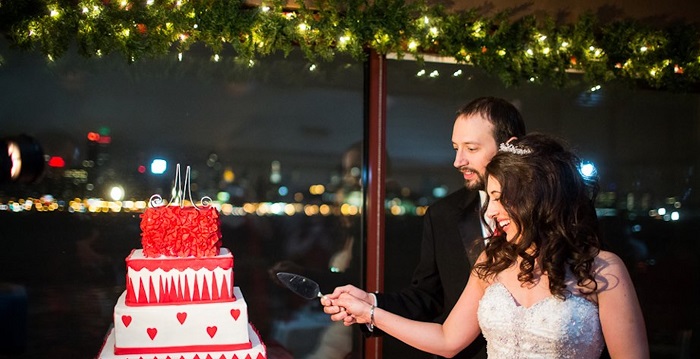 Christmas Flower Bouquet for Perfect Heyday
Pour in a romantic feel to your wedding bouquet with deep red and white roses. Pine and berries can be subtly engrossed to give a new high to your Christmas wedding bouquet. If you are a believer of 'be different', break the rules- add a playful twist to your wedding bouquet with a pinwheel or add dried lavenders/ daisies to highlight a perfect winter wedding.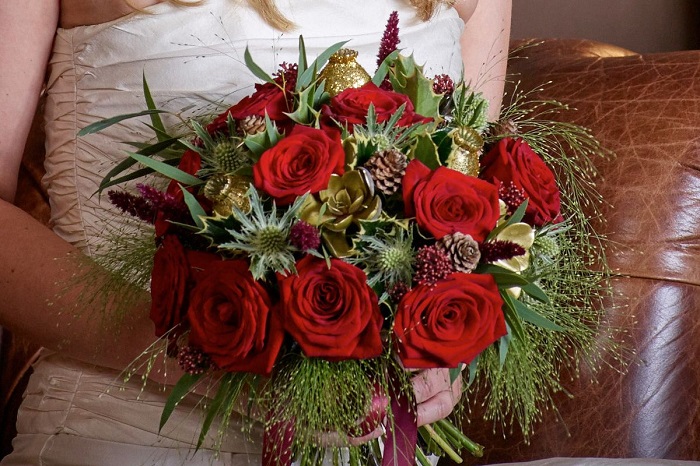 Sleigh Ride for the Groom & his Bride
"Jingle bells, Jingle bells
Jingle all the way,
Oh what fun it is to ride
In a one-horse open sleigh"
Prepare a sleigh ride for the 'Happily ever after' ride of the bride and the groom. Engrave a crazy memory that you can cherish throughout your lives. Don't miss out clicking sassy pictures during this entire run-through. Involve your guest list in the photoshoot. PS: It would be great if you could set up a dress code for Christmas wedding guest dresses.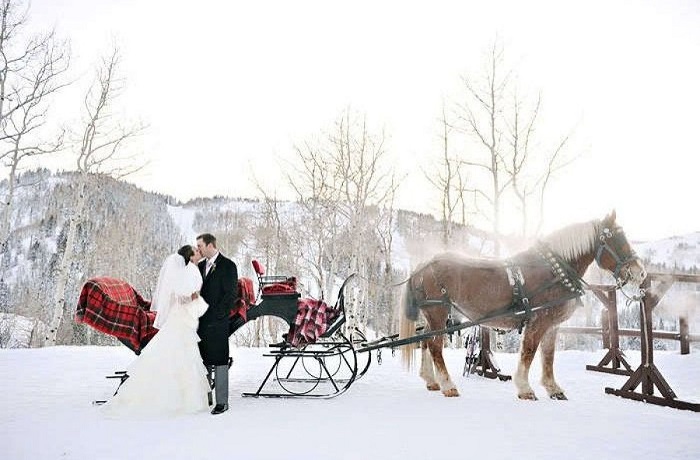 What you haven't decided the wedding card yet?
Set a perfect tone for your wedding with designer wedding cards that speak for itself. Send the merry news across borders in a wedding card designed to go hand in hand with your Christmas themed wedding. Laser cut cards can be an apt pick for you to flash out your phenomenal sense of aesthetics. What more? You can also incorporate Santa place cards or Reindeer place cards to give a complete on-point look that fuses perfectly well with your themed wedding.
What are you waiting for? Steal the show and articulate wedding stories that last forever. Best wishes! Merry Christmas and a very happy wedding day!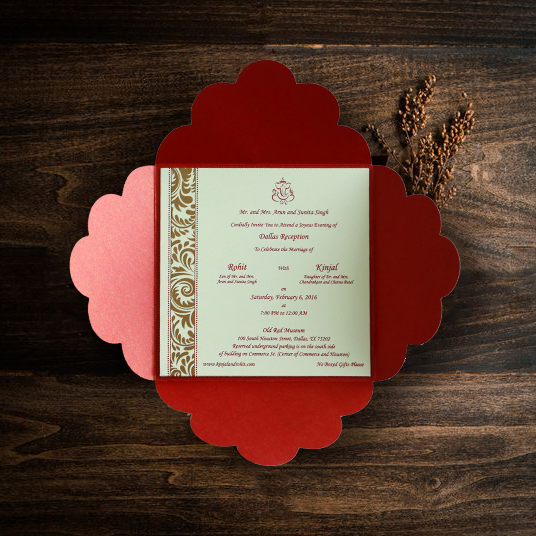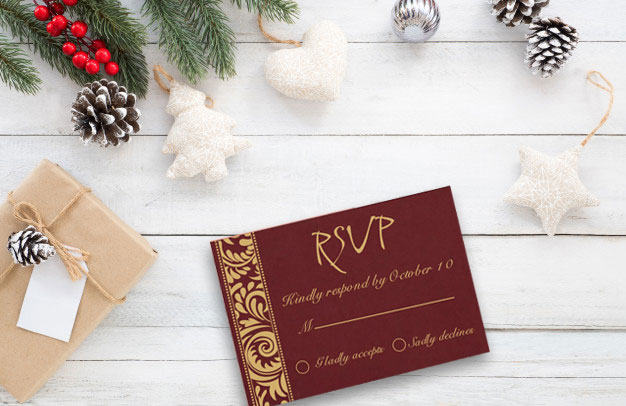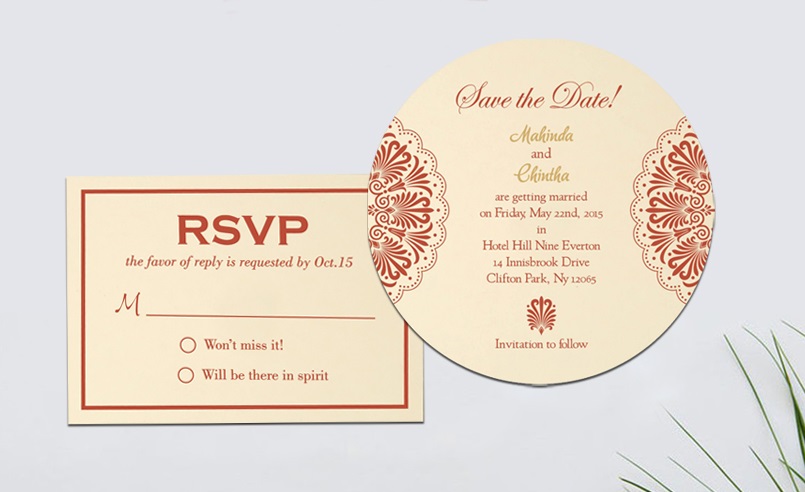 Merry Christmas!!