The most magical time of the year in one way or another is Christmas. Christmas offers so much glamour that it is gradually becoming the most desired festival to hold the weddings. While the stockings magically filled with presents, opulent decorations, glittery Christmas trees with lights and color, gifts wrapped with love and family-size feasts are already have the good reason to have a Christmas wedding; our amazing Christmas wedding ideas will surely make you fall for this holiday season and you would take on Christmas as your wedding time.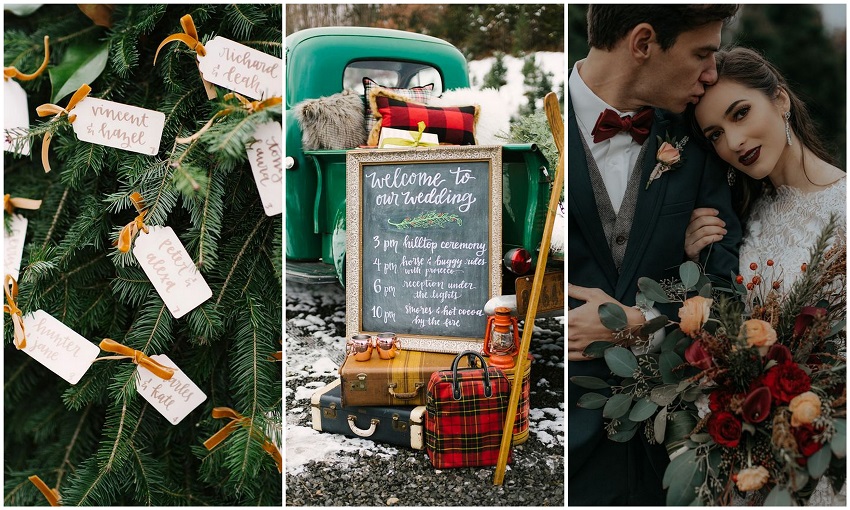 Bridal Bouquet:
For a bridal bouquet full of Christmas spirit, you can design it by incorporating all the deep holiday hues and winter greenery. While all the winter flowers will add whole lot of color, the greenery will neutralize the overall bouquet. The subtle hints of icy white accent will make it even more alluring.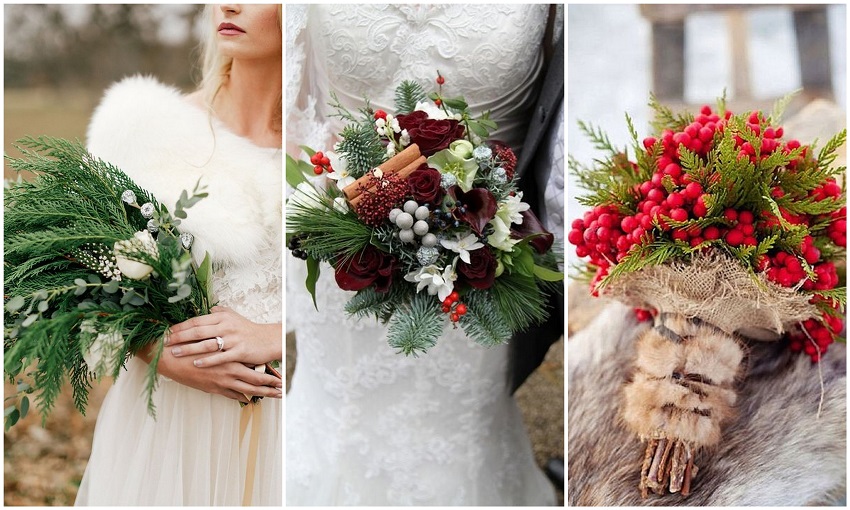 Christmas Wedding Decorations:
When it comes to Christmas wedding, it is good to embrace all the seasonal decoration. The Christmas décor includes Christmas trees, multiple strings of lights. Ornaments, Tree skirt, fresh or artificial garland, fresh poinsettias and more. All these are easy and inexpensive but, give a very vibrant appearance.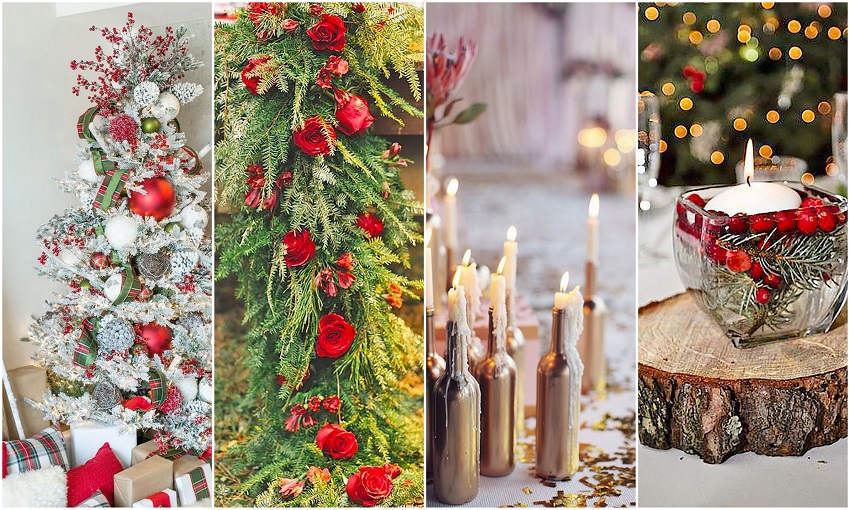 The Wedding Cake
Have you ever tasted Yule log? Off course, you would have! The Yule log are damn delicious and it is way more interesting that traditional cake. Having these in your wedding is one of the greatest Christmas wedding Ideas. With chocolate orange filling, it would taste even more delicious.
Sparklers
Confetti is too outdated when it comes to having a perfect Christmas wedding. In place of this boring stuff, you can celebrate your ceremony with sparklers. With these, even the photos would be more gorgeous.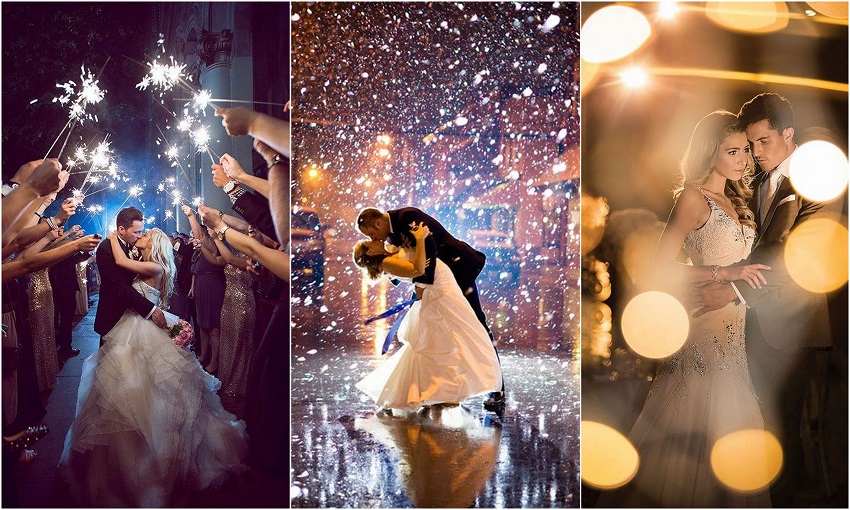 Christmas Wedding Invitations
Holiday greetings are super fun and everyone simply love them so when it comes to wedding invitation for a Christmas wedding, soak them up in Christmas spirit by incorporating small details like pop of red berries, watercolor garland, plaid paper designs and more.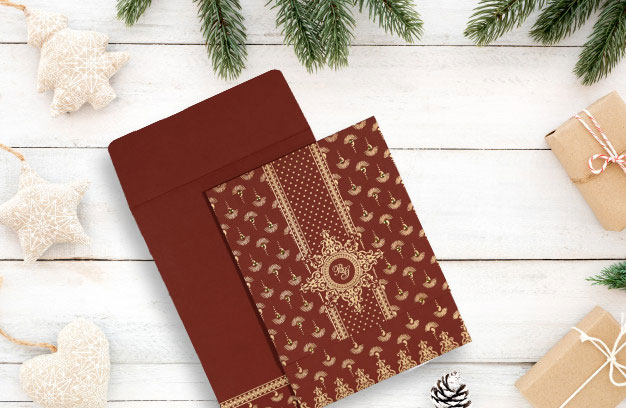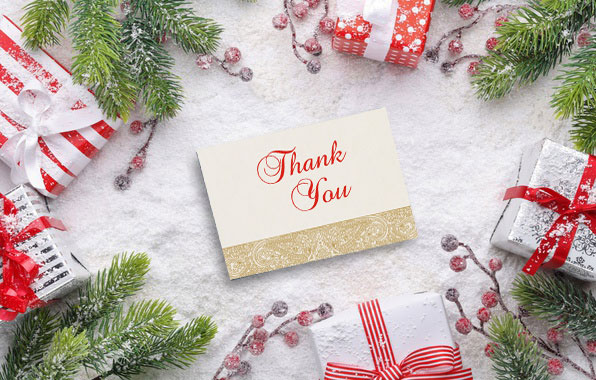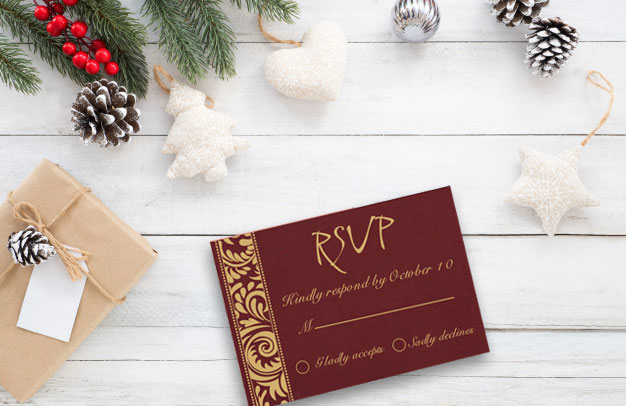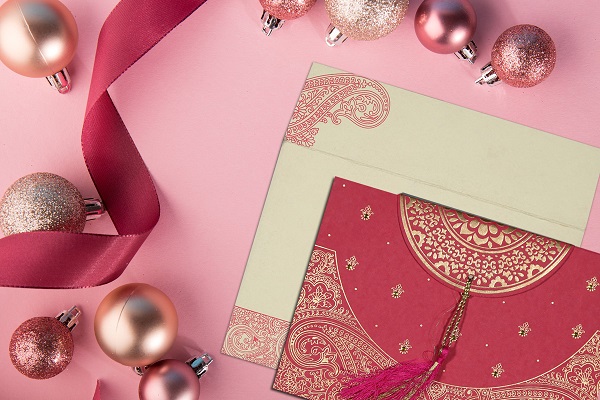 Table Setting
Pretty pines are amazing and they truly reveal the Christmas spirit. Lovely scented pine tree leaves could work well for your winter table's cape. Add deep red floral hues for making it look more wonderful.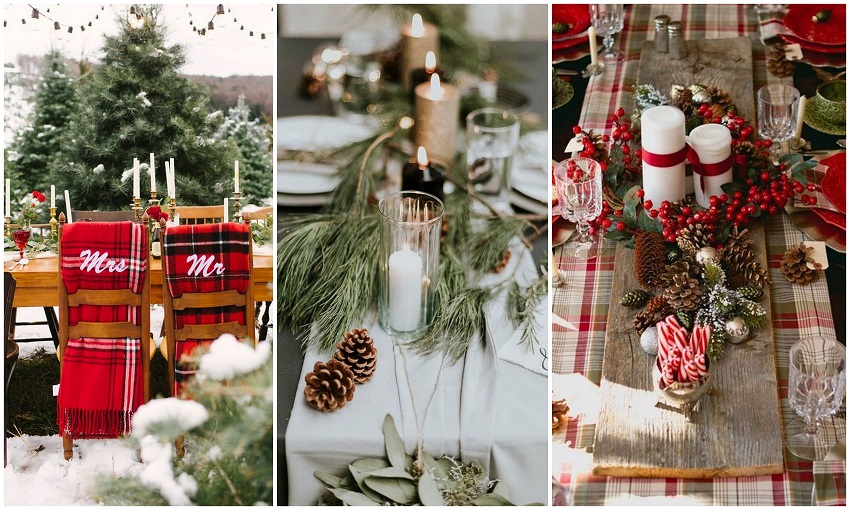 The Liquor
The best Christmas wedding Ideas include all the winter treats that could keep your wedding guests warm and happy. Warm apple cider, mulled wines and stuffs like that guarantees a cozy celebration for your wedding guests and they would love it.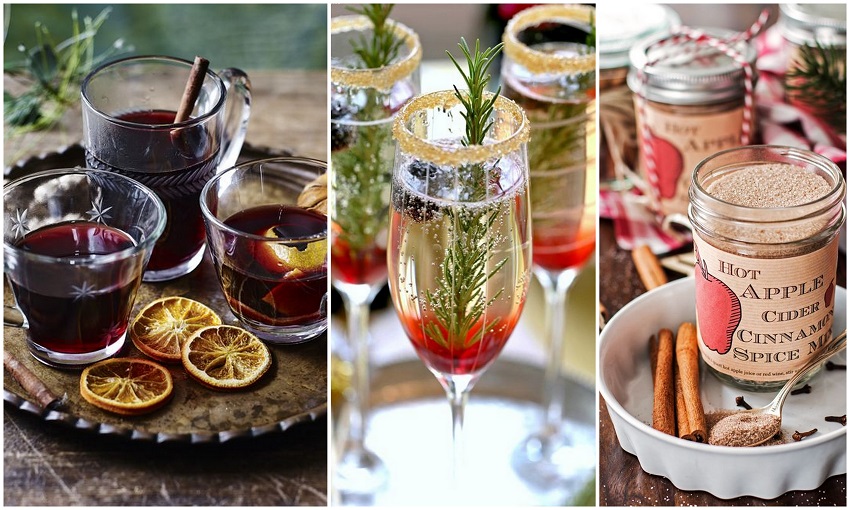 Toast
While raising the toast during Christmas wedding, you can jiggle with winter bells. One of the jolly accessories for Christmas will add a lot more merriment in your wedding when you all will ring these handheld jingle bells during your celebratory toast.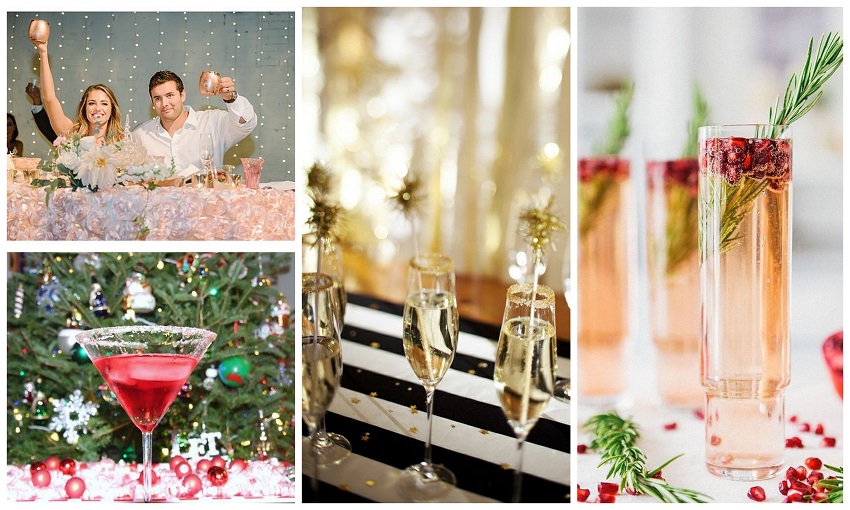 Santa Sacks
Santa sacks represent the Christmas spirit completely and for a perfect Christmas wedding, you can give wedding favors to your guests in cute little Santa sacks that they would love for sure.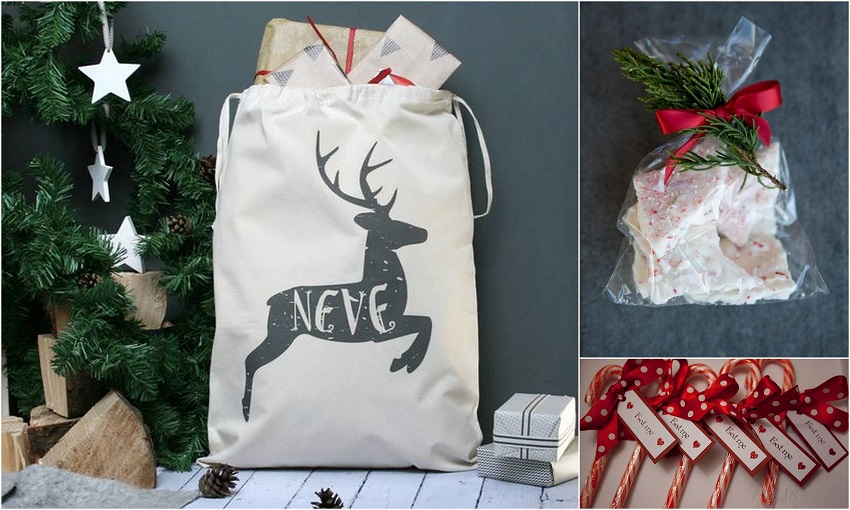 The Reception
Okay, let's all agree that lights make the Christmas complete and they do the same for weddings also. For your wedding reception, you can have lots of fairy lights, twilights, string lights and candles. All these would look super magical for your Christmas wedding.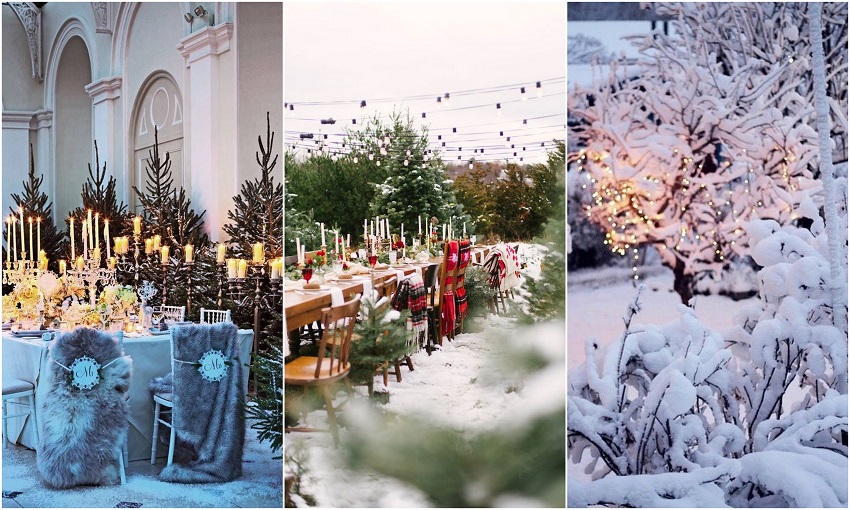 Venue Decor
Spread the Christmas spirit in your whole wedding venue. The most Christmas wedding friendly ideas is to have super-cute tiny Christmas hats for a good reception table decoration.  Pretty flags and straws can make it look all the way more amazing.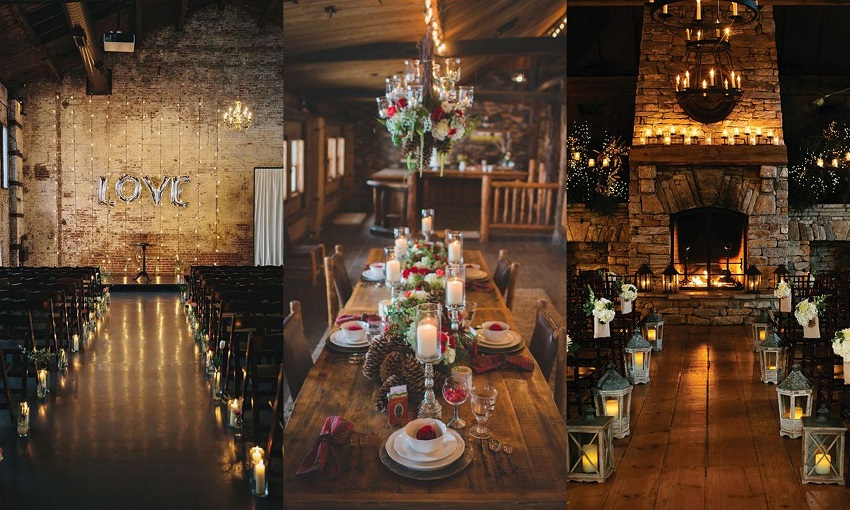 Final
A Sleigh ride is definitely a good idea for Perfect Christmas wedding. The newly-weds could leave the wedding venue in a horse drawn sleigh and it is just right.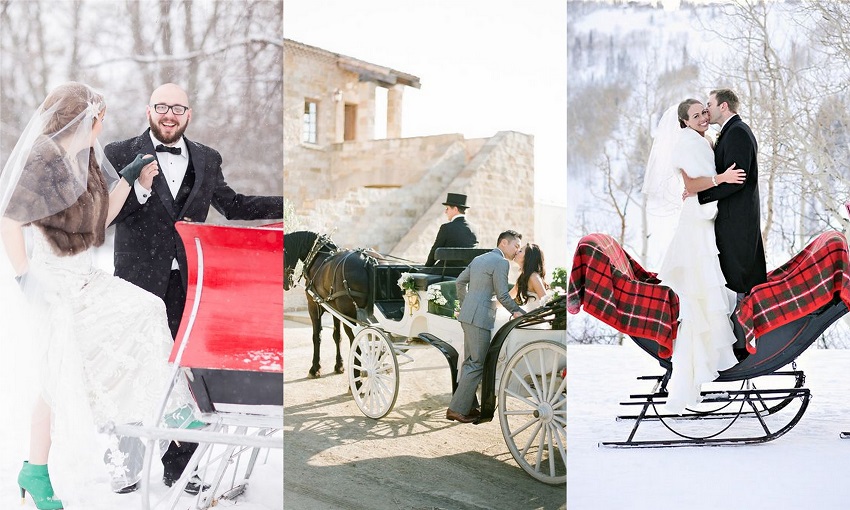 Hope you love these wedding ideas, we at 123WeddingCards, Wishes you Merry Christmas!!