"It's ok to be a little obsessed with jewellery"
Leave no wish unfulfilled! If your wedding dress is perfectly fine and so is your make-up but still, something seems missing then it is your bridal jewellery that has been left undone. Get your hands laid on a classic set of jewellery that can possibly create magic. Don't panic! We are here to help you. Mentioned below are a few bridal jewellery trends for 2019 that shall ease your task of finding your perfect jewellery: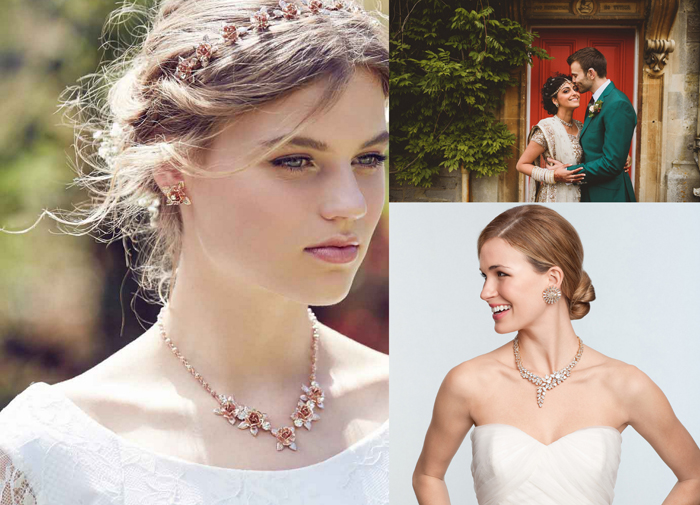 Daisy Earrings
If floral is your theme, then this is it! Daisy earrings make a perfect fit for that bride whose love for flowers is eternal. Try it out for a unique look and feel while your guests do nothing but, simply adore. The daisy earrings will not only make you look younger but will also add an elegant look to your overall dress-up. This classic pair of daisy earrings is certainly a noticeable accessory and should definitely be considered while curating your list of bridal jewellery ideas.
Gold-plated Hoop Earrings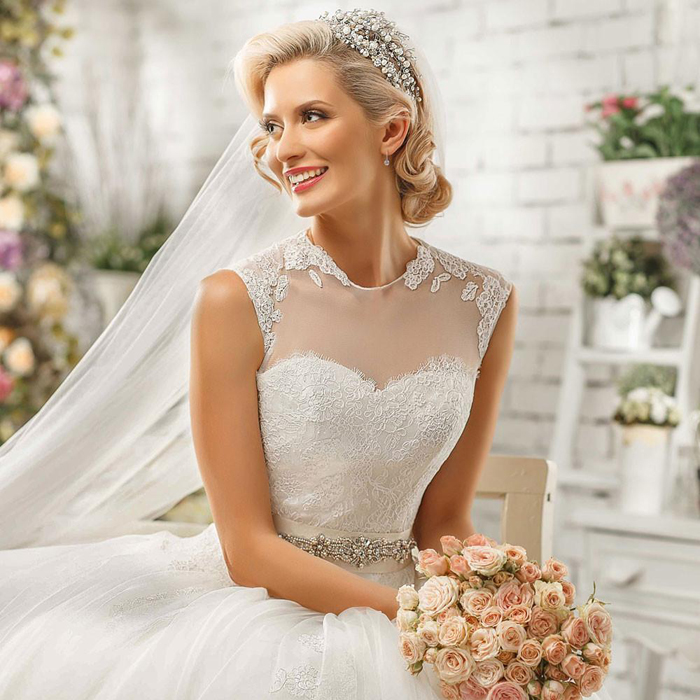 If not flowers but, royal is your type then this is something that you have been looking for. Deck yourself up with gold plated hoop earrings and leave a subtle yet sophisticated remark for your Big Day. The earrings make a go-go choice if you are planning to embellish them with a basic wedding dress that does not have too many sparkles or jazz in it. Gold is recognized globally for its luxurious appeal, hence making a choice like this will certainly add an elusive charisma to your entire look. Don't forget to pair it up with a simple yet splendid gold-plated neck piece and you will soon acquire a regal and queenly look.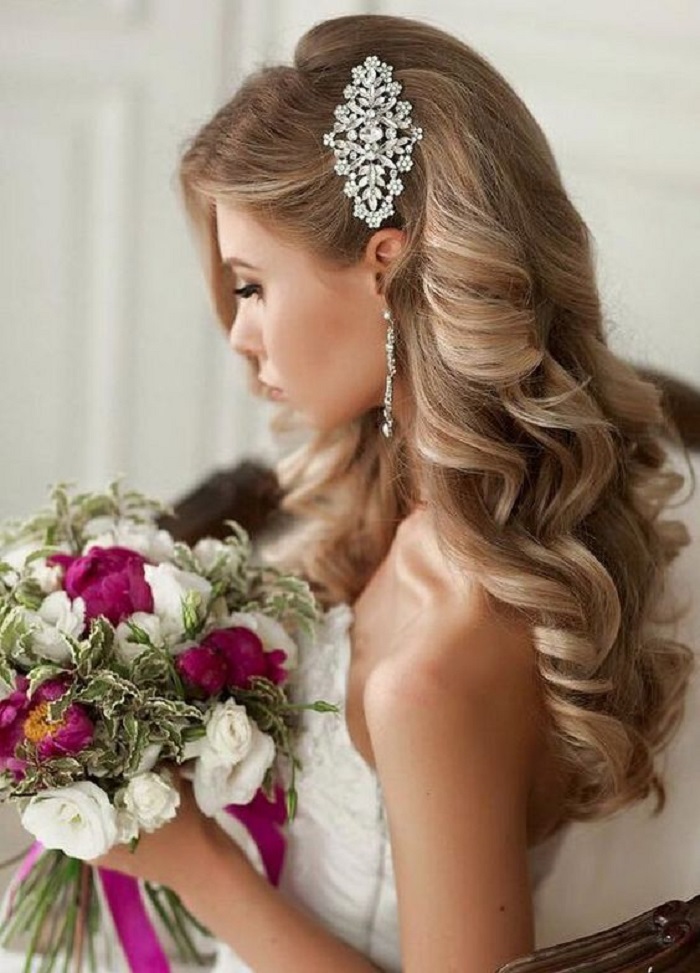 Antique Coin Necklace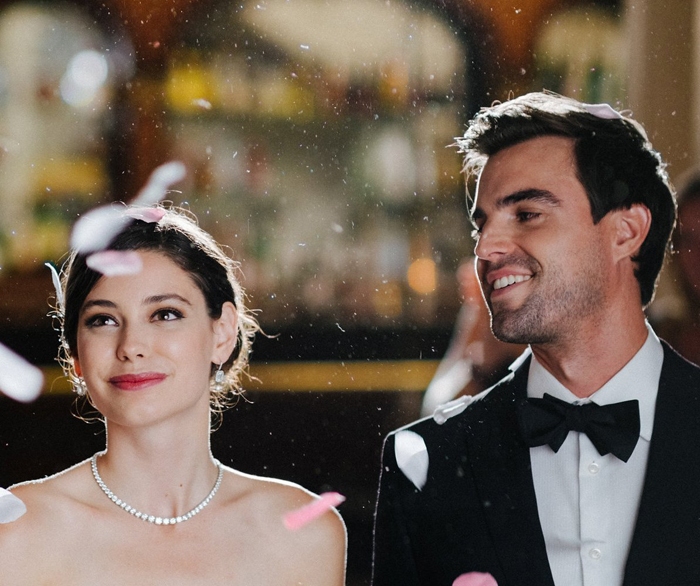 Times keep on changing or shall we say, time simply rotates! What was once old is now coming back with a modern twist and it looks just amazing! An antique coin necklace can do wonders when accessorized with the right wedding dress. Please note that the colors of your vintage coins should fall in place with the color of your wedding dress. If your wedding dress decked up with subtle colors such as peach or beige then, silver coins would make a perfect choice, however, if your dress has some tinctures of gold or green, then antique coin necklace of gold shall make it there. Free tip- if the dress is strapless, get a statement necklace and hallmark a glamorous entry that shall your friends and family spellbound.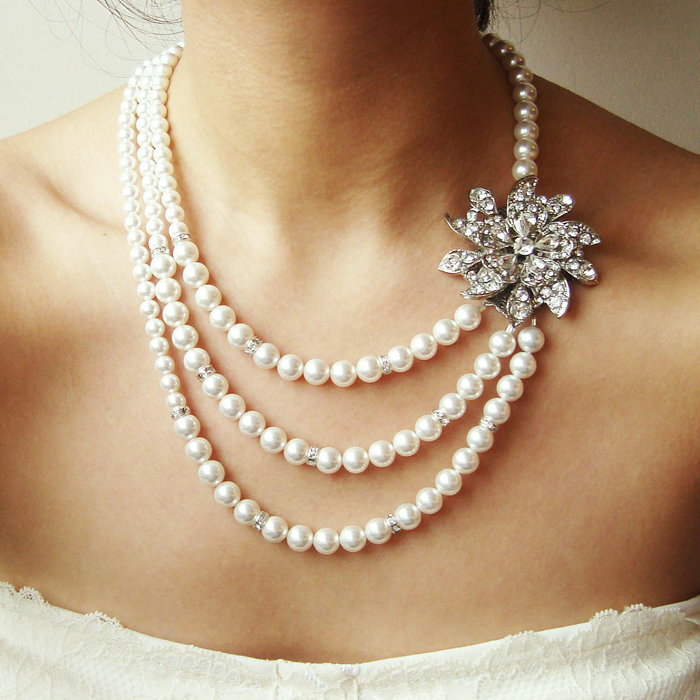 Charm Bracelets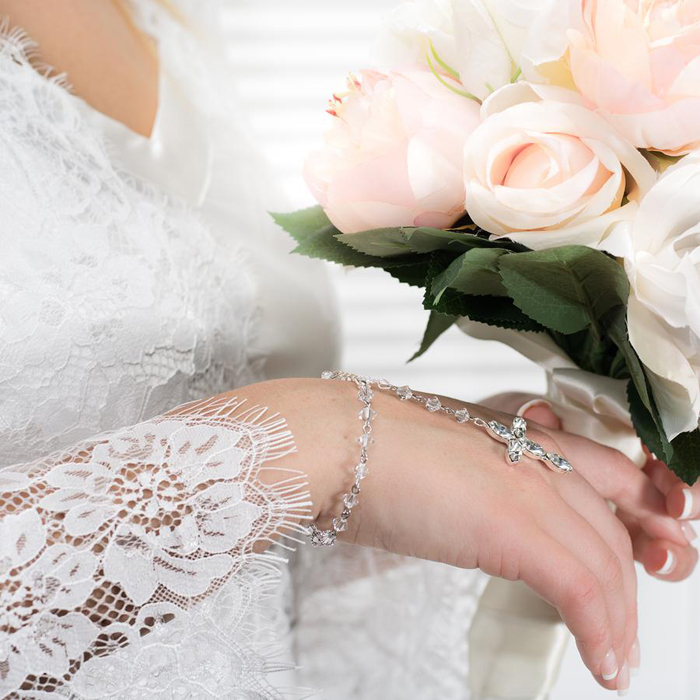 Charm bracelet to charm the evening and of course the groom! Don't let age dominate your choices, adorn yourself with a child-like charm bracelet and let maturity stay away. Let the entire constellation become a part of your bracelet by studded moons, stars, and planets. Or let there be flowers all over with a bracelet designed to align with your floral wedding theme. The charm bracelet will certainly add the required charm to your ravishing looks.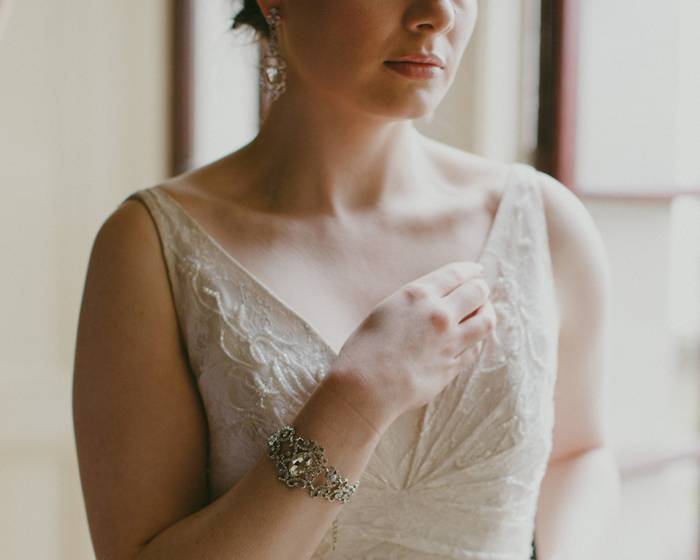 Now before you make your pick, here are a few questions to ask yourself before making the final decision:
1)    Will I ever be wearing the same bridal jewellery? If no, then we would advise you to rent rather than buy. A lot of websites are now providing jewellery on rent. Why waste money when you can easily save it and invest it somewhere else wistfully.
2)    Is the jewellery in contrast with my wedding dress? Don't forget to take the pictures of your wedding dress or even take the wedding dress itself to the shop when you go out for your jewellery hunt.
We hope the jewellery ideas for a wedding will facilitate your journey and will embellish you with a stunning and eye-catching look on your big day. May the glitters be with you!