A to Altar and D for Designer Wedding Invitation, Here Are Terminologies to Help You Master the Lingo! You are a newly engaged bride and bide-groom and as you are now engaged, it is evident that you have to spend a lot of time with your wedding vendors.
You have to do lots of wedding planning for your wedding. The process of planning also involves the step of learning a whole new vocabulary. It often happens that we sit with our wedding vendors and wonder what in all world are they talking about?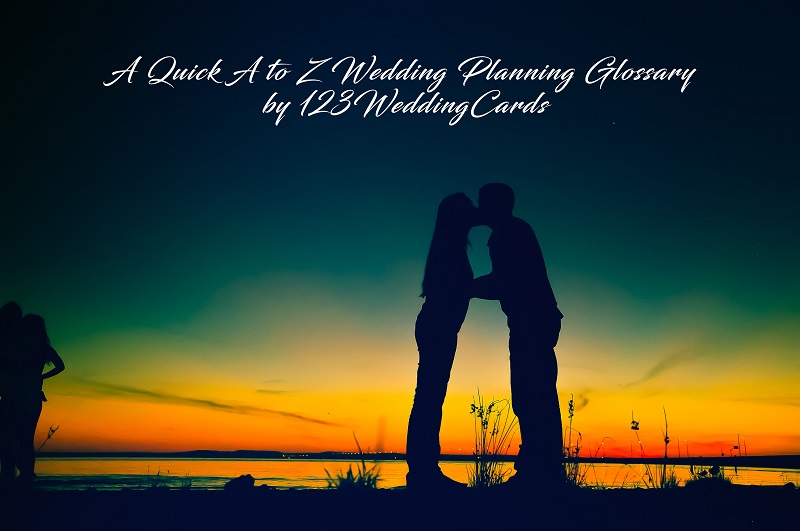 It happens with all, especially with those who are not aware or wedding terminology. Yes, weddings do come with their own language and phrases which are often new to you. From dress code to dress fitting to taper candles, there are lots of wedding lingos that make you confuse.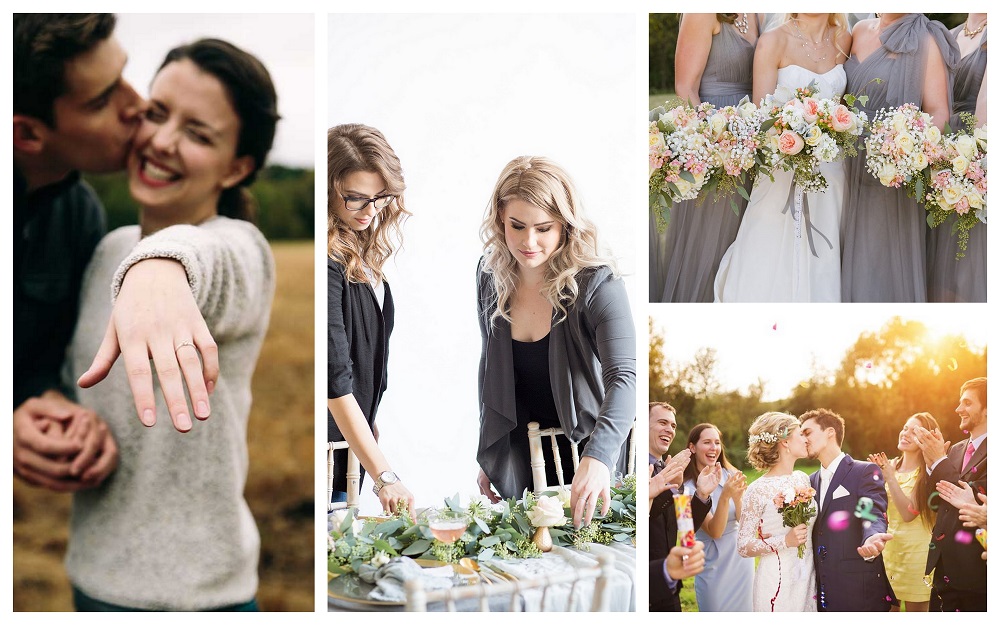 To clear all your confusion regarding wedding lingos and designer wedding invitations, we are here with A to Z wedding terminology. This list will explain some of the most common wedding terms that are used in the planning of a wedding.
Let us learn the terminology and Happy wedding planning.
Wedding Lingos with A
Appliqué – It is basically related to dress fitting. The decorative needlework seen on wedding gowns to create a picture or a pattern.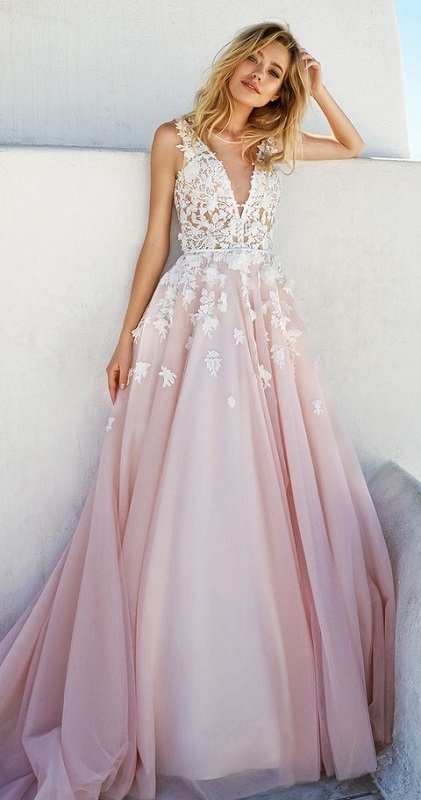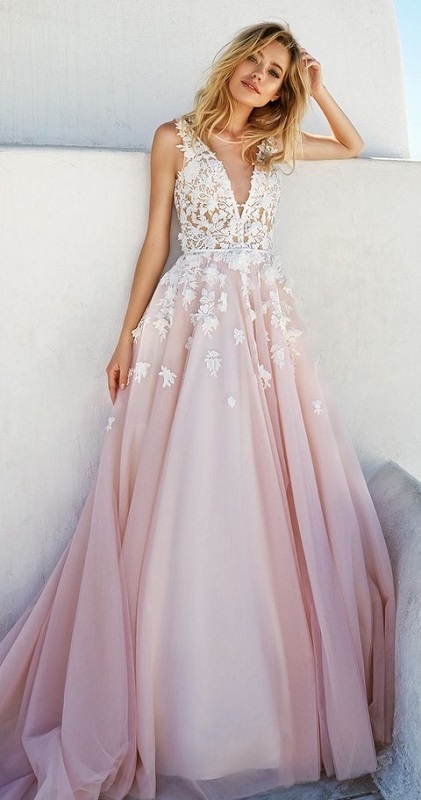 Arbour – It is an arch-shaped archway specially built for the bride and groom to stand beneath while enjoying wedding ceremonies.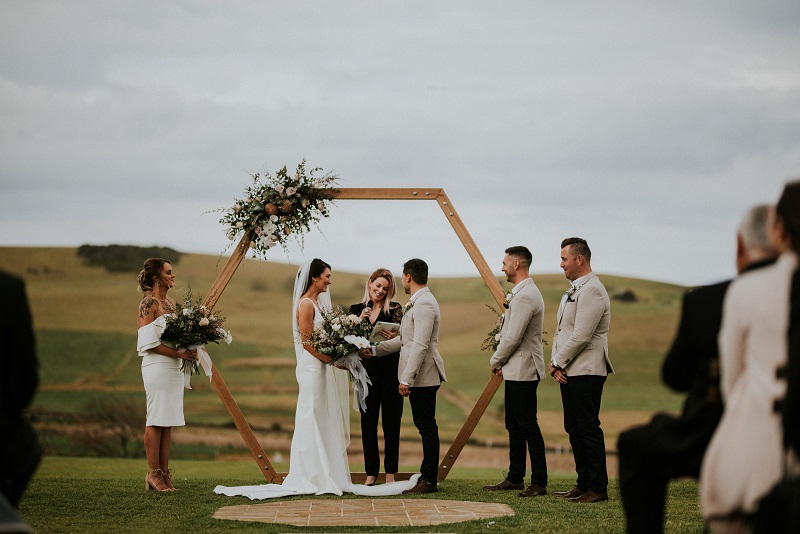 Alter – It is a structure or a table that is placed in front of a house of worship. But in terms of the wedding, it is a place where the bride and groom exchange their vows, whether their wedding is religious or otherwise.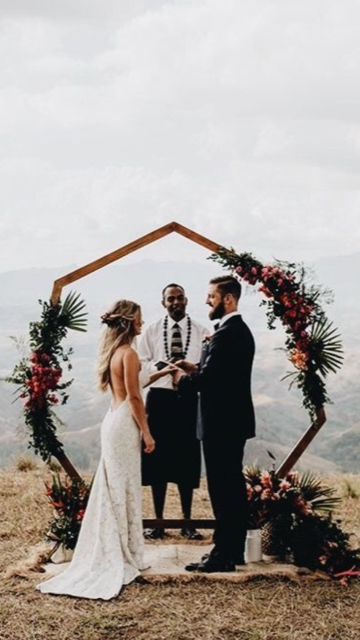 Wedding Terminology with B
Black Tie Optional – It is another wedding dress code. It is a bit less formal than the regular black tie. You can request your guests to wear a black tie with a dining suite.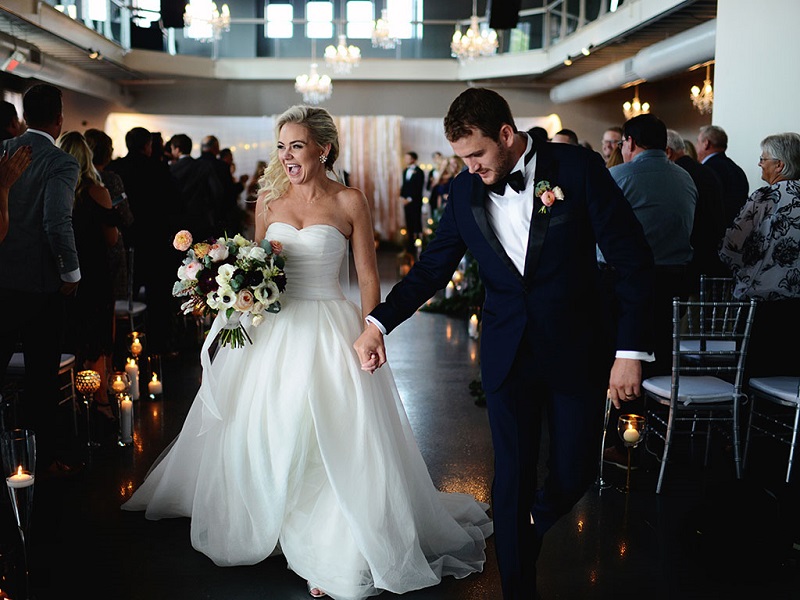 Boutonniere – This is a small spray of flowers that is set on the lapel of a suit jacket or dress shirt. The boutonniere is basically worn by the groom, groomsmen, father of the bride and groom.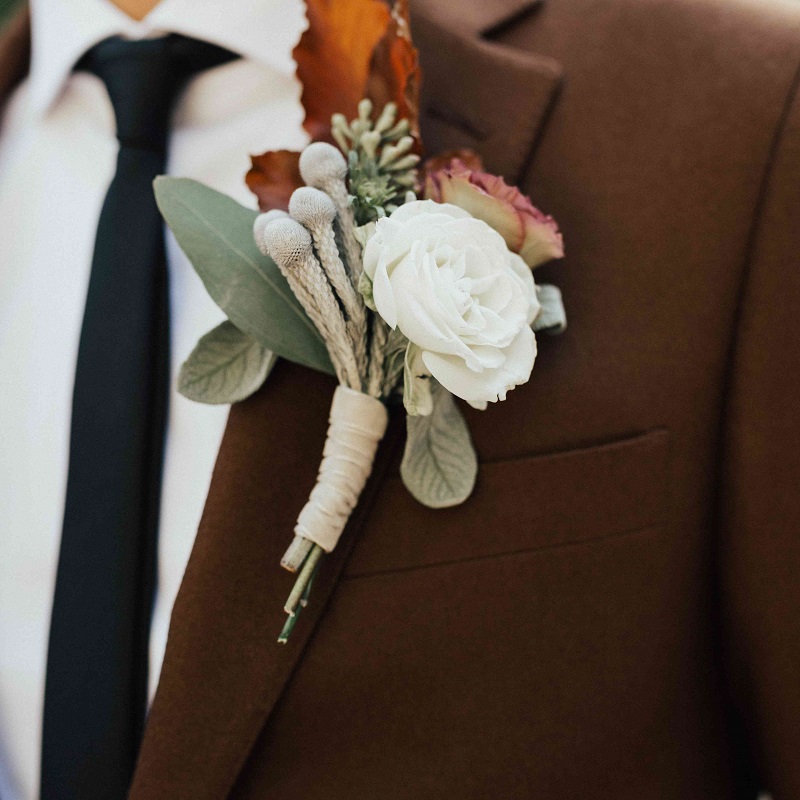 Bustle – Bustle is a tailoring trick that allows the bride to dance easily on her special day. It features with button, loops or ribbons which you can pull up easily and tuck the dress.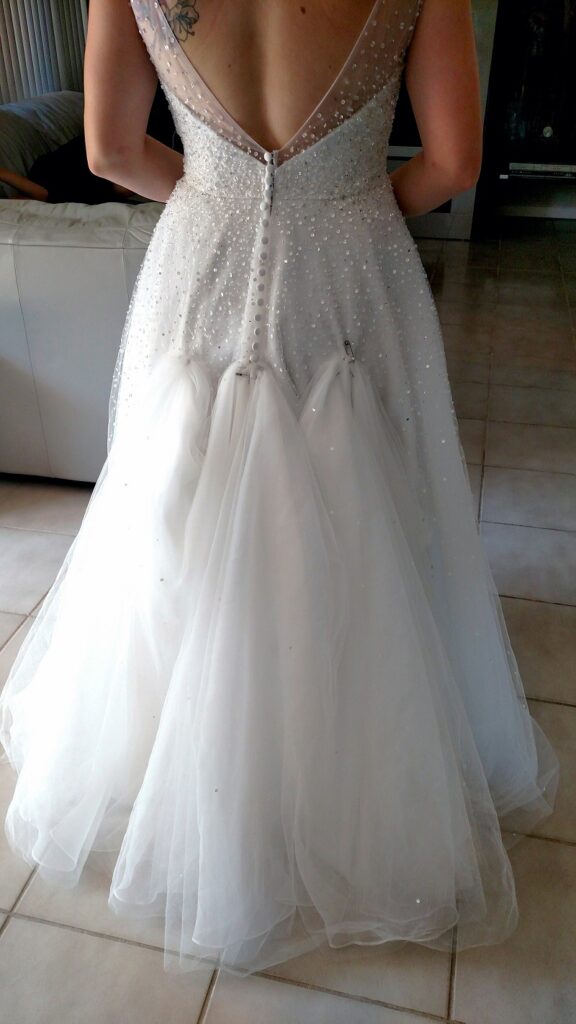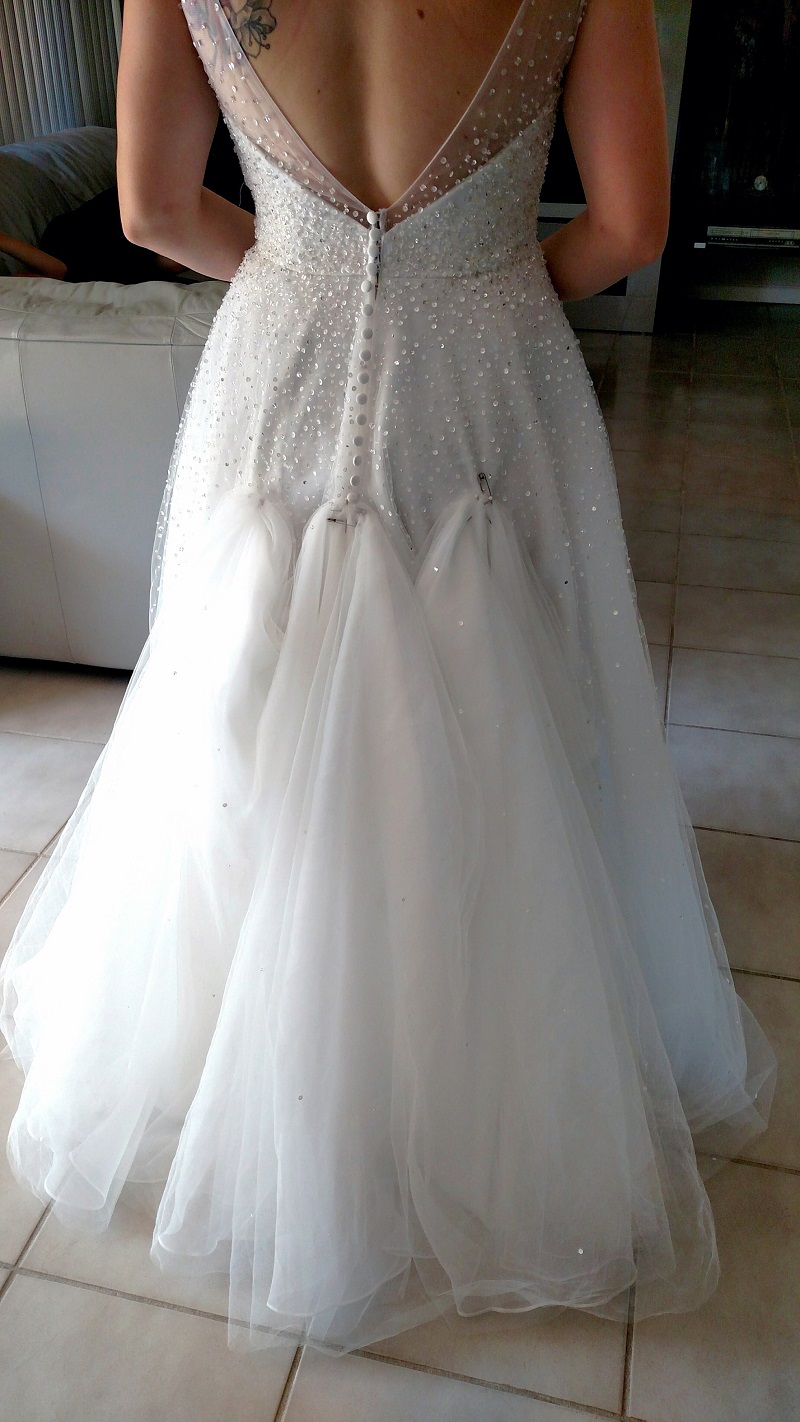 Wedding Terminology with C
Canape – Canape is a delicious and savoring food that one can enjoy using one hand with a small bite with a cocktail. Canape is perfect to enhance the taste of wedding ceremonies.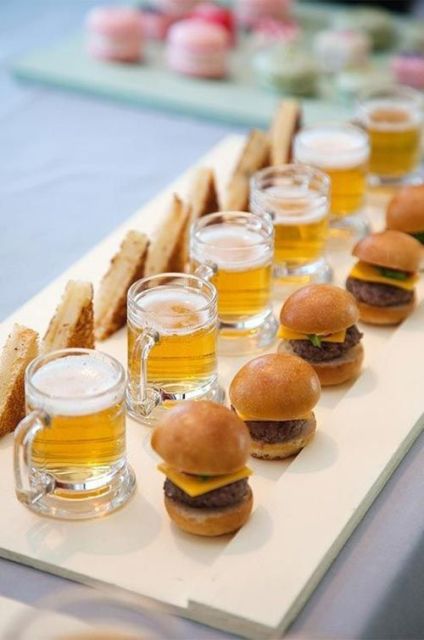 Cocktail Hour – The most amazing time during wedding ceremonies when a guest can mingle and enjoy and appreciate each other dress fitting. The cocktails hour generally happens from the arrival of the guests to the venue and waiting for the ceremony to begin.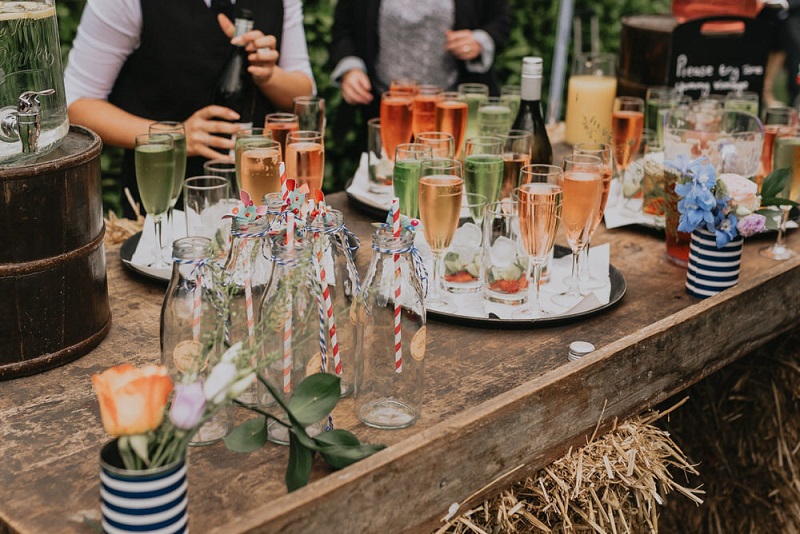 Celebrant – a Celebrant is a person who possesses the power to officiate your ceremony by pronouncing you man and woman for each other. Celebrant could be anyone from your clergy to judge to your best friend.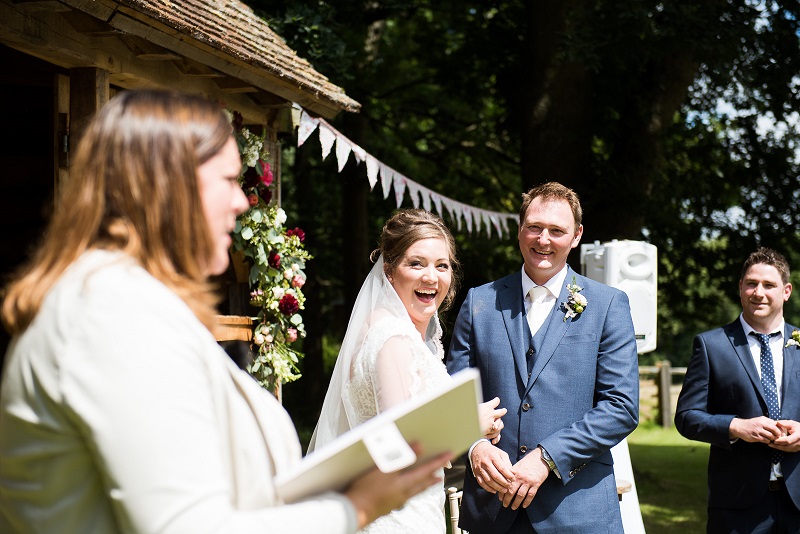 Wedding Lingos with D
Deckle Edge – It is a kind of wedding stationery that compliments the beauty of wedding invitations. It is basically a rough or a feather edge paper.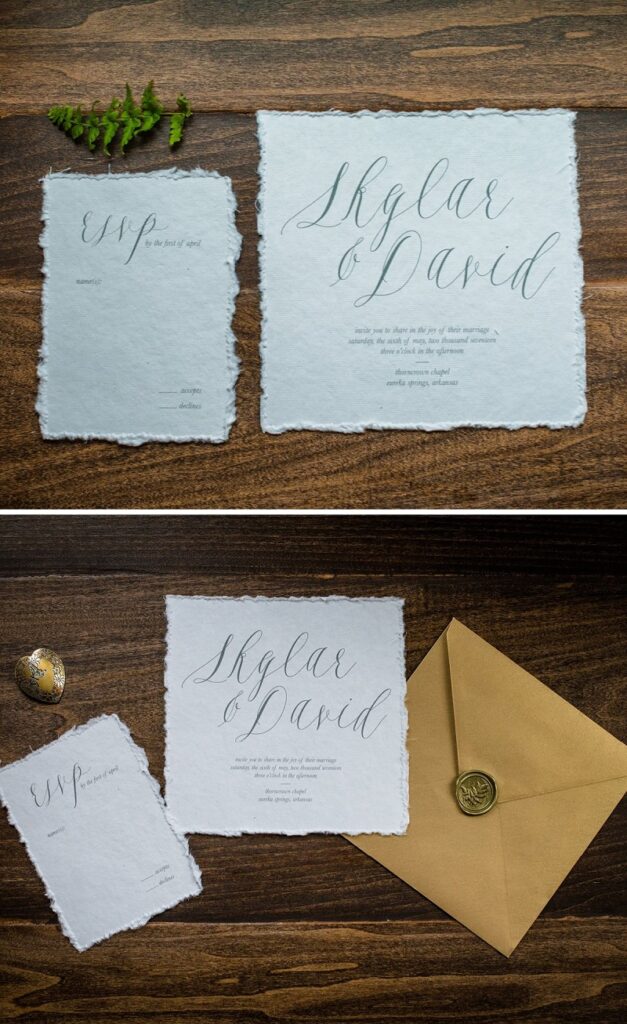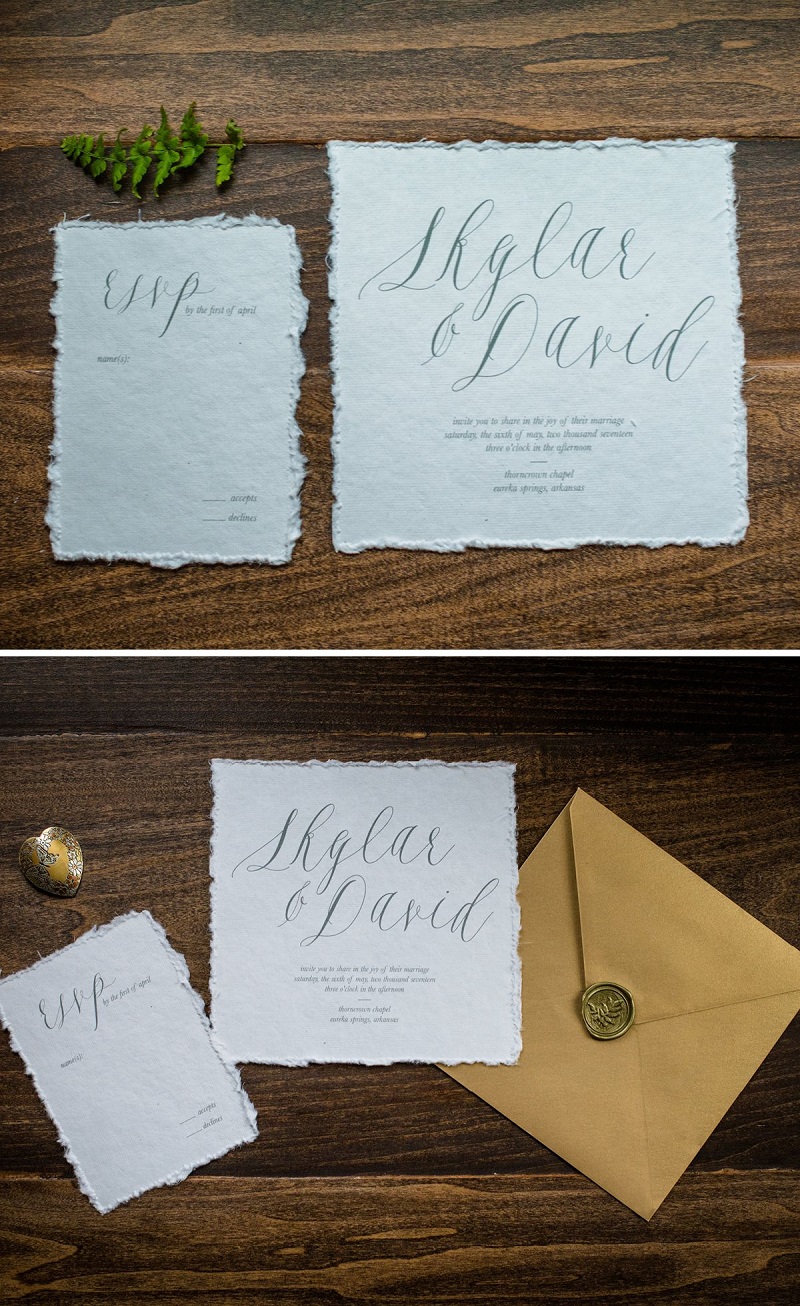 Die-Cut – This terminology basically is used to prepare DYI projects where metal die pressed with sharp edges pressed into various materials to craft custom shape.
Day of Coordinator – This is a person who oversees all the production-related activities at your wedding ceremonies. The DOC aka day of coordinator makes everything runs smoothly and on time. He or she comes in budget.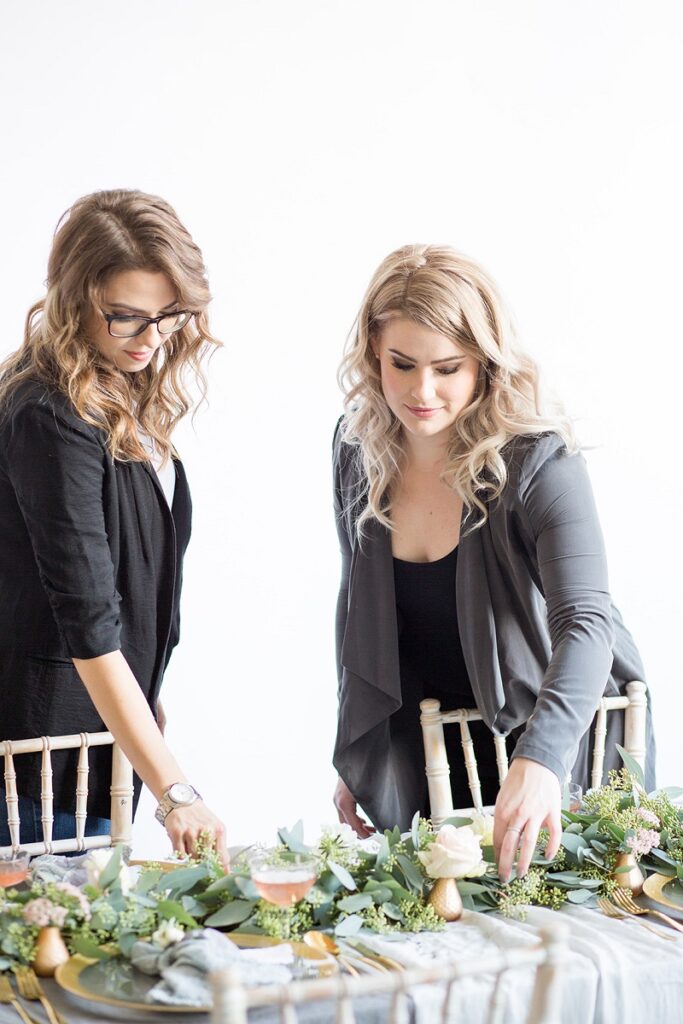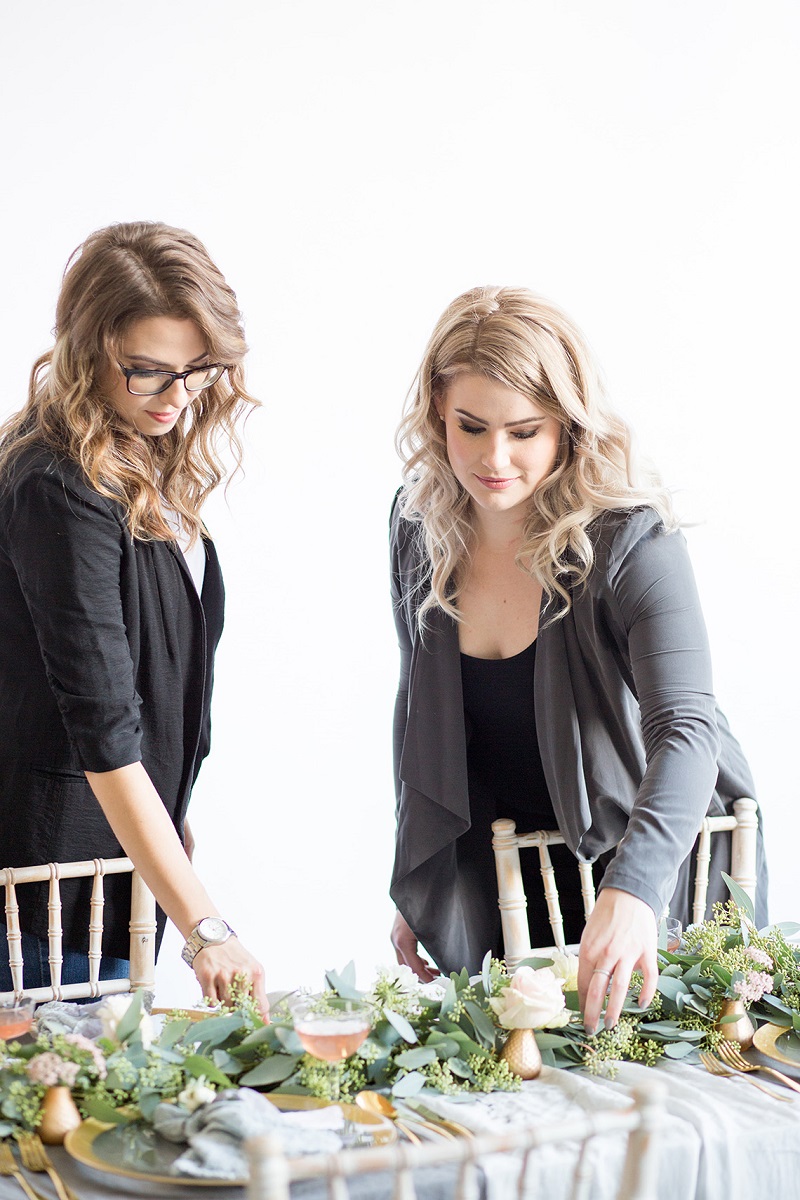 Wedding Lingos with E
Engagement Photos – By engagement photos we mean as the chance to know your photographers well. It is a kind of dress rehearsal that gives you a chance to create momentous photographs that you can use to save the date or wedding website.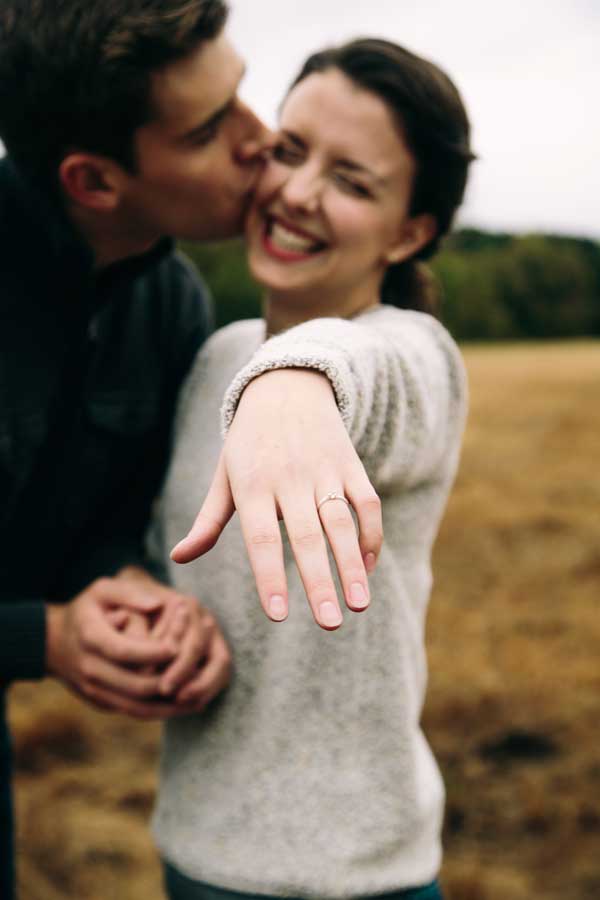 Escort Card – These cards work as a guide to your guest. Escort cards are used to display the name of each guest and their table number. It is presented during the wedding ceremonies' entrance.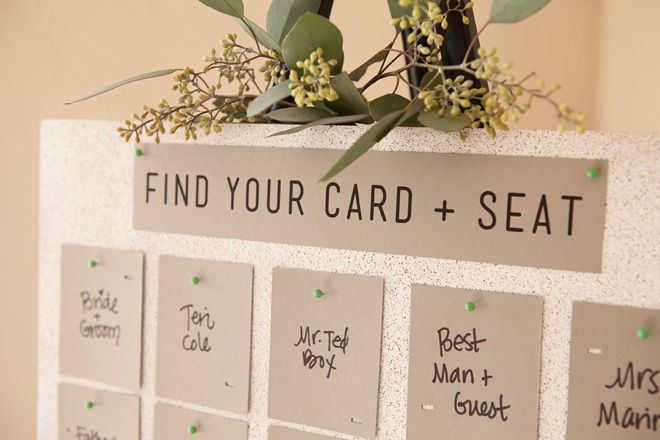 Elopement – This term is given to a kind of wedding idea where the bride and groom tie knot in a very personal function.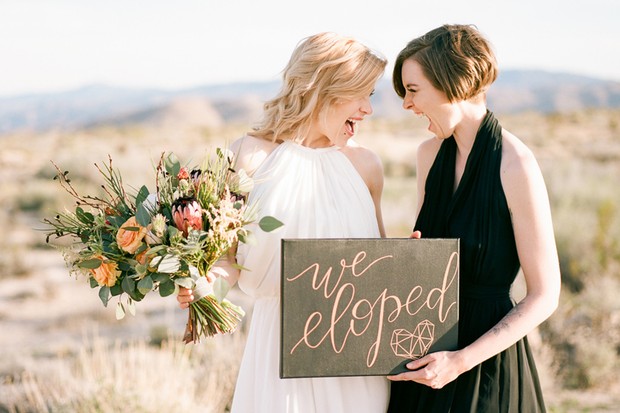 Wedding Lingos with F
First Look – The first look is the moment that you set with your photographer. Your photographer will capture the groom seeing his bride for the first time on the wedding day. The moments of first look generally happens.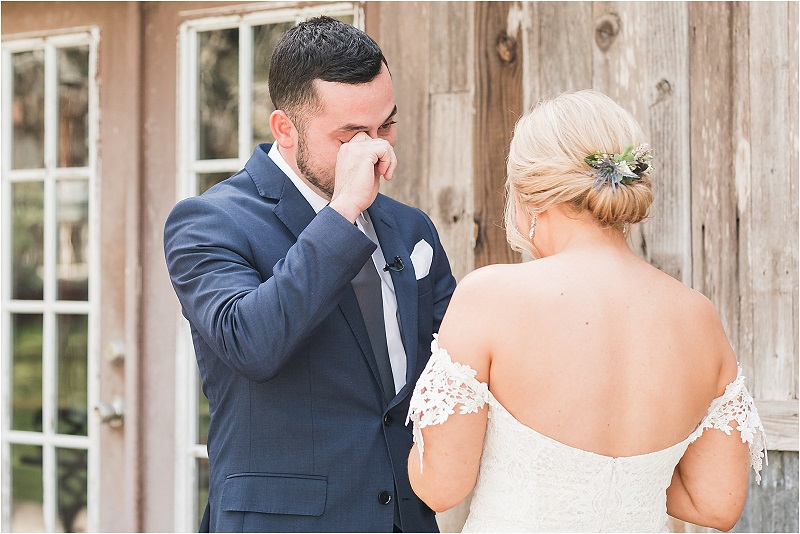 Fondant – The fondant is a pliable and decorative cake. It is generally used to give the cake a smooth finishing.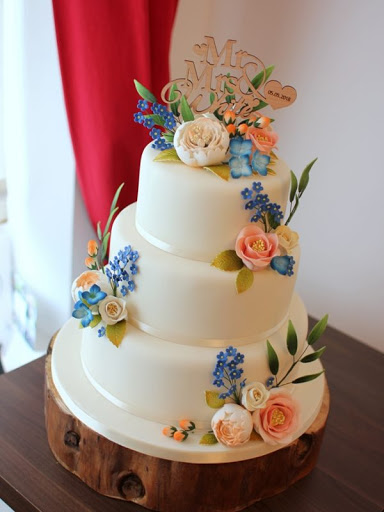 Favor – Favours are take away gifts that you give to your guests as a thank you token for attending your wedding. It can be anything it may be chocolate truffles to taper candles.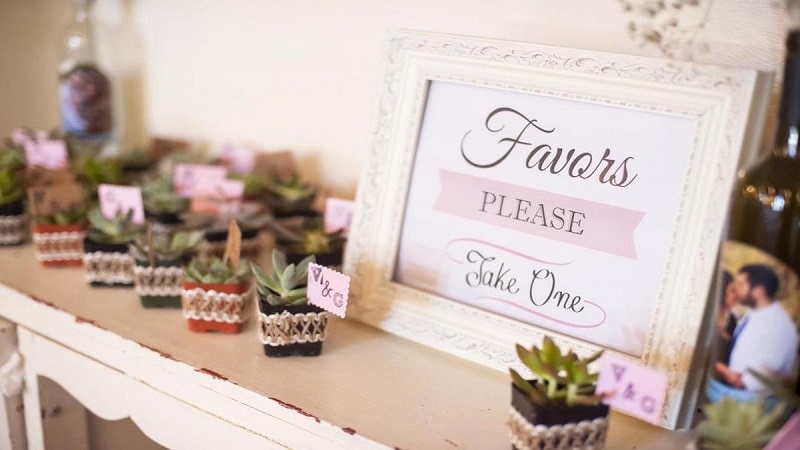 Wedding Lingos with G
Garland – These are generally the strands of greenery which can be used to cover the surface of a wedding. To personalize it you can use it on the reception tables set amidst the taper tables.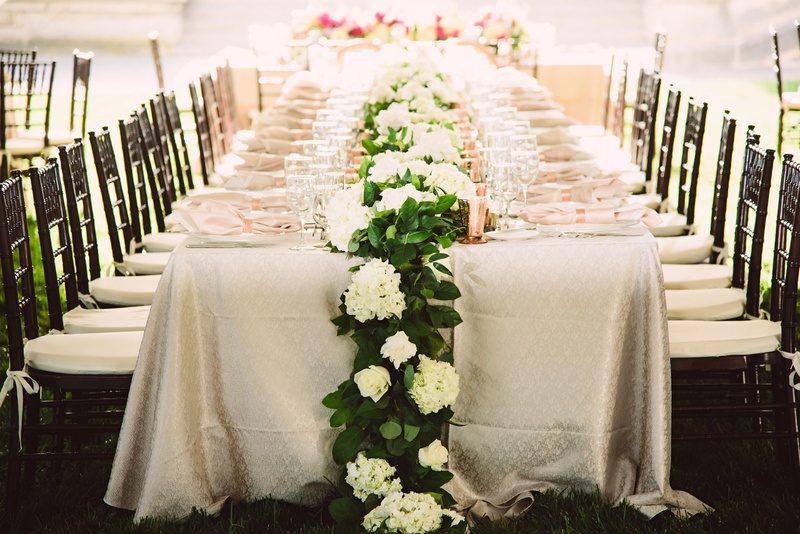 Grand Entrance – It is the moment during wedding ceremonies when bridal members announce the wedding guests as they enter the function.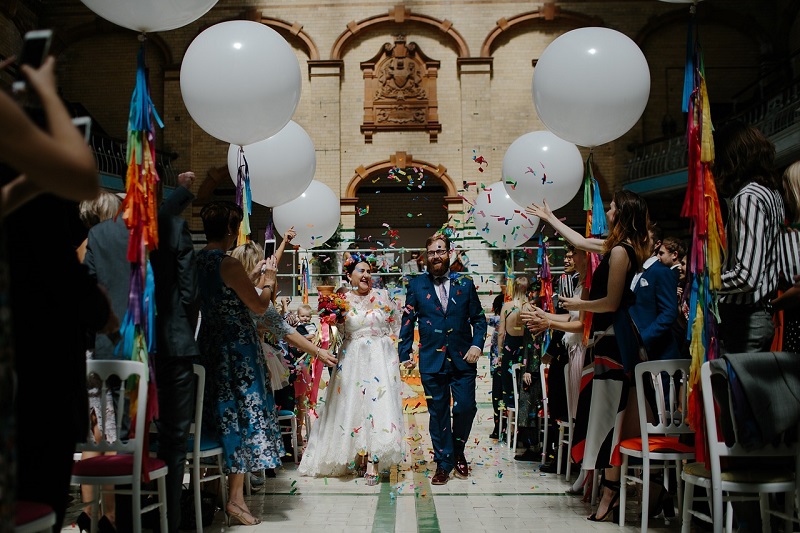 Golden Hour – This terminology is mostly used by wedding photographers. They refer time before sunset as the golden hour. It is the most picturesque time.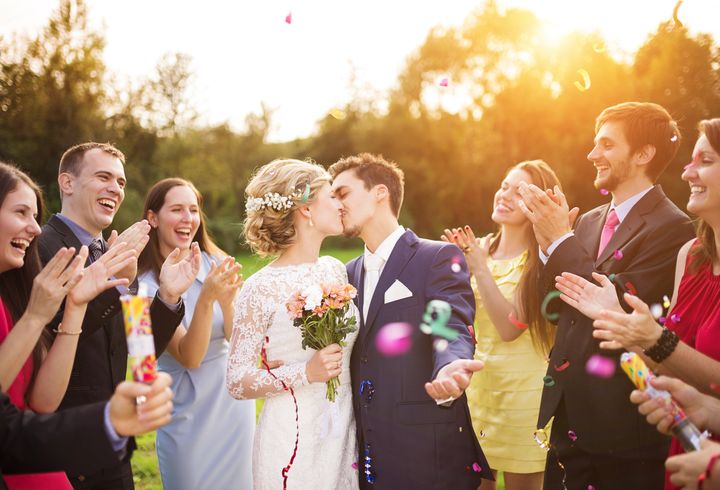 Wedding terminology with G
Head table – The table where the parents of the groom's side and bridal side sit together is called the head table. Let your guest know about this special thing in your designer wedding invitations.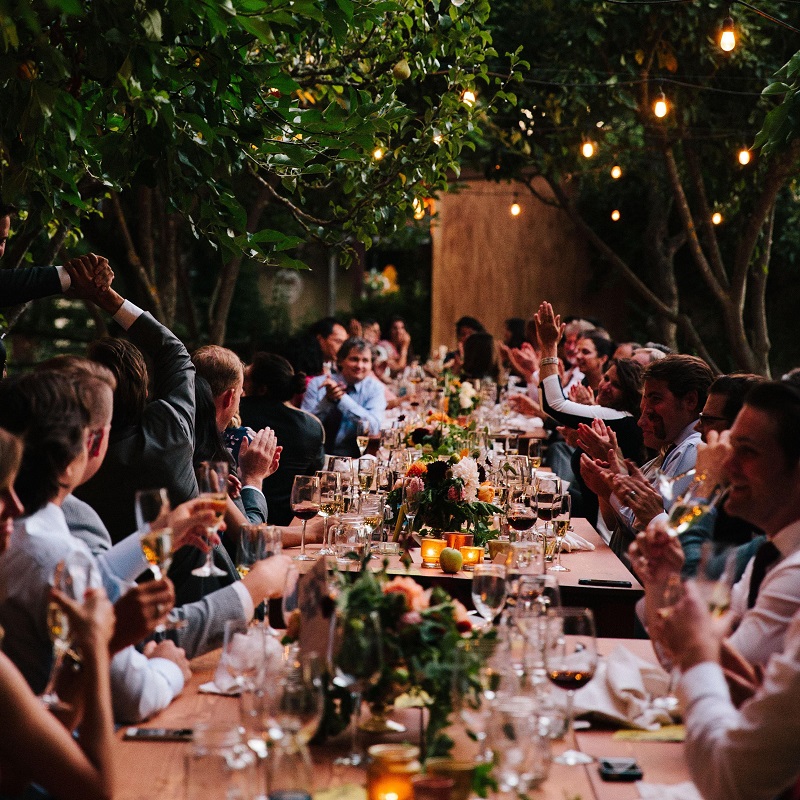 Hard stop – It is basically an hour before time when the contract of the bride and groom with the wedding venue comes to an end. DJs stop playing music, and caterer starts cleaning up the decor.
Wedding terminology with I
In-House Catering – Evident to its name, all the F& B is handled within your venue and not outside.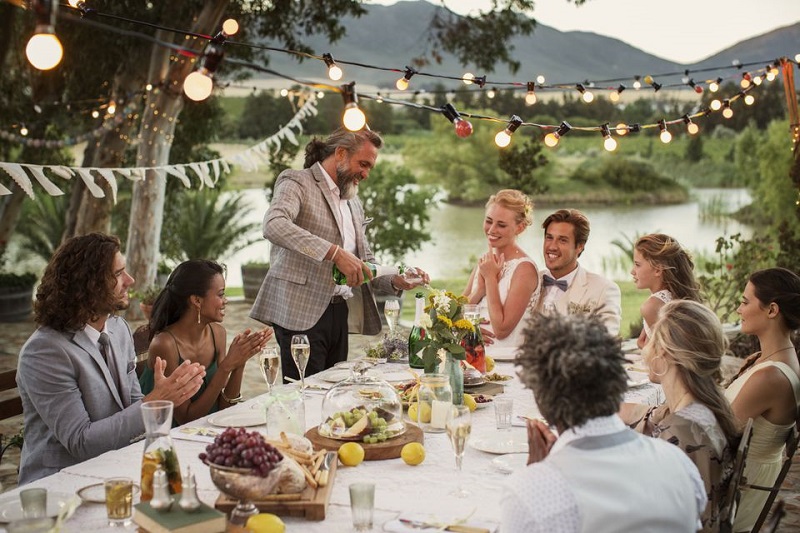 Installation – Gorgeous things that catch your eyes such as floral chandeliers, flower walls or other things are called installation.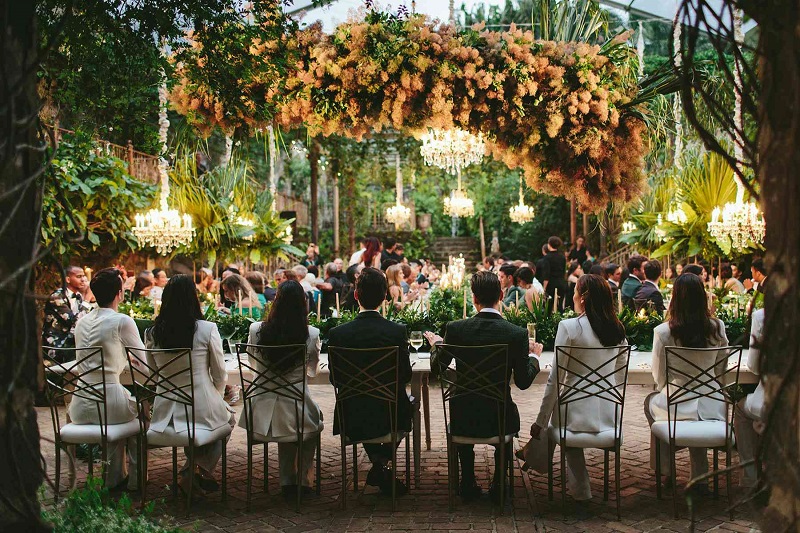 Invitation Suite – It is a part of wedding invitations. It includes all the programs of the wedding such as who, where what and when you're wedding will going to take place.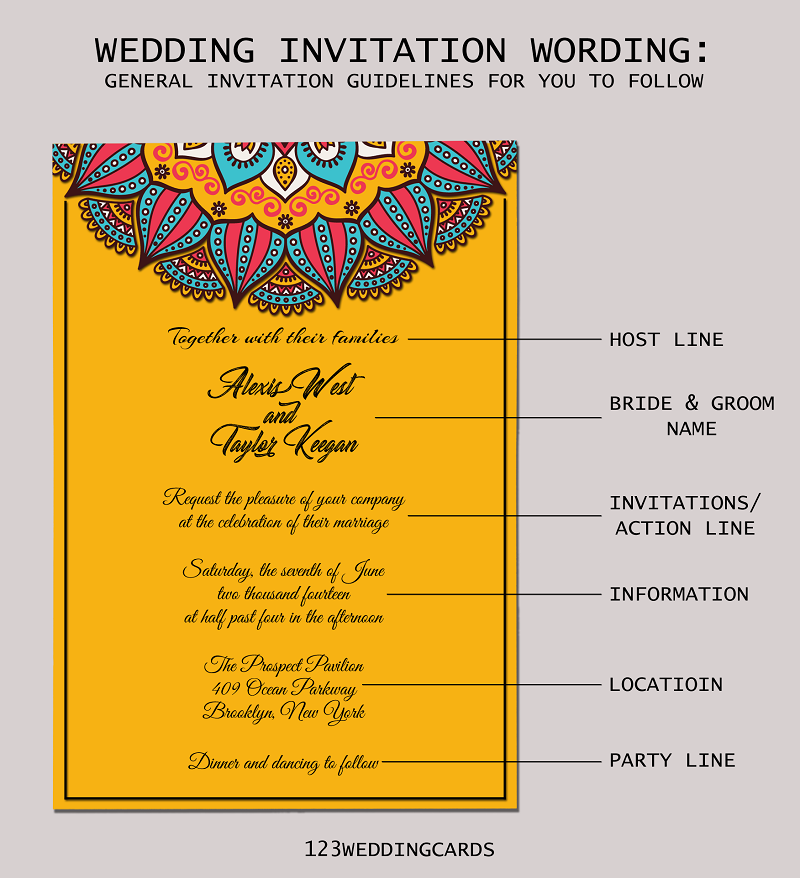 Wedding terminology with M
Mood Board – The mood board is used to show the style, tone, and mood of your wedding by showcasing colors, materials, images, and texts. The mood board will give you the vision of your soon to happen nuptial.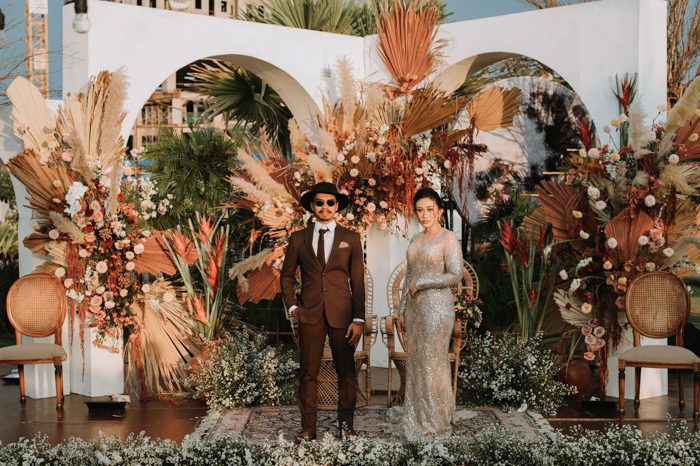 Matron of Honour & Maid of Honour – The maid of honor is the title to that person who stands closest to the bride at the altar. Traditionally it is given to only one person, but as the time changes, the title could be given to two or three people. The matron of honor is the title given to the bride.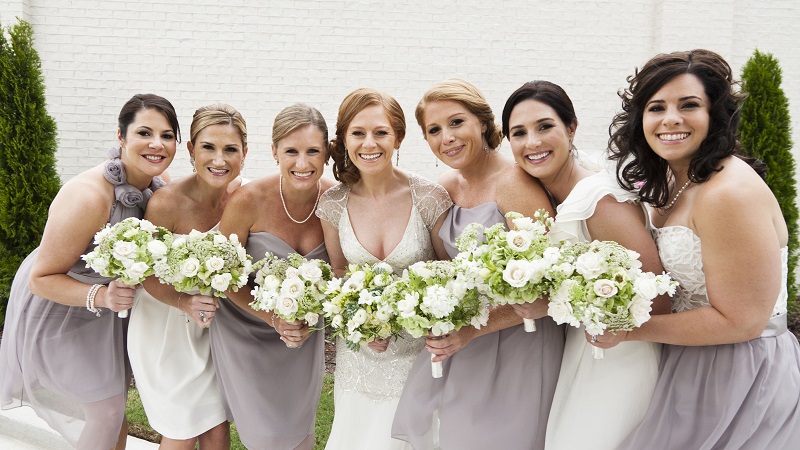 Wedding terminology with N
Naked Cake – This type of cake is lacking with external frosting or fondant. This kind of elegant cakes comes with minimal butter-cream and fresh flowers.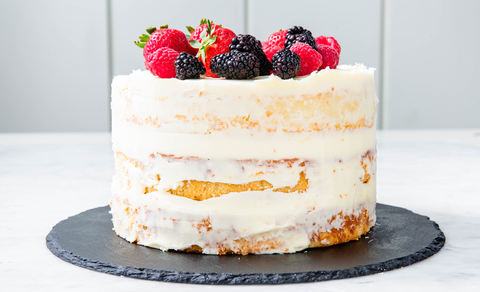 Wedding terminology with P
Personal Flowers – The personal flowers are generally referred to as corsages, bouquets, and boutonnieres of the bridal party.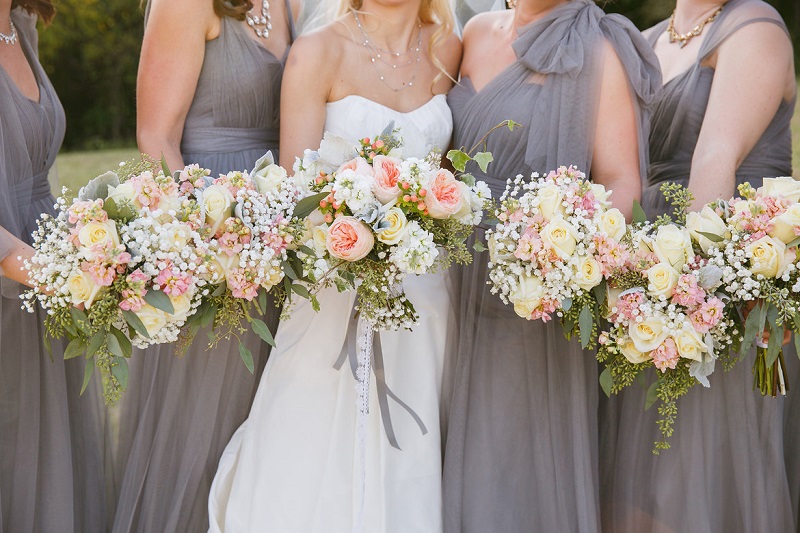 Processional – Processional is the most fun entrance of the bridal party. Basically it is the well-choreographed entrance of the bridal party into the wedding ceremony. You can also mention about this in your wedding invitation.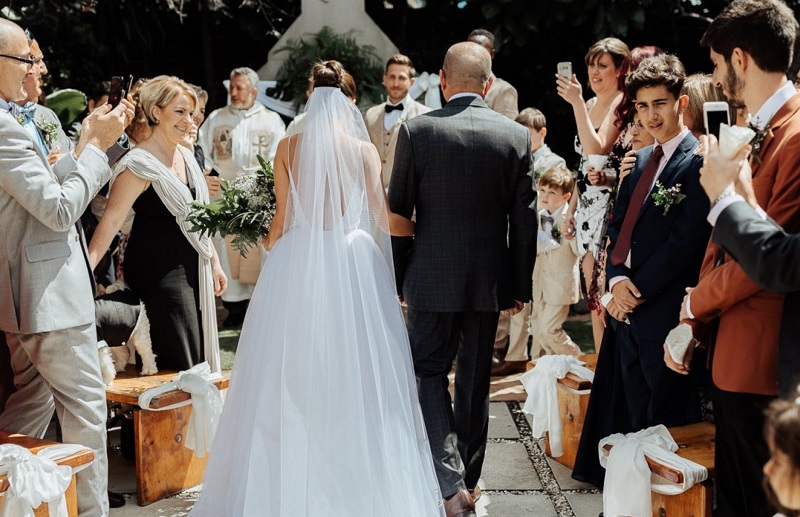 Wedding terminology with R
Run sheet – It is a central document compact with the running of the wedding day from start to end. It has timelines, contact details of suppliers, roles and responsibilities and set-up details.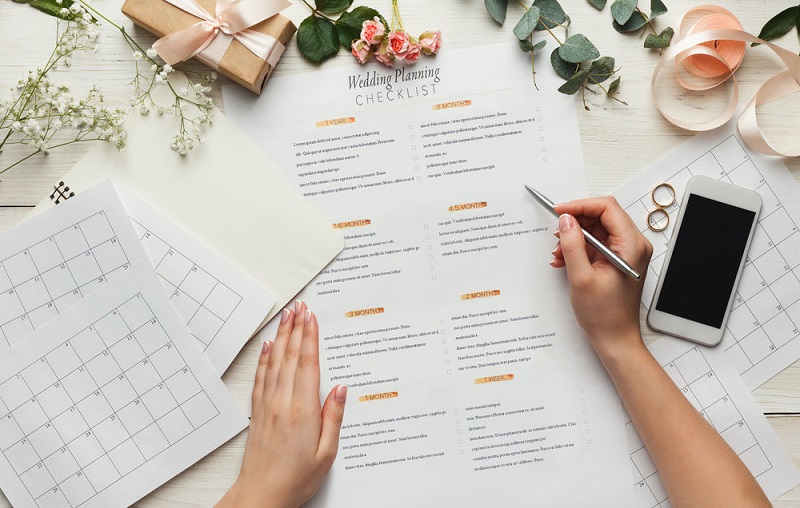 Wedding terminology with W
Watermark – Basically watermark is used in designer invitations, but in this case, it is related to wedding photographers who watermark the images, which means they include their logo somewhere on the images.
I hope you enjoy this terminology provided by 123WeddingCards for your perfect wedding planning!!