The time of honeymoon is one of the most important aspects in the life of every newly-wed couple. This is the time when you put your first step towards your marital life. Being one of the most special trips of your life, the honeymoon tour is most probably the longest trip that you plan.
Honeymoon destination could be any place, be it the golden triangle tour India, or wildlife safari tour in South Africa, each destination requires a specific dress which complements your honeymoon experience.
Just like you need designer invitations, a wide range of designer honeymoon dresses would something you require to enjoy complete wedding experience. In this blog, we will tell you about honeymoon outfits that you can choose according to your honeymoon destination.
The outfits of wedding mentioned below will match with the tone of your honeymoon destination. Let's get started!
Something Classic for Romantic Destinations
After you say "I Do" what's a better way to kick off as newlyweds than spending time at some romantic destination. Look serene yet magnificent taking long walks beside a romantic destination.
Enjoy your endless conversations holding pink champagne draped in a romantic dress. Some of the major wedding honeymoon outfits include moto jackets, convertible neckline cosy fleece tunic active wear tee, and tank & t-shirts to name a few.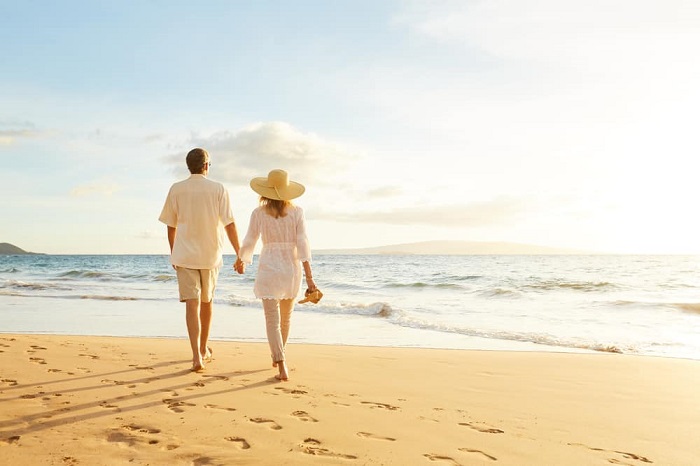 Beach Wear
Are you planning for a beach destination for your honeymoon? If that's the case, then worry not, we are here with some finest beach wearable. But before that, we would like to advise you shop and pack light dress so that it won't spoil your honeymoon mood.
Some of the major beachwear that you should take with you is a lightweight dress with spaghetti straps or minimal sleeves. You can also wear cotton or linen pants in a white or natural tone. Shorts, loose tees, and light cotton sweater can also be included in beachwear.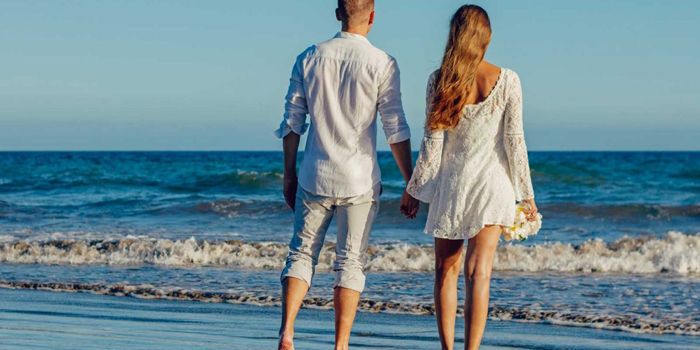 His and Hers Dresses
Since you are a newlywed couple and you would definitely want the world to know how happy you are with that special one. One of the best ways of depicting this excitement is cute and adorable his and her dress. Such pair of dress would bring out the brilliant twosome energy.
Go to the beach or amidst lush greenery wearing the relaxing and funky his and hers messaged tees. It will help you declare your togetherness effectively. You can also wear casual jeans or shorts that paired perfectly with this couple dress.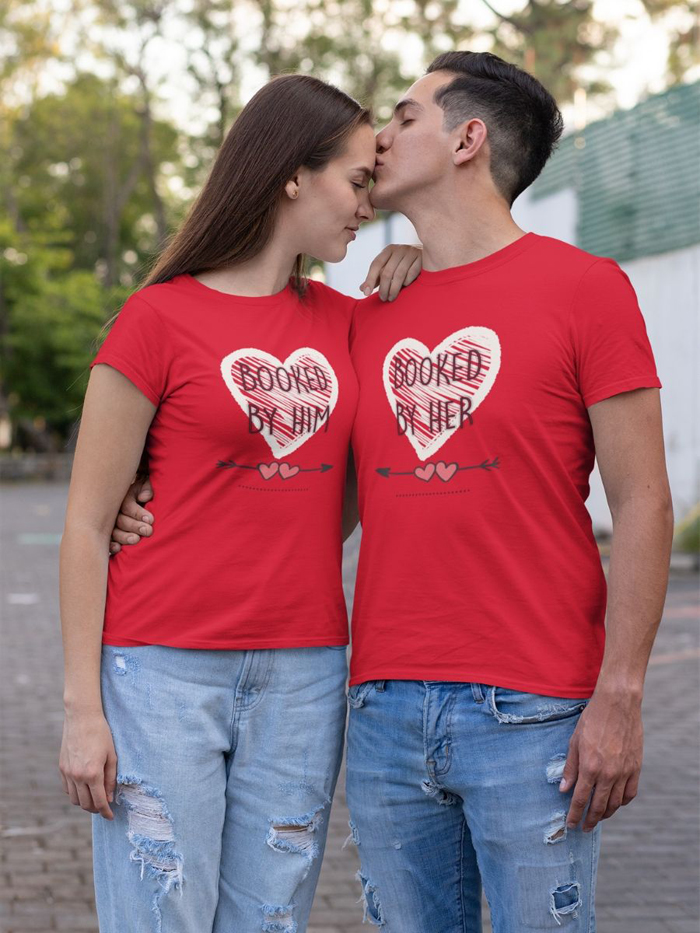 Short Honeymoon Dresses
There are many kinds of outfits which honeymoon couples can purchase and wear, but when it comes to short dresses, it's unbeatable. There is a wide range of short honeymoon dresses which can make your romantic trip filled with unforgettable memories.
The short dress would give you a chic and stylish look when you take a walk around your gorgeous resort. The short-dresses for honeymoon would make you feel hassle-free and comfortable.
You can choose pastel and flowery designs to wear in the day time while deeper hues with the touch of embellishments for evenings.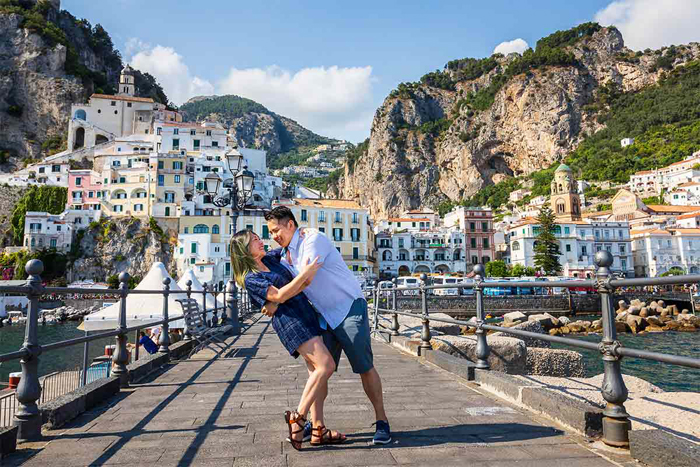 Checkers and Plaid
Are you planning to start your wedding life from Europe tour? There are lots of honeymoon dresses that you could opt for your honeymoon in Europe but there's something special about checkers and plaid. You and your partner can wear special checker and plaid and enjoy your trip with memorable sight-seeing, candle-light dinner, and hiking in nature.
For ladies, chic plaid skirts or chequered shirts paired with smart pants will complement your look with your beau who might be wearing a stylish shirt or scarf. For gentlemen, the preppy plaid shirt would just look adorable and stylish as ever.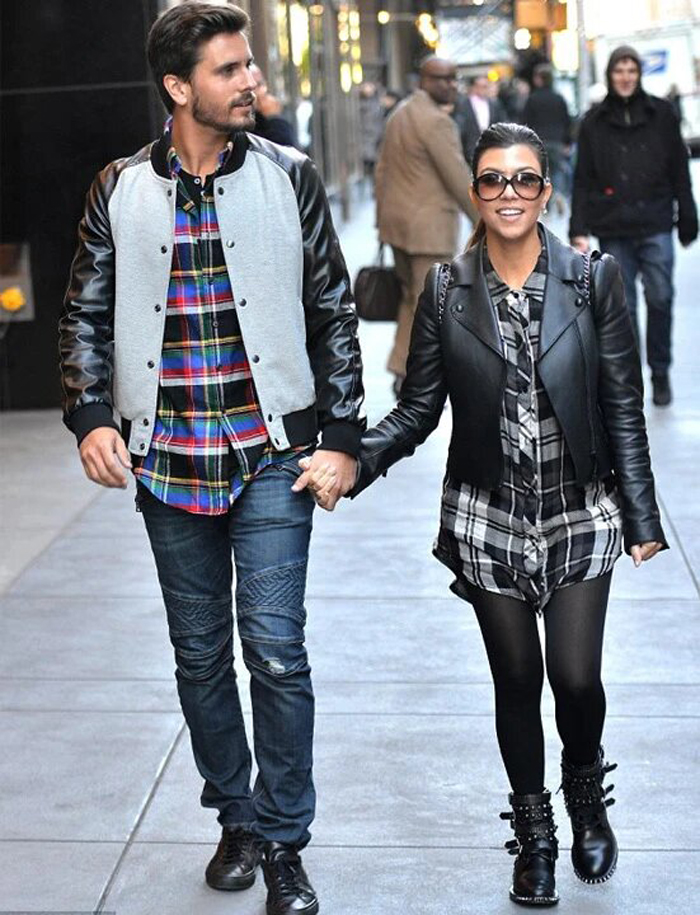 Get a biking spirit
Honeymoon is the time when couples love to explore new things the whole day at their honeymoon destination. To explore new places and making the most out of it would require a suitable honeymoon outfit.
When you carry a proper honeymoon outfit with you, excursion becomes more easy and enjoyable. If you are planning to carry jeans and t-shirts, then you should also go pack shorts, comfortable tops, and above all, a nice and suitable pair of shoes.
Along with it, you should also include caps, hats, scarves, sunglasses, belts, backpacks, etc. in your accessories list. There's one suggestion for you, do carry only exploring gear, in which you feel comfortable.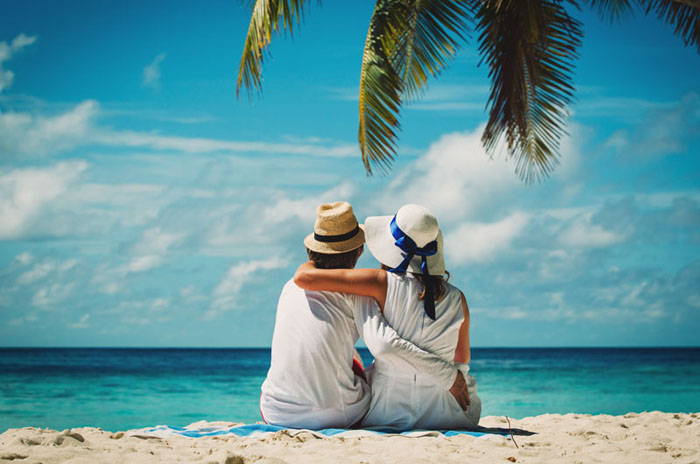 Gears to Wear on Honeymoon Night Doting
When on honeymoon, never miss attention from night gear. We understanding that you would like to look the best in during your special honeymoon moments. But, if you are confused about what to wear on honeymoon night activities, worry not, we are here to solve your dilemmas.
Here are some suggestions for you gorgeous.
Delicate White Laced Whimsy
Trust us, white laced whimsy is a true friend of all the ladies. If you are about to start looking for honeymoon outfits, then you should first include this in your list. Don delicate lacy lingerie with it and grab the undivided attention of your husband.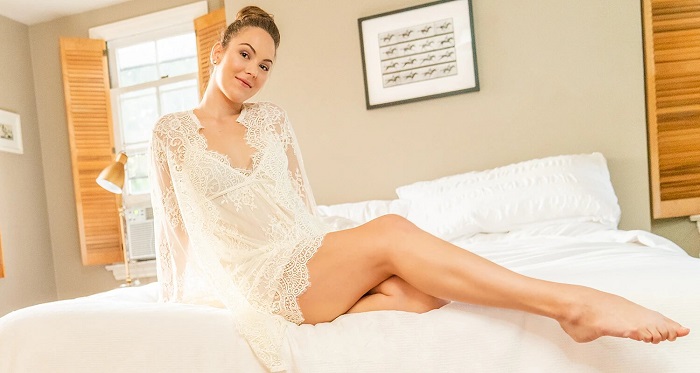 Slinky lush floral prints
This kind of night dress brings to you cheerfulness and comfort while you would be strolling around your relaxing honeymoon stay.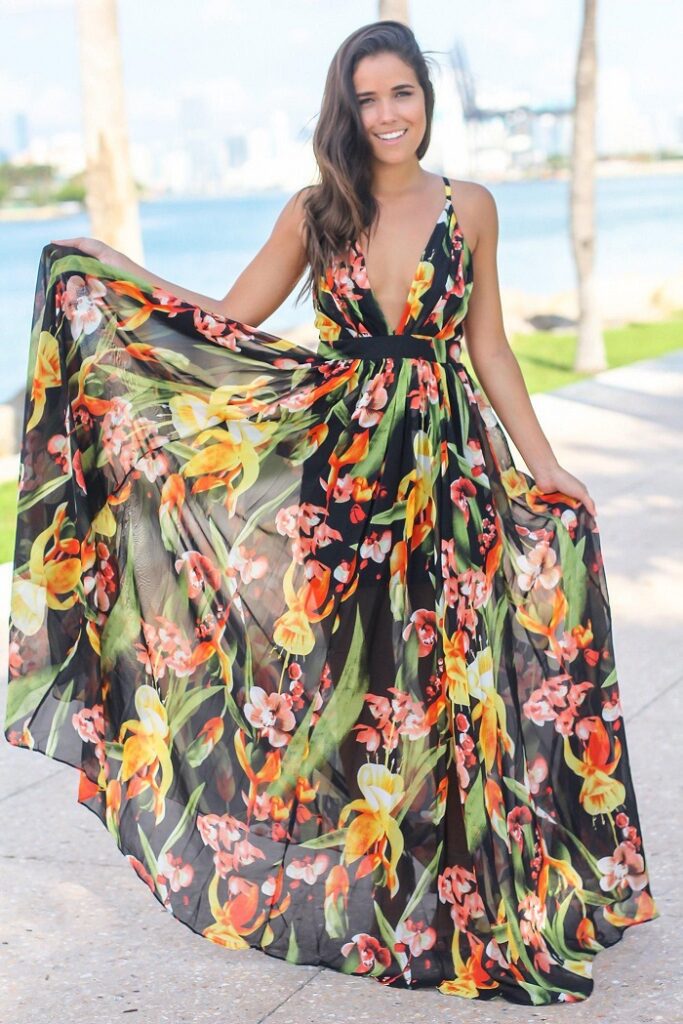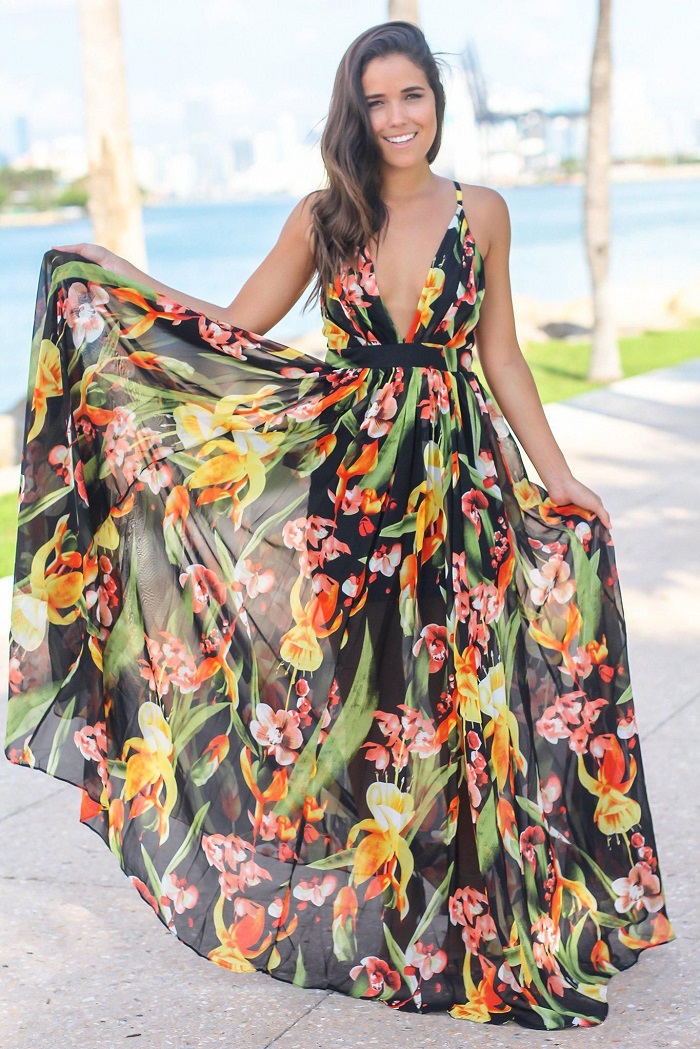 Types of Outfits to Wear On Every Type of Honeymoon
Honeymoon Outfits for India
Just like designer invitations are necessary for a wedding in the same way, lightweight fabrics are must for honeymoon dresses for India.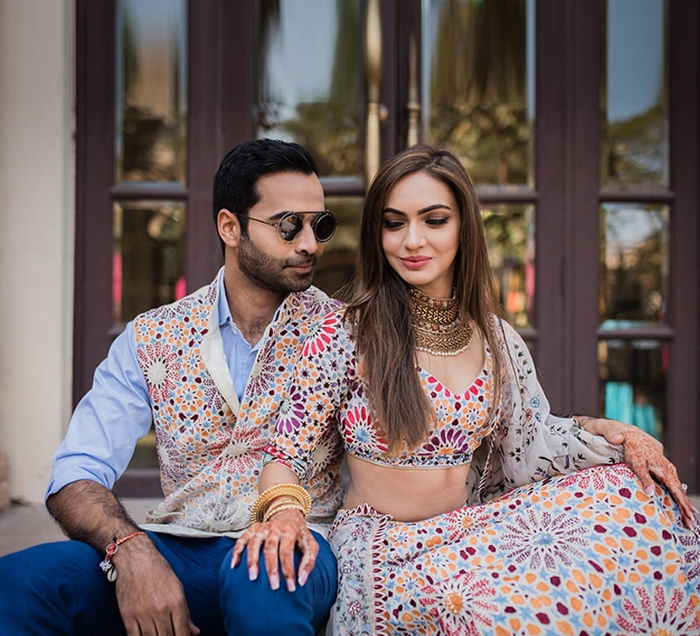 Honeymoon Outfits for Tropical Places

Adorn with super colourful and lush patterns & splashy hues that are perfect for a tropical honeymoon destination. Some of the honeymoon dresses for tropical destinations are, mango printed bow dress, Floral ruffle wrap dress, floral off the shoulder dress.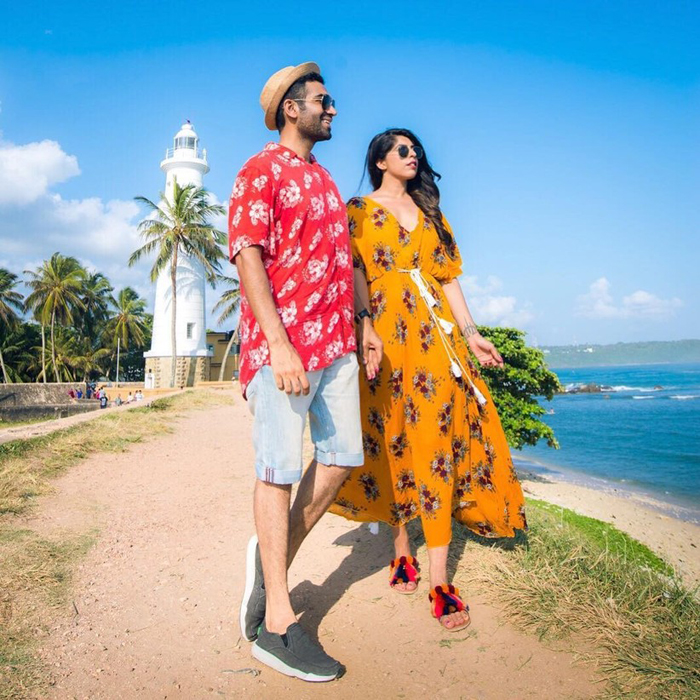 Honeymoon Outfits for Africa
Are you ready to ride on Africa Jungle Safari, you should also try wearing something matching with animal motifs and many more. Here are a few suggestions for you all: Hepburn mini dress, Linen double-breasted mini dress, jungle print dress, and many more.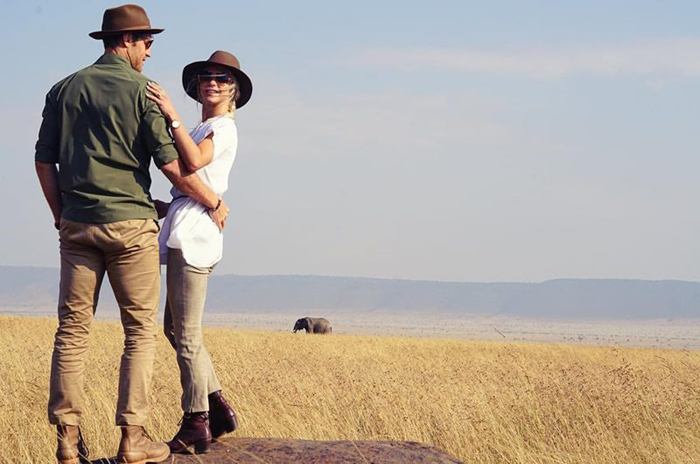 Honeymoon Outfits for South America
Teaming with superlative, this gorgeous continent has everything for honeymoon goers that make their honeymoon memorable. Pack bright colours, ruffled silhouettes, and zesty patterns for your honeymoon trip to South America. Here are some suggestions for you: Amelia Postmodern Dress, Cotton midi dress, Contas Alos Dress, Isotoma Dress, and Sole dress with button-up side details to name a few.