Choice of your unique wedding theme is not only hard task but the toughest job for couples. Having lots of traditional ideas in your mind, pick a unique wedding theme can make you stressful but, in the real world there are no limits of great ideas. In the digital marketing world, new ideas, new inspirations have never ended because wedding related inspiration is self-regulating day by day. Hey, girl – You are the bride-to-be and searching some unique and out of the box ideas for your wedding, we'll stumble across some amazing wedding theme ideas + inspirations that are still untold. After this blog, surely you will say, "Yes that is the end of my search". Here, we share those wedding themes which are not only unique but also most popular among couples because of its simplicity.
1. Halloween Wedding Ideas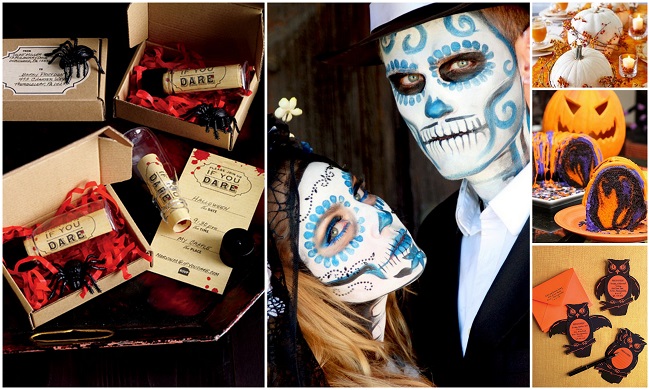 Yes, last day of this week was Halloween so here talk of Halloween theme is must. Many Hollywood couples like Jamie Chung and Bryan Green berg tied the knot at this Halloween with Halloween wedding theme. This wedding theme is unique with Darker and spookier ceremony ideas. You are opting this theme for the ghoulish and scary wedding theme and want to create the exciting and horrifying feel for your guest then, start with the vintage wedding invitations that can be day-of-the-dead invitations or coffin inspired wedding invitations.
•   Choose Halloween wedding costumes for guests.
•   This "Halloween Wedding" pumpkin goes above and beyond a typical jack-o-lantern.
•   The purple color is dramatic colors so use purple scary bloody candlesticks for Halloween dinner party.
•   Decorate the mantel using moss, faux birds, white pumpkins.
2. Cowgirl Style Wedding Theme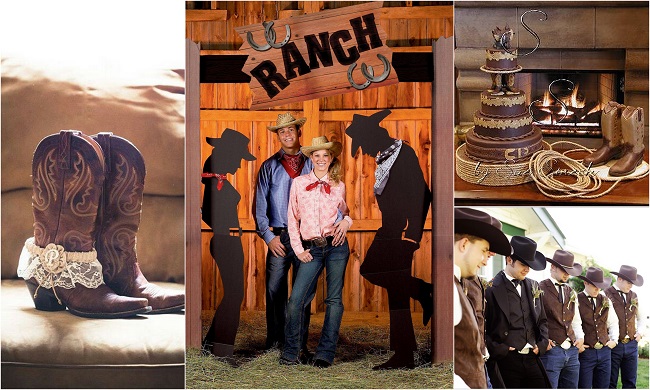 The bride should wear a veil, or she might wear a cowgirl hat if she is in her reception. This country wedding theme might complete with rustic wedding invitations. So cowgirl (bride) chooses your Unique Country Wedding Invitations. Use of laces and grill will give your wedding bridal wedding dress a complete Cowgirl look.
3. Game Of Thrones Wedding Theme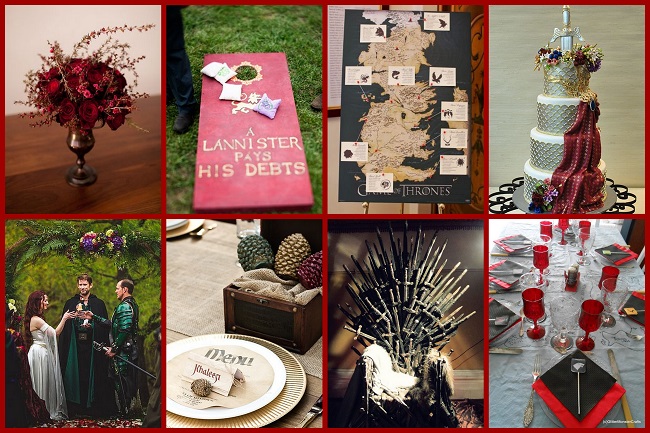 Choose your wedding theme venue as the game of thrones scenes. Many of parts of this season are filmed in Scotland and Netherlands so that destination wedding gave you're a complete game of thrones wedding theme. Barns, forest, and gorgeous ceremony setup are reminiscent of the Great Hall gave you a game of thrones wedding theme. Vintage wedding invitations with Lion in the Sun design custom invitation suite for GOT themed wedding guests.
4. Angry Bird Inspired Wedding Theme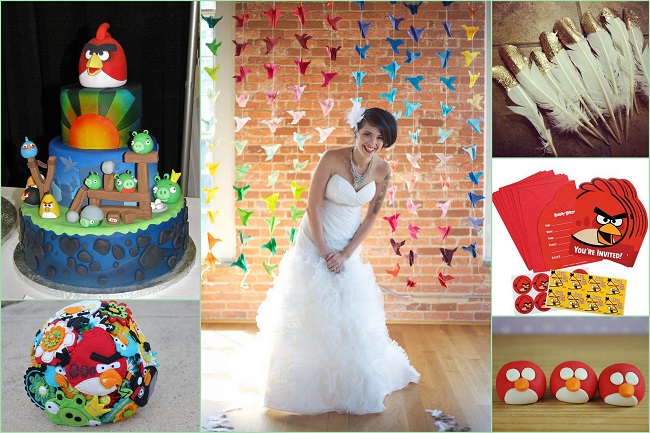 Wedding with angry bird inspired theme is might not an obvious wedding theme. But angry bird game theme would make your wedding shoot viral on social media because of its uniqueness. Since last FALL SEASON, this wedding idea goes viral. Decorate wedding hall with a backdrop of hombre arranged origami birds with feathers and floral arranged in blue mason jars. Bouquets and boutonnieres had a very organic feel, with feathers, vivid pops of color, and wedding cake idea might be as a bird's nest.
5. Thanksgiving-Inspired Wedding Theme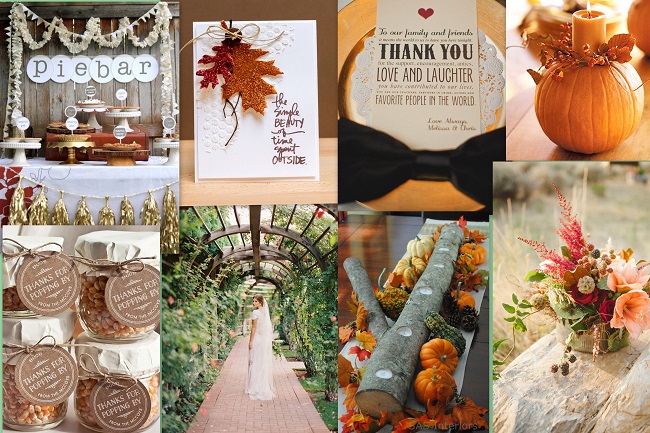 Thanksgiving day is next month and bringing lots of festive holidays with wedding season.
•   Share your family recipe with your guests
•   Let enjoy donation for you and your guest also.
•   Use lots of pie at your thanksgiving day
•   Thoughtful note of thanks for all your guests
•   Use Printable thank you cards
•   Thanksgiving wedding ideas and inspirations
6. Under The Sea Wedding Theme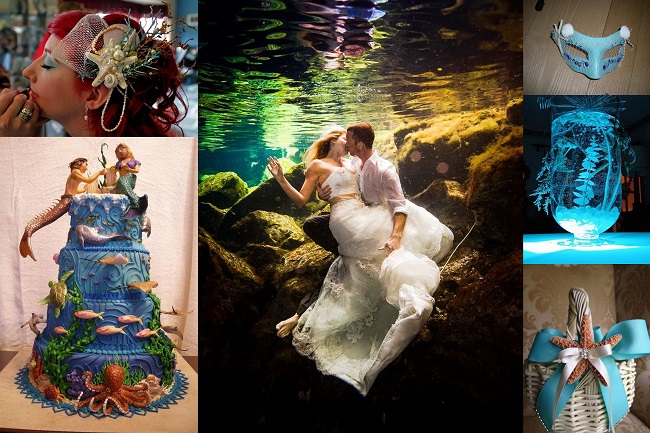 Want a unique wedding theme then what about under the sea theme wedding ideas!! To make it executive let's start with table decor; fish pot or aquarium would be a perfect decoration wedding accessories. Incorporate the flavor of sea elements in your wedding invitations.
Save
Save
Save