From dark to super scary, Halloween theme is the greatest wedding theme when it comes to having an October wedding. The idea may sound good to anyone but incorporating gothic elements in the wedding often goes wrong. The problem with most of the Halloween wedding ideas is that they look unrealistic and childlike if they are not executed well. However, you can have a badass Halloween wedding with our spooky ideas.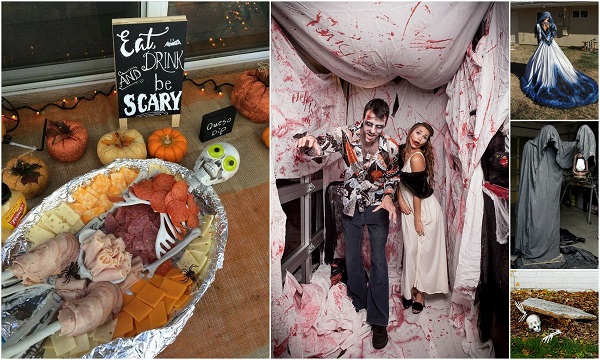 Let the centerpiece take a Halloween turn. Place a jeweled skull centerpiece on each of your reception table and everyone is gonna love it.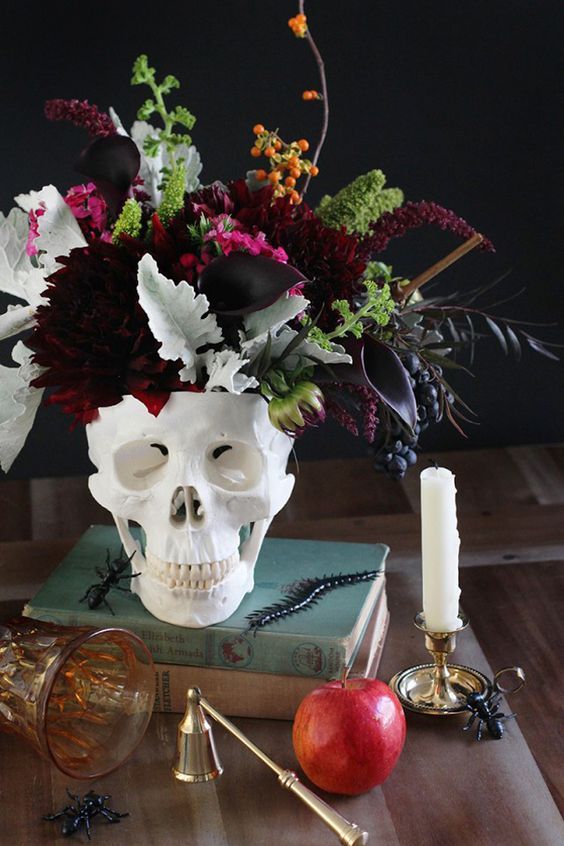 Gone are the days when white wedding gowns were essential so, for a Halloween wedding say your wedding vows in black or gray wedding gown.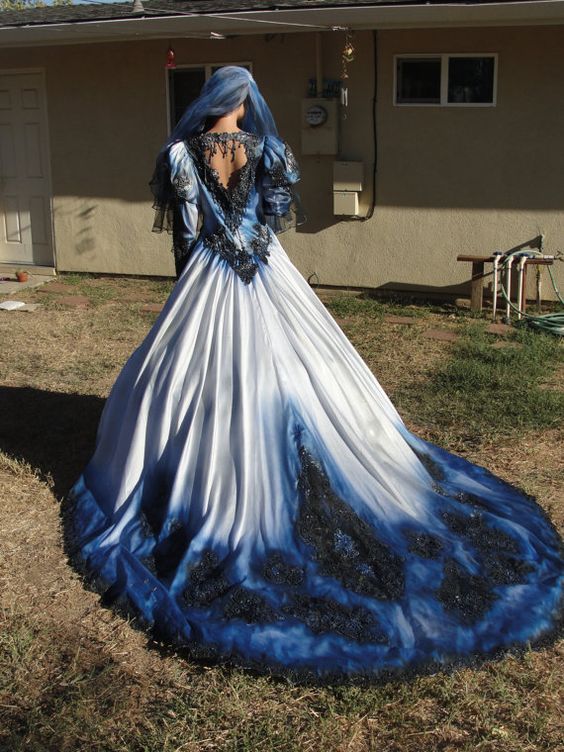 One the most brilliant Halloween wedding ideas 2017 are to have the ring box shaped like a coffin. Let your ring bearer carry this coffin for your wedding ceremony.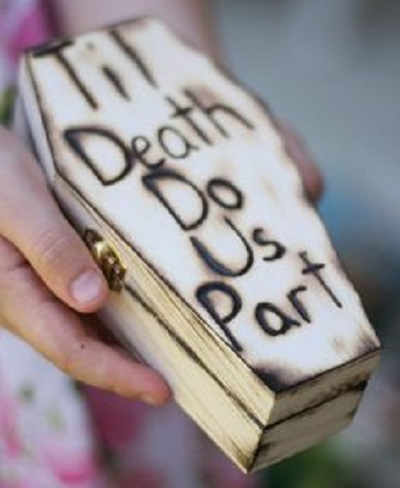 Make your photo-booth spooky and place various frightening Halloween inspired props there. Ask your wedding guests to pose at this scary photo-booth.
You can make your place setting equally sinisterly by using spider napkin ring to top each plate.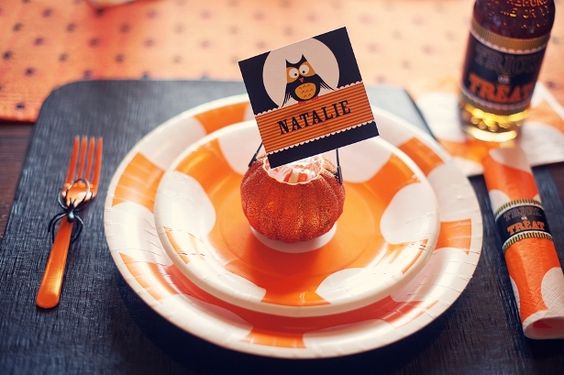 Candles give a badass Halloween wedding more uncanny look so, either place candles strategically throughout your reception venue or you can exchange your wedding vows by candlelight.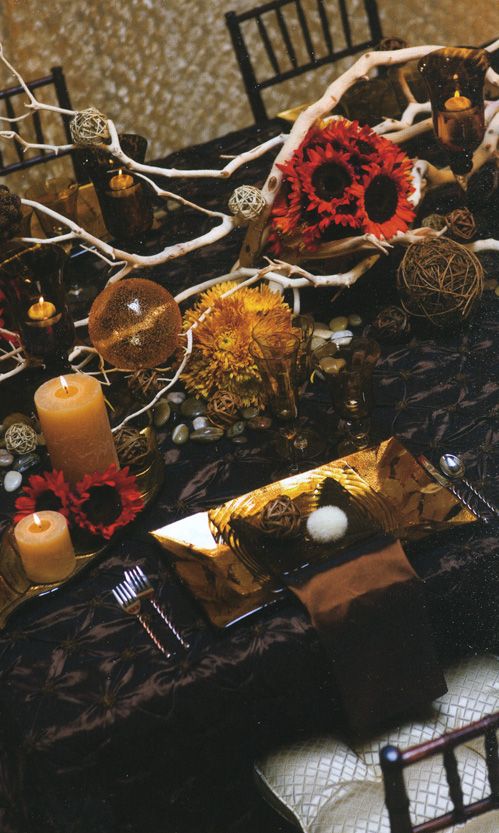 Having a dress code for a Halloween wedding is always a good idea but the latest and most happening Halloween wedding ideas 2017 are to provide masks to your guests for that Halloween feel.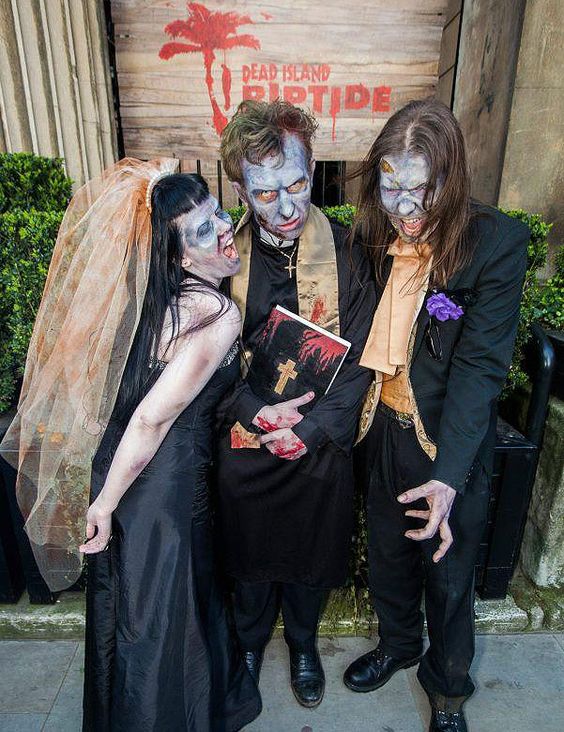 Black is the official color of Halloween. At least, we feel so. How about having all black dessert bars for your wedding. You can also send black color wedding invitations for your invitees.
Take weirdly shaped leaves and paint them black and create a perfect backdrop for your wedding altar by stringing leaves and hanging them from the ceiling.
A dramatic and elegant fall bridal bouquet is a great option for Halloween wedding. You can place a secret skull in it for more Halloween touch.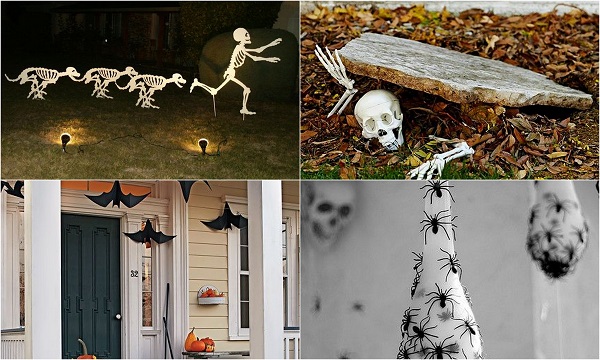 An incredibly creepy save the date cards are the best Halloween wedding ideas this year and you can try it too.
A wedding cake could make all the difference and you can ask your baker to make a masterpiece for your Halloween themed wedding.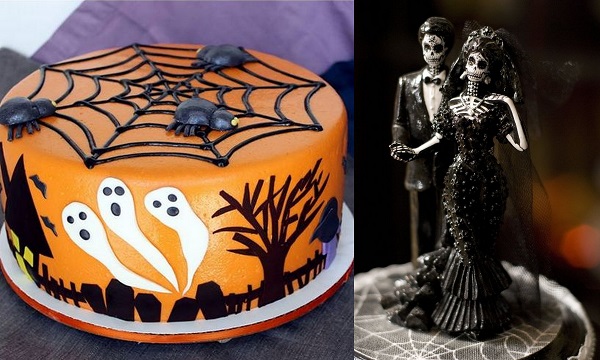 This seems really creepy but, you can serve your guests cupcakes shaped in the form of skeleton. Moreover, your snacks can be shaped or colored in Halloween theme.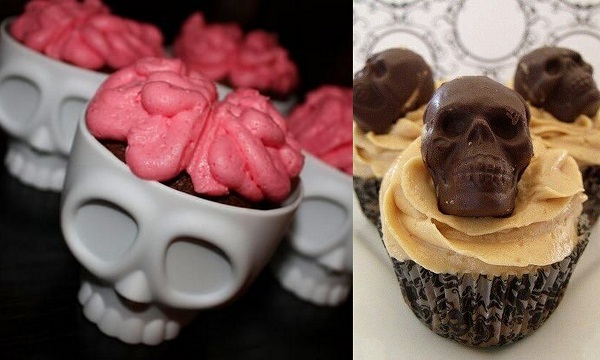 Add the black ascent in your signature cocktail and serve it in cute little bottles as potion to make it look creepy.
Your flower girl needs to wear black sequined dress for that spinster feel.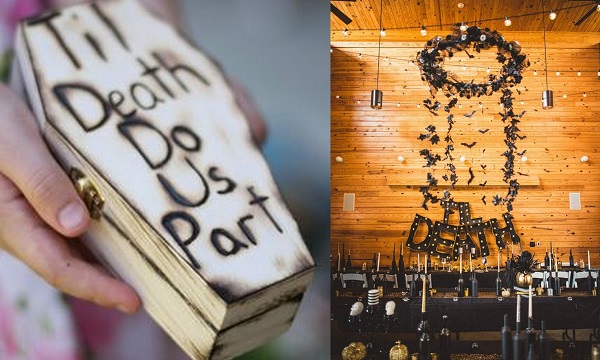 Your car should have a signage stating 'til death do us part' in place of just married for the badass Halloween wedding.