Hello folks, We're so excited that winter is way around and you are ready to get wed soon so we are ready to welcome your guest with our trendy and designer wedding invitations. We think it is most romantic time to get wet, which filled with hot drinks, warm evenings, festive decoration and tasty delights.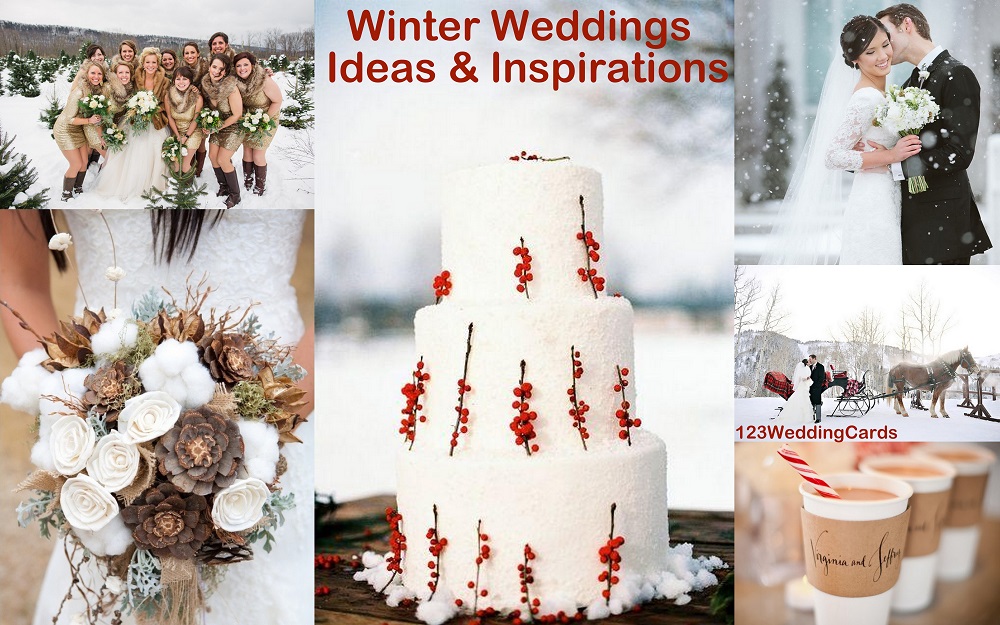 So, get in the mood for this year 2016 for winter weddings with some ideas to inspire your own seasonal gathering.
1. Whole-hearted Wedding Dress:
Winter wedding ceremonies are the perfect occasion to add deep shades and rich touches to your wedding day style. We suggest you wear a wedding dress which perfects according to your body type.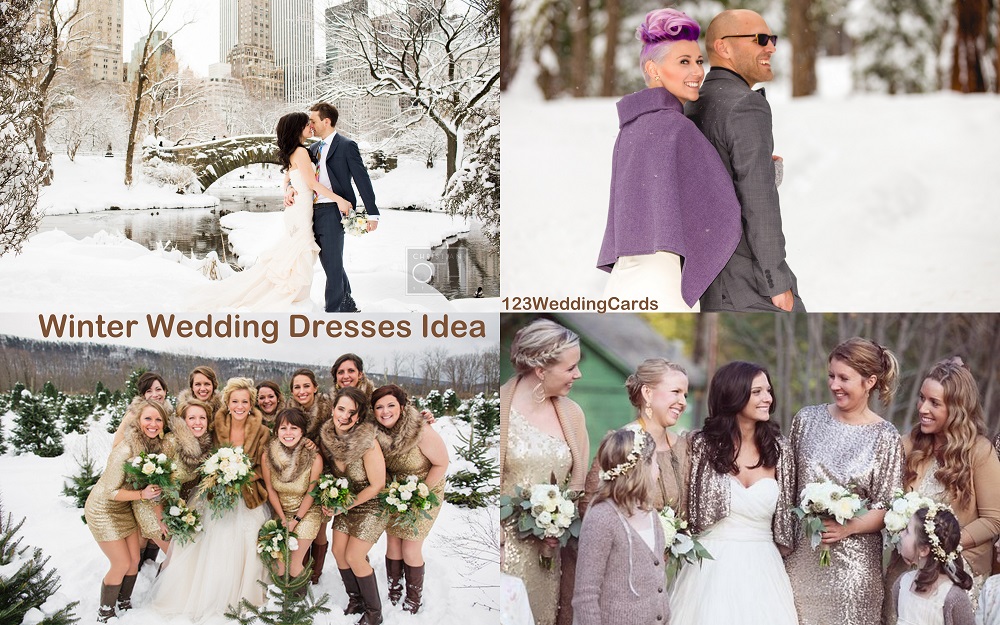 2. Drops of Winter in Your Decoration:
You can improve the wintry impression of your wedding ceremony with appealing woodland details through your wedding decoration. We can also choose your wedding as a full rustic theme wedding. You can develop, a cosy atmosphere at your wedding party with low lighting, lots of tallow candles and a trace of sparkle.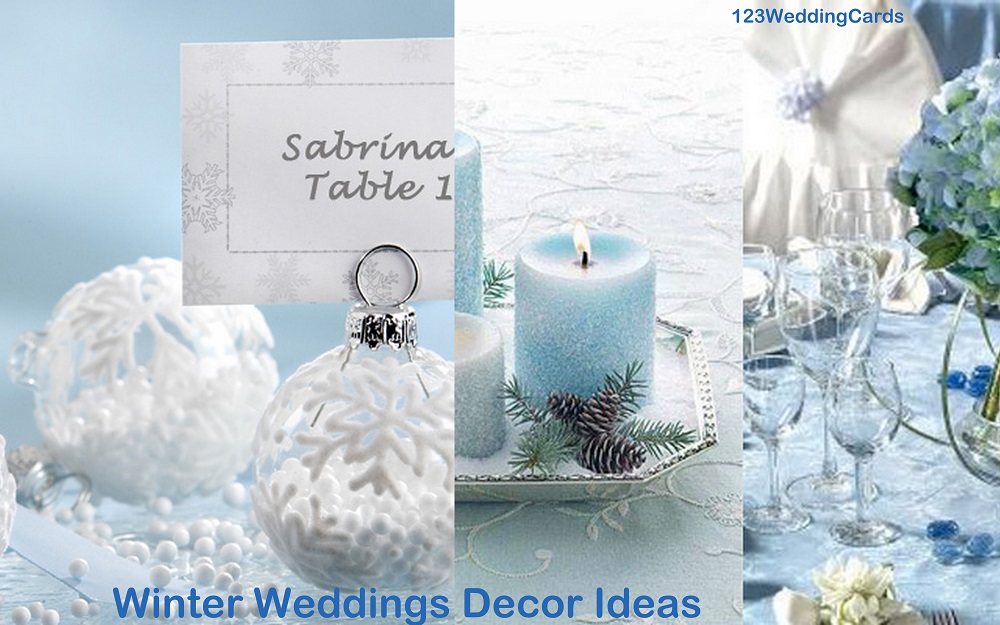 3. Cold Snap:
You have to chat with your photographer for gorgeous photographs for a chilly winter wedding. Don't forget to have a woolly blanket in your hand for a true feeling of a winter season wedding.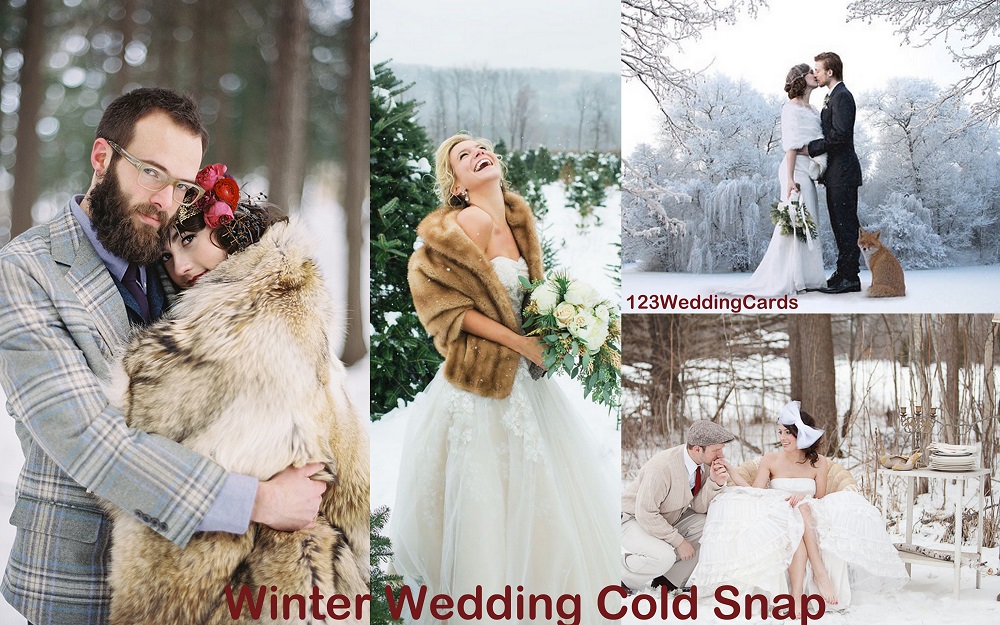 4. Winter Theme Wedding Stationery:
Wedding invitations are always a good way to impress your invitees and you can set a tone also in your big-day. So carry your winter theme across your wedding stationery.
5. Winter Time Hot drinks:
The best thing in a winter wedding is hot drinks, So treat your wedding guests to a personalized mug as a wedding favor so they can remember your wedding day every time.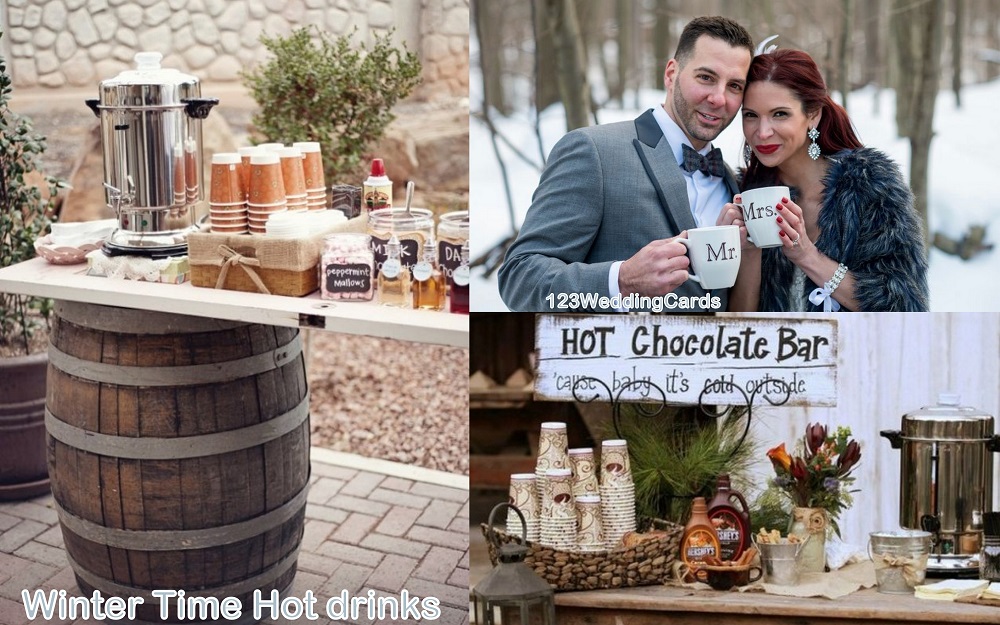 6. Winter Theme Wedding Bouquet:
You can choose a cotton ball bouquet for your winter wedding because the look of natural cotton is so gorgeous. You can use it for wreaths and centerpieces also.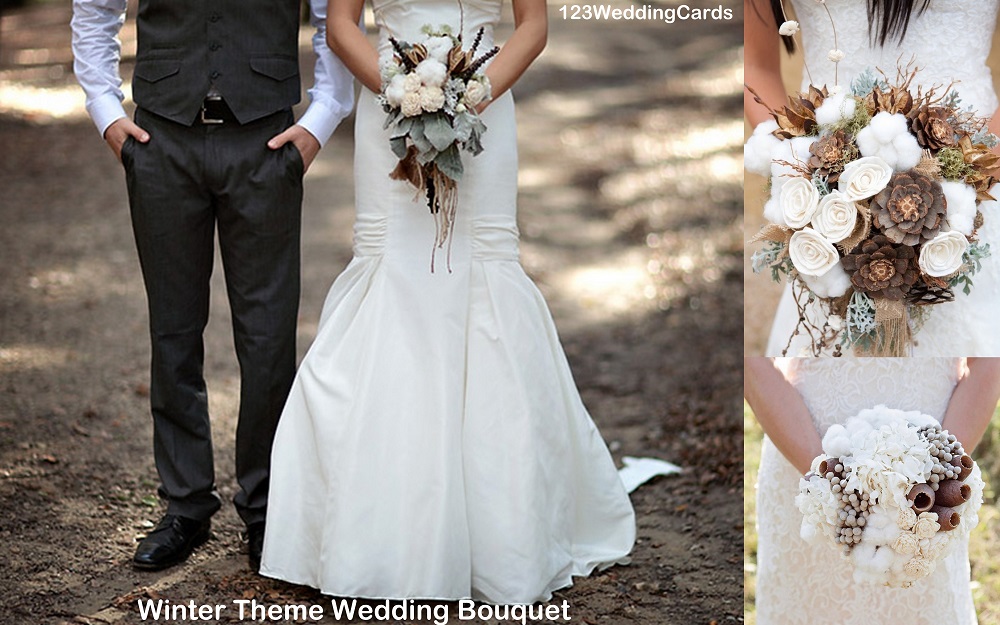 7. Pine Cone Place Setting:
If you want to add a classical winter adornment in your winter wedding, then you can add frosty pine cones for place setting which add a seasonal touch in your big-day.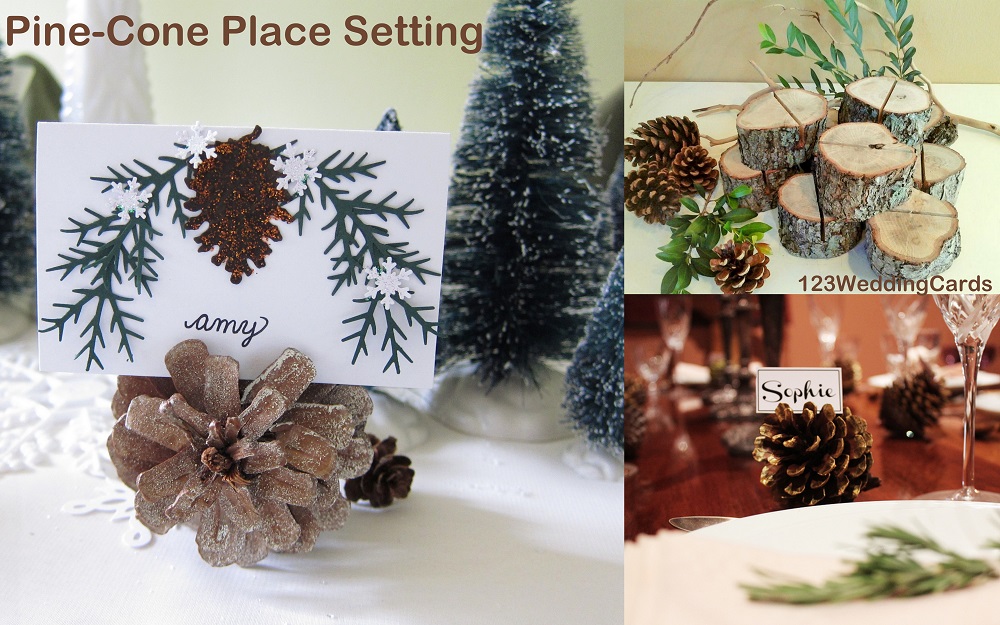 8. Winter Wedding Cake (Winter Bake):
You can also add your winter theme into your wedding cake with spring of fir, winter berries, edible glitter and a festive topper.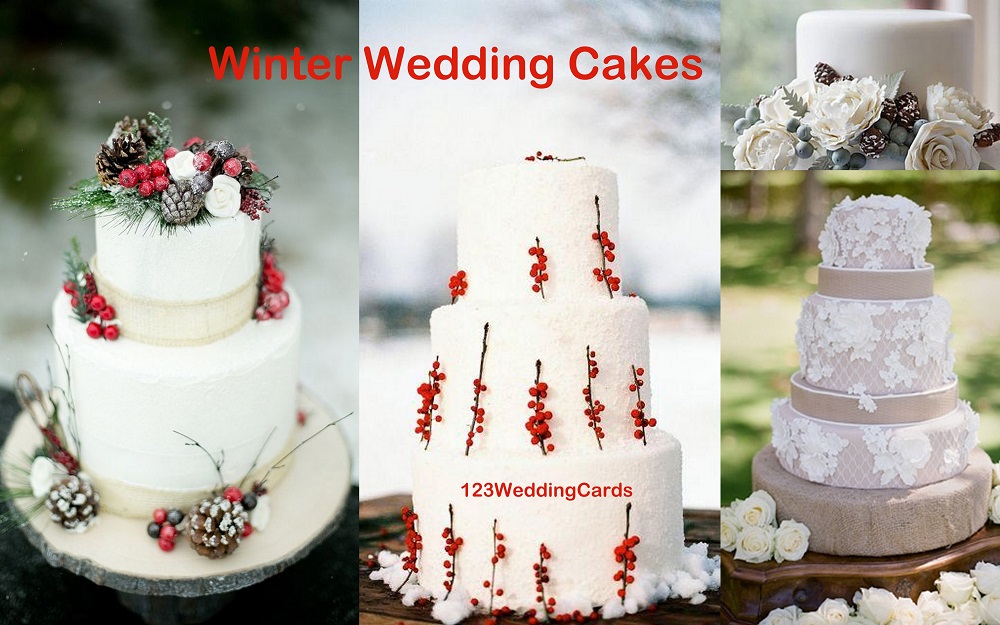 9. Cocktail Hours: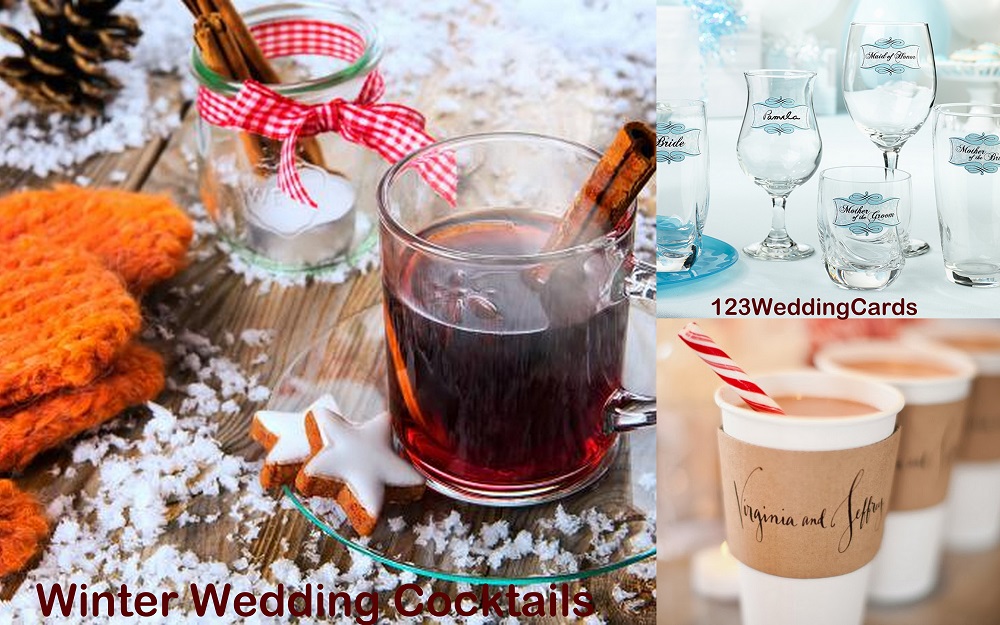 You can try a cocoa bar, hot brandy cocktail or mulled wine for your wedding guest during cocktail hour, by which your invitees will be so grateful for it.
Save