The most romantic season of the year for tying the knot is indeed winters offering the magic of scenic beauty and exuberance for the couple to opt for this season? If you are like most of the couple and you are also planning to have a super fun and chic winter wedding, you would love to give the first glimpse of your ceremony by choosing winter wedding invitations, which incorporate the wintery touch of satin bows, velvet, foil-stamped detailing, laser-cut detailing, Snowflake motifs, mountain-inspired details, winterberry and gold foil elements for an unforgettable wedding ceremony.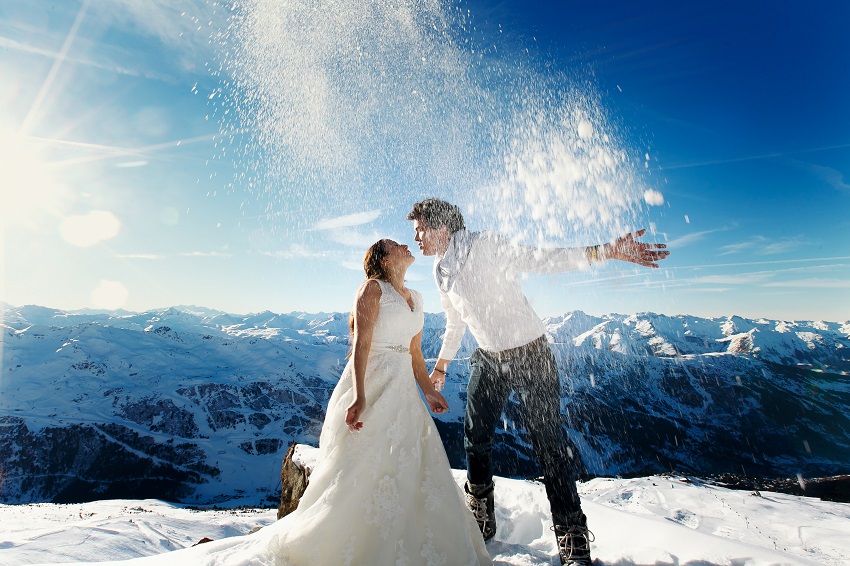 No matter if you're going to hold your winter wedding outdoors with snowfall or inside a comfortable ballroom decorated according to the season, you should choose the best winter wedding ideas that can suit your overall wedding style completely and find the latest and greatest trends in winter wedding invitations 2017, check out our invitation online which feature all the seasonal theme, modern designs with classic touches that would surely fit well in your wedding aesthetics.
Winter Wedding Invitations
A cool and calming blue color depicts the season of winter literally well and this silk printed blue-colored wedding card is something that you would fall in love with. Pick this appealing wedding card and push your celebrations to the next level.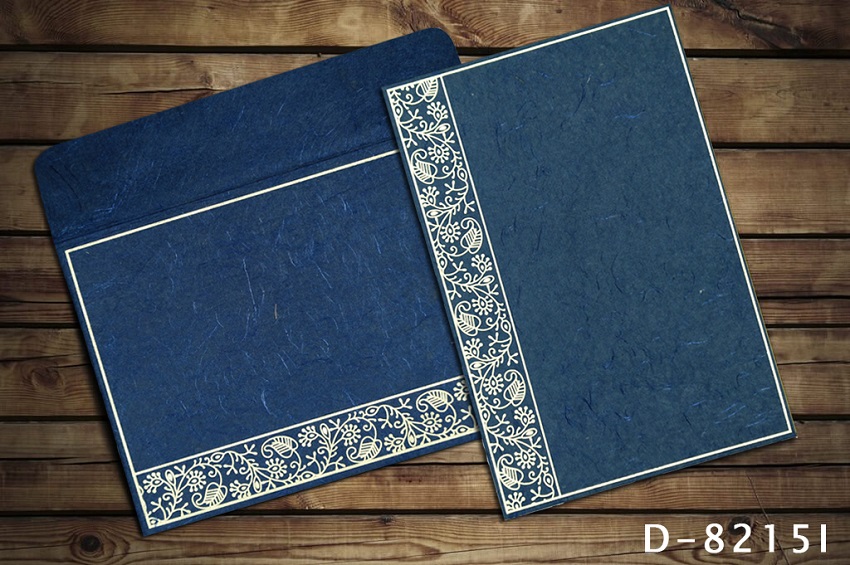 If you are inclined towards choosing a festive wreath for your wedding invitation, this one is perfect for you with all its glamour and unique design. The silkscreen printed winter wedding card is shimmery and all the detailing leaves a sparkling impression on your guests.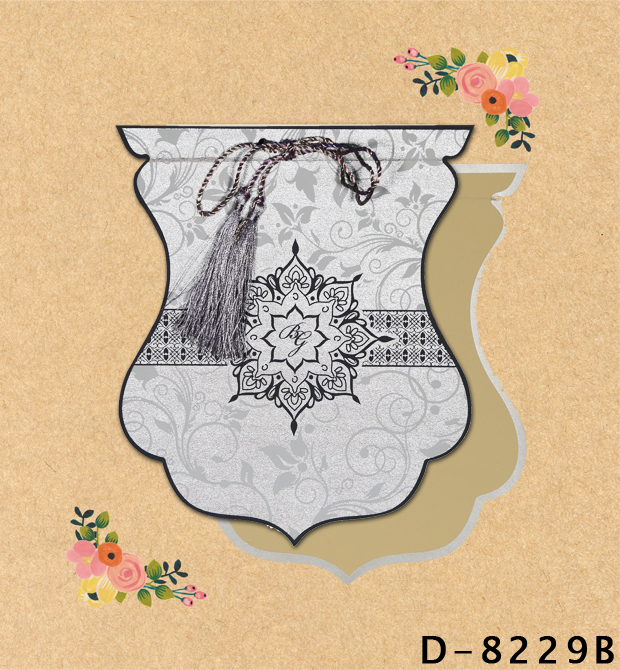 If you are looking for a warm and wonderful invite for your wedding, this pink-colored wedding card is what you are looking for. With minor detailing and bright pink color, this invite is simply stunning and the matte finish makes it even more alluring.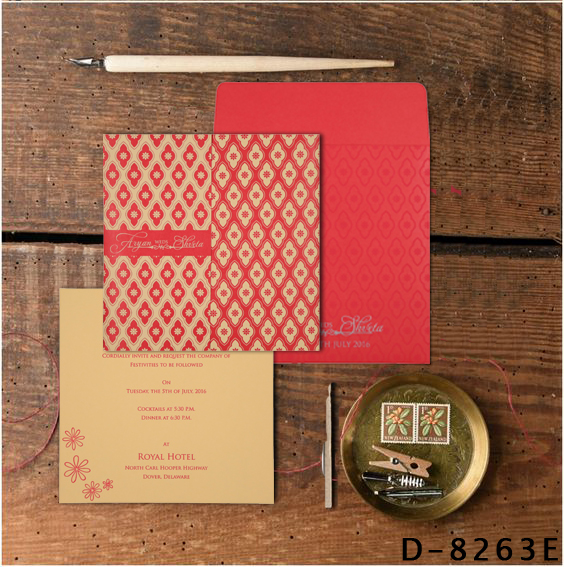 Based on the damask theme, this invitation in green color is definitely a magical glimpse of your winter wedding ceremony. The laser-cut design and a combo of green and blue color can spell a charm over your wedding guests.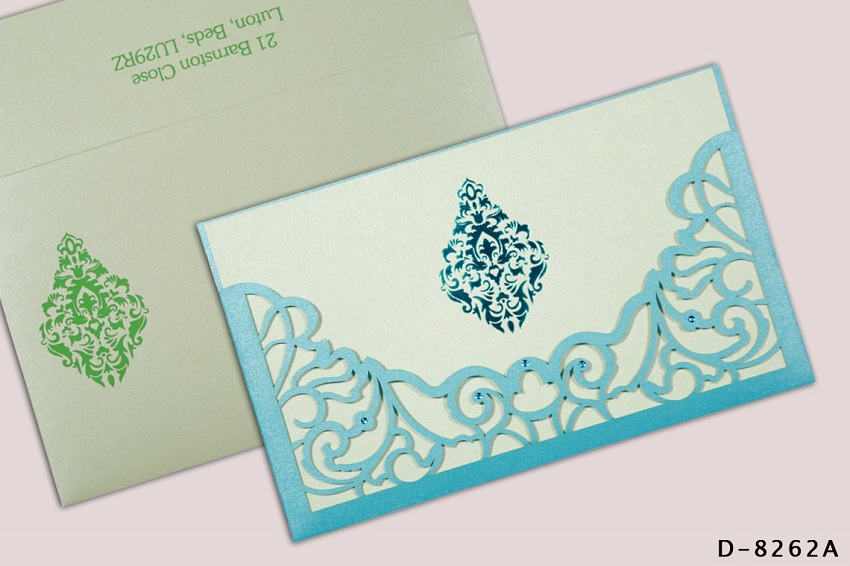 If you want to have something extra special in your winter wedding ideas, choose this gorgeous embossed wedding invitation. The combination of various colors in wedding invite and envelope make it one of the most ideal cards for winter weddings.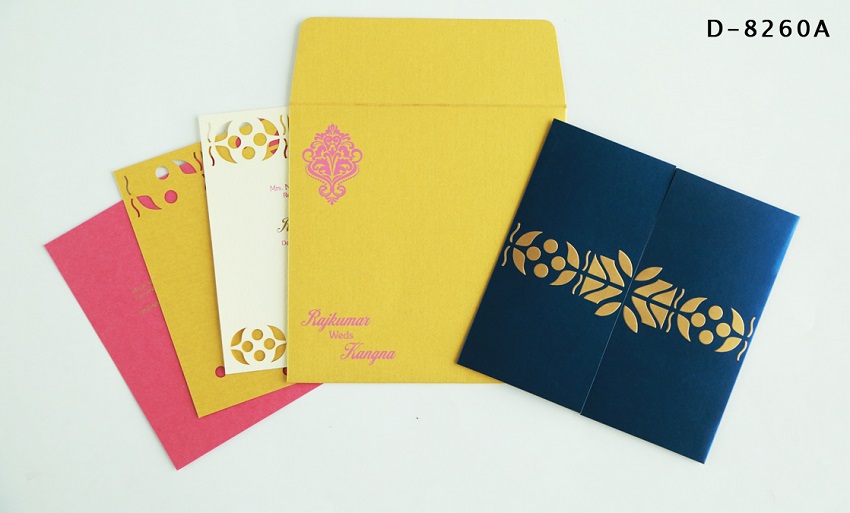 For that classy and elegant winter wedding, you can opt for this aqua blue damask wedding invite. The cool winter pastel with screen printing is something you won't be able to resist at all.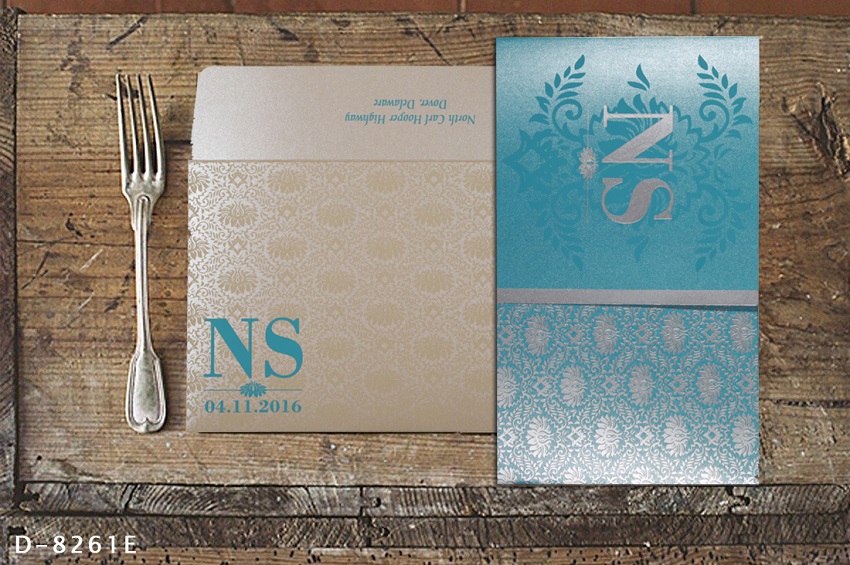 The best part of paisley wedding cards is that they are good for all kinds of wedding ceremonies and this one is definitely awesome. The yellow, golden, and red pastels make it an ideal invite for your wedding in the colds.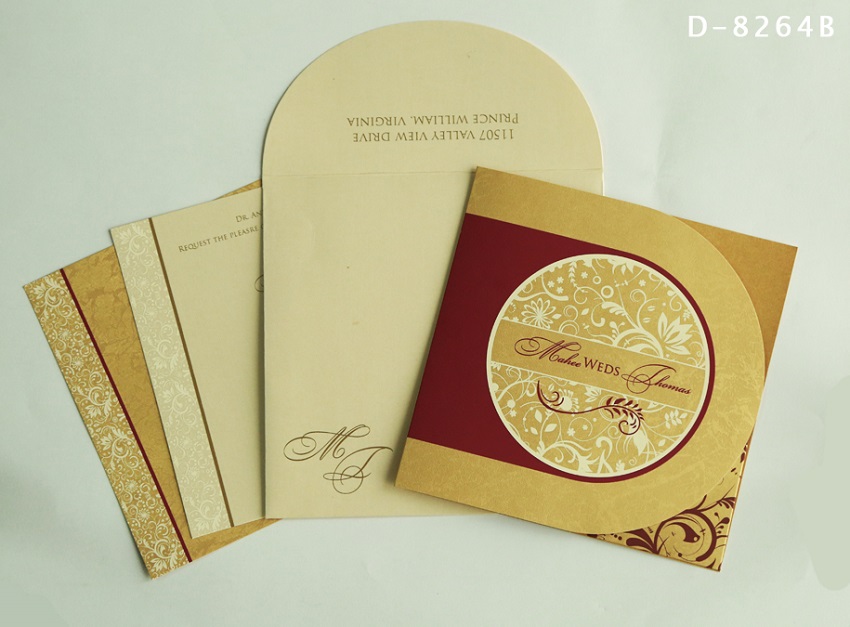 For a wintery inspiration for your wedding card, you can have a look at this shimmery ivory-colored invite. With golden touches and tassels on ivory color along with intricate detailing assures that it is indeed one of the best winter wedding invitations for you.
You won't be able to say no to these alluring grey-black screen printed wedding invitations. This damask-themed card is soothing just like the winter season and that makes it ideal for your wedding ceremony in winters. The shimmery look and feel impart more beauty to this card.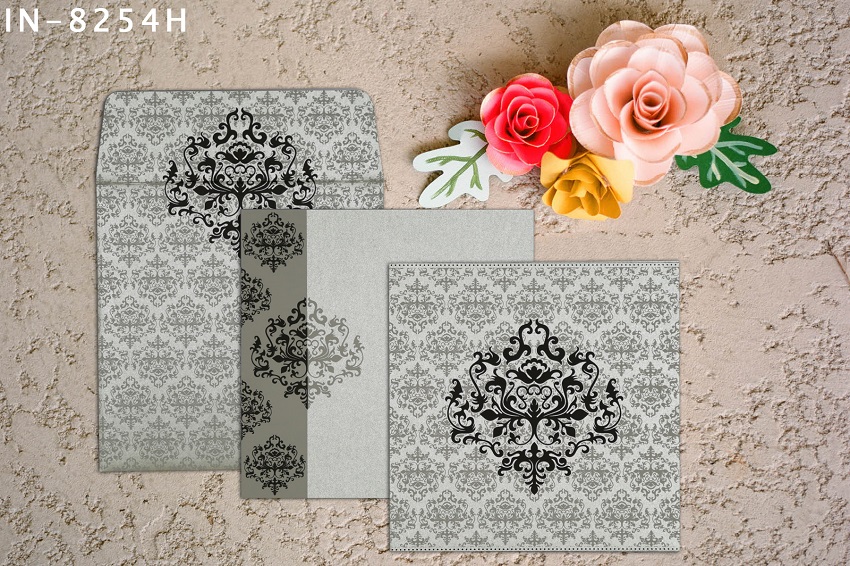 One has to tread lightly before you picking their winter wedding card design but, this purple-colored card is the one you would choose instantly. Amazing detailing, screen printing, and a shimmery feel are the USPs of this card and you would love it for sure.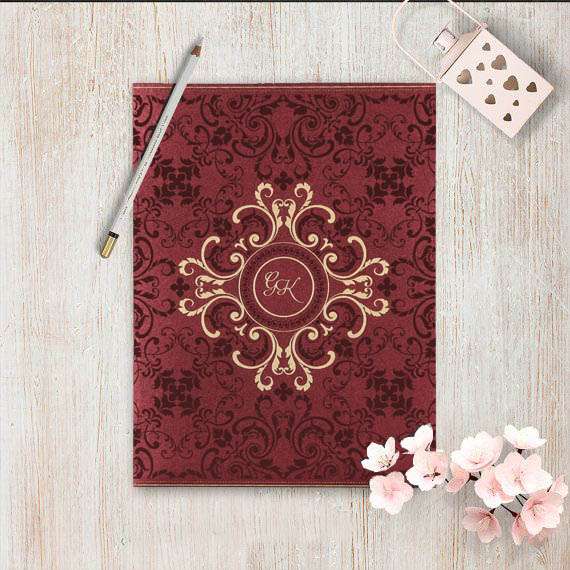 Black color always has the power to spell magic and when you choose your winter wedding invitation in black color everyone will lust over it. With Paisley motifs, golden touches, and intricate detailing, this embossed wedding invite is a sure treat for all the couples getting married in winters?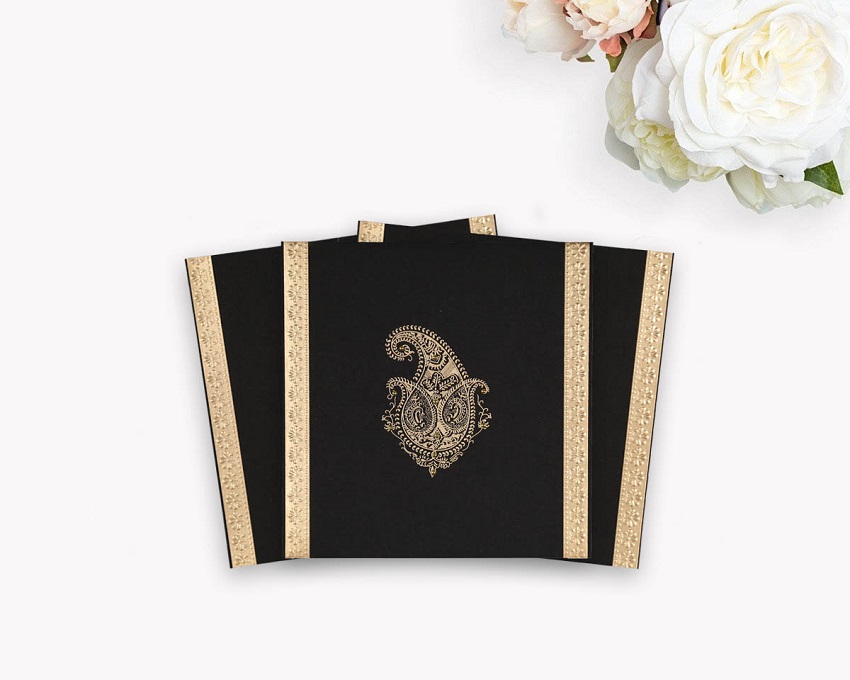 We all know that paisley motifs are making huge in the current marketplace of fashion, weddings, and various others. For this reason, here is one more paisley-themed wedding card in orange color. The use of foil stamping and shimmer paper for this card is simply breathtaking.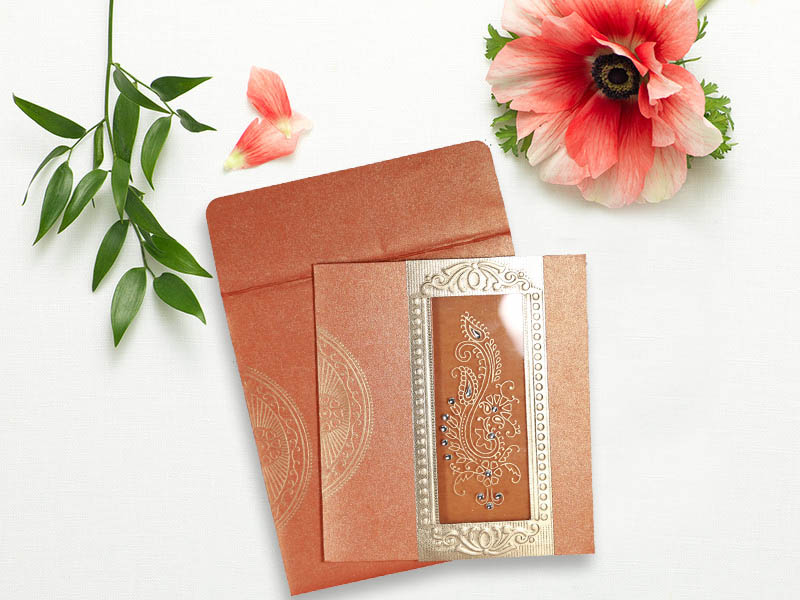 We personally suggest this card to all the couples getting hitched in winters as it is quite enticing with all the beautiful hues of ivory and purple. This damask-themed card has been prepared on shimmery paper with the help of the screen printing method.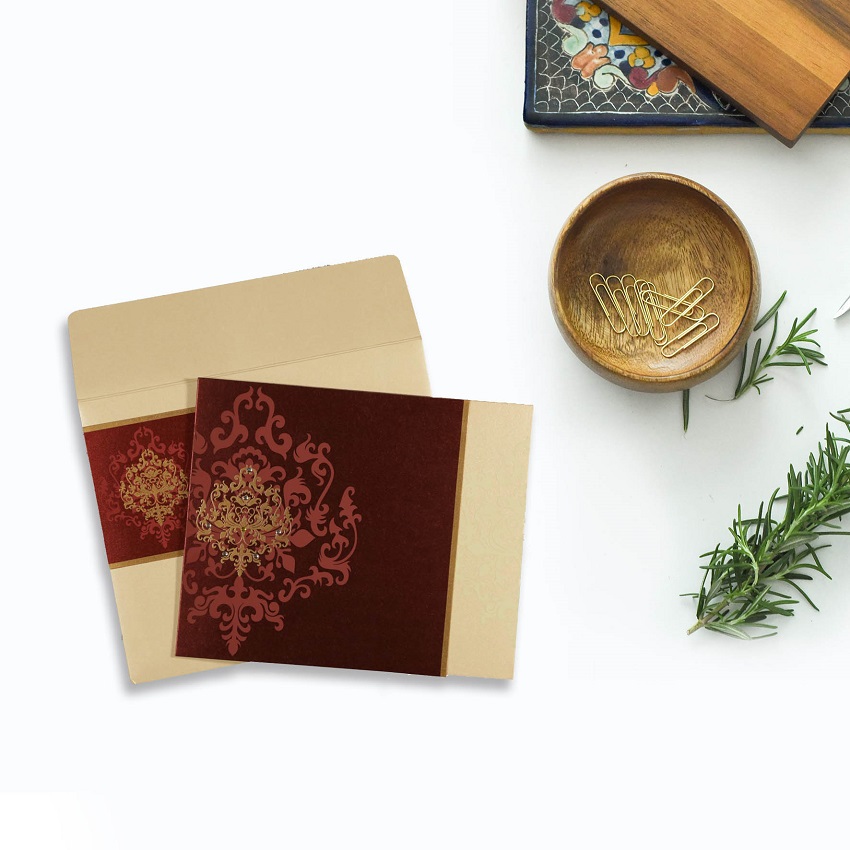 The use of tassel, scroll design, golden ribbon on wedding cards is the best winter wedding idea, and here is one of those cards which flaunt all these and more. On orange wooly paper, the card has been prepared with golden touches and impressive craftsmanship.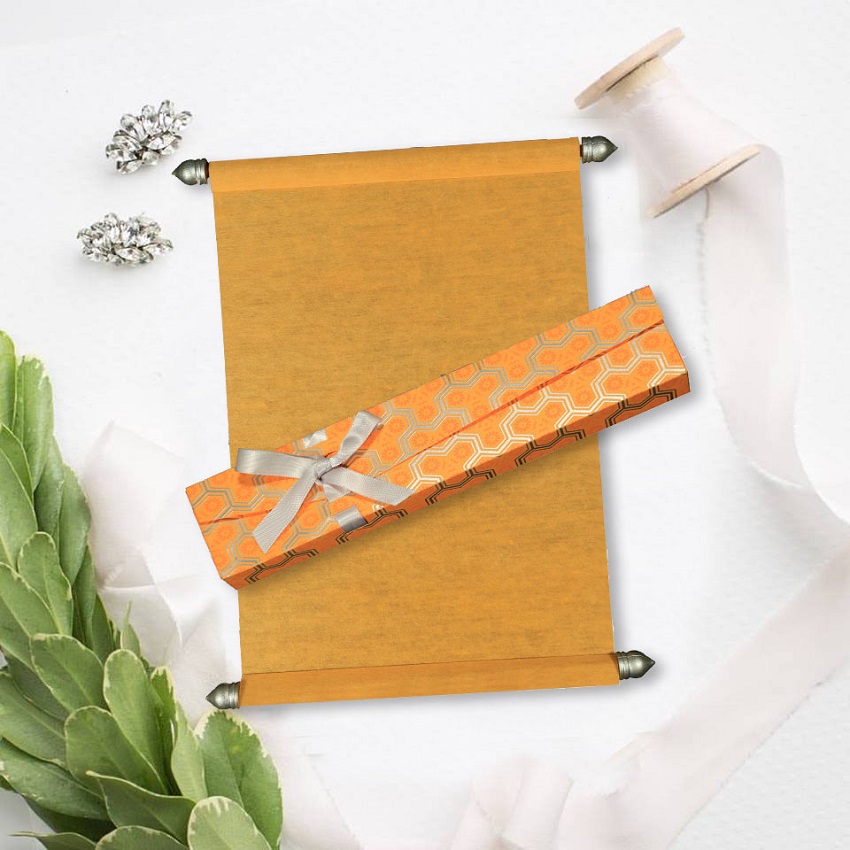 Inhibiting the calmness and composure of the winter season, here comes our one more beautiful floral-themed wedding card in ivory color. The beautiful flowers and motifs on this card along with a reasonable price make it ideal to be featured in your wedding and you can buy this invitation online at 123WeddingCards.