With the entire natural and scenic beauty, the season of regrowth, rebirth and a renewal-Spring season is arriving in just a few days. And, we all know that it is the most sensuous and romantic time of the year to give a 'lifetime commitment' to someone. Yes, we are indeed talking about getting married in the spring season. What? You have already planned your dream wedding this spring season. In such a case, you must have selected one of the most Dazzling Indian Wedding Cards for your wedding? No, you are still looking for one. Then, you must definitely choose from our vast collection of Indian Wedding Invitations. Why? Okay, let us give you some fabulous reasons for that.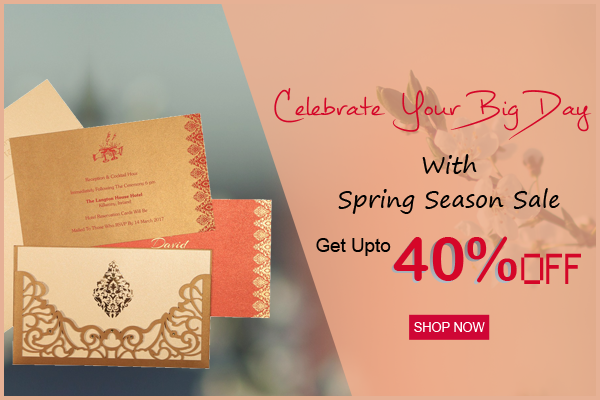 We are the authenticated manufacturer of some stunning and eye-catching wedding Invitations. And, the best reason to opt us is that we are offering a whopping discount in the form of spring season sale on our selected range of wedding cards. Yes, you read that right! We have some exciting and enthralling Wedding Card Offer for you on our selected range of cards. We bet you, this wedding cards sale will simply take you to the next level of wedded bliss. Alright, Alright!! We know that you now want to know how much you can save in this sale. Well, we are offering up to 40% discount on our selected range of wedding cards and stationery, which includes some incredible Indian wedding cards, Add-on cards, designer cards and a lot more. Surprised? Wait, we will give some more reasons to choose the perfect wedding card from our collection.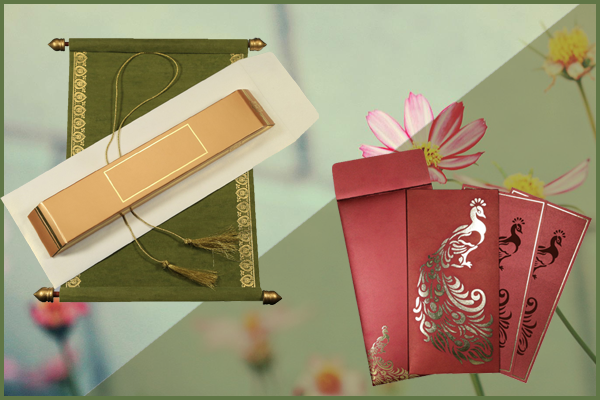 Other than the discounts and wedding cards sale, you would find some mind blowing wedding stationary and cards at 123WeddingCards. And, the most exciting thing is that we continuously enliven our line up of cards by adding fresh arrivals. Besides this, we give you a chance to design and craft your own wedding card with the help of our support team and customization tool. With this, you can select your wedding color, wedding words, design, pattern, size and other details for the perfect Indian wedding Invitations.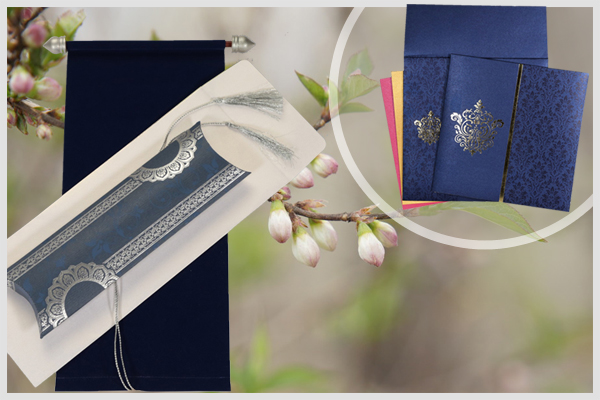 Do, you still need a reason? We mean, simply browse through our collection once and trust us you will be amazed with our assortment of wedding cards.
However as a loyal friend, we would suggest you to act quickly to make the most of our spring season sale.