Getting married always gives a feeling of excitement. When the wedding ceremonies get blend with the magic of holidays, the excitement gets double.
To plan a wedding during a holiday season is something that will let you spread your wings of creativity.
During this double festival time when we have Christmas upon us and New Year around the corner, we can include the mark of festivities in our wedding invitations.
Many online wedding invitation dealers give super amazing discounts on online wedding invitations during this time of the year and 123WeddingCards is one of them.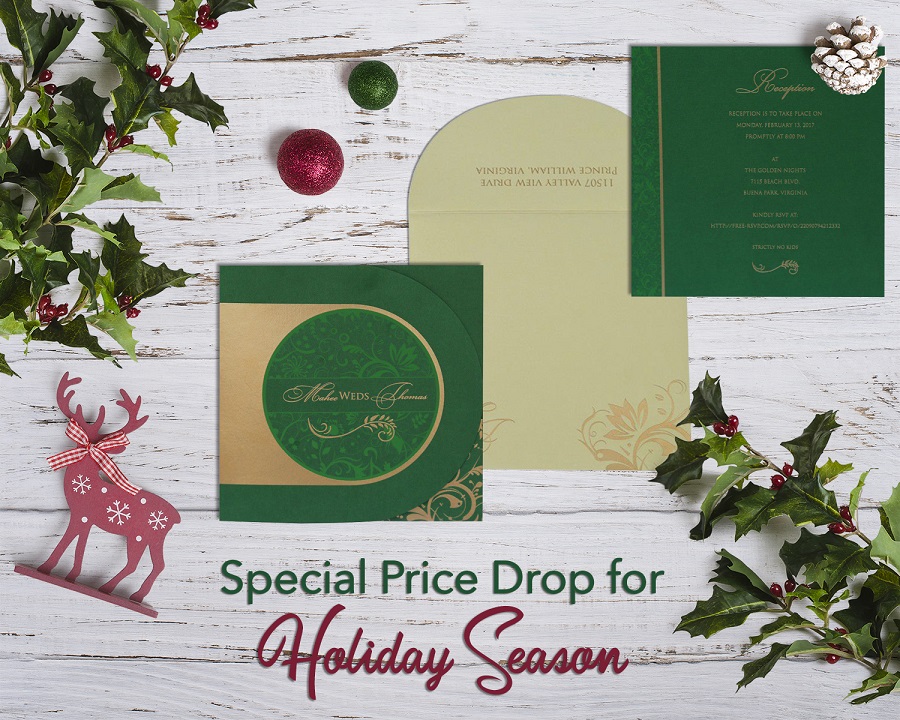 However, seeing the increase in the number of weddings during the holiday season especially on Christmas and New Year, we have come up with a list of different kinds of Christmas or holiday wedding invitations which your guests will remember forever.
Along with this, we will also tell you how 123weddingcards.com is all set to triple your holiday vibes by offering you a whopping discount on our collection of online wedding invitations with the Holiday Season Sale 2019.
Holiday invitations to get your nuptial merrier
Holiday time is the wonderful time of the year, especially when you are getting married during Christmas or New Year's Eve.
All your friends and families come together with all open hearts to celebrate your conjugal relation.
To elate your excitement what's better than to start with the wedding invitation. Along with holiday season sale 2019, what more set the tone of your wedding is to select a perfect wedding card.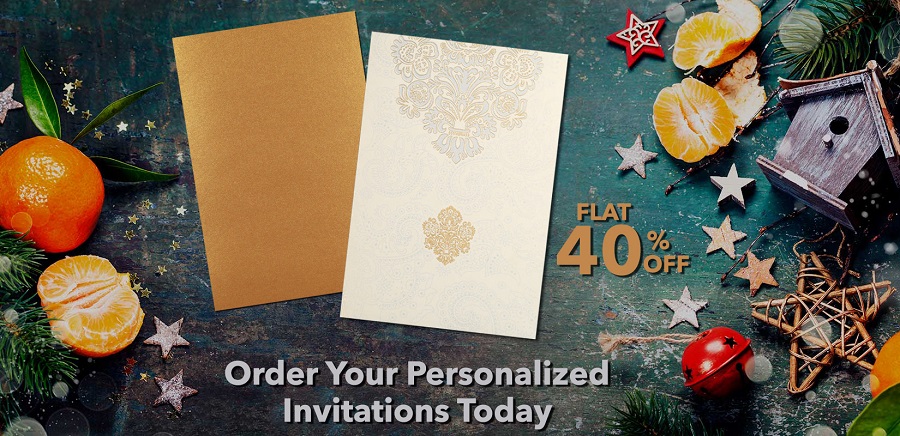 You can always think about including Christmassy colors of red and green or you can use Christmas motifs such as reindeer, Christmas tree or mistletoe, to name a few.
The options are abundant which will definitely perplex you.
With our invitation list, we will help you set the tone of your wedding by helping you to take care of every little detail.
Buffalo Checks Wedding Invitations
We know you must be waiting for us to tell you all about the holiday season sale 2019, but before we move ahead, let us tell you all about the Christmas wedding invite.
Buffalo checks are major holiday invites that are perfect for casual weddings. Try this wedding card if you are planning for the rustic winter wedding.
In The Pines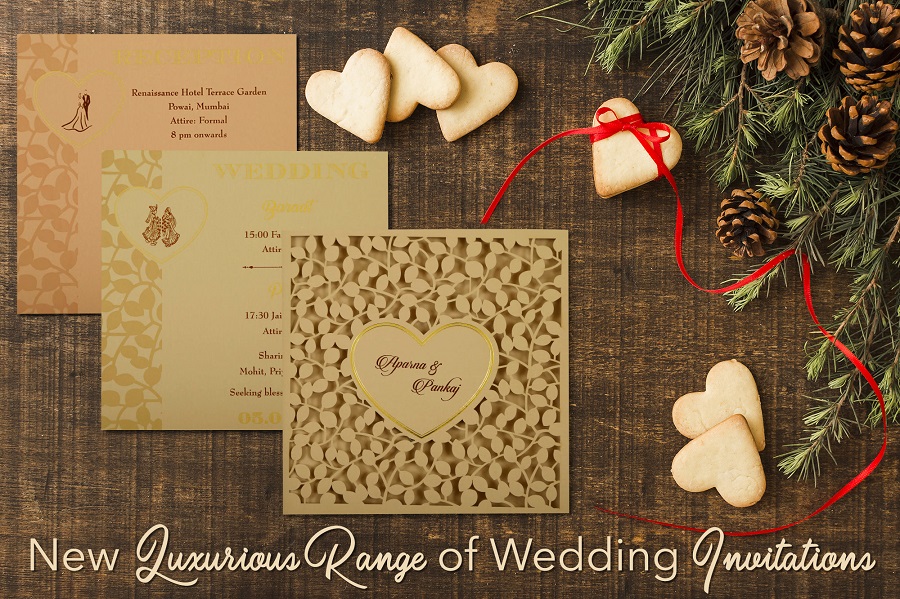 Set the holiday tone for your wedding with the pines card. A soft border of printed pine needles gives this winter wedding invite a distinctive look.
Beautiful Berry
Its Christmas time and what's better than having berries and pine cones to reflect the holiday spirit through wedding cards.
The staple of berries and pine cones in the holiday season gives a perfect look to your winter wedding invites and wedding invitation stationery.
Elegant Sparkle Frost
Having a frost inspired wedding invite always gives a distinctive look to your wedding invitations. If you want to own this card on 40% off, then avail of the holiday season sale.
Floral Theme Wedding Invites
If you want something related to the holiday season with a mixture of flowers, then a floral wedding invite will be a perfect choice. This pretty floral wedding invitation honor your choice to have a holiday season wedding.
Shop Your Invitations Using Holiday Sale 2019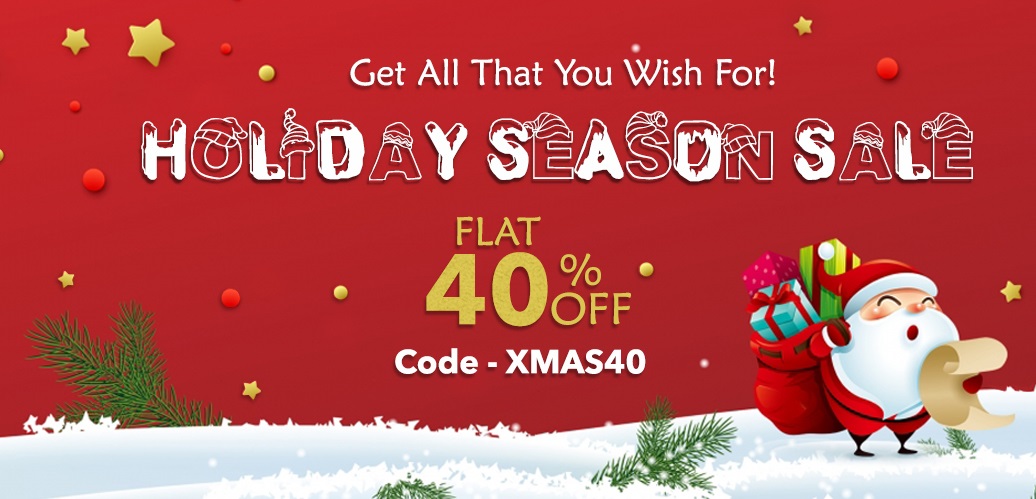 123weddingcards.com is all set to create a breeze with its wide collection of wedding invitations.
Each wedding card is intricately designed with a gorgeous template under the aegis of astute skilled wedding designers.
The selection of a perfect wedding invite is indeed a tedious task, but do not worry, we are here to relieve you of your worries to select a suitable and affordable wedding invite.
Get ready as we are about to reveal some astounding and mind-blowing wedding invitations offers which will come with pocket-friendliness.
Save 40% on Wedding Invitation Cards
If you have a wedding date fixed at the time of the holiday season or beyond, then it's time for you to make your wedding super excited with the luxurious range of invitations with a Flat 40% Discount.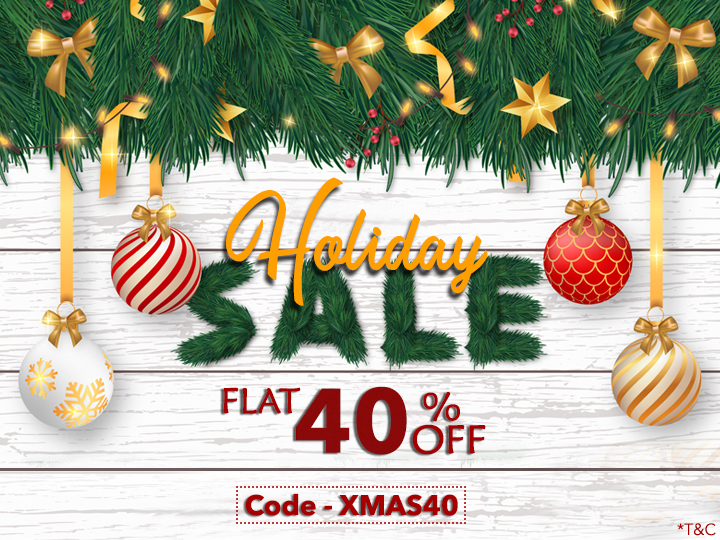 If you don't believe it, you can visit the website at 123weddingcards.com and check it by yourself.
You can avail of this discount by applying Coupon Code: XMAS40 while making your bulk orders from 123WeddingCards's cart.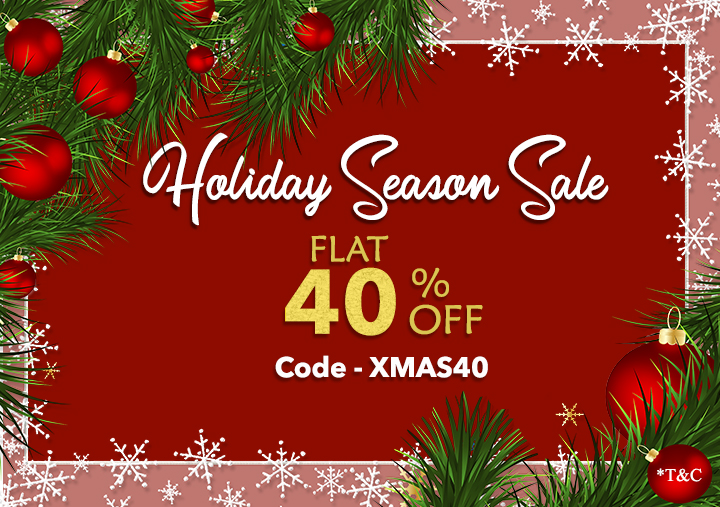 This offer which may only last till 15th January 2020 till 23:59 IST is to be redeemed under a few terms and conditions which you may find on our website at Terms & Conditions for Holiday Sale.
This discount would apply in case of the bulk orders only.
What are you waiting for, come and grab this offer right away?
If you think your friend or family wants to know about this brilliant season offers then share this with them via Facebook, Twitter, Instagram, WhatsApp, etc.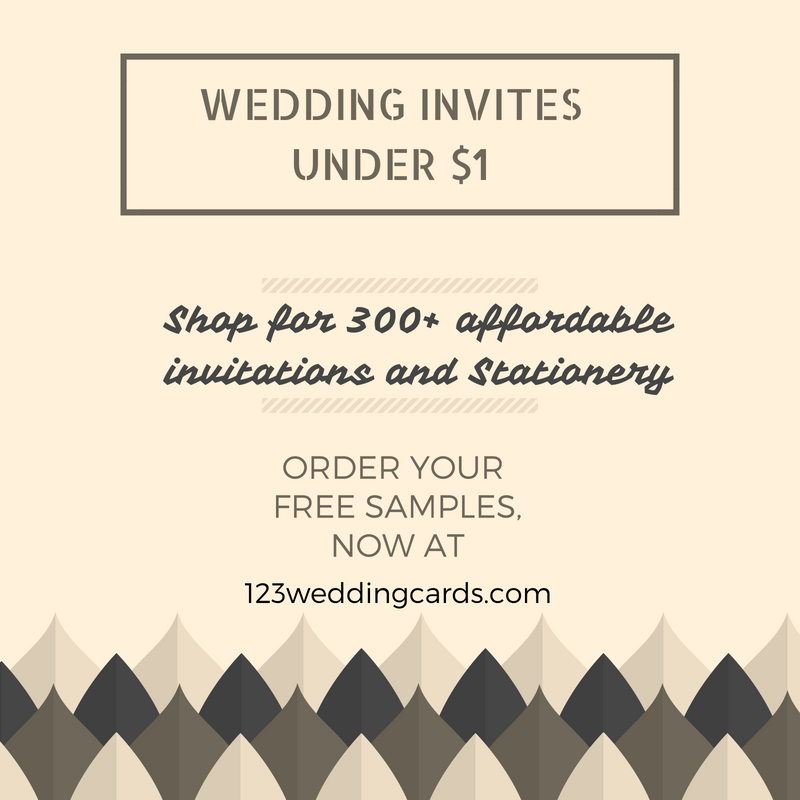 Its Christmas time and above all it's your wedding time. To elevate your wedding happiness we have come up with a special collection namely $1 Store.
Here you will get the best and cheap wedding invitations under $1 price range.
Custom wedding invitation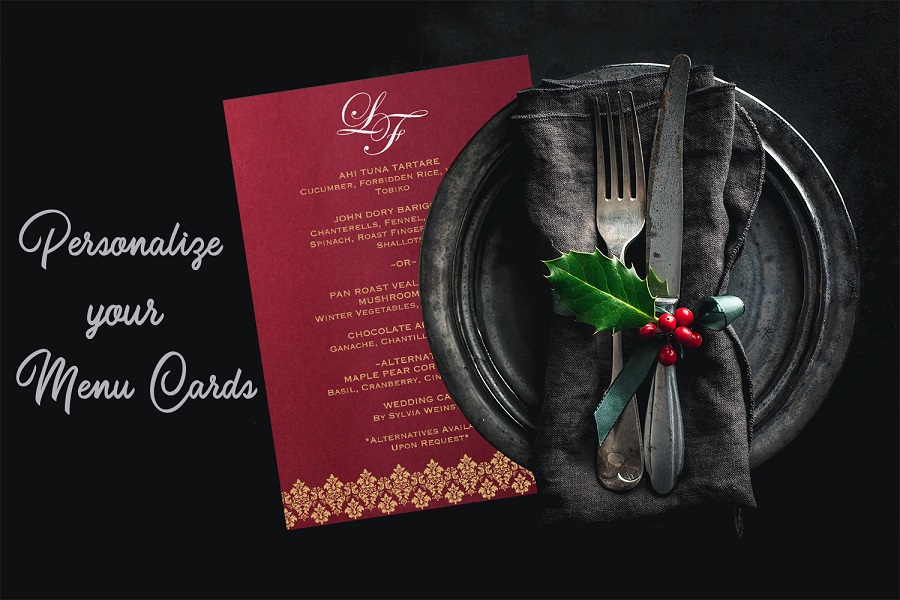 Wedding is a once in a lifetime affair. We understand that and therefore, we leave no stone unturned to make your wedding invitations a true show stopper.
123weddingcards.com brings to you a chance to customize your holiday wedding card.
To avail the custom wedding invite, you have to communicate with our customer support team.
Our experts are always ready to bring your imagination to reality with utmost precision and charm.
Make a call to 123WeddingCards at +91 982 912 7575 or email to [email protected] and get the best custom solution at an affordable price range and within the stipulated timeframe.
Happy Shopping!!