Halloween it is!
You might be looking up for inspirations, how about getting one from your favorite celebrity?
How boring it would have been if there were just foxy and fashionable dresses to be worn throughout the year, thank god it's time for Halloween.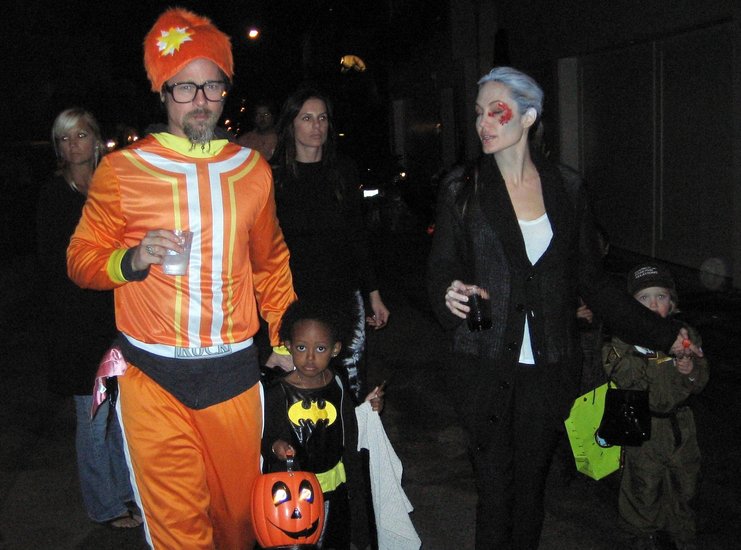 It's not a therapy but a little change is all that you need to get rid of the boredom and monotonousness of life. Here we have a list of our favorite celebrity Halloween costumes from 2008-2017:
Halloween 2008
Pink AKA Alecia Beth Moore, managed to grab all the attentions that year with her girlie clown outfit at a Halloween party. Certainly, she has never failed to impress us.
Well, there are also news of her being honored with Hollywood Walk of Fame this year. Well deserved!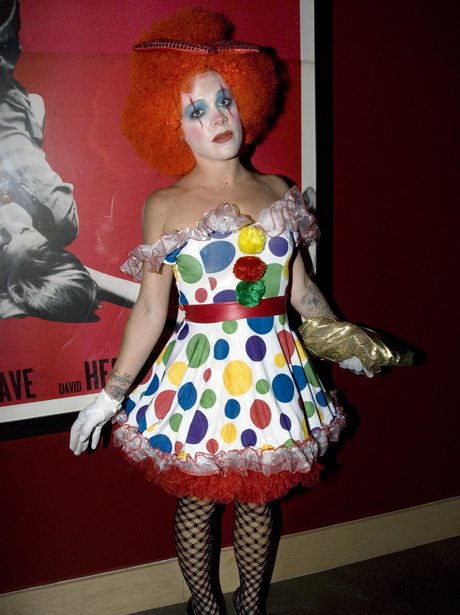 Halloween 2009
Before separation, Rick Fox and Eliza Dushku made an uncanny and surprising entry to the Halloween by dressing up as the vampire version of Bonnie and Clyde.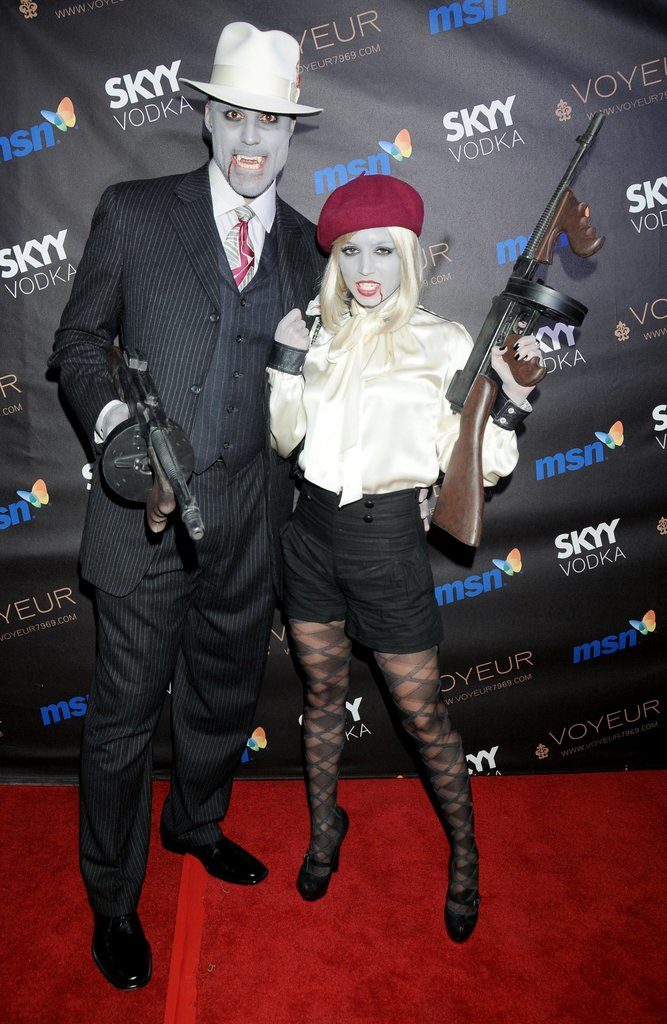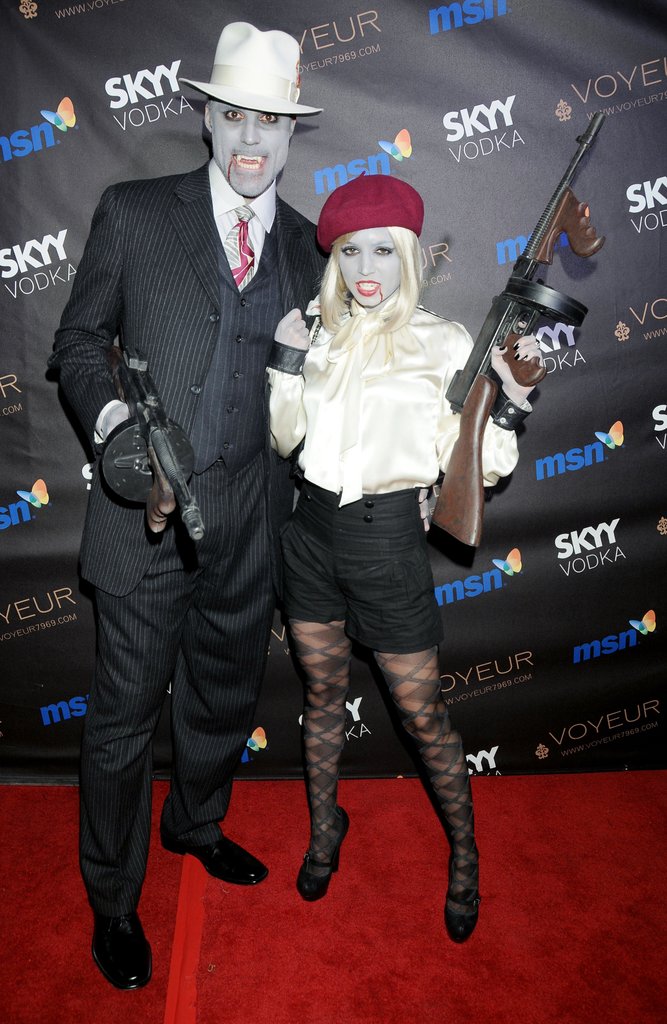 Halloween 2010
Back in 2010 (of the time when they did not file divorce), Kate Beckinsale and Len Wiseman were spotted being in full dress of Frankenstine and his bride.
That sassy yet spooky white and black gown of hers and his face makeover were all made to kill! Don't you think so?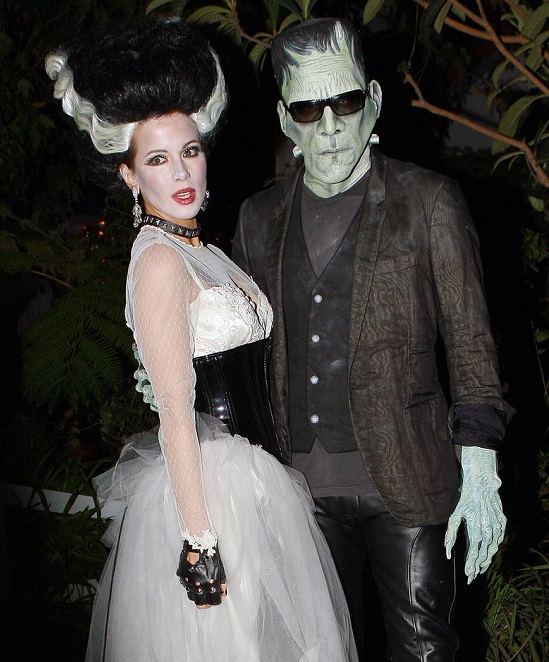 Halloween 2011
Halloween would be incomplete without the mentioning of Heidi Klum and Seal's contribution to it. In 2011, the outgoing couple dressed as apes in an annual Halloween party in New York.
What are they up to this year? Well the secret has been masked really nicely (pun intended!)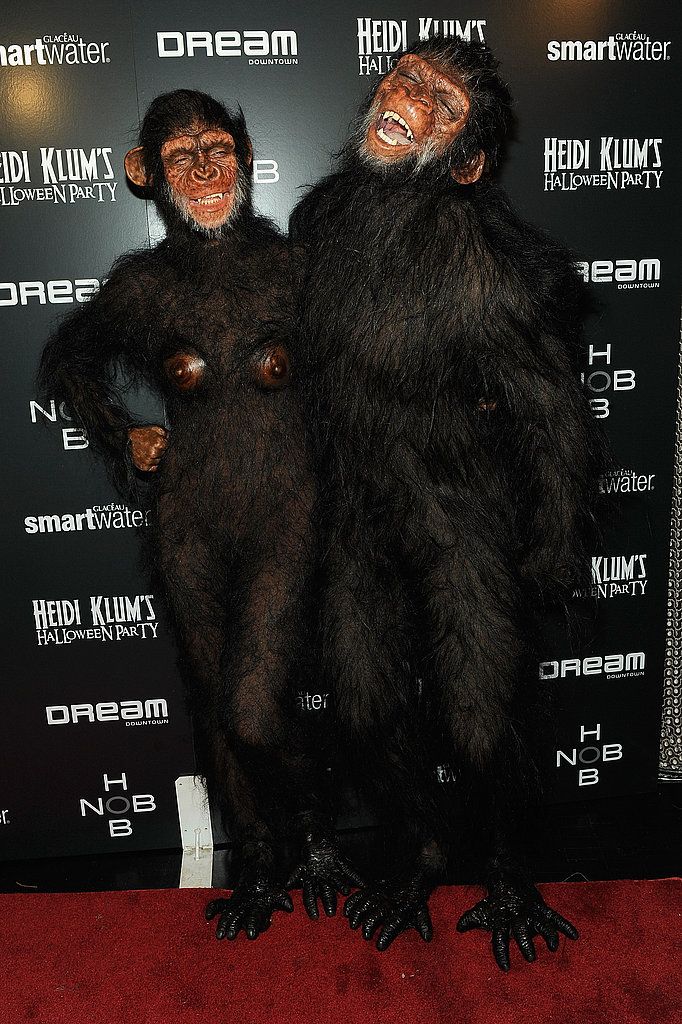 Halloween 2012
Jessica shared a picture of her with husband Eric on social platforms where she was dressed up in a milkmaid- esque attire while Maxwell fitted well in a chicken costume with his Braveheart dad.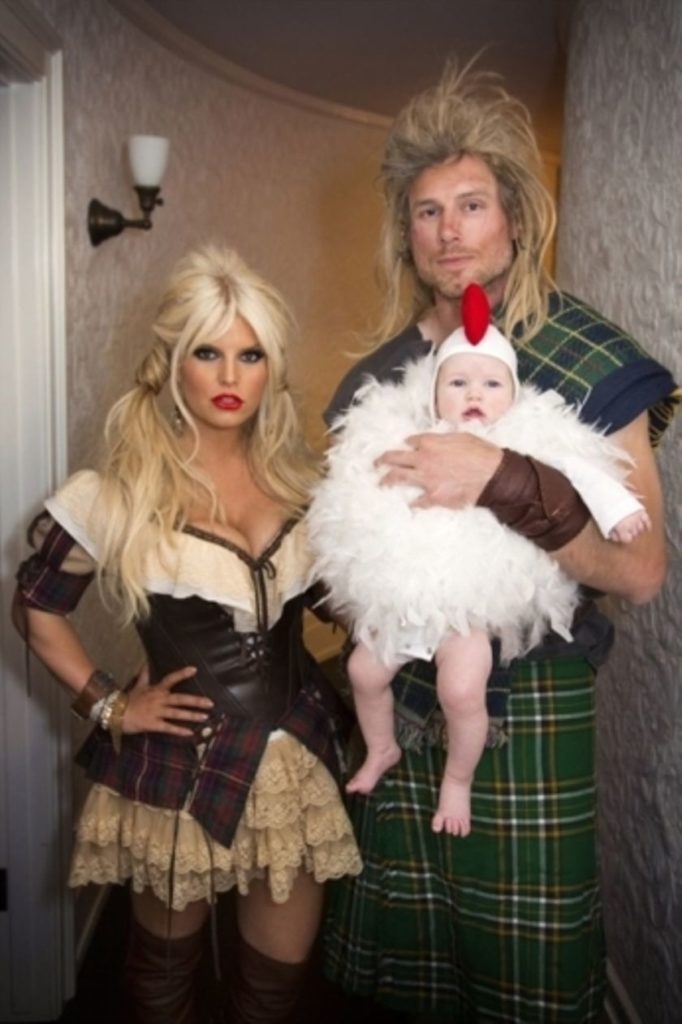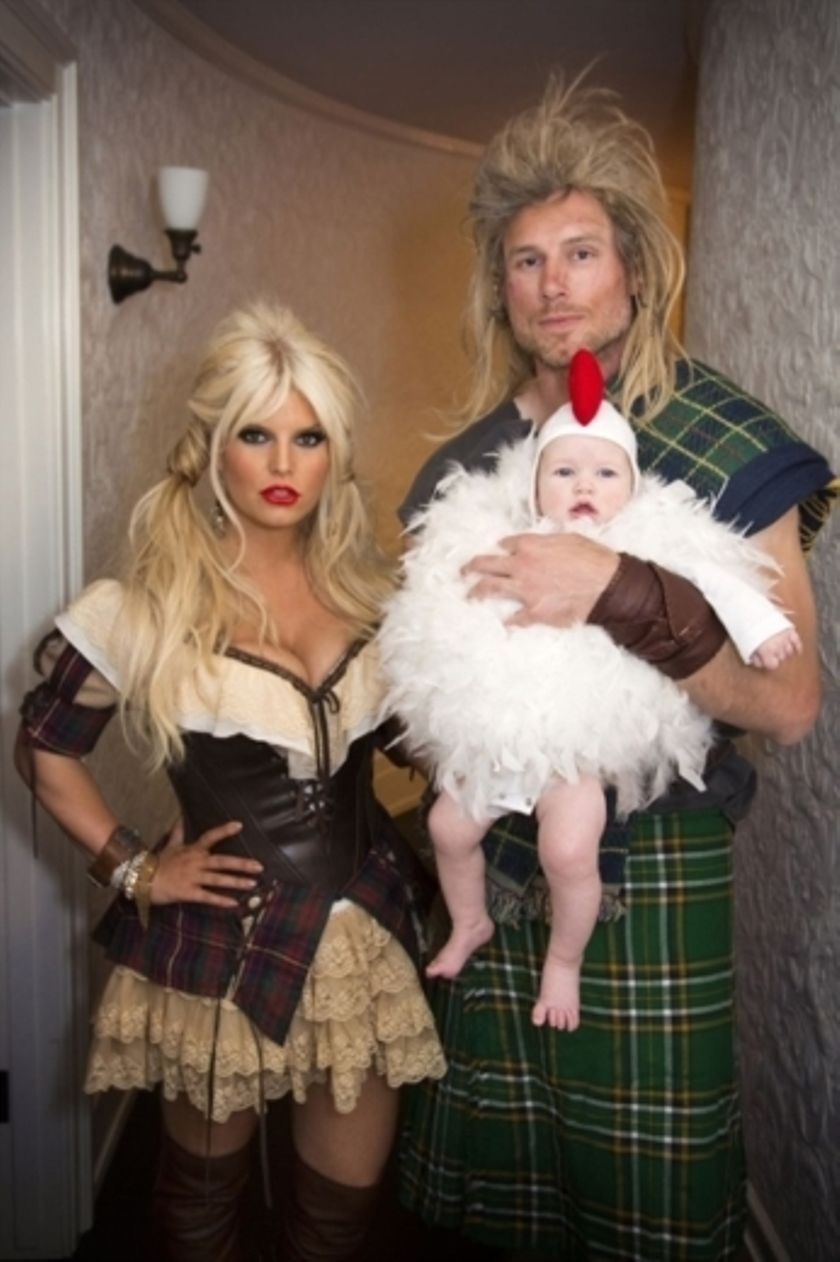 Halloween 2013
Josh Duhamel and Fergie left everyone awe-struck with their dramatic costumes from 'A Day of the Dead'.
They certainly managed to look great in news that year!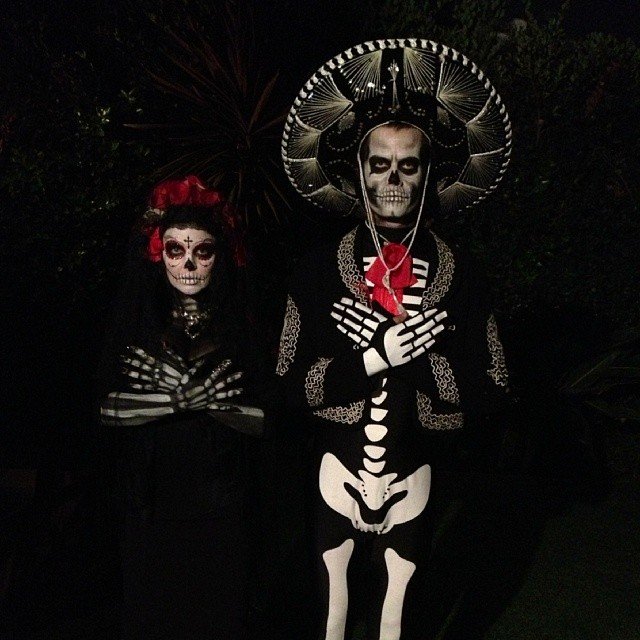 Halloween 2014
Ashley Tisdale and Christopher French amalgamated well so as to dressed to kill that Halloween!
While Ashley dressed up like a zombie school girl, French looked really spooky in his dead priest attire.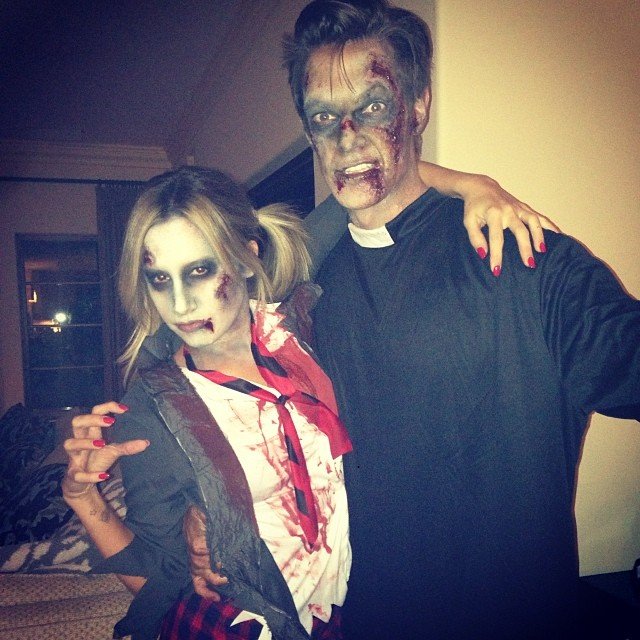 Halloween 2015
He knows how to make it into news!
Well we are talking about Nick Jonas. In 2015, Nick Jonas surprised us all with his sassy hamburglar costume.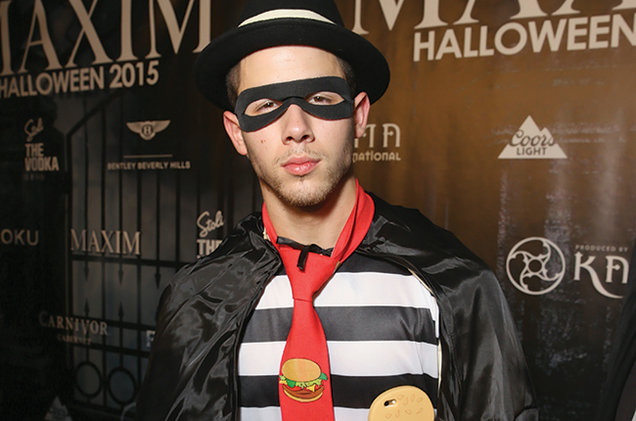 Halloween 2016
Never thought, even Halloween could be so damn cute.
Justin Timberlake and Jessica Biel along with their little champ, Silas dressed up as characters from the movie 'Trolls' for the Halloween of 2016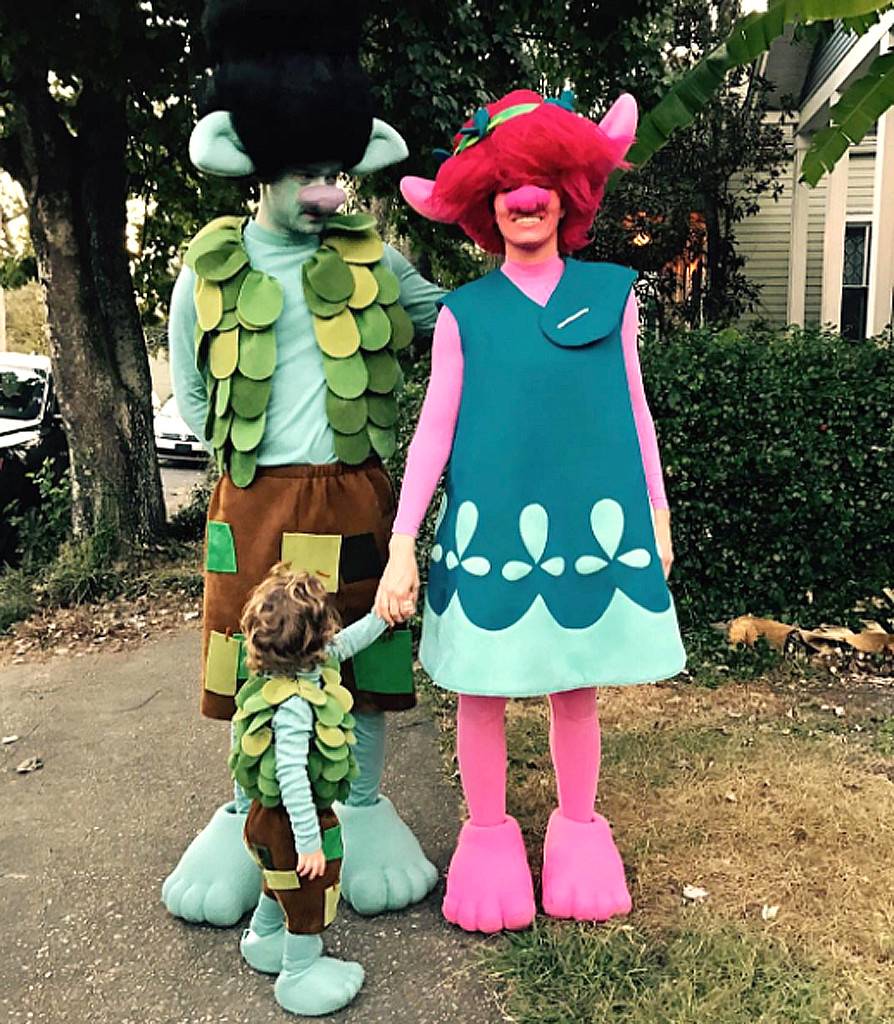 Halloween 2017
Amber Rose and little Sebastian were all in spotlight the last year.
Social media went gaga over Halloween mother-son pair inspired from the movie 'Chucky'.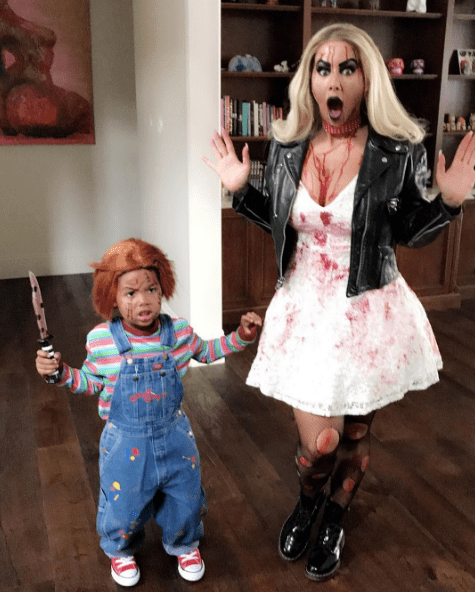 HAPPY HALLOWEEN!
They've made it, we hope you too make it into the news this Halloween by getting inspired from your favorites.
HAPPY HALLOWEEN again from all of us at 123WeddingCards, enjoy exciting deals and offers on wedding invitation cards every day from 123WeddingCards.