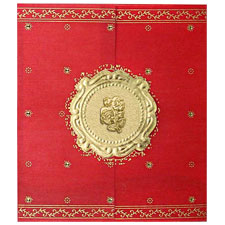 Christian weddings are well known for their classiness and style. Christians lay less stress on ostentation and more emphasis on simplicity which makes their wedding impeccable. Christian wedding invitations are expected to be tempting which would touch the heart of the invited guest and relatives. It must be expressive and divine to carry all the emotions more than the words and designs. Christianity like any other form of religion believes in the simplicity of love and happiness.
Hence, the customs and rituals performed are very simple but elegant. This religion places a strong value on traditions, rites and customs. By the above paragraph it is possible to infer that the wedding cards which are send to inviting the relatives an­­­­d guests must be laced with an endearing amount of simplicity and happiness.
As per the tradition in Christian religion they love to send small gifts along with the marriage invitation cards. It can be summed as an old practice which has survived the test of time and period. This particular section of society is very particular in choosing the guest list and usually a small number of people are invited for the big day. Whereas if you look into other communities of the society like the Hindus or the Muslims where the usual practice is to invite hundreds of people for the wedding celebration.
Many online wedding cards portals are available which give a wide collection of cards catalogue to select a particular invitation as per the theme or requirement. You can also complement your card with a gift which is known as wedding accessory. These websites provide a huge range of wedding accessories keeping in mind the latest trend and fashion in order to give a complete look to your marriage invitation cards case.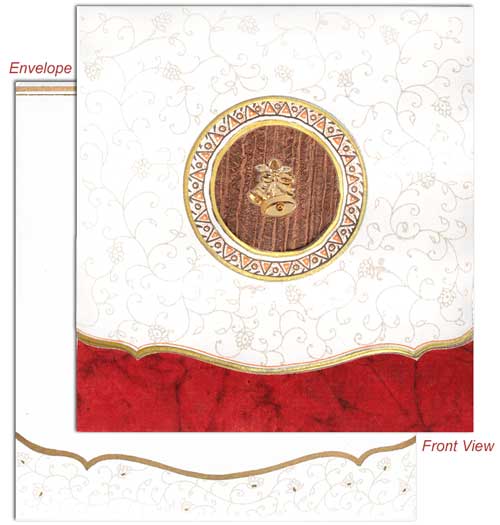 However for budget-conscious people, these online vendors also offer a variety of cards to choose from. Since the range consists of higher price cards to lower price range cards giving ample options to select a particular invite to reduce any kind of disappointment. It offers great quality and smart pricing which always wins the heart and makes the occasion special.
Give your search an end by browsing our online wedding card portal 123weddingcards which is right place to choose invitation cards which comes with the option of customization to suit your requirement. Each card design and color combination is unique, elegant and splendid giving perfect balance to your requirement and need as per the theme of the big day. Your matrimonial celebration is incomplete and half done without the artistically designed wedding invitation cards by 123weddingcards.com