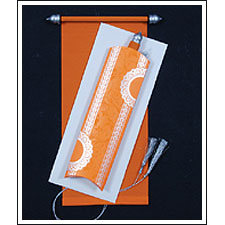 Since the medieval period, Scroll invitations have been the most traditional way to announce the wedding day or celebration.  It was an old custom of emperor's or kings to send their messages from one place to another through these scroll invitations. At the same time, members of the various other royal Indian families also used these cards for inviting guests. The wealthy businessmen use to send scroll cards for meetings and business gatherings.   So, it can be said that scroll wedding cards still have the same importance in the current world and is used for inviting the guests to attend the marriage event.
Different categories of scroll cards: scroll marriage cards are available in diverse colors, patterns and styles. At the same time, selecting of scroll cards is totally depended on your budget because a wealthy person can buy diamond invitation cards. Usually for scroll invitations high paper quality is used and the printing process for such kind of cards is also finest.  The various type of scroll cards are single fold, double fold and theme based scroll cards.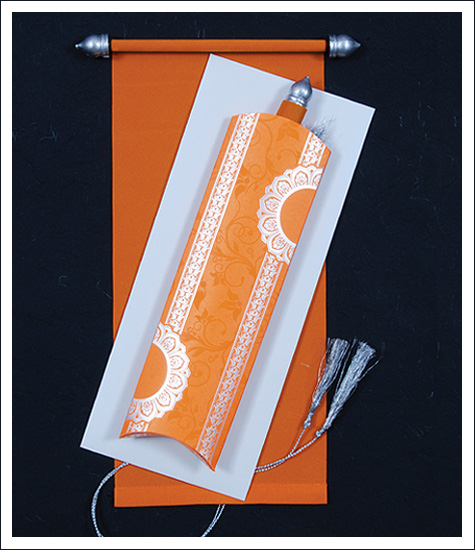 Significance of scroll wedding invitations: Since medieval period, emperors and other people used these cards for sending important messages all across the kingdom. These traditional and custom messages were known as "Farman" and only the members of the royal families were allowed to use such kind of invitation cards. But, nowadays these invitations are used by all the families to get royal look for the marriage celebration.
Packaging of Scroll Paper:  Generally, scroll marriage invitations are covered with the imported handmade tissue paper and this paper protects the inner material of these cards.  For instance, a rectangular invitation box can also be embedded with beautiful gem stones.  This inner card and marriage case can be delivered in a beautiful box attached with ribbon or lace.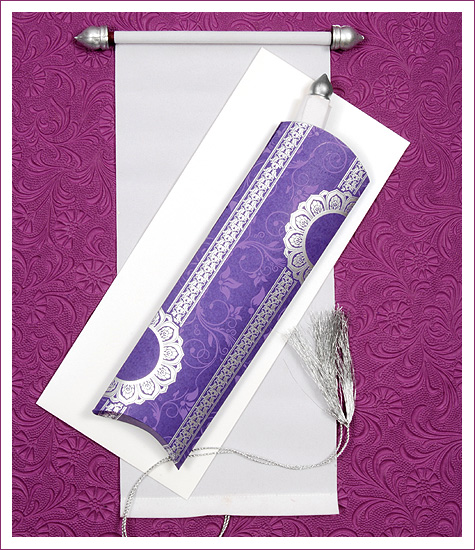 Diversity of Scroll Weds Invitations:  Today, scroll cards are available in various forms and these cards can be selected among traditional and custom invitations, modern style scroll and one or double scroll cards. The selection will depend on your choice and one you would select will give perfect grace to your marriage celebration. So, it can be said that these invitations depict the complete definition of the wedding day.
So, by choosing scroll wedding cards the bride and groom can make their wedding an unforgettable event. It not only makes your function special but also unique. So, come and unfurl the world of beautiful scroll cards for perfect wedding celebration.