"I am getting married dude!" Simple!! Well, is it really simple? We all know that for a whimsical dream wedding, it takes a lot of efforts, inspirations, ideas and what not? A lot of wedding preparation fuss and troubles are the add-on things. But, we do have a commitment to relieve you from all your wedding preparation troubles. All? Well, at least, a few of them for sure. Maybe that's why we always come up with some compelling and mind-blowing Season offers on wedding invitations.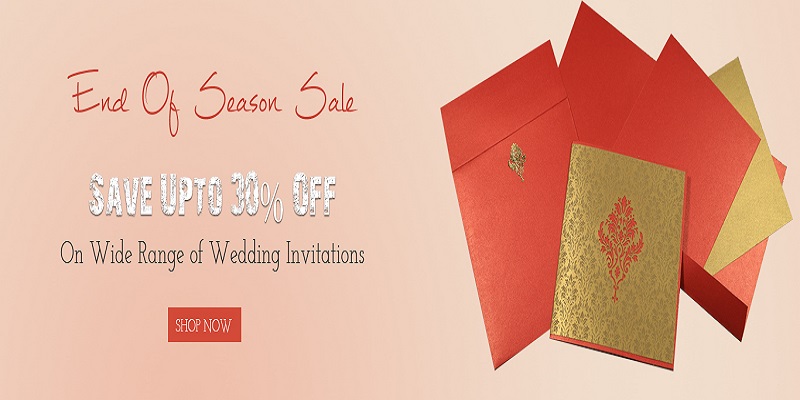 This time, also we have come up with the End of Season Sale exclusively for all you loving people. I know, you still remember our Valentine's wedding cards offer. And, it's great to know that you have purchased all your wedding stationery at that time only. But, it's our habit to offer you tempting offers on wedding stationery and, we know that there are still a lot of people left to get married, which are looking for exclusive offers. For all those people who are getting married in a just couple of days or months here.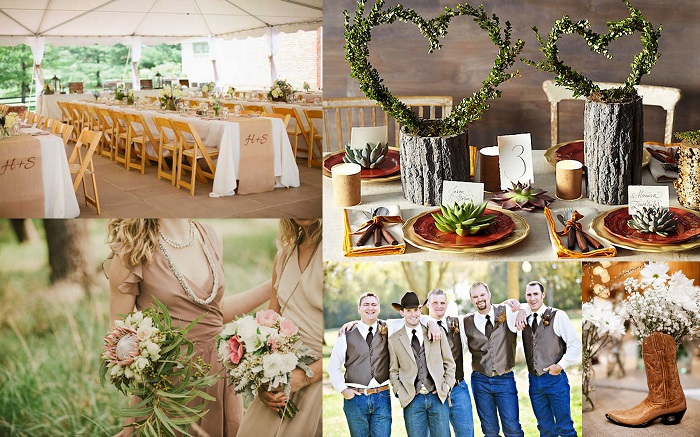 We are, with up to 30% discount on our selected range of Wedding cards. Yes, you heard it right. We are offering up to 30% off on our selected range, which includes some fabulous Indian wedding Cards, Hindu Wedding cards, Muslim wedding cards and various other wedding cards. You can't miss this 'End of Season Sale' at all. It has a lot stored for you. Go and browse through our collection to select your dream wedding invitations.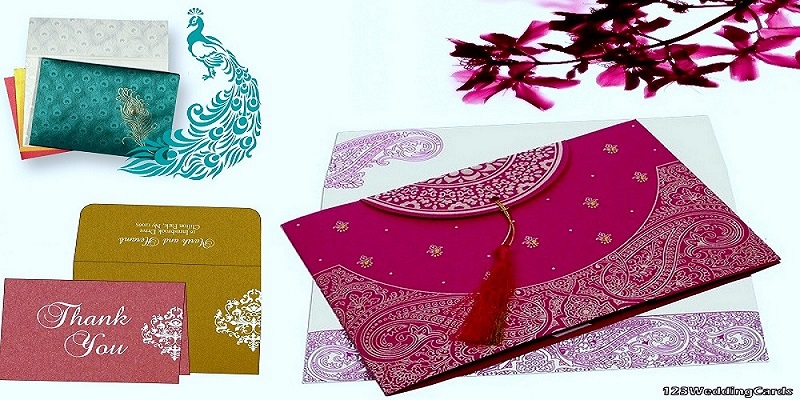 Hey! That's not all from our end. Besides this wedding Invitations offer, we have added a completely new line up in our assortment of marvelous wedding cards. Absolutely new and astonishing one!! So, if you are looking for new and unique wedding card design for your wedding, you can choose from our new arrival collection to 'stand out' from the crowd. We also have huge collection of wedding stationery and add on cards to offer, which will make you 'awe' for them.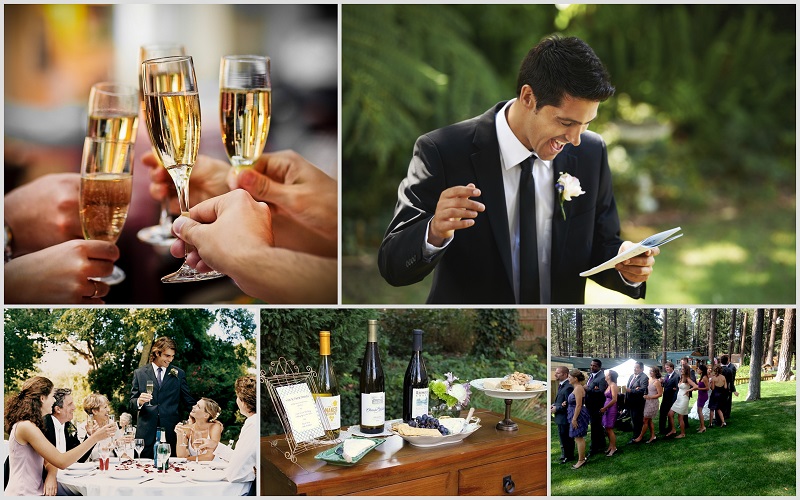 Try the customization tool for personalizing your wedding card. Don't wait, shop for all your wedding stationery needs at 123WeddingCards to make sure that all your 'loved ones' arrive at your 'Big Day'.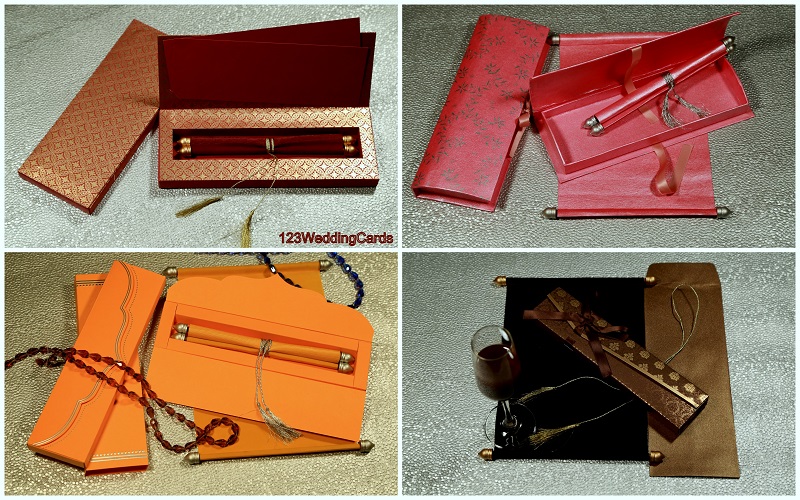 So, Let's cheers & grab these exclusive season offers to make your wedding budget-friendly as well as 'Royal' with our classic scroll wedding stationery.