Getting engaged is one of the most exciting moments in a woman`s and man`s life. Muslim weddings are always unique because of their traditions & rituals. Muslim wedding rituals extend up to three days. The colorful themes are followed in different part of the world depending upon the local traditions & rituals. Muslim wedding cards always play a significant role in the Muslim wedding traditions. Here are some vital traditions that follow in Muslim weddings:
1. Istikhara and Imam Zamin:
This is the first phase of Muslim wedding ceremonies in which grooms mother visits the bride's house and ties a silver or gold coin on the upper hand of the bride which is known as Imam-zamin ceremony.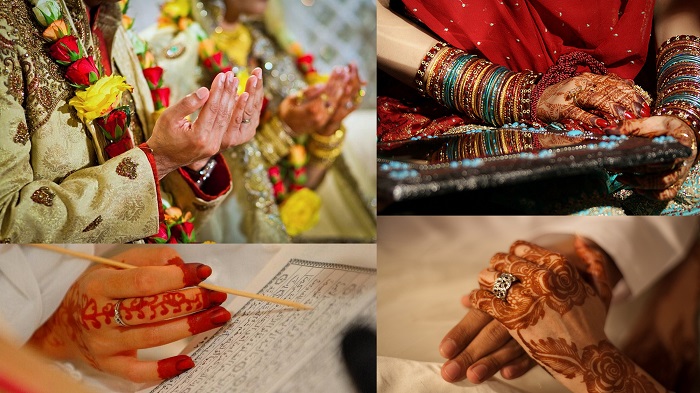 2. Mangni & Mehandi:
Mangni is the ring exchange ceremony where the both bride and groom exchange their rings; they are committed to each other to become a life partner. Mehndi Ceremony is the next ceremony, which is held just before the marriage. During this ceremony, the hands and feet of the bride are adorned with henna designs. There is no one fit better than glorious Green and Modern  Muslim wedding cards to invite your wedding guest on your nikaah.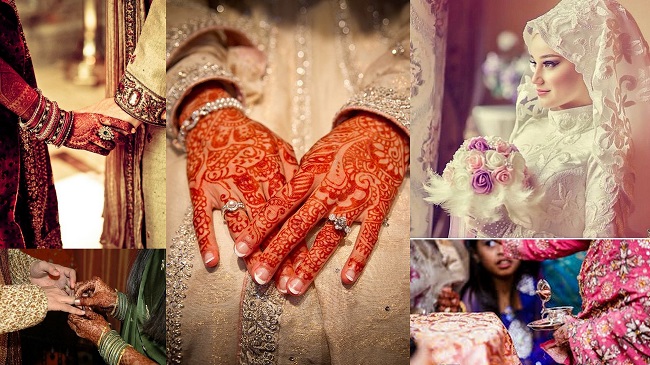 3. Nikaah & Mehr:
In Nikah ceremony the groom or his representative proposes to the bride in front of at least two witnesses. The bride typically wears a bright-red lehnga, a heavily pleated skirt with a long blouse embroidered in gold. Mehr is the amount promised to be paid by the groom to the bride at the time of their wedding, which legally becomes her future property.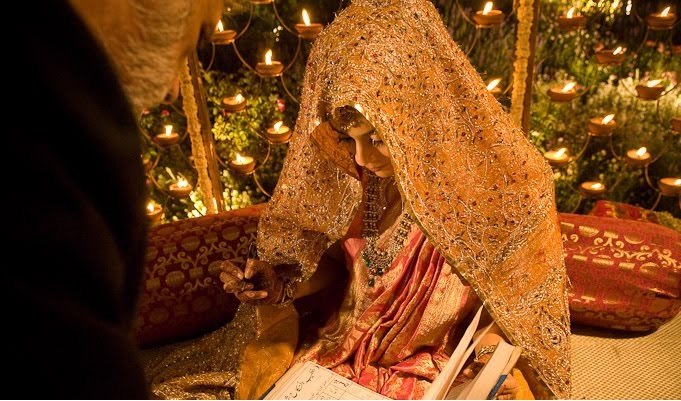 4. AarsiMushaf & Dinner:
In this ceremony the couple is seated fact to face each other, with their heads covered by a dupatta. The Holy Quran and a mirror placed are placed between them, through which they are allowed to see each other for the first time. This is known as AarsiMushaf.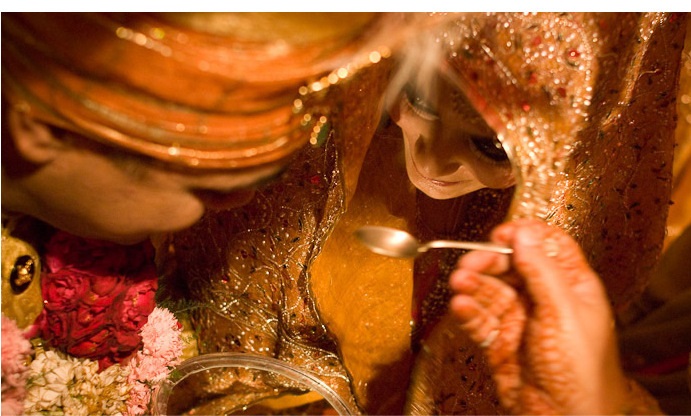 5.  Rukhsat & Walimah:
In this ceremony the bride's family bids her a farewell before she departs for her husband's house. The bride's father gives her daughter in the hands of her husband for her future well-being. The Walimah is the lavish reception that the groom's family hosts after the Nikaah. It is a joyous occasion that brings together the two families, their relatives and friends.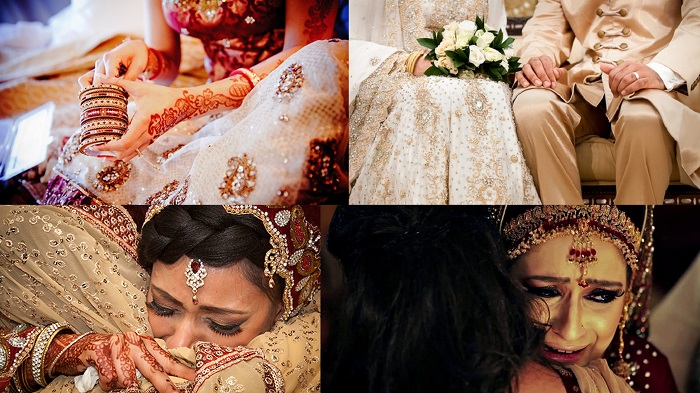 Like weddings around the world; Muslim weddings are always incredible for their unique traditions & customs.