Wedding has unique importance in the life of each and every individual who is getting married; in the same manner marriage invitations carry the same amount of relevance and gives perfect grace to the matrimonial ceremony. But it is very important to select a card which complements your wedding function. Wedding Invitation must be planned in the most wonderful and innovative way to invite guests to attend your extraordinary occasion.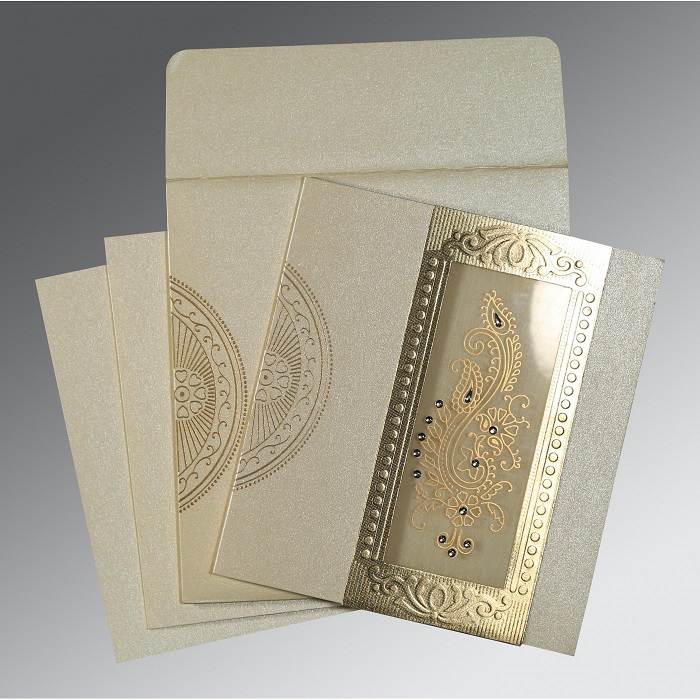 Product Detail: I-8230O
Well, every religion has its own particular method to rejoice wedding, yet marriage invitations have similar features. Have a look on the Muslim wedding celebration.
In Muslims, the marriage function is known as 'Nikaah' and special significance is given to Allah. In Muslim culture, wedding is seen as a auspicious occasion wherein the family members and friends come together and enjoy the whole function.
Muslim Invitation cards are sent to guests with an appeal to attend the event. In this culture green color symbolizes peace, harmony and unity. The marks like moon and other religious symbols are a must in Islamic invitation cards as it denotes religiousness and Muslim traditions. The marriage ceremonies are organized in a grand way wherein the bride and groom with their families, relatives and guests enjoy the matrimonial ceremony followed with traditional rituals.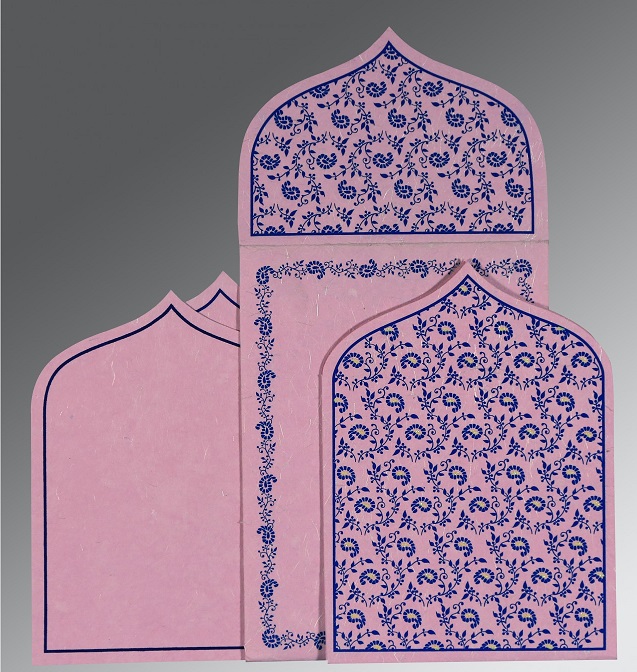 Product Details: I-8208J
The Muslim marriage cards can be handmade with beautiful designs. While selecting a particular card you must always keep in mind the theme of your big day. Along with card you can also select various add-on cards like RSVP cards, program cards, menu cards and many more in order to complete your whole portfolio of invitation cards.
Wedding invites must be sent out four to six weeks ahead of the marriage date as it gives ample time to relatives and invited guests to schedule their whole program to attend the special day. These are meant for sending to those people who are close to the families and without their presence and blessing the whole occasion is incomplete.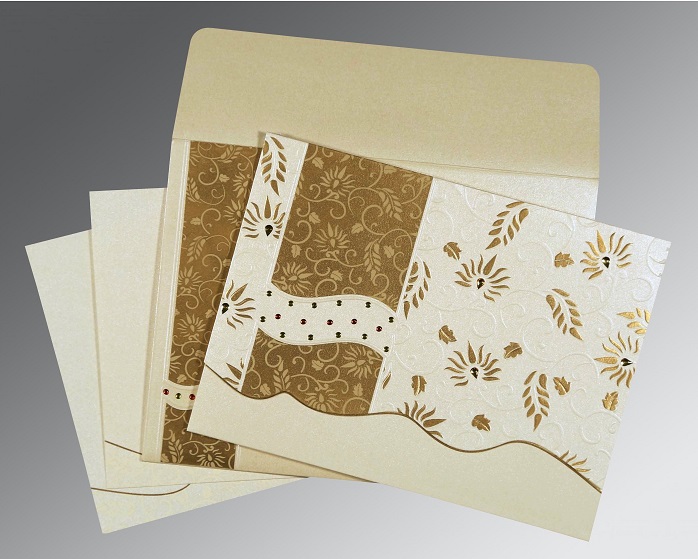 Product Details: I- 8236B
The cards can be printed according to your wedding theme and religious symbols. Marriage celebrations are incomplete without invitation cards as it helps in announcing the event in graceful manner and helps to create excitement in the heart of everyone who is supposed to attend the big day.
So, if you are looking for wide variety of new Muslim Wedding Invitations then browse 123WeddingCards. Our highly qualified set of designers will listen to your requirement and design card as per your instruction. At the same time, various types of matching add on cards are available like Menu cards, Program cards, save the date cards and many more which can give your main wedding cards a new redefined look. Come and unfurl the amazing world of Muslim cards for optimum satisfaction.