Thanksgiving is one of the most awaited times of the year. It is the time that marks the start of the month-long festivities which completes with the arrival of the New Year. Find your best Thanksgiving ideas.
Thanksgiving is the time when you send holiday cards to your loved ones. You spend time with your family and the people who matter to you.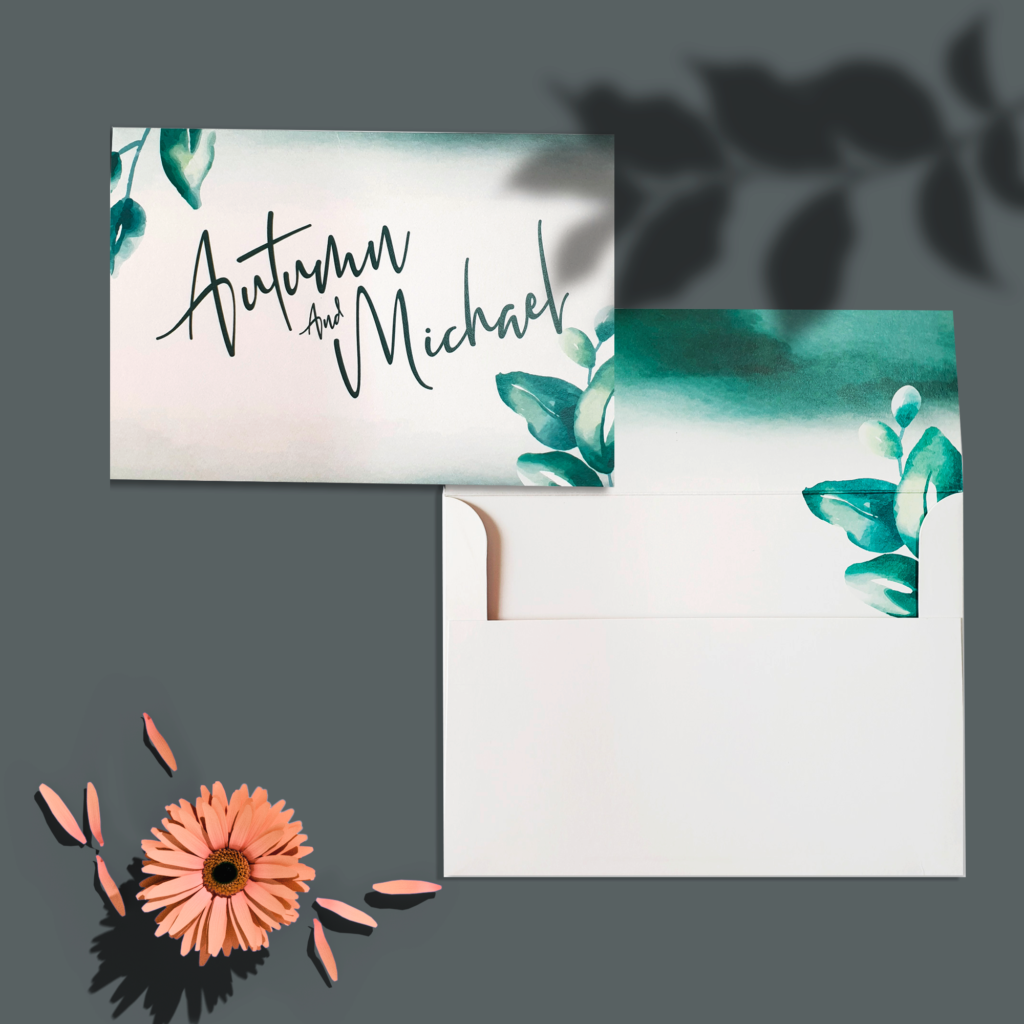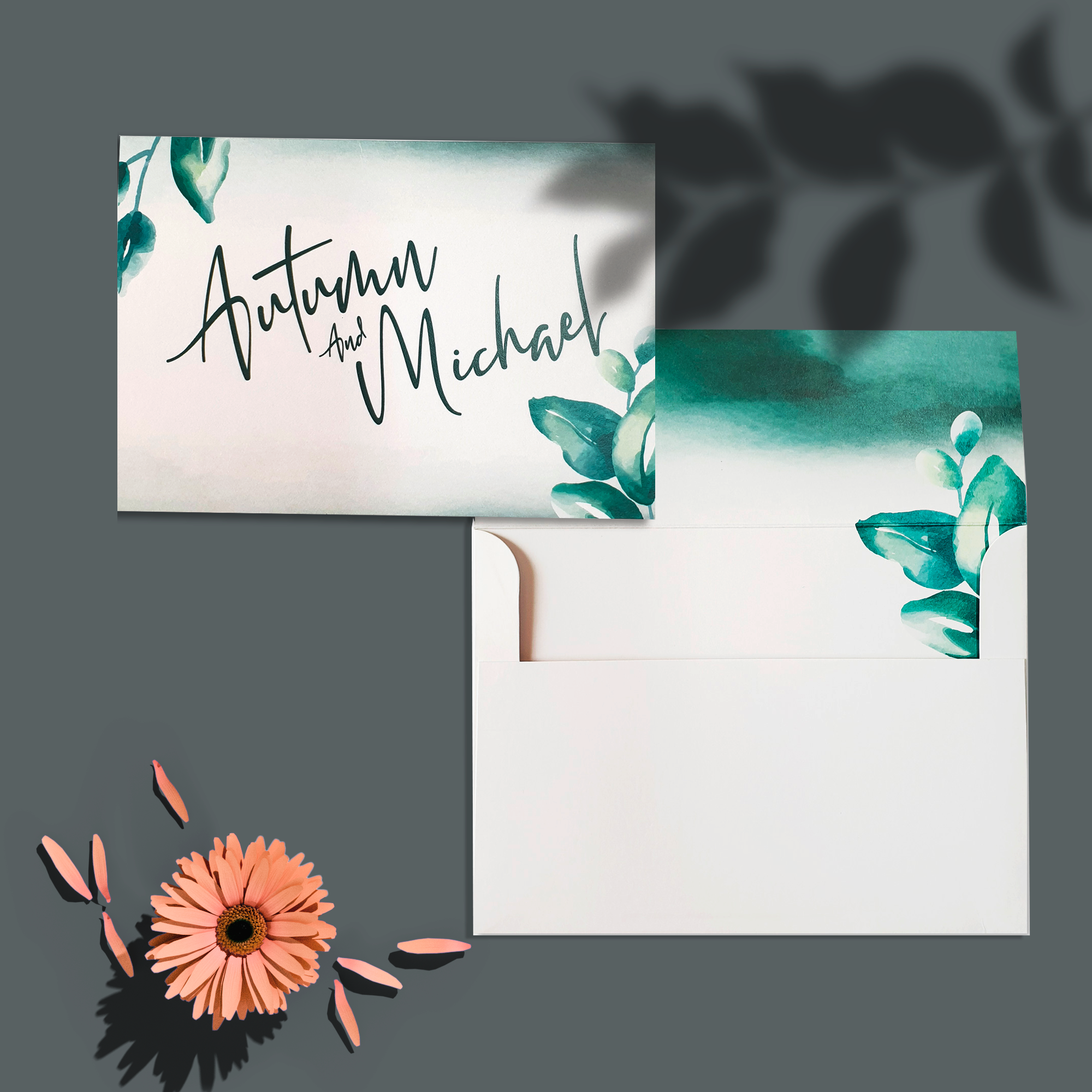 For the past several years we have been celebrating Thanksgiving with well-roasted Turkey, wine, tasty cocktails, holiday cards, decorations, and a taster menu.
But this year due to the outbreak of a pandemic, there will be a slight change in the thanksgiving ideas. This time of year it's time to let go of the traditional thanksgiving ideas and adopt the new one seeing the pandemic and social distancing.
We have come up with a consolidated list of novel thanksgiving ideas that will elevate your festival experience.
From kicking off your day with a turkey trot to hosting a post-dinner virtual game, and to taking the group photo, you will find all the fun thanksgiving ideas that will leave a memory to cherish forever.
Be Ready with Your Binge-Watch List
How about some screen-based bonding? The pandemic is hovering like anything upon us. In such a situation it would be great to sit inside the house and get ourselves prepared for a binge-watching movie marathon for Thanksgiving.
Be it your favorite TV series Friends or a Harry Potter movie series. Staying home away from the wrath of the pandemic will be one of the best thanksgiving ideas this year.
Be Thankful
Thanksgiving, evident to its name is all about being thankful for what we are blessed with. In this thanksgiving idea, don't just get frenzy and forget the true meaning of the festival.
Dole out black sharpies, it is the right time to invite over a few closest ones on this day and requests them to write what they are thankful for on a butcher paper cloth.
You can always keep this cloth with you and take a look and drenched in the good time memories.
Give Kids Something to Work On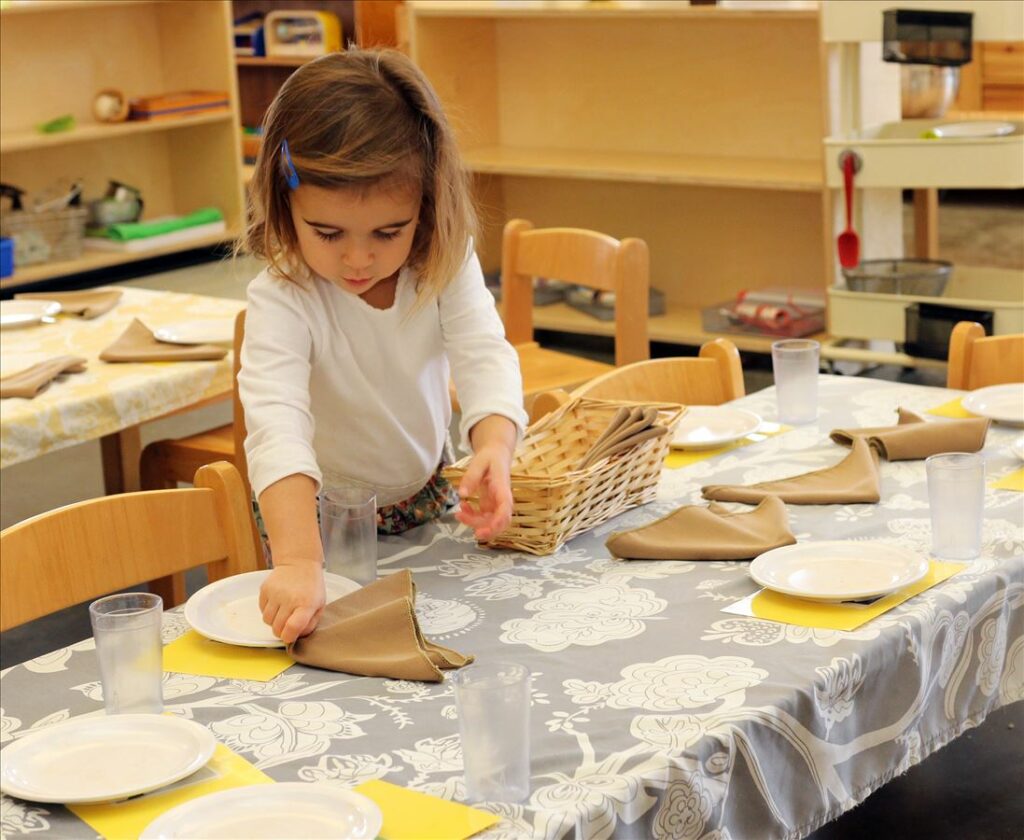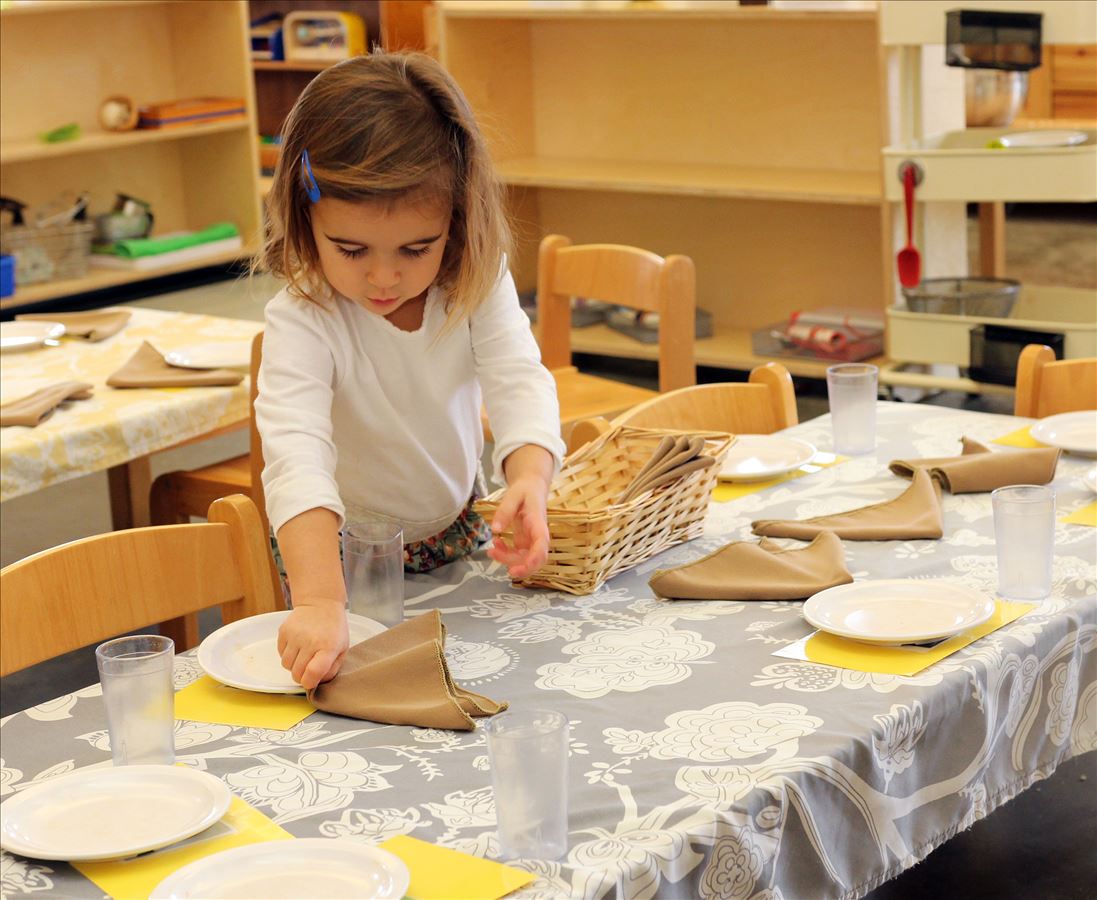 On Thanksgiving, everyone stays together. The best part of the day is everyone has someone to celebrate the day. Give kids something interesting to do during Thanksgiving. Involving the little ones in the preparation is one of the best thanksgiving ideas you can go for. Meanwhile, you are preparing and cooking the dinner, you can have the kids set the table for thanksgiving dinner. Appreciate their efforts so that they feel proud that they have contributed to the festivities, they can learn the importance of chipping, and stay at bay from the stove. You can also ask them to try their hand in crafting holiday cards for the near ones.
Birthday Celebration
Celebrating birthdays on thanksgiving, sounds weird, right? But see it in this day, for most of the part during a year, we all have been busy with our lives and can't manage to celebrate our special day with our loved one. On Thanksgiving when everyone gathers around, why not make it more special by celebrating everyone's birthday together, and cut a cake?
It is one of the best thanksgiving ideas through which you can celebrate everyone's birthday for those who cannot travel to you on their special day.
Thanksgiving Potluck
There is absolutely no need to spend hours alone in the kitchen. Everyone has their own specialty when it comes to cooking. Try to go for choosing a traditional thanksgiving cuisine, the recipe of which is passed down through the generations.
Getting guests into this fun is one of the best thanksgiving ideas with the preparation of holiday cards. Invite your guests to come up with the best dish they can cook. In this way, you can get to enjoy the best thanksgiving dish for sure.
Thanksgiving Traditional Ideas for Dinner Menu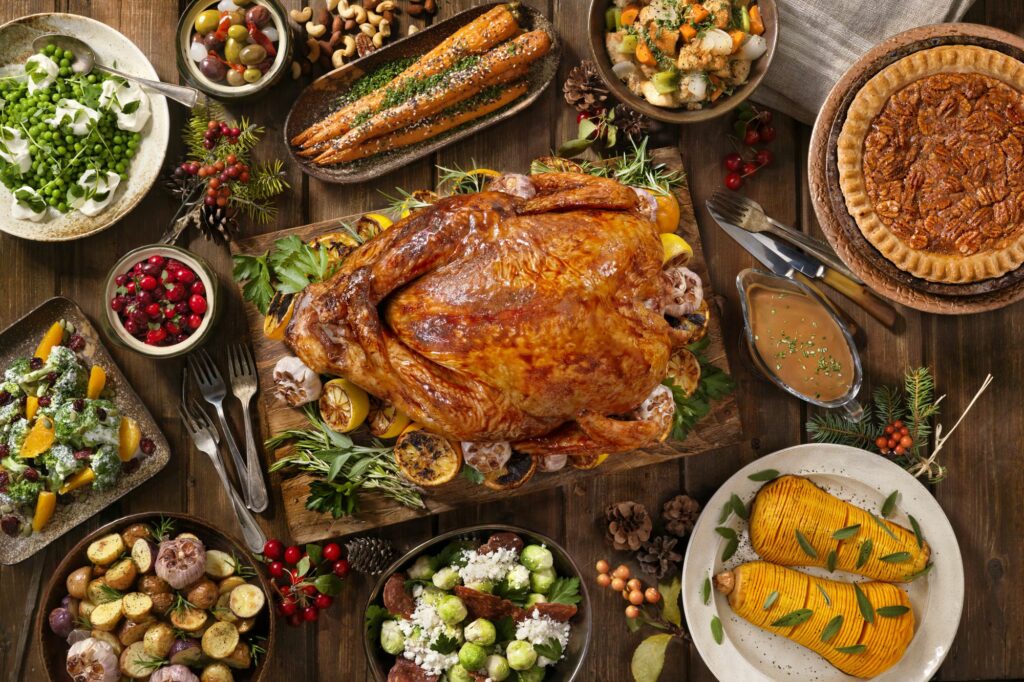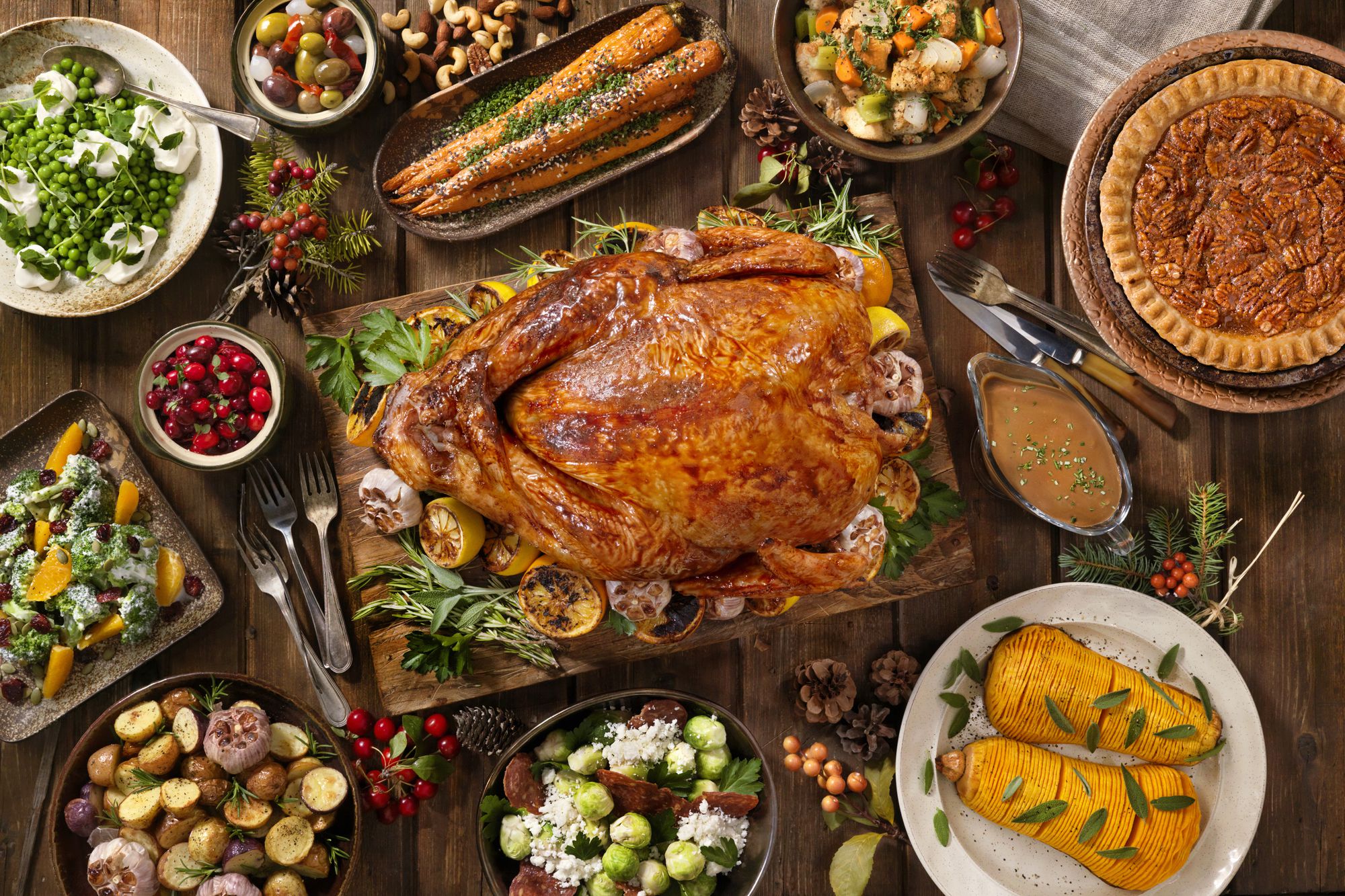 Thanksgiving is all about fun, food, and frolic. If you are looking for thanksgiving ideas for the dinner menu then you are at the right place. We are here with the best thanksgiving dinner ideas from all significant categories that will let you experience the traditional thanksgiving menu.
Thanksgiving ideas for Appetizers
Here are few thanksgiving ideas for appetizers that will kick start your thanksgiving part. Bite-size vegetable pizzas, Mexican pinwheels, spinach, and artichoke dip.
Thanksgiving ideas for drinks
Apart from holiday cards, an array of drinks is something that makes thanksgiving memorable. Some of the thanksgiving ideas for drinks include:
Cranberry apple cider punch, a warm drink for a cooler timer.
Cranberry pineapple tea, an easy ice-cold drink.
Cranberry ginger ale punch, a delicious one.
Sherbet punch recipe, it's a classic one.
Thanksgiving ideas for Jello Salads
A thanksgiving is incomplete without Jello salads. Here are some classic salads which you can also serve as a dessert.
Raspberry cranberry jello salad with a tangy and sweet taste.
Black cherry jello salad with cherry cola.
Lime jello salad, also a perfect choice for Christmas, an interesting thanksgiving idea, isn't it.
Layered jello.
Thanksgiving ideas for Turkey
Both turkey and thanksgiving are synonymous with each other. Here are some ways and interesting thanksgiving ideas in which you can enjoy your holiday turkey:
Cook a smoked turkey recipe.
Turkey with citrus, butter, and cola
Turkey with an electric roaster
Crockpot turkey breast
Bacon-wrapped turkey
Traditional Thanksgiving Ideas for Table Décor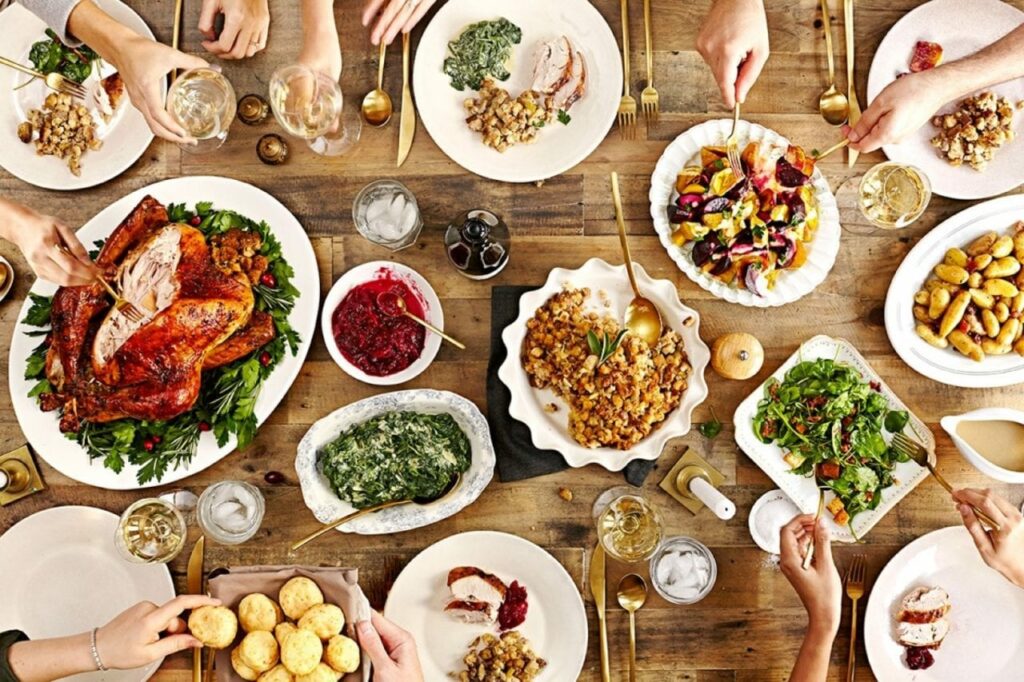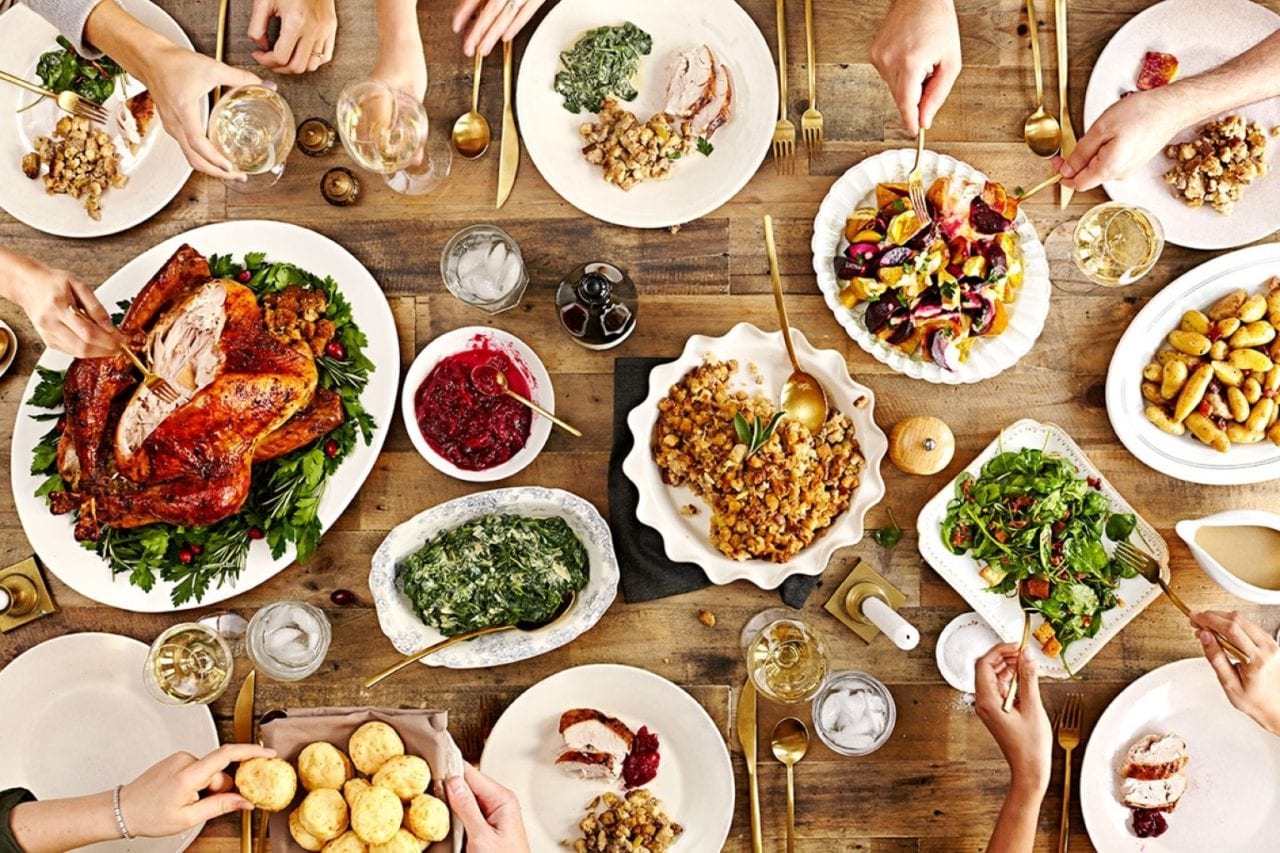 We are sure you will love the collection of thanksgiving table décor ideas.
Go for an elegant gravy boat.
Chic wine goblets to raise a toast
High-quality simple baking dish
Go for high quality cutting classic utensils
Adopt beautiful linen napkins
Adorn your table with a linen tablecloth
Make your napkin folding job with engraved napkin rings
Some Other Traditional Thanksgiving Ideas for You
Ask your guests to make a thanksgiving toast.
You can send guests home with leftovers.
Go for alfresco dining outside.
Try some new recipes.
Pen down your thanksgiving wishes.
Go for the post-dinner walk.
Sit together and share beloved family stories.