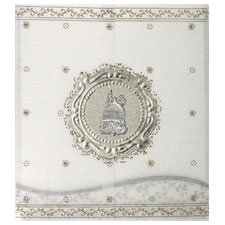 Wedding is full of rituals and decorum in Islamic religion and it is based on sacred Quran. It is not seen as just weaving of two individuals but also sets connection between two different families. It is regarded as most holy ceremony as well as a divine event in the life of bride and groom.  In Islamic culture, marriage is full of celebration and magnificence.
It is embedded with traditional customs and which makes it an occasion of frolic. In Islamic religion, wedding invitation card are given lot of importance and regarded as the medium to invite the guests and friends all across the globe. For a well-designed wedding ceremony, beautifully crafted invitation card is used. This particular community is ardent religious and uses various religious symbols while designing a beautiful wedding invitation card.
In Muslim religion wedding is called as "Nikah" or "Walima". In the same manner the invitations used in this ceremony are called "Nikah" cards. These are designed in exotic designs with innovative style to match the marriage theme.  It is perfectly coordinated with designs and texture to add grace to the bridal ceremony.  The cards are generally in green color. The wedding cards also have religious symbols like moon and star which are regarded pious and holy. The green color is very auspicious in this community, so colors are used in the background of the invitations to make them blend with religiousness.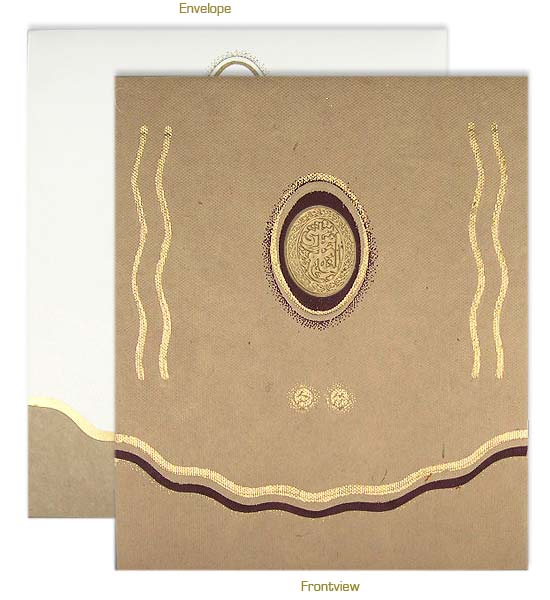 So, now the question arises where to beautifully handcrafted Muslim wedding invitations for the perfect celebration. It is very difficult to find a proper place for it. Well, the best place is an online wedding card portal known as 123weddingcards.com which has a team of highly qualified designers in particular for Muslim wedding cards, who work 24/7 to make the best imaginable designs along with the texture.
 It also gives various types of highly customizable invitation cards to match your requirement and need. This portal gives a wide range of Muslim wedding cards wherein you can choose your favorite card along with the color.
The designers also pay attention to your wedding theme and design it as per the theme to make it classy and stylish. At the same time various matching add on cards like RSVP cards, Thank You cards, menu cards and program are also available to suffice the main wedding cards portfolio.
It also offers a wide collection of designer as well as scroll invitations for Muslim bridal ceremony to give it a royal look. Another important service available is the24/7 customer support team which handles all the queries related to selecting and delivery of cards worldwide.