Every girl dreams of golden hair like "Rapunzel", I hope you remember the character from the movie "Tangled".  In everyone's life wedding is the most memorable day, my post give insights on wedding hair look to make your wedding day terrific.  You think of having your "dream" hairstyle complimenting your wedding dress, not compete with it on your wedding day.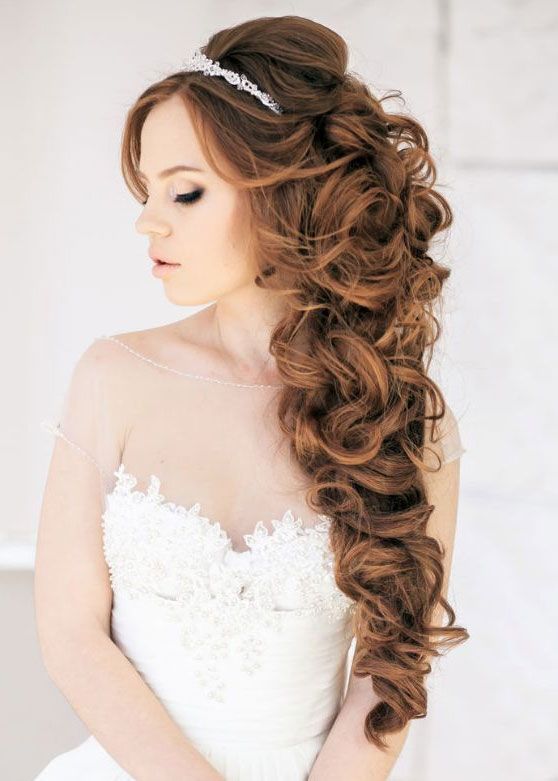 Choosing your best hairstyle depends on lot of inherent factors relating to wedding dress, hair length, hair shine and your face shape. Nowadays, brides opt for famous hairstylist to shape their wedding look. A trustworthy stylist is very necessary, who understands your need and is available on the particular day. Have a peep!
Make a perfect match with wedding dress–
Your hairs should complement your gown, not compete with it on your wedding day. The formality of your wedding dress is the key and it dictates your wedding hairstyle. A recent trend, modern outfit like a simple cut dress, hairdo can be either slick back hair or a sleek blow-out goes perfect with the occasion. For a country wedding type look such as high-waist frocks, peasant dresses, or period-influenced cut design goes well with hair in loose curls or maybe sprinkled with small blooms goes well with curly hair. If you choose big ball gown style dress, dramatic updos give a perfect grace.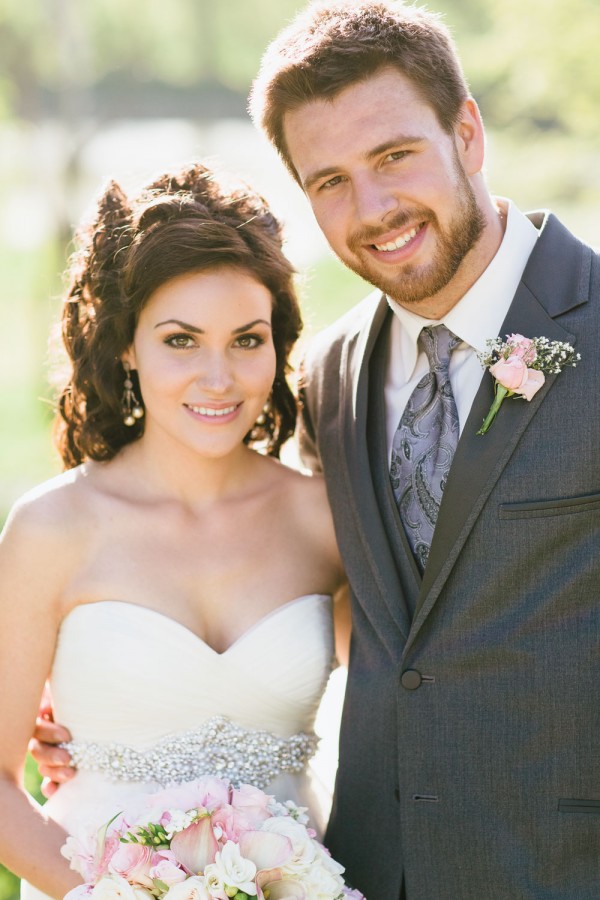 Hair shine– Shine plays an important aspect in bride's hair, for instance straight hair by nature tends to look glossier and shiny, but strong breeze might ruin the whole effect. And to battle this common problem especially in winter, spray an anti-static spray. For example curly or wavy hairs, prone to dullness and brittleness, put on a moisturizing conditioner before you begin the styling and then go for a shinning serum to add gloss and shine.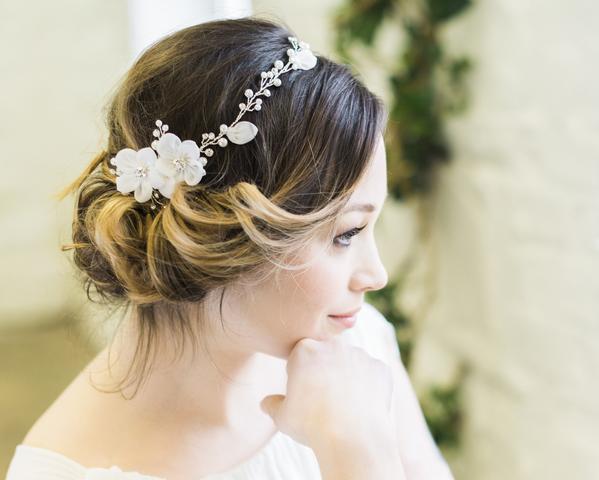 Hair length–
Length obviously limits your options, but this biology needs to be battled and conquered. Suppose you have short locks, you will find some seriously sexy and glam hairdo's like mini barrette for a short-haired brides. Another can be an elastic headband with petals is another simple but elegant style. But if you have long hairs, then plenty of options are available. For instance, if you decide to wear your hair up a choice in the summer gives perfect wedding style and look. Many other ways like buns or wigs which ever you choose that suits you and the overall style of your dress and marriage.
Face Shape-
There are seven types of facial shapes like oval, long, pear, rectangular, heart, square and diamond. In case of oval shape, best hairstyle is having layers till your best features such as lips or chin. Bride with rectangular face hairstyle with width on its sides, adds a new look to the face.
Another important option will be hiring a professional hair stylist, to ease the worry related to hairdo. But, at the same time you can also give your choice or ideas which might look stunning on you. After all it's your day and your choice to have a pixie look.
As wedding hair style is silver, wedding invitation cards (123weddingcards) are gold.