Looking stunning on her wedding day is every girl's dream. For this, they always try to find the latest wedding gowns, makeup tips and fashionable accessories. But, are these enough to look gorgeous? Is there anything else that needs to be focused in order to intensify your bridal look? How can you forget your wedding hairstyle? This is something that will add all the charm to your beauty on your wedding day and here are some amazing wedding hairstyles 2016 exclusively for you. So have a look & decide your hairstyle.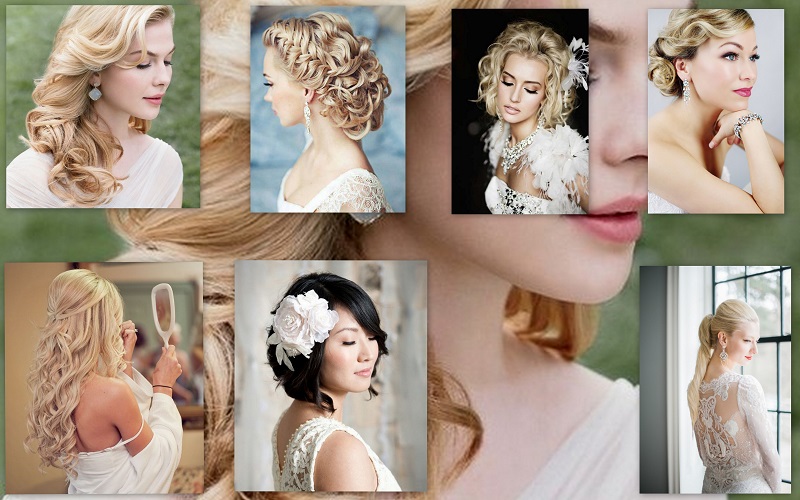 1. Half Up and Half Down Hairstyle: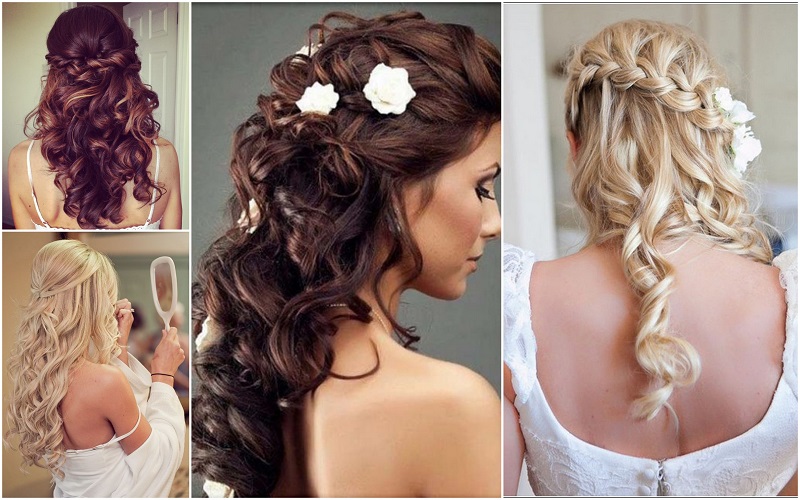 One hairstyle for the wedding that never goes out of fashion is this beautiful half up and half down hairstyle. You can simply take the front strands of hair and clip them sideways or back-ways for achieving this stylish look. You can use bold clips having feathers, pearls or gemstones to intensify the overall look.
2. Short Hairs Hairstyle: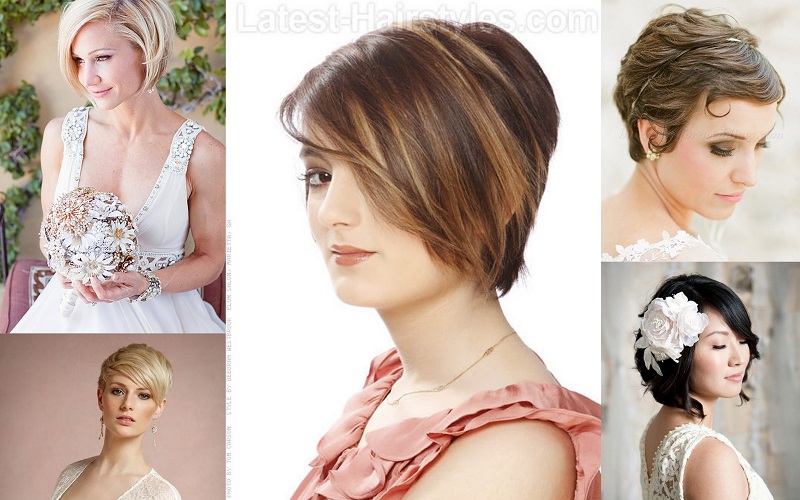 Having short hair does not mean that you cannot incorporate hairstyle ideas in your look. There is a lot of hair styling possibilities waiting for the brides with short hair. They can try ravishing curls, hair accessories and hair bands for the extra charm. Having slightly curled hairs with hair accessories will be beyond perfection for all the glamour.
3. Loose Waves Hairstyle: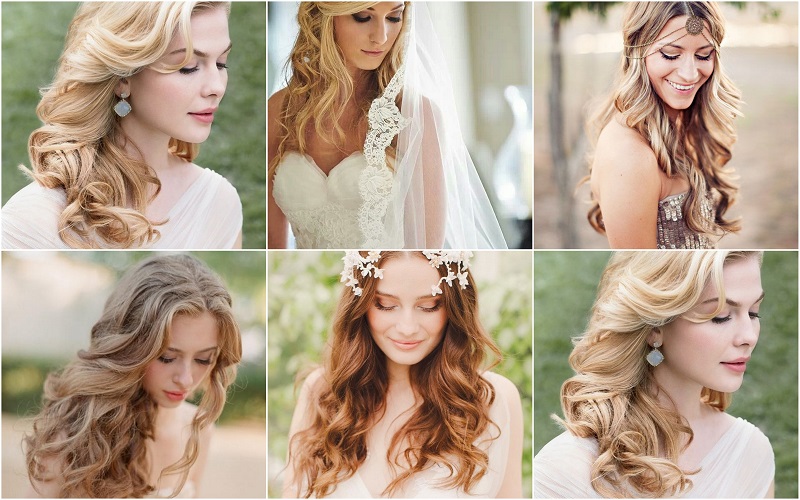 'Loose waves' is the best Hairstyle for girl if they have the free-spirited soul within. You really not to take too much pain for achieving this look at all. Just try to enhance your waves and leave your hair loose for your wedding day. Add an oversized head wrap for the unbeatable charm.
4. Ponytail Hairstyle: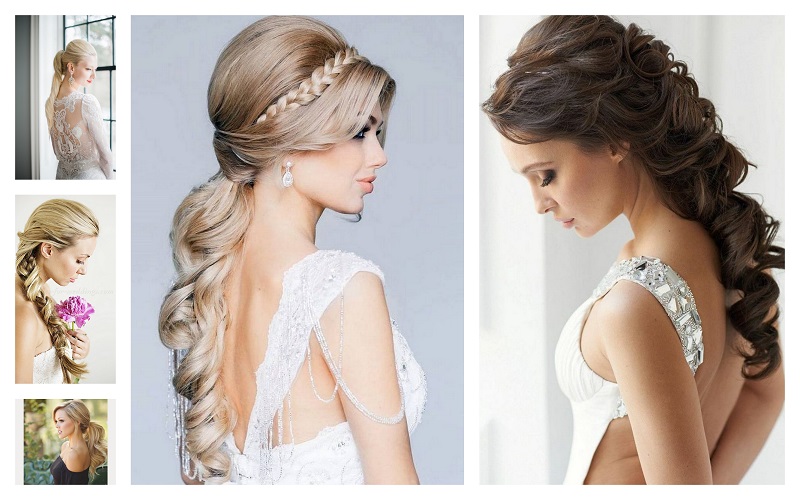 Endless hairstyle ideas are available for pretty girls with thick hairs. They can leave the hairs as such or they can try any hairstyle to shower all the beauty on themselves. The wedding hair-styling guide suggests them to tie their hairs into a high ponytail for the real beauty. The hybrid pony-bun hairstyle is the second option to look super beautiful.
5. Curly Grace Hairstyle: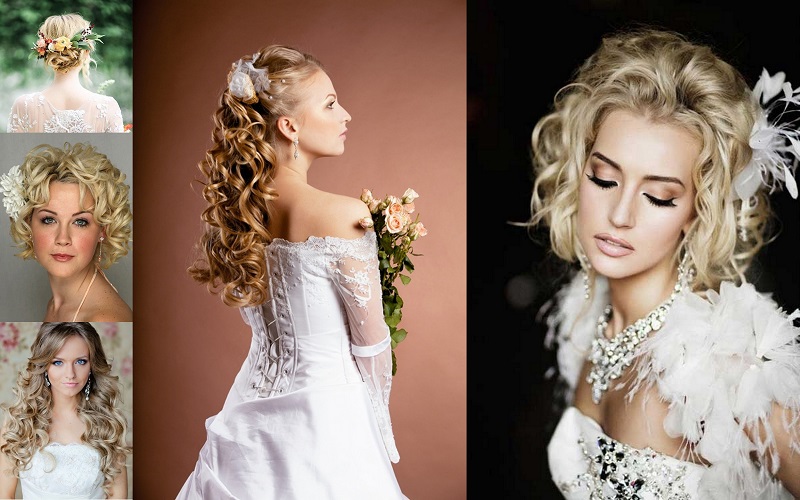 At times, it seems somewhat similar to 'loose waves' wedding hairstyle but, it is not. You can always have curls and ringlets in your hair to have a perfect bridal lush look. The bouncy touch to these curls and ringlets will make you even more beautiful and elegant.
6. Braided Style Hairstyle: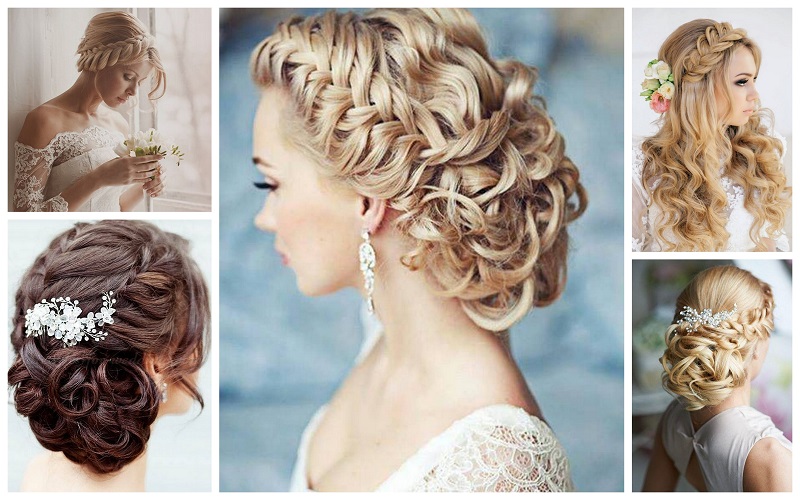 If you are looking for a stylish and classic hairstyle for the wedding, you should opt for the braided style of hair. It is super stunning and it looks cool and whimsical on any girl. There are various styles of braids available that could be tried by the brides this year. You can either braid your front strands of hair for a crown look or you can braid your whole hair.
7. Retro Glam Hairstyle:
It's vintage and classic still, it is at the top of women hairstyle 2016. You can get a retro styled bun for your wedding to look super glamorous and elegant. If you have curls in your hair, you can use the style of two-toned color on your hairs for an amazing and unique look.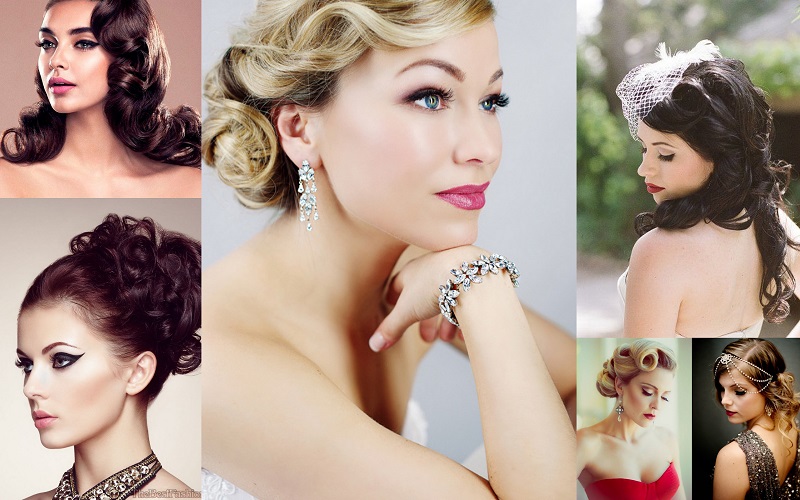 Hope you love my ideas, if you want to more ideas you can check at Our Pinterest Boards. I would also like to inform you about our trendy and elegant as well as affordable collection of New Arrival Wedding Invitations which will definitely attract your wedding guest.
Wish you happy wedded life ahead.