Although wedding garter tradition has been there since ages, only a few knows the wedding garter history and details. If you are also considering to perform this tradition in your wedding, it would be great for you to know all the essential things about this amazing tradition right from its history to how to do it. Once you know everything about wedding garter tradition, it would be easy for you do decide if you want to have it or not.
Wedding Garter Tradition

This weddings garter history dates back to dark ages where it was considered good luck to grab a piece of Bride's dress. However, it eventually resulted in running and ripping of bridal dresses. To keep this custom going on, brides started wearing a garter which was later tossed into the crowd in order to pass the good luck.
Buying the garter

When it comes to wedding garter tradition, everything counts even the fact that who buys it. Earlier it was done by someone in the groom's family however, the time has changed. Nowadays, there is no set guideline for buying the garter. Anyone can buy this. In fact, couples are doing the purchase themselves these days.
Who removes the garter?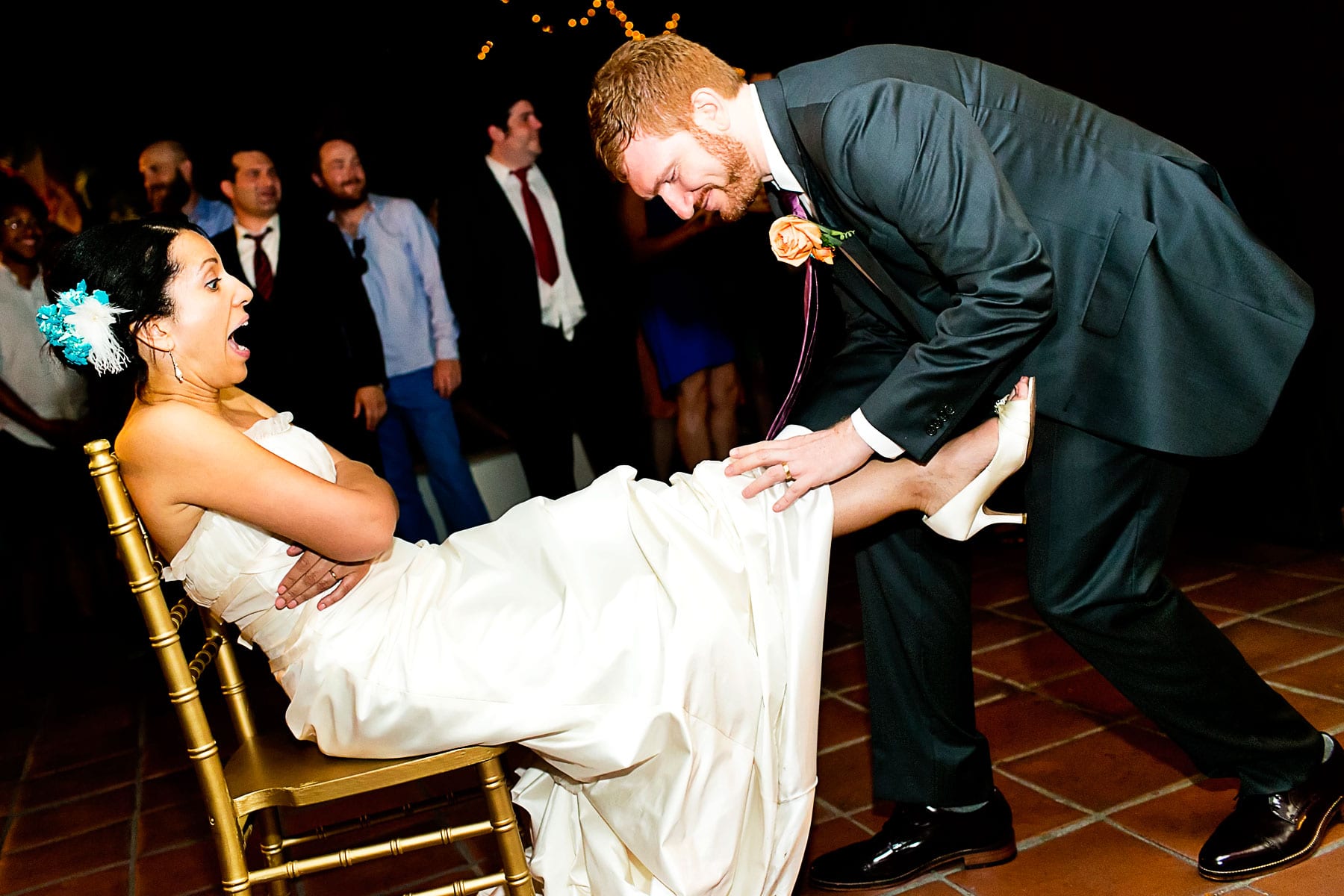 The bridal garter purpose is to pass on the good luck into the crowd of eligible bachelors but, who does it. According to the latest tradition, groom remove the bride's garter and throw it into the crowd. Along with garter, the bridal bouquet is also thrown among the bachelorettes to pass on the good luck.
When to order?

Is there any specific time to buy the wedding garter? Ideally not. If you are planning to have wedding garter tradition in your wedding, all you need to do is order your wedding garter. Although, designer garter needs time for the production so, you can plan accordingly.
Which leg is right to wear the garter?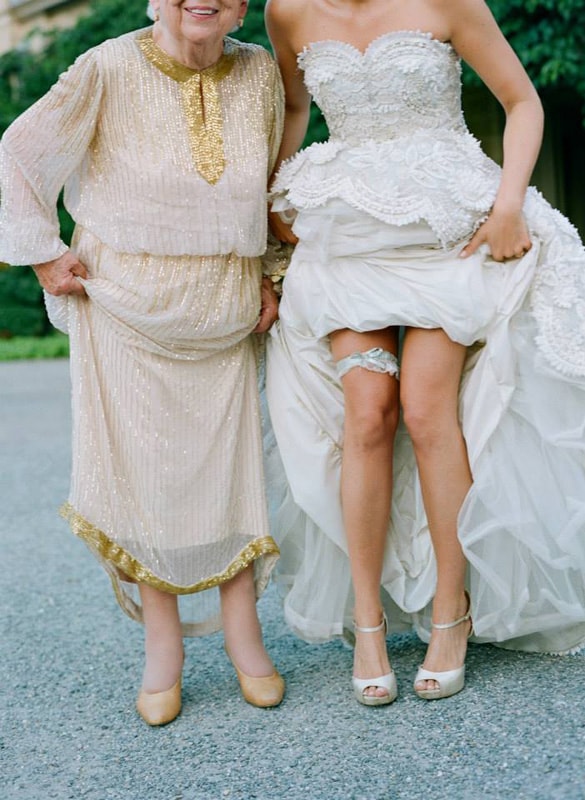 According to wedding garter history, right leg was considered more appropriate to wear the wedding garter. However, the time has changed and you can put on your garter on any leg you feel comfortable. It is definitely not going to impact anything and hence, right or left leg is completely your choice.
Garter placement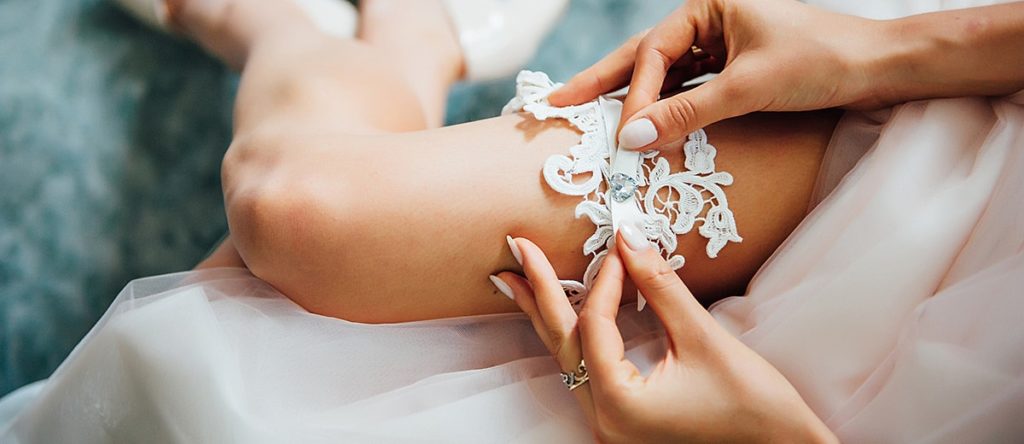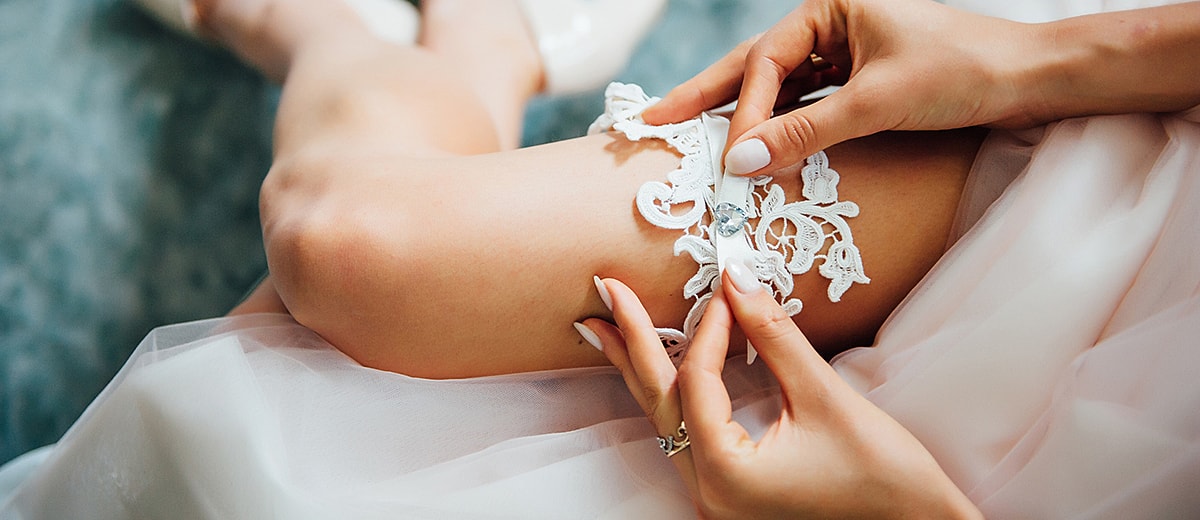 Just like the leg, there is no specific location decided for garter placement. It's completely up to your comfort zone. However, try it beforehand so that you avoid any fuss or trouble later. We suggest that wearing garter just above the knee is the most comfortable as it won't rub your legs while or dance or walk.
Toss the garter or not?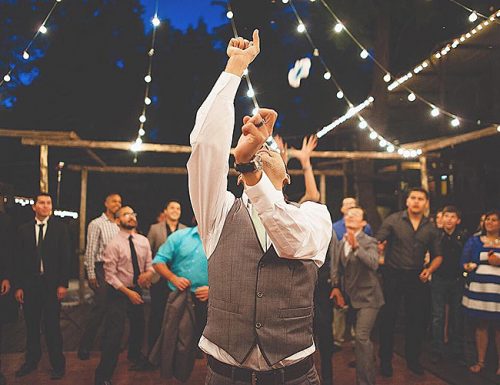 Wedding garter toss is a great thing to do as it involves a whole lot of fun. However, if you are not planning to do it, don't just do it.
Add the comic touch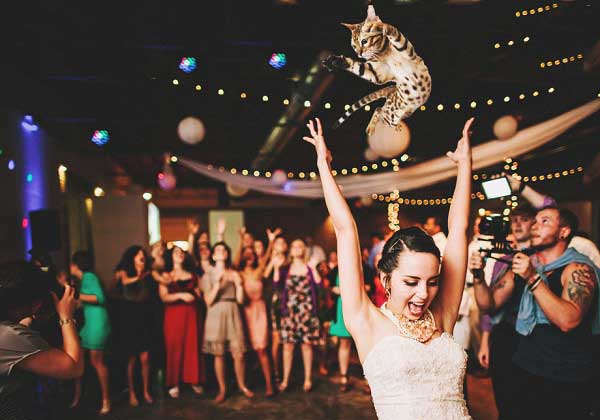 While the garter tradition has been in practice since long, couples are taking a comic twist in this by throwing other things in place of the garter. If your guests have a great humor sense, you can try it too.