Nothing is dreamier than a rustic style wedding where all of your loved ones gathered together as you celebrate the big day of your life. Yes, here I would like to talk about rustic weddings. All knows that winter month is going on; I feel that winter brides might need some help regarding to choose the best wedding bouquet & rustic wedding invitations for their upcoming wedding; so I find out top 5 trending rustic style wedding bouquets & their matching rustic wedding invitations for the year 2016 that will surely help you; also compliment your rustic wedding theme. Read about these ideas here to choose your perfect one.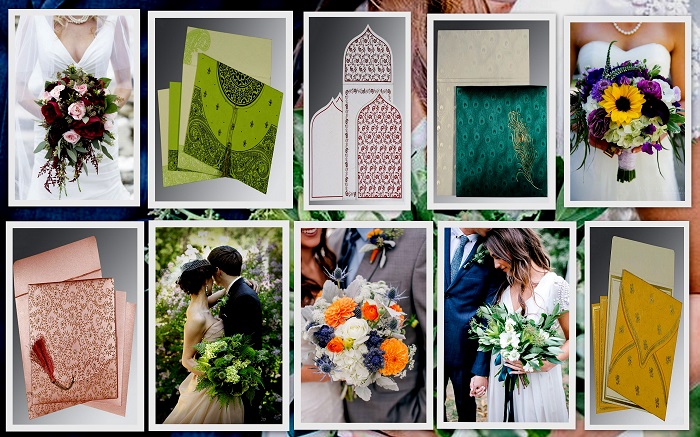 1. Stylish Grey/Brown Wedding Bouquets:
Grey or Brown colors is in trends and widely used in both rustic wedding bouquets & rustic wedding invitations. Uses of rustic feathers or rustic elements in bridal bouquets will best compliment your rustic details that are perfectly crafted and accented the incredible view. 123WeddingCards have different theme wedding invitations, for matching your rustic theme. Buy these rustic wedding invitations with Card Code RU-1413 & RU-8235K that make your rustic wedding as a complete rustic look.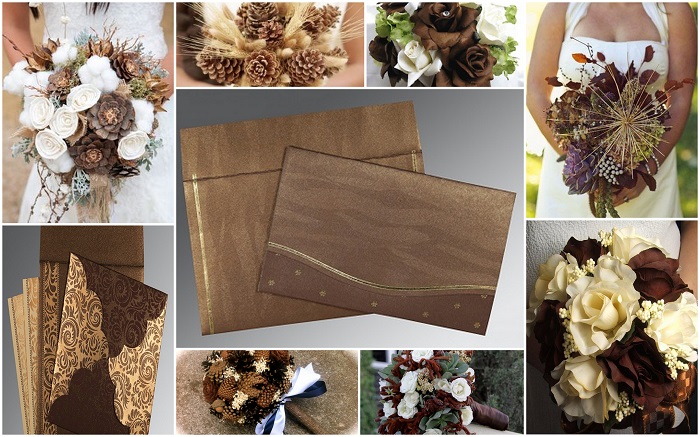 2. Dark Yellow Sunflower Wedding Bouquets:
Yellow is officially my favorite color of the flowers. As a bridal bouquet, I will go with sunflower wedding bouquet at first because it will give so much attraction to brides-to-be. It's your wedding, so you need to gain most attraction on the day. You need to include the same color silk paper rustic wedding invitation to invite your wedding guest. You can search this wedding card by Card Code RU-8203A at 123WeddingCards.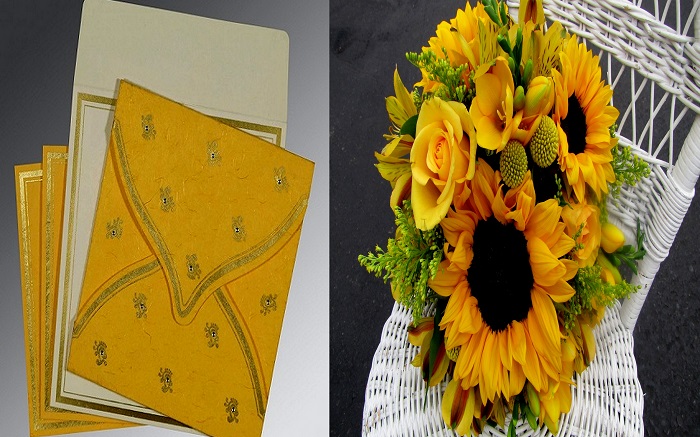 3. Soft Pink Rose Wedding Bouquets:
Each design of pink color rose flower will show the sweetness and gentleness with the perfect accent color. Garden roses with their lush, petals look entirely different and stunning. For matching wedding stationery, choose lavish pink shimmer paper vintage wedding invitation from 123WeddingCards with Card Code RU-8217N.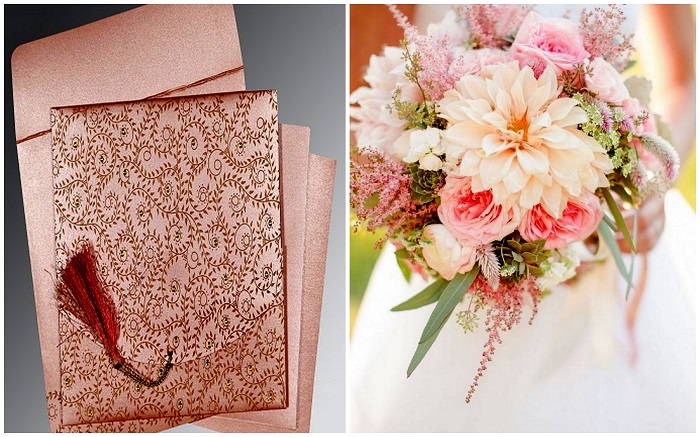 4. Nature Inspired Green Wedding Bouquets:
If you have decided a whimsical, rustic wedding or outdoor wedding reception then, this nature-inspired green bouquet & fancy wedding invitations with Card Code RU-8234H; will perfect suit your big day celebration.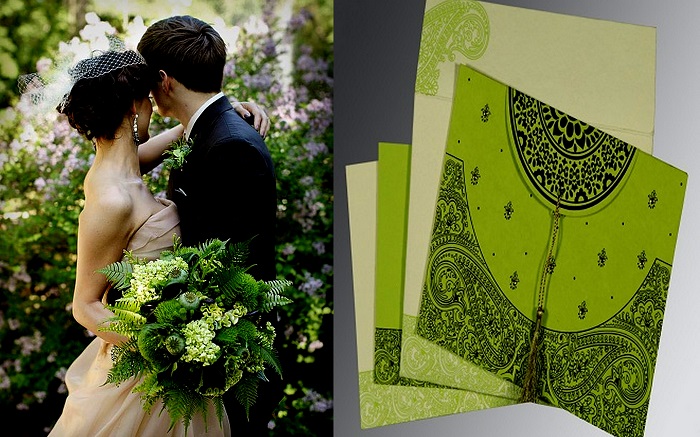 5. Color Combo with White Wedding Bouquets:
All the barn needs for a beautiful rustic wedding is a few handmade touches, fragrant wildflowers displayed as you picked them. White wedding bouquet with color combos will perfect match to your rustic wedding theme where combo of different flowers are also available. For this color combination, you can choose matt paper rustic country wedding invitations with Card Code RU-1505 & RU-8208I.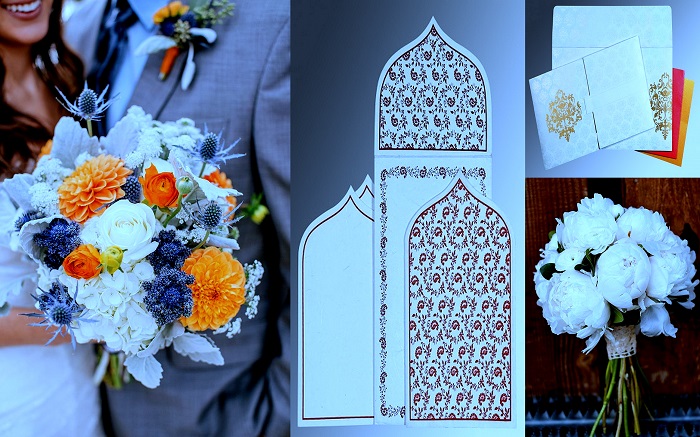 So, let's cheer up! Choose your bridal bouquet & wedding invitations as per your rustic theme. I hope my ideas will help you for your upcoming wedding.