Keeping a budget for your wedding is pretty normal. Almost everyone does it but, planning your wedding in a constraint budget is a quite task. You have to pay attention to each and every freaky detail to save a penny or two on almost every detail. Either you do it by saving on wedding décor or opting for cheap wedding invitations.
 Even if you don't have a constraint budget, it is still good to save money by choosing discount wedding cards. Okay, you might be wondering how to find an ideal wedding invitations sale and where to look for cheap wedding invitations? Well, for that you don't need to worry at all as 123weddingcards.com always offer you wedding invitations offers and deals and this time too, we are here with mind blowing discounts on wedding invitations.
Do you want to know the whole deal? Well, we are offering flat 10% discount on our all wedding invitations and for this you have to use Coupon Code: WOW10. This New Year's offer for 2018, will offer lots of affordable wedding invites to all those gorgeous couples, who are about to get married. And remember, this offer is applicable only on bulk orders.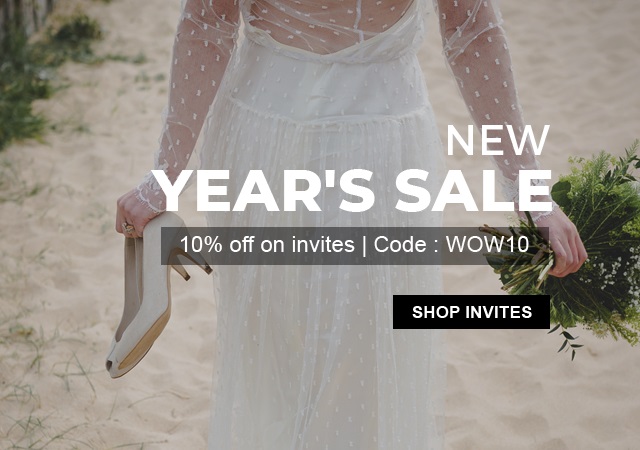 We know what you are thinking? We know that you must be wondering how 123WeddingCards can offer only a 10% discount this time when they always come up with the best wedding invitations sale every time. Let us tell you, we are not done yet.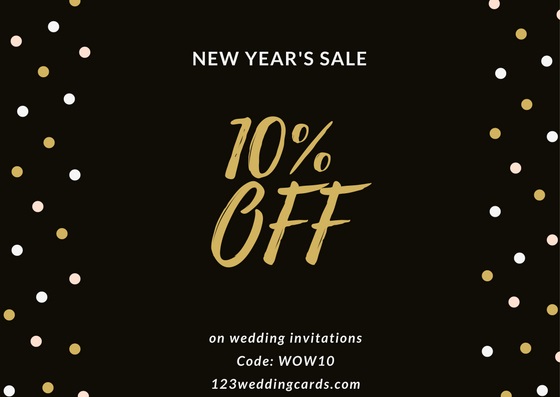 We have recently started a new referral discount too for all the stunning couples, who would be tying the knots soon. Using this offer you will avail a flat 20% discount on all wedding invitations at 123weddingcards.com. Although, it is a limited time offer but, you can take the full advantage of this offer by referring your close buddies without even signing up with us. Yes, you read that right but now, you might be wondering how?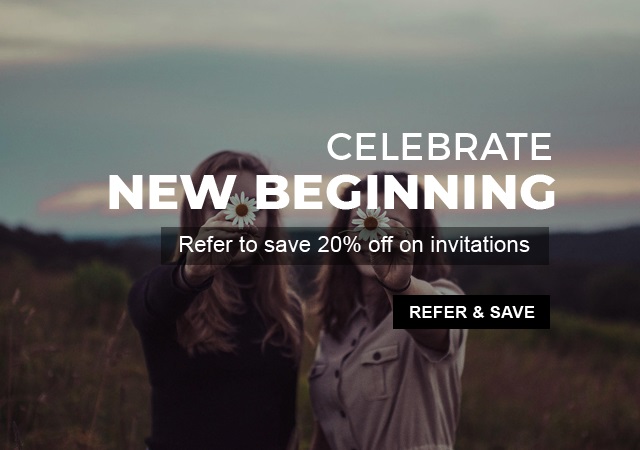 It is simple, to get this offer you need to refer 123weddingcards.com to your loved ones by submitting a short form on our site. When you have submitted the form successfully, both you and your friend with get a secret coupon code for flat 20% discount at 123weddingcards.com. No need to worry about your coupon code, our system would automatically send the discount code on your Emails (referee and referrer). Remember, this offer cannot be clubbed with other offers and it is not redeemable for cash. However, you can use this offer multiple times by referring your other friends too. We know that you are too excited about our deals but, hold on all your celebrations and instantly plunge into the galore of cheap and affordable wedding invitations at 123WeddingCards as it a limited time offer.

In case you have any further query or suggestion or you want to know more about our wedding invitation sale, you can always give us a call on our customer service number and we would be more than happy to help you.