Let's go Minion………….
"Minions" has hit the silver screen already this July; bring them on your Big Day as well! No matter how many ages you have covered still, when these tiny chaps come along with the French fries you order in Mc. Donald's, your eyes pause to glare at these cute dudes. Clothes, footwear, toys, handbags, etc you can catch their prints almost everywhere these days. A Minion theme wedding can be a perfect way to display your love and affection towards these super cute creatures.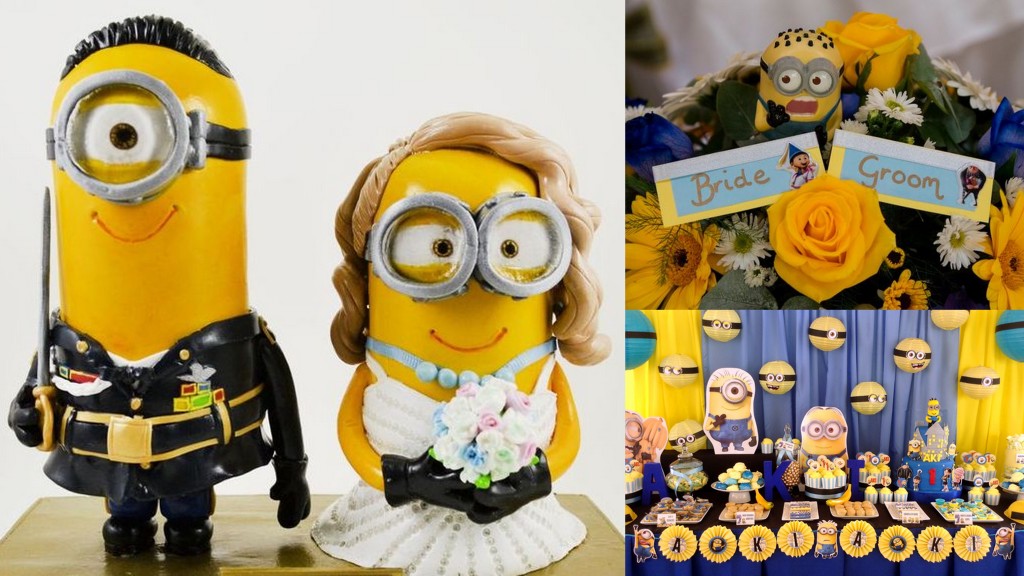 First of all, surprise your guests
Contact a creative wedding card dealer who can understand your requirements more than you do and tell him your idea for the wedding card. Get personalized wedding stationery with minion and other cartoon characters printed. A unique wedding invitation is all you need to do to bring the guests in a comical mood and also choose the Best RSVP Invitations to finalize your guest list.
Dress Code is Simple
Of course you are going to dress up in blue and yellow! While your bridesmaids will look stunning in vibrant blue or yellow, the groomsmen can deck them up in yellow suits with a blue tie (or blue suit with a yellow bow tie, up to you pick anyone).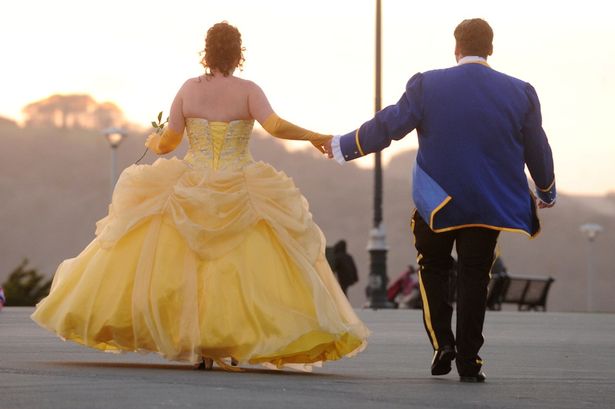 Footwear will require an easy home work!
So all you need to do is type "Minion Footwear online shopping" and now sit back and order the footwear you liked the most. A pair of canvas shoes, high heels, you can get everything here. And yes, if you buy minion shoes then do buy those cute minion socks as well… I loved them!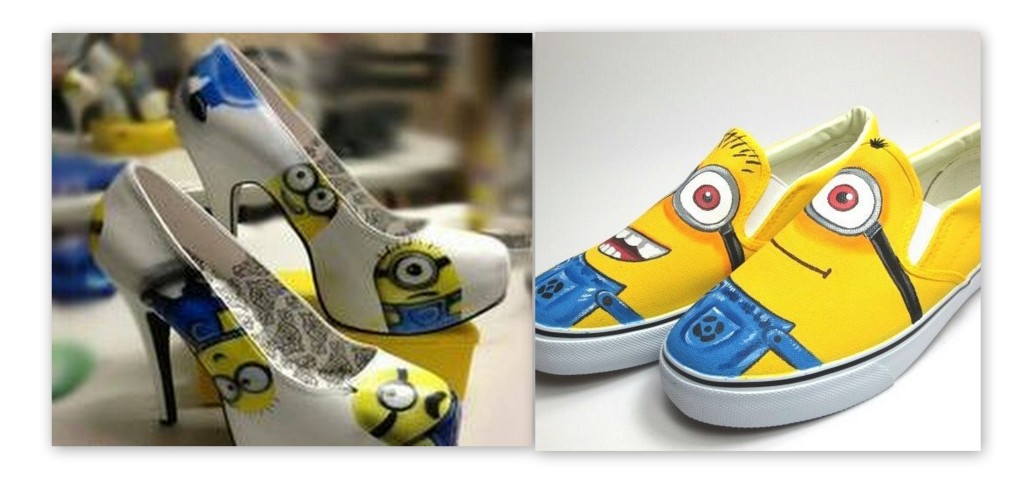 Minion Mascot
Hire an entertainer for the day that will wear the Minion Costume and will greet you and your guests on the entryway. A lot of your guests (especially the kid's column) will surround him to get the photographs clicked, so please don't get jealous of that poor fellow!
In Halloween theme we give, haunted masks; in Minion's get the "Minion" masks printed!
Let everyone be a minion that day, display the masks on the entry gate and let your guests get their fingers on it. So many minions! Want more? Decorate the interiors with a fusion of yellow and blue balloons wedding theme ; they are sure to look fabulous.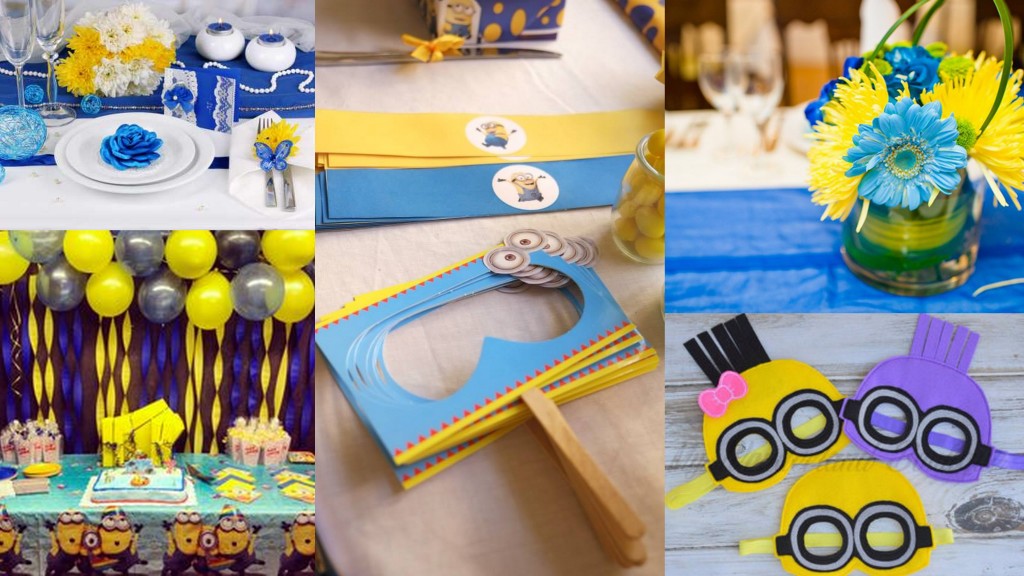 For the "Hands" on the "Bouquet"
Paint your nails with the funny minion images. A cozy combination of yellow and blue will also look amazing. And hold a bunch of yellow sunflowers tied up with a blue ribbon (yellow and blue, remember!), all this will add a fine detailing to your big day.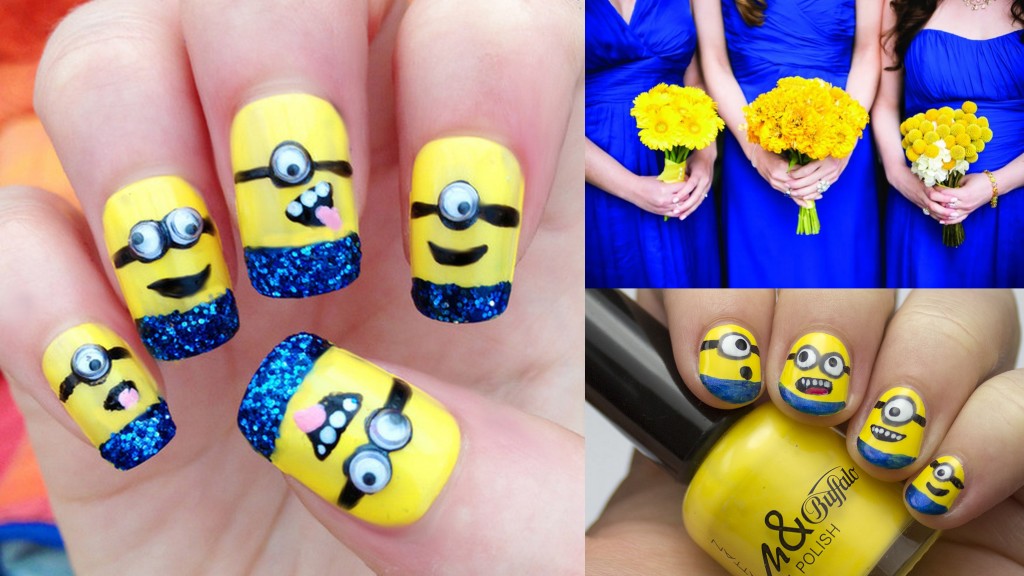 The dessert's section
Display the dessert's table with minion candies, muffins and chocolates, they are easily available now. Just the way you searched this page, search them too.
Now, here comes my favorite- The wedding cake; the minion theme is almost incomplete without it. Get a nice topping done with the minion's representation. I know it can get really tough for you then too eat it but control your emotions it's just a wedding cake!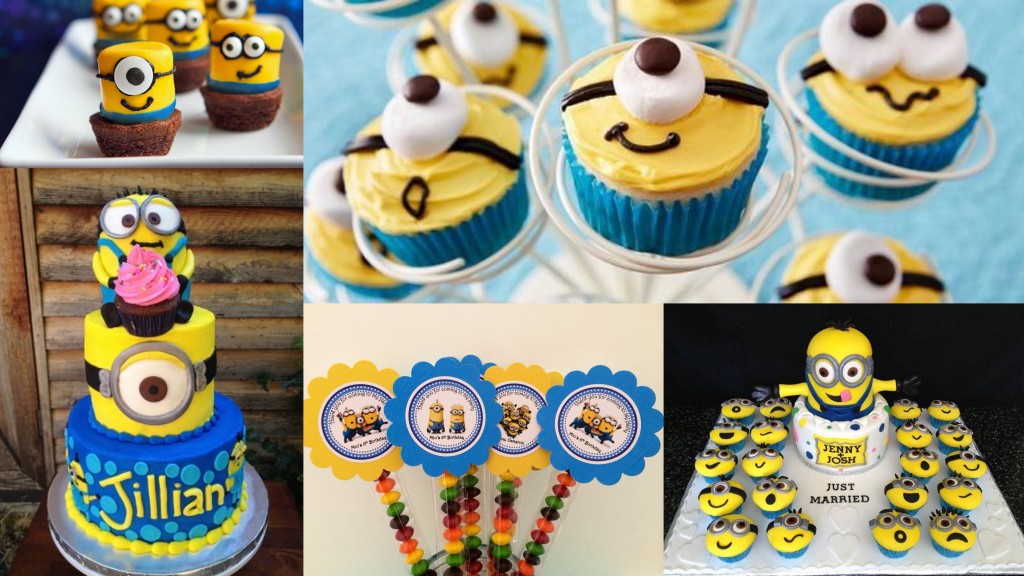 The "Minion Wedding Dance" is the best pick!
Hold hands of your partner and get ready to hit the floor by performing the minion wedding dance on "I swear". The music is slow and so you can definitely perform a small ball dance on the same.
So are you excited for this wedding now? All the best little hearts!