It seems almost impossible to commence a wedding without flowers. Okay, if you don't believe us, you can tell us about one such wedding. Found none, right? So, let's just accept this fact that flowers are so beautiful that they a quintessential part of any modern wedding and what if someone opts for a floral theme wedding altogether? Well, the magic that could be created with floral wedding ideas will leave you stunned.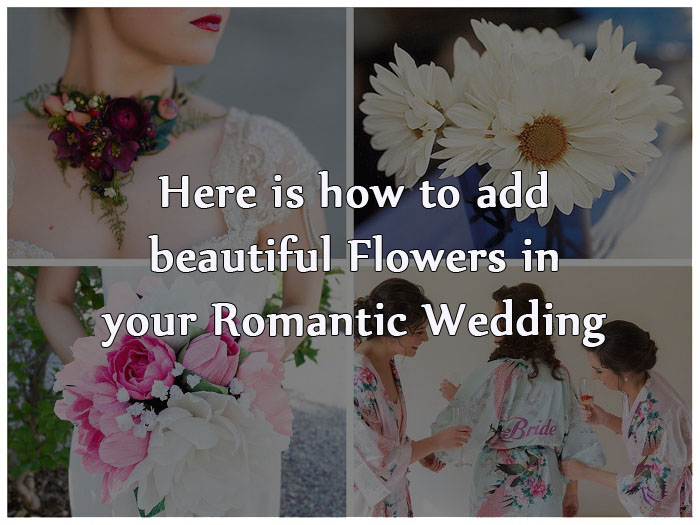 Brides and the Bridesmaids:
For matching your floral wedding theme, girls could choose a simple shaped dress with pretty floral prints in your favourite colour. The Hydrangeas, tulips and peonies in their bouquet will add the charm to their beauty.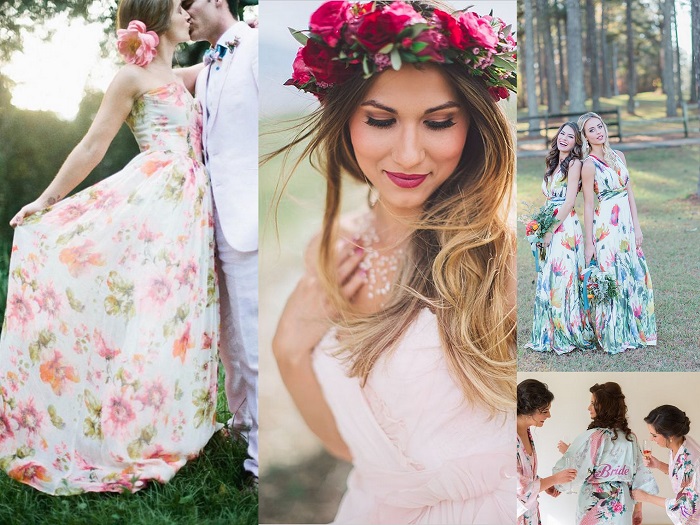 Garland for the Ceiling:
No matter if you are opting for an indoor wedding or an outdoor wedding, Flowers can add a magical touch to your ceiling. Cover the ceiling of your venue or tent with green and colourful garlands of flowers. This is one of the best wedding flower ideas.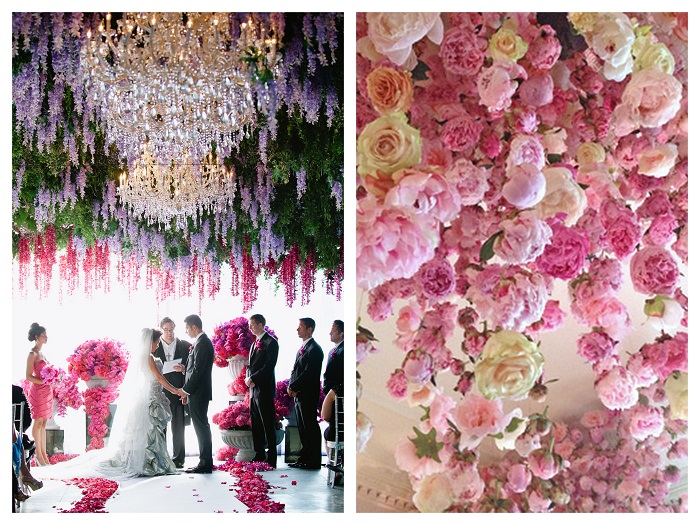 Floral Backdrop:
When your wedding is completely floral, you have to incorporate floral décor throughout even in the backdrop. Use color-coordinated garden chic blooms with crystal chandeliers in your backdrop and it will look simply stunning.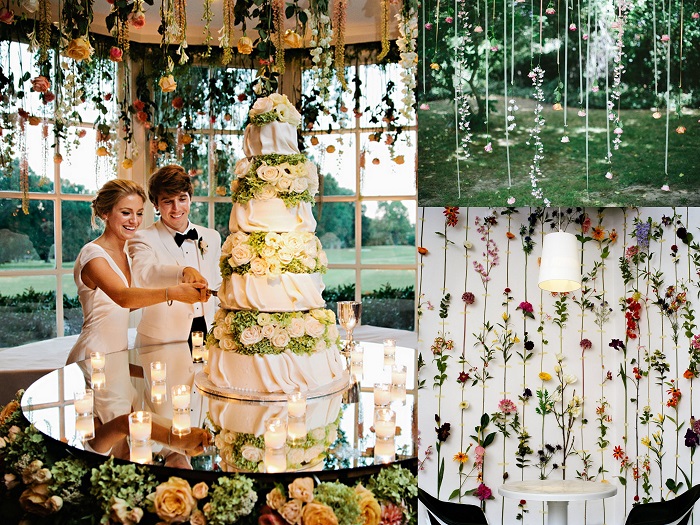 Wedding Stationery with Flowers:
Wedding stationeries give the clue that what the wedding would be like. You can have the floral wedding invitations in your wedding. Use bold colours and beautiful floral in the design of your wedding stationery and leave your wedding guests amazed.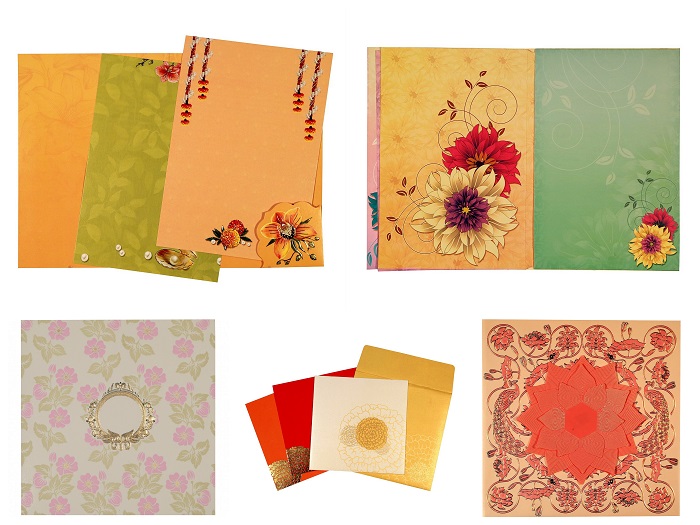 Chic Cupcakes:
Cupcakes are yummy and the cutest dessert available and they look more pretty and adorable when they are in floral butter papers. You can give them as the wedding favour or you can make them a part of your dessert table.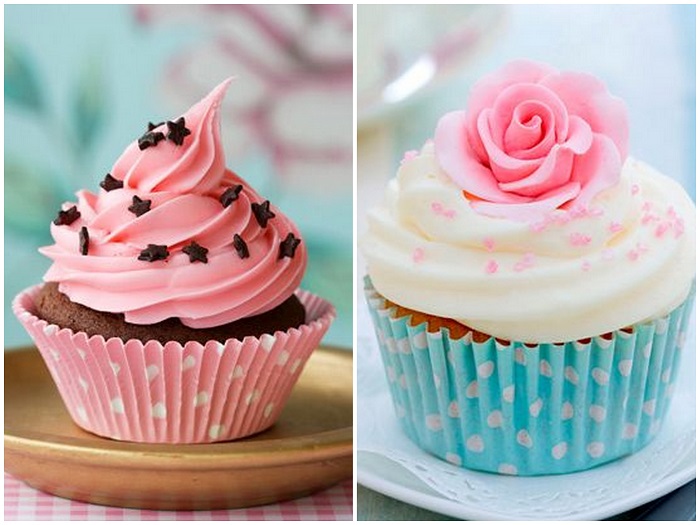 Love of Roses:
Weddings are romantic affair and roses are the most romantic flower so you can't ignore them in your wedding. You can scatter rose buds on your reception table or you can scatter rose petals throughout your wedding venue. This will be romantic and aromatic wedding flower idea.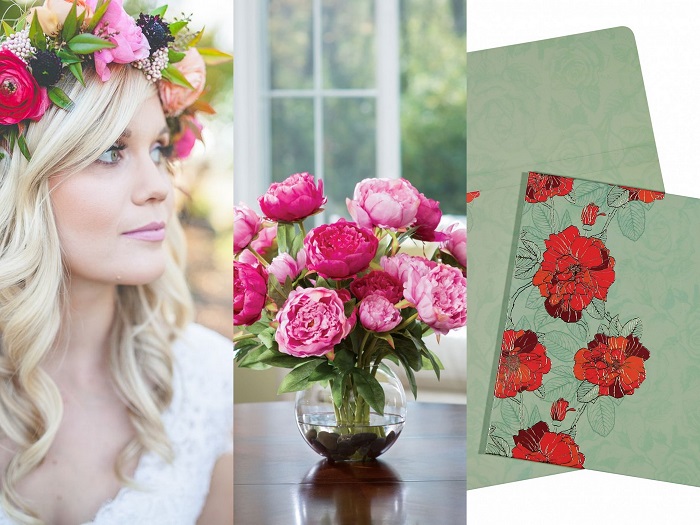 Floral Centrepieces:
The best floral décor idea would be to use flowers for your centrepieces. You can use a wide range of flowers with the mason jars as your flower vase to be utilised as your centrepieces. This would be completely chic and beautiful.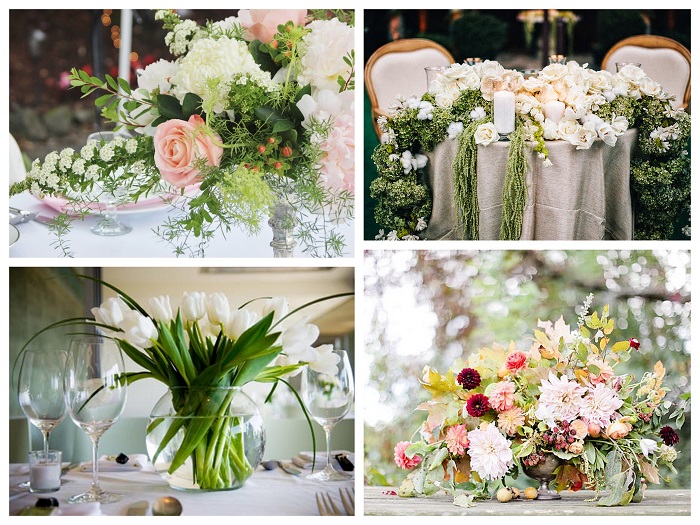 Floral Cake Display:
Wedding cakes are essential in any wedding. For floral wedding theme, you can use a cake with floral icing all over. Other than that, you could place your cake in the middle of your staircase if you have a grand one. You can decorate the railings of the staircase with lush green vines, beautiful flowers and bistro lightings.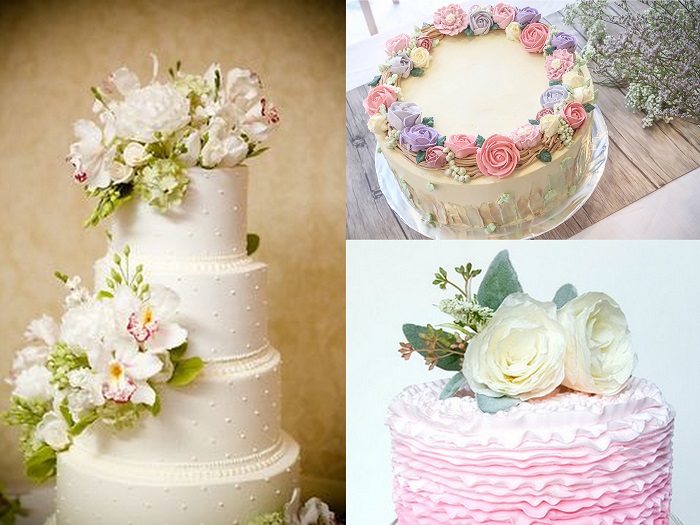 Save