If you want a wedding venue with all the natural scenery and decor, you should opt for the beach weddings. And if have already planned one for yourself and now you are looking for amazing beach wedding ideas to make it more awesome and stunning. Here are our wonderful beach wedding ideas 2016 exclusively for you.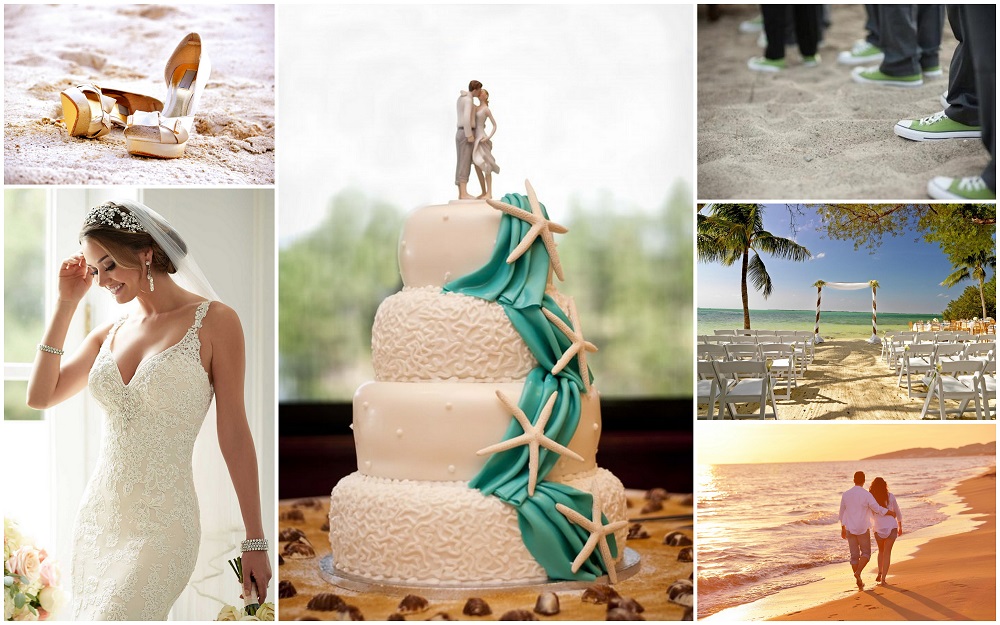 1. Beach theme wedding dresses:
If you are having you wedding at the beach, you must find the most amazing beach theme wedding dresses for yourself.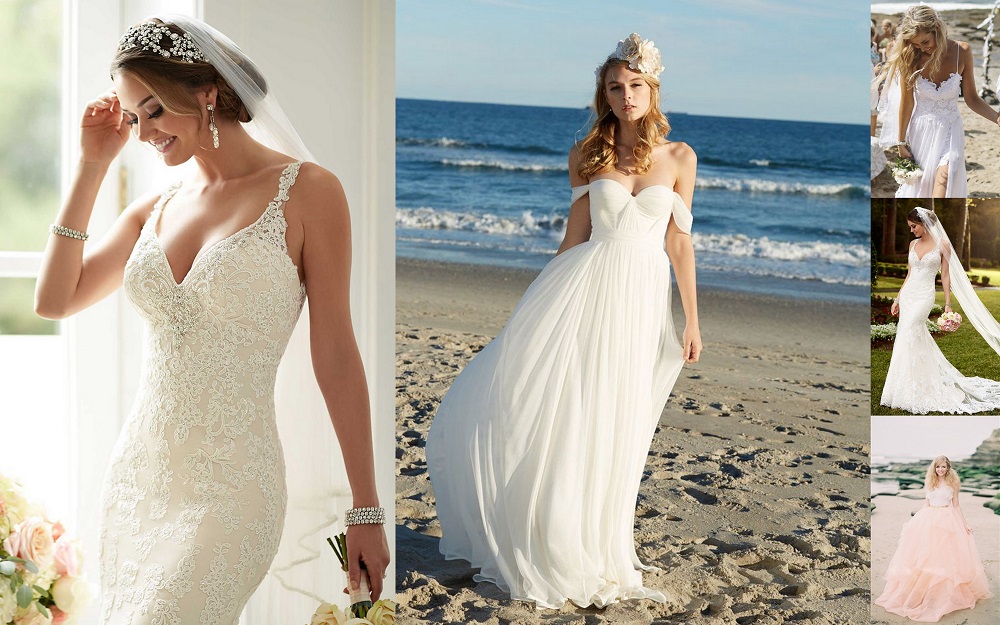 a) Selecting the right one is not that easy but; the brides can try daring gown styles for your wedding dresses. Make sure that your gown has cut-outs open backs. Match this with sparkling headpiece having silver chains.
b) The grooms can try the cream colored suit with white shirt. Orange color pops out brilliantly against the sand. So, the bridesmaid can wear orange colored tea length dress and groomsmen can add orange colored tie.
These beach wedding attires will surely mesmerize everyone.
2. Beach theme wedding invitations:
Indeed, there is no specific wedding invitation designed for the beach wedding but, Vintage wedding invitations can perfectly fit in this category. Selecting the right color, pattern and design will be an add-on for your wedding cards.
3. Beach wedding venues:
The most important thing for any beach wedding is a venue and if you are also looking for a perfect beach wedding venue, here are top 3 beach venues for you.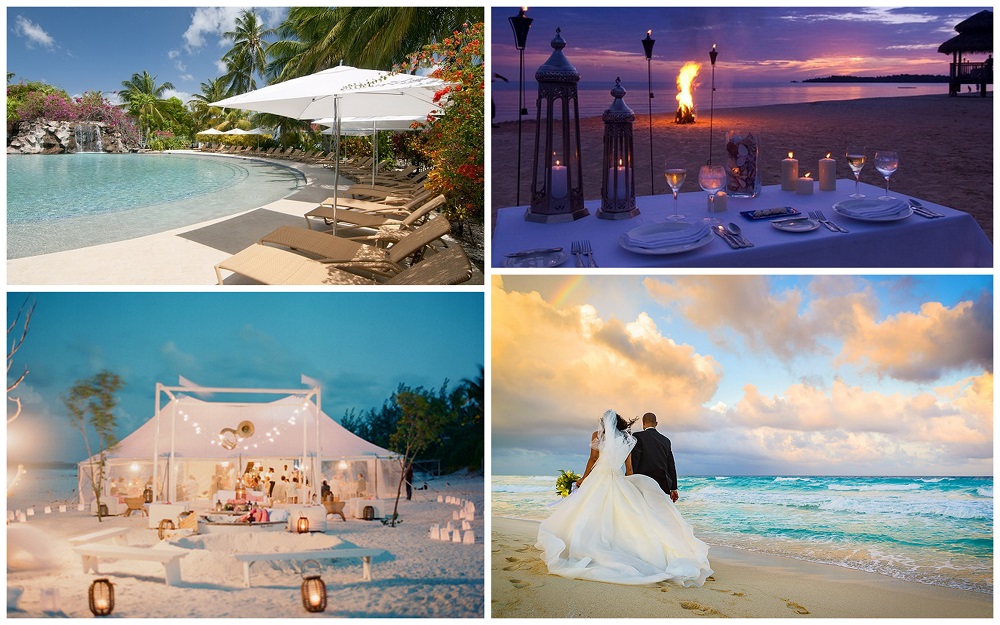 a.   Riviera Maya, Mexico
b.   St. George's, Grenada
c.   St. John, U.S. Virgin Islands
4. Beach wedding decoration: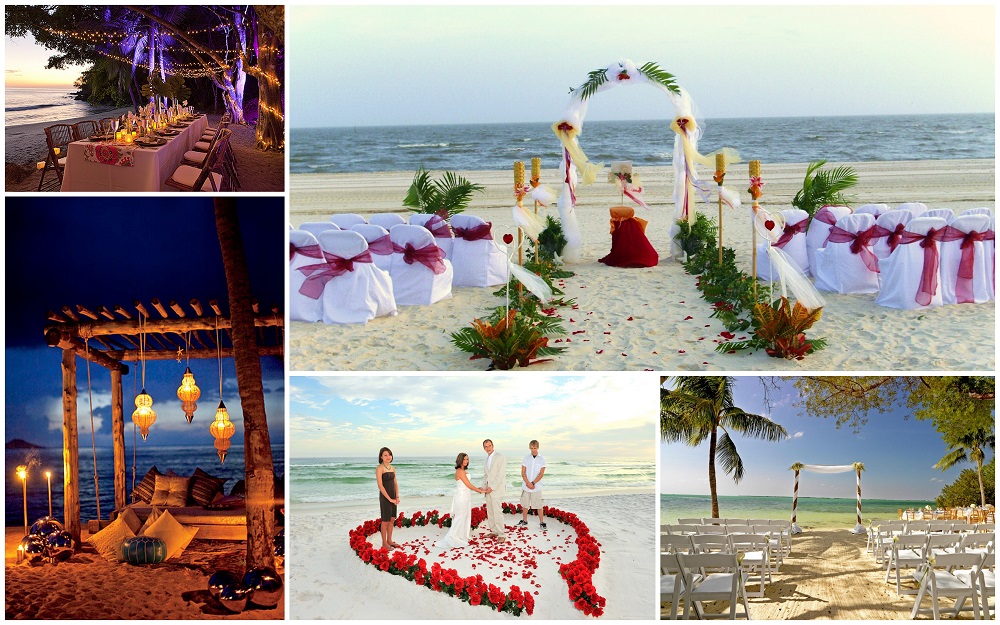 The beach wedding venue already offers a lot of natural decors and beauty but, adding little more decors will be amazing. You can infuse a lot of white color in your wedding decor. Keeping it nominal and simple with white and green galore will be just perfect. Adding some sea-shells will make it more amazing.
5. Beach wedding shoes: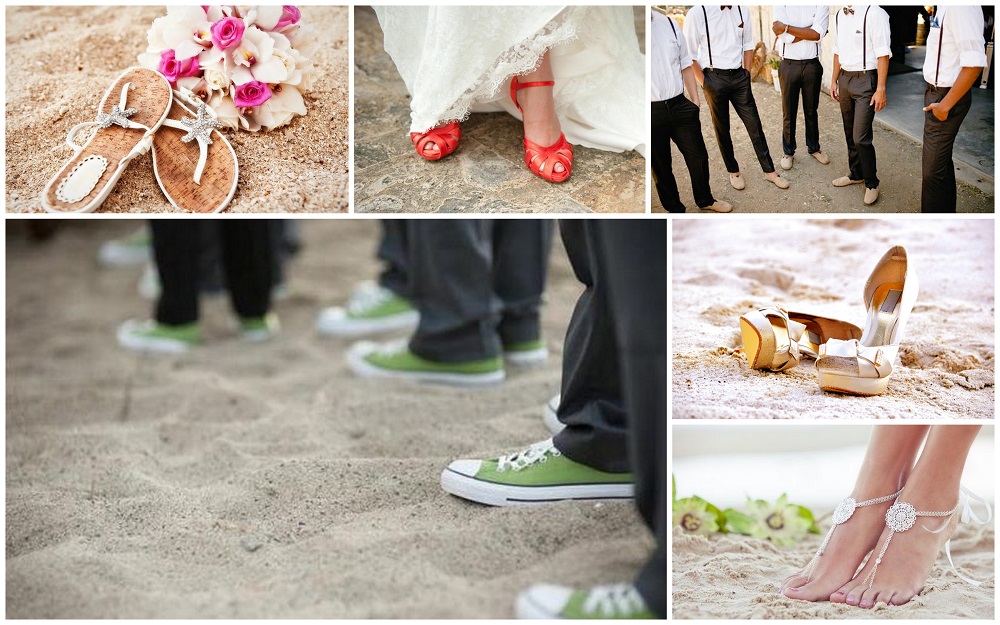 So, you are seriously looking for beach wedding shoes. Really? Well, the beach weddings 2016 ideas suggest going barefoot on beach weddings. Yes this way, you can feel the soft touch of beach sand on your feet.
6. Beach wedding cakes: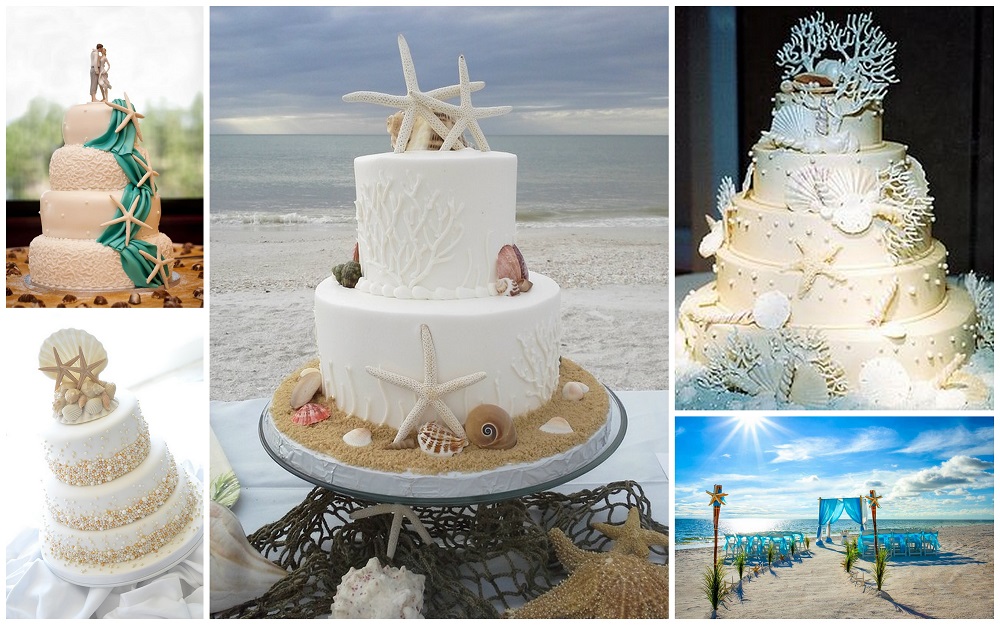 For the beach wedding cakes, you can get inspired with various sea-inspired things. Choose any white cake with blue dots all over. For cake toppers and icing, you can choose the icing in the shape of starfish and seashells.
7. Beach themed wedding favors:
For beach themed wedding, you would probably look for beach themed wedding favors. If so, you can select some amazing Anchor shaped bottle openers with various candies and sweets packed in a sea-inspired wrapping.
8. Beach wedding altar:
You have decorated the whole wedding venue in white color but, what about the beach wedding altar. Well, you can add the white touch in this also. Use white flowers, green galore and glass lanterns to decorate it. Also, add some white and green ribbons to make it look more amazing.
 9. Grand end of beach wedding: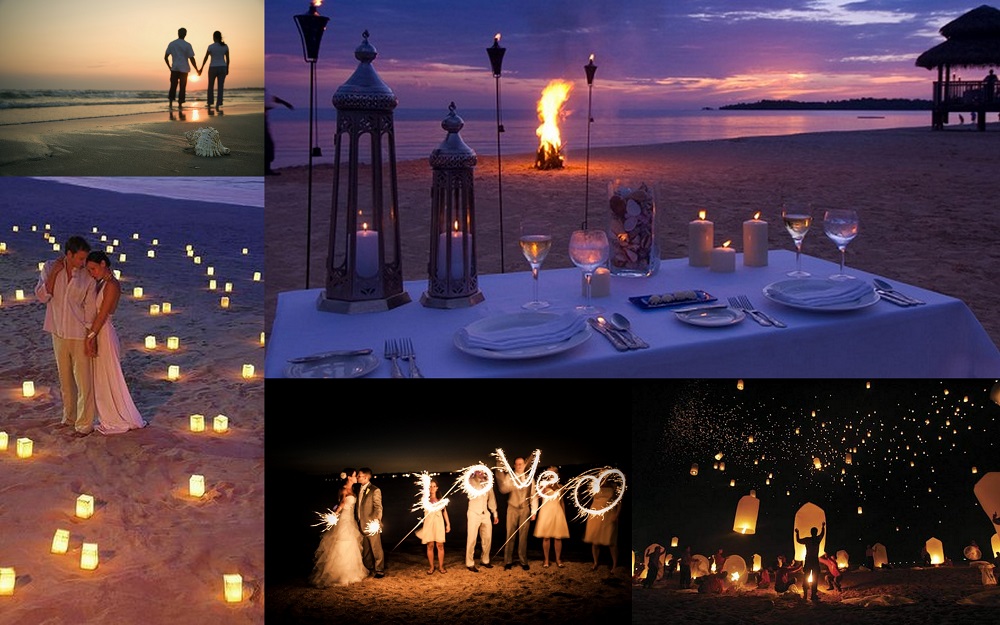 Before exiting your beach wedding venue, you can announce the end with the help of sky lanterns. And you can simply hold the hand together and walk down the sandy way barefoot.