In the world of amazement, and trying new things, this newly wedded couple from Wisconsin, United States has made a benchmark in coming with the most interesting and exclusive wedding theme.
Courtney McMillion and Billy McMillion got their obsession in reality with the "Jurassic Park" theme in their wedding.  Dating each other since 2013, they had always loved watching the film together or sometime it would coincidentally be on TV, which was a delight.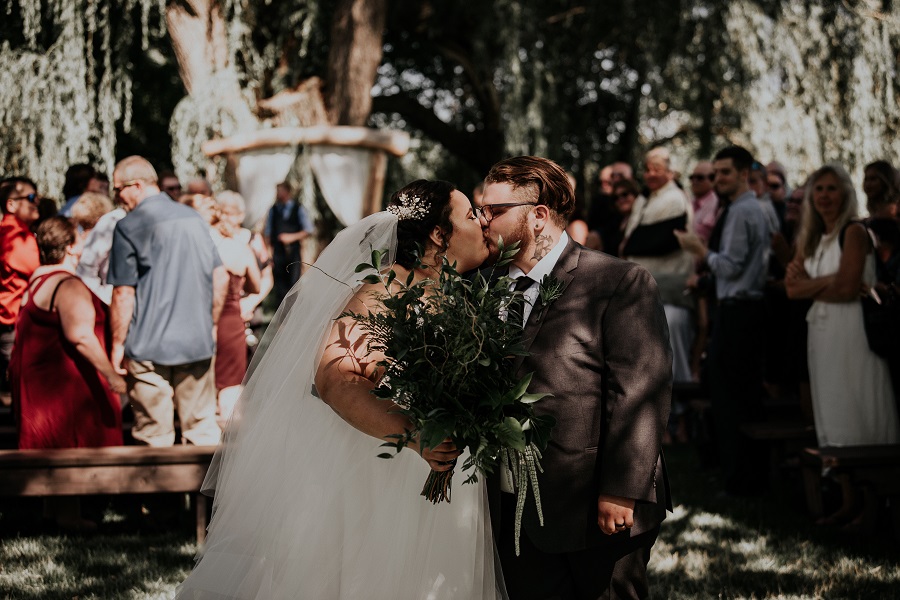 Courtney McMillion, 28, who is an event manager, would always joke that she would have a Jurassic Park theme wedding after she got engaged last February, with his beloved, Billy McMillion. And they finally made it to reality.
Their wedding venue, The Landings 1841, in Burlington, Wisconsin, was drenched with forest greenery and in all the possible Jurassic theme things.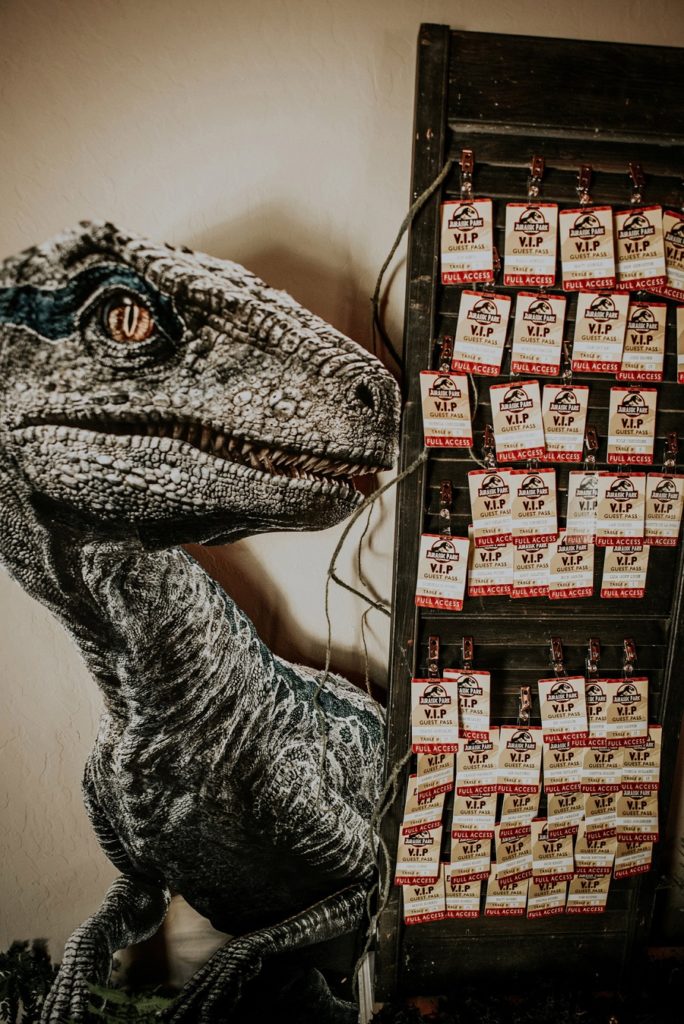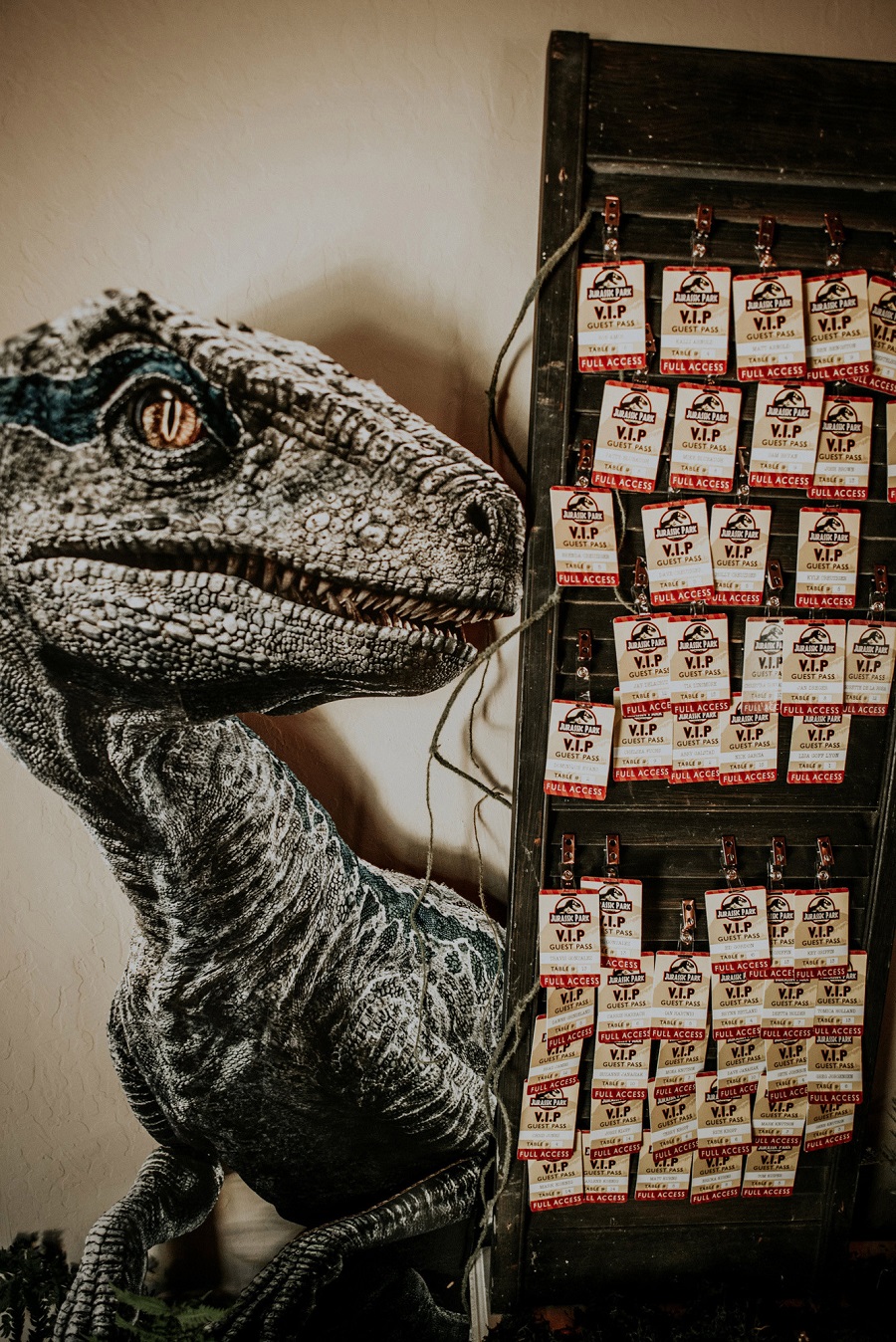 To add on, their 170 guests were issued VIP passes for the prehistoric ceremony. More than 18 months were spent organizing the lavish $25,000 wedding, with all the possible dinosaur decorations.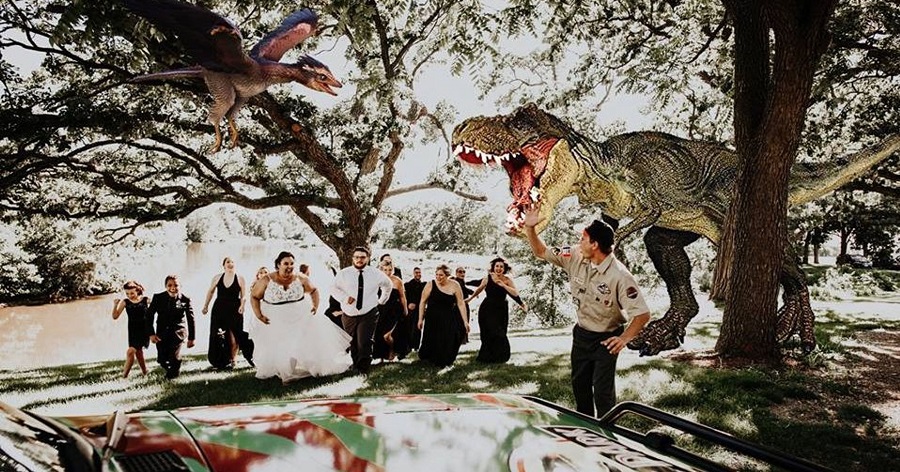 The dinosaur-themed wedding was taken to a different level when the bride, Courtney McMillion, walked the aisle in the Jurassic Park theme tune and Billy McMillion crafted a doughnut wall to look like the front gates of the fictional park. Maintaining the fine line of elegance, they had made a lot of planning for the dream big day.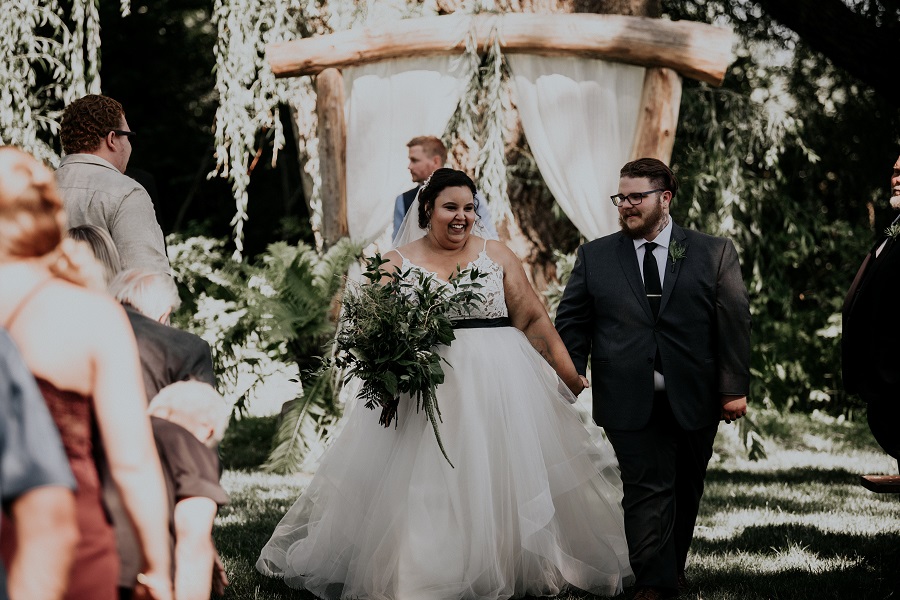 Showcasing the love, Courtney McMillion shared, "It was more me who always loved Jurassic Park. I remember watching it when I was small and that's when I first fell in love with it."
Dating each other since October 2013, we would love watching the film together; in fact, we would go on dates to dinosaur museums and exhibitions. Working on the wedding venue, I just wanted something different and something which suits our taste.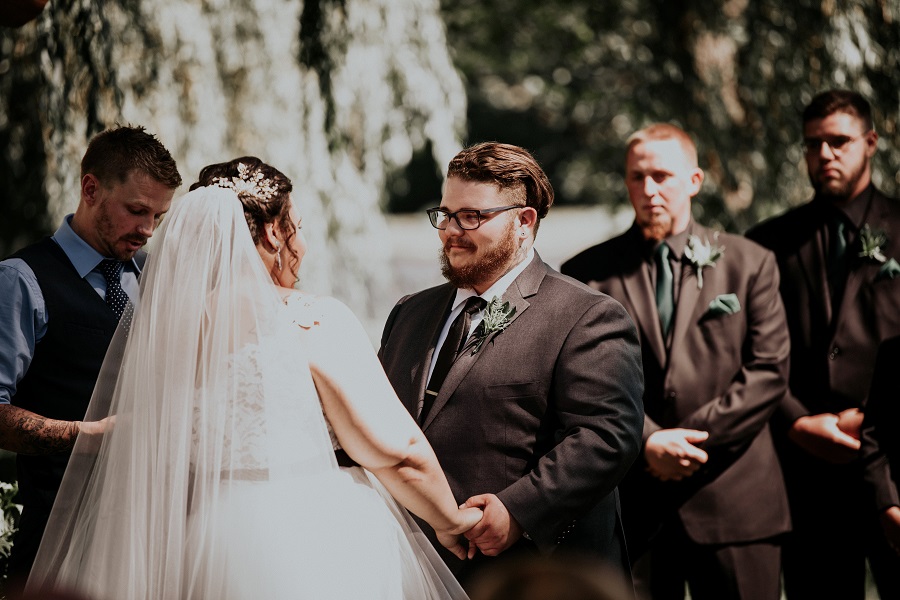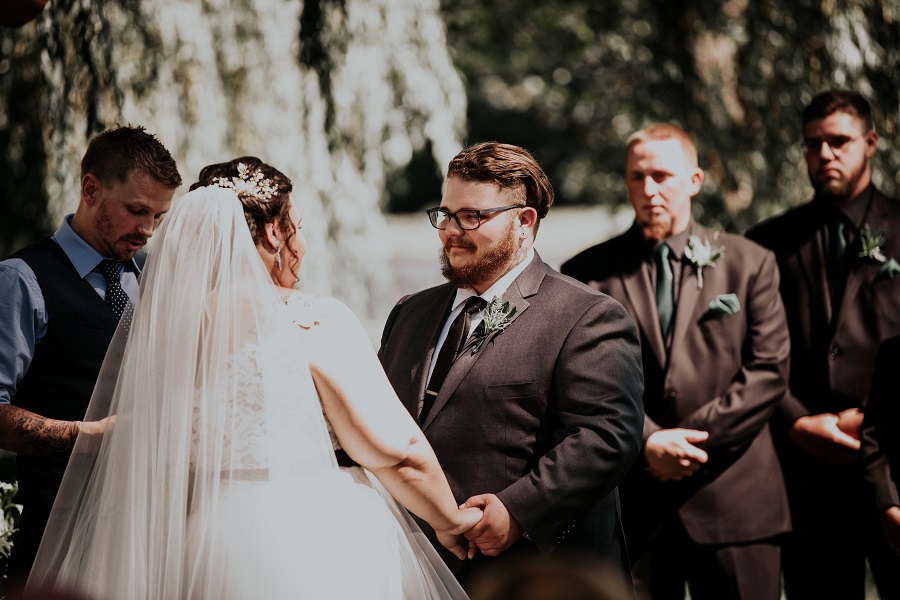 One of the highlights of the day for Courtney was arriving at the ceremony in a movie-themed Jeep supplied by a fellow fan in Iowa.  Billy McMillion said, being an event manager When Courtney suggested a 'Jurassic Park' theme I was a little skeptical." Though I wanted a countryside wedding, the more we talked, the more interesting ideas came out. Cassandra Spiegelhoff, who photographed the couple on their big day, said it was exciting to work on a wedding that was so different from the rest.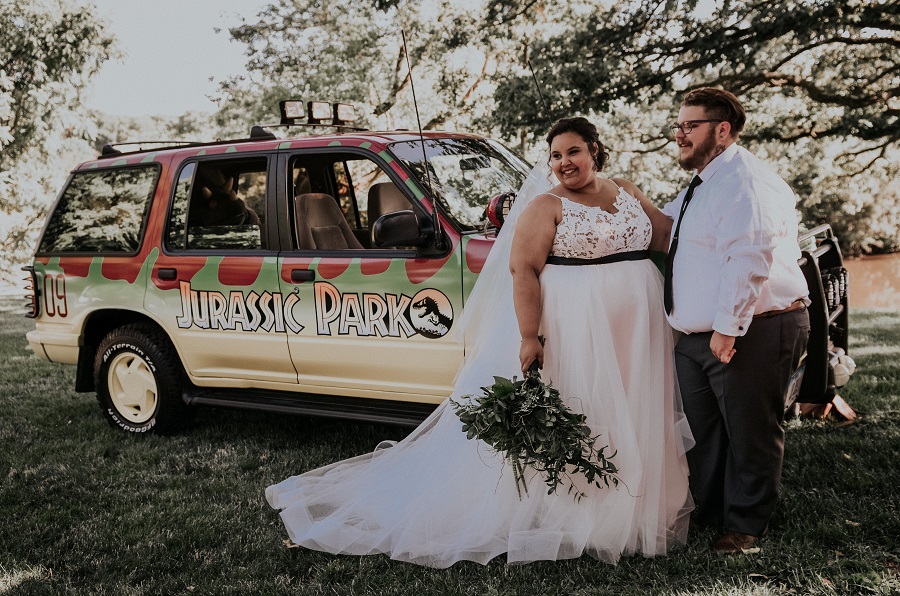 Yes, it was childish to go on a weird theme at your wedding, but we managed to maintain a fine line of elegance. Though we were really dedicated to the theme, we didn't not consider decking into a dino-themed attire. It was fun, but it was still a wedding after all.