The options are simple but making a choice is not
In one hand you have fashioned the other has to comfort
This jeopardy will make you think a lot
How about a mix of both?
Well, we are here to resolve your problem of what to buy and what to not.
We understand how important your wedding dress is to you hence, today's blog is dedicated entirely to winter wedding dresses. Even if one of the many ideas manage to ring a bell in your mind, we will consider our job to be done! Mentioned below are a few types you can consider for a dress that synchronize well with you and your personality. Happy Reading!
Long Sleeves to ensure that you don't sneeze
Who says sleeves are for the old? It indeed is a princess' thing. Sleeves add a subtle grace and elegance to your wedding dress and make you stand out. What more? They will protect you from wintry breeze and chattering teeth. By putting on the sleeves, you can actually enjoy your wedding rather than thinking about the temperature outside.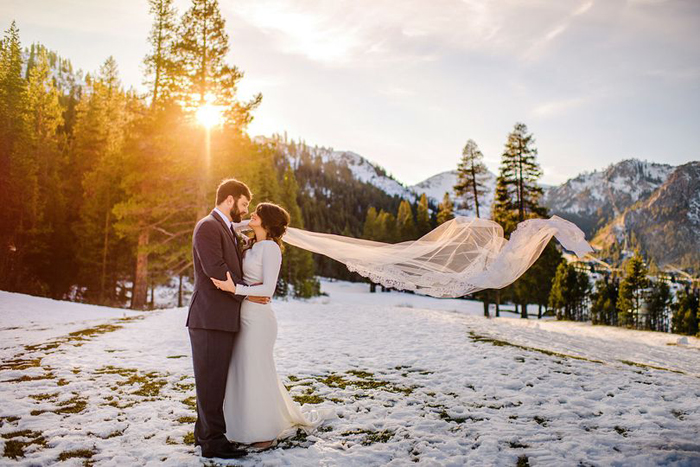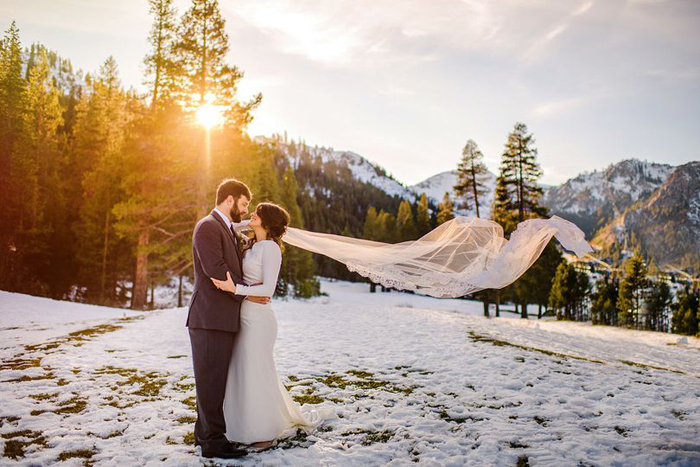 Layer-The savior
'Where there's a will there's a way" We know how much you miss being in the blanket. Why not get layered with a wedding dress coated with layers of fabric and embroidered work? You can actually feel warm without even compromising on fashion. At least your pictures won't tell the story of you being stuck by cold rather you'll be confident flaunting your style.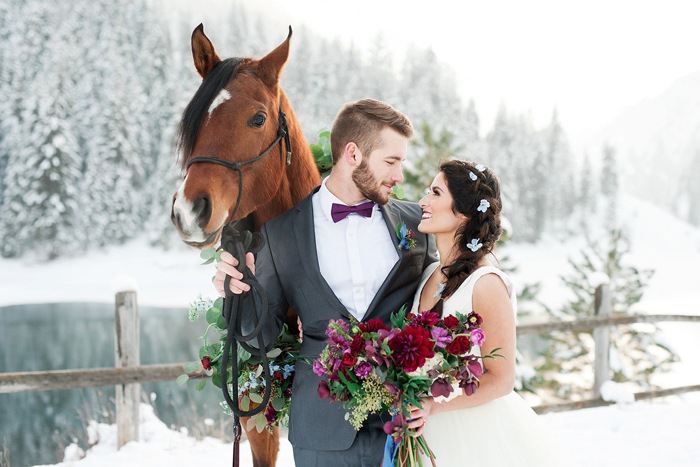 Spread sparkles wherever you go
"If the question is glitter, the answer is yes" Unleash your sparkles bride, after all, it's your Big Day! Anyways during your wedding, the New Years and Christmas would be around the corner, there's no harm aligning your wedding dress with an event as big as these. Light up space and let the world know that it's you who is getting hitched. Don't hesitate to spread light, glamour, and sparkle, it will certainly add an alluring appeal to your classy wedding.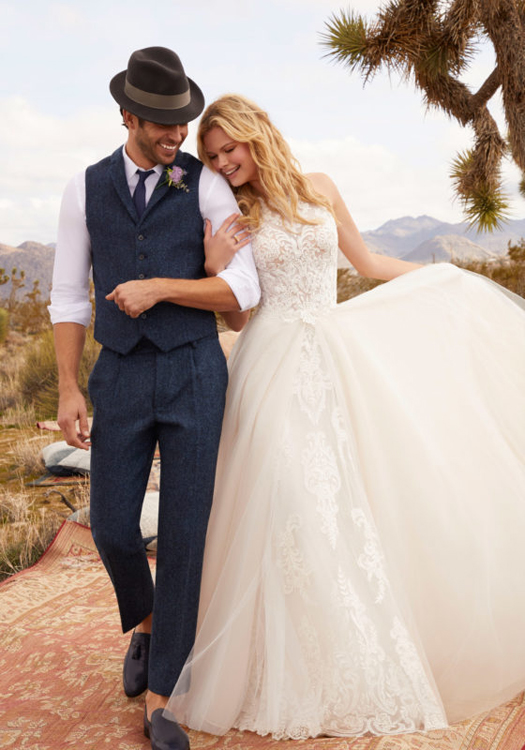 Collars to get the looks worth million dollars
Add a contemporary and sophisticated look to your wedding dress by adding subtle layers of bold and beautiful collars to it. And if you are blessed with sexy collar bones then this is definitely a must-have for your one-of-a-kind wedding. Flaunt your style out in open with a wedding dress designed to complement your personality and figure. Research properly, look up for catalogs and magazines and you'll definitely find your calling. All the best!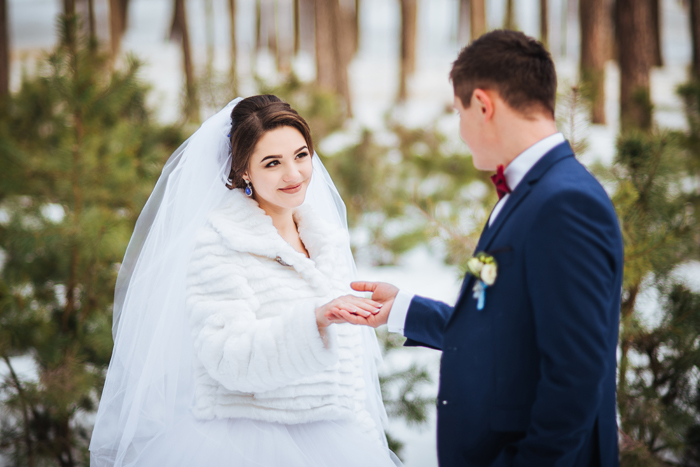 Another Is- Feather
Ever dreamt of a fairy tale wedding? Then this is what will help you in making your dream come true. Let your style fly high with feathers in your wedding dress. Extra added a bonus! This will also save you from the terrific cold. What more? To ensure that everything is on the page, you can also add feathers to your designer wedding invitations. This will give a hint about what your wedding will be.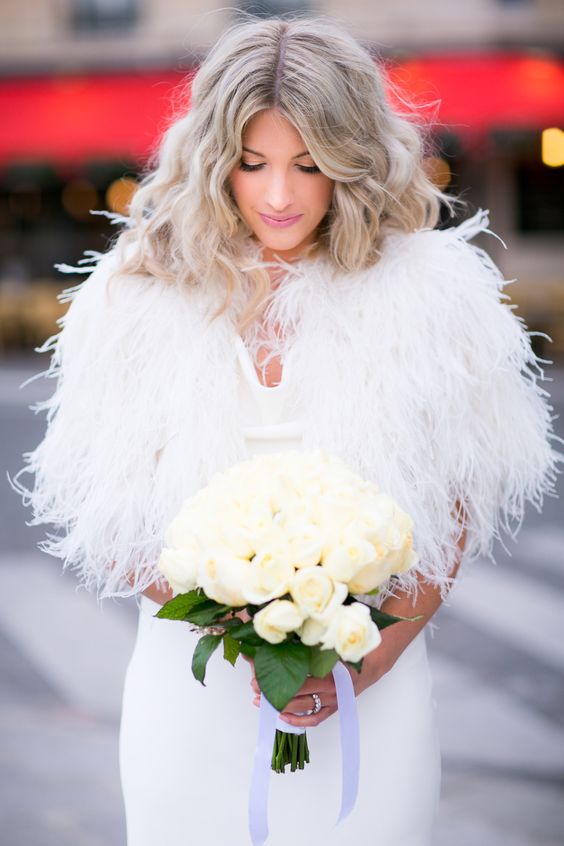 Lace to add some extra grace
Laces have managed to keep their space since time immemorial. Unlike the rest fashion fads, laces have never completely vanished form the wedding dresses. Furthermore, you can also add floral patterns to your wedding dress and ensure that you steal the eyes of all your guests out there.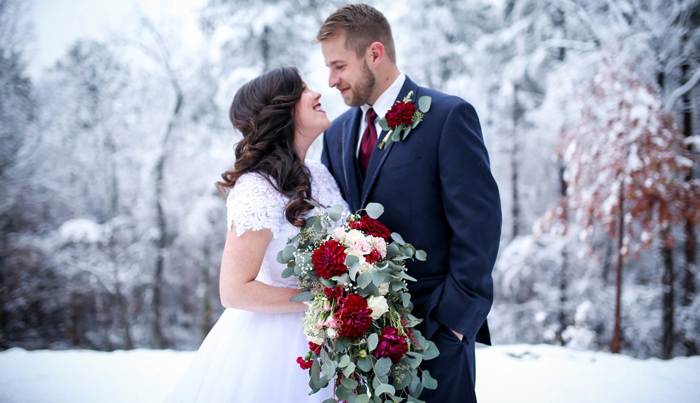 Well, that's for the day! Hope your mind is clear now as to what to be and what not to be. Best wishes for your wintry wedding. (We hope you won't freeze)