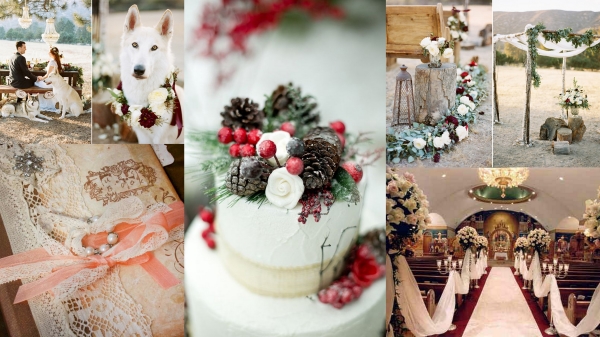 Indian wedding ceremony embodies custom and traditions, but the world we live in is different now. The reason being earlier wedding was an intimate event with a few relatives and close friends, but now it has become a luxurious one wherein lot of money is involved. This excellent union of two beautiful souls is stamped with celebrations and the ordering of wedding invitation is regarded as the initial step for this lovely bonding. The invite not just represents the beginning of a wonderful relationship, but additionally a medium to invite the guests to bless the bride and groom.
The patterns or trends available for Indian wedding cards for this winter season are a mixture of modern and traditional styles. These cards can be personalized based on the wedding theme, religious traditions and designs. Wedding invites have now evolved from a regular rectangular shaped card to the cards having different sizes and shapes. Now you can very easily order invitation cards for this winter season based on your budget, as you can get unique designer cards, personalized invites with poetry or poetry, customized photo cards, 3D designs, Ganesha wedding invites and much more. Ordering a fancy as well as the expensive wedding card is highly imperative, as it is regarded today as the status symbol for many families.
Have a look at the below mentioned popular trends in Indian Wedding invitation cards for this winter season:-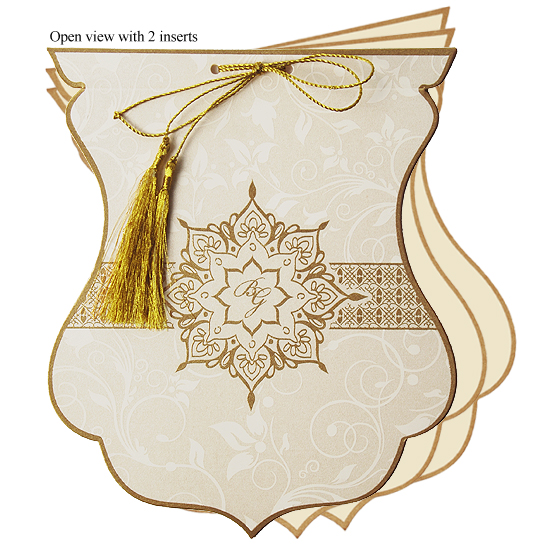 Paper invites: In this type of card, you can get different shapes with wonderful designs, arts and writings. Couples order banana leaf shaped card, two or three fold card designs, card with symbols of Indian Gods and much more.
Embellished invitations: This type of invites is the one with ribbon bow, silver or gold linings, crystal or stone carved. Such invites not only look rich, but also give a beautiful look to the whole ceremony. These cards are quite expensive compared to simple paper invites.
Handmade wedding invite: A new type of addition this winter season are handmade cards that can really add lots of sparkle and glitter to your matrimonial ceremony. These wedding cards are meticulously designed with rich texture, vibrant colors and made-up of Eco-friendly paper material.
3D invites: Another latest addition for this winter season is invites with 3D effect wherein a hologram effect is done to add more style and novelty to them.
Box themed invite: Nowadays, many brides and grooms are sending box themed cards that contain both the gift as well as the invite inside it. By sending a sweet box along with a wedding invite adds sweetness to the whole event.
Satin invites: These stunning invitations are designed with the help of satin cloth that is richly textured and has vibrant colors along with beautiful designs.
Scroll wedding invitations: Do you want to add a royal look to your wedding in this winter season then order, scroll invites that are symbolic of the Indian royal period. It is not only exquisite, but also very traditional.
Electroplated Laser-cut invitations: These cards are meticulously crafted with laser cut symbols and designs. The electroplated type of writing adds more beauty to the whole invitation card.