Awesome celebrations often become worrisome when not planned and synchronized properly. One such celebration is your dream wedding that always calls for extra planning and patience. Things often go out of hand if the first step towards a memorable wedding is not taken right. Yes, we are talking about the wedding invitations etiquette and today, we have accumulated top 5 invitation etiquette questions and their answers that will help you in your wedding.

When to send the invitation card?
When all the calculations are done correctly, it is advisable to send your elegant wedding invitations 3-4 months before wedding. This gives enough time to your wedding guests to make all the necessary preparation and travel arrangements if they are living in different cities. In case of a destination wedding, the duration needs to be increased as it calls for some extra preparation. For this, you can send the card 8-10 months ahead of the wedding. Accordingly, save the date cards need to be send 6-8 months prior to the invitation cards.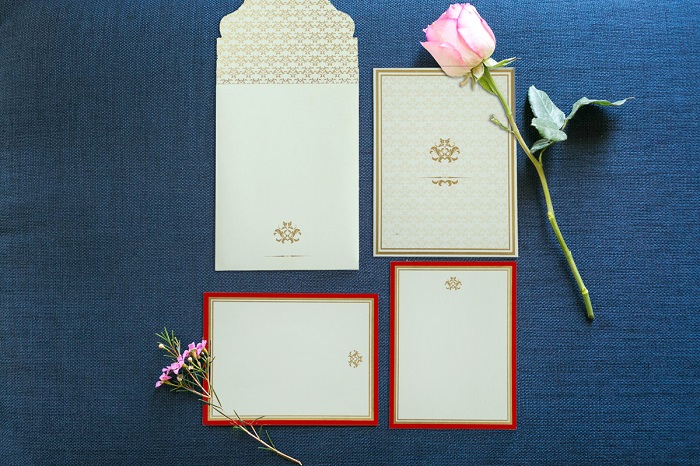 What should be the deadline for the RSVP cards?
RSVP cards are too crucial for you to make all the necessary preparation in terms of wedding caterers, venue and other things. The most appropriate wedding invitation etiquette, define a timeline of 2-3 weeks before the wedding date for the RSVP. Once you receive the response from the wedding guests at the right time, you would be able to make sure that every other preparation falls at right place. If some of your guests do not respond on RSVP cards, give them a quick call to know if they are coming or not.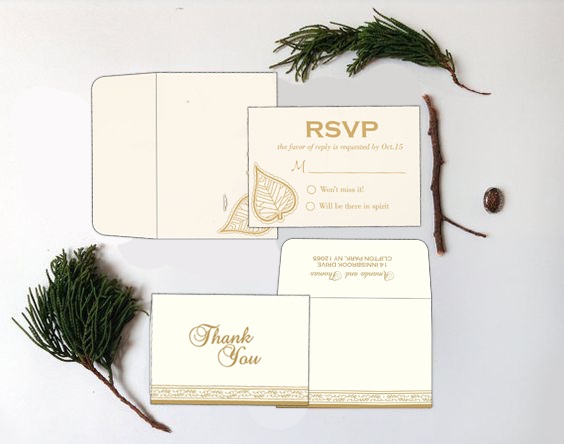 What all needs to be included in the wedding invitation suite?
You can try any wedding invitation idea but, everything fails if you do not include the right stationery in your wedding invitation suite. When you make the wedding invitation suite purchase, you need to make sure that you purchase all the matching stationary at the same time. However, the time of sending them would definitely depend on the wedding invites etiquette. You should purchase save the date cards, wedding invitation, reception cards, direction cards, menu cards, place cards, RSVP cards, envelopes and thank you cards. All this will assure that you have a great wedding.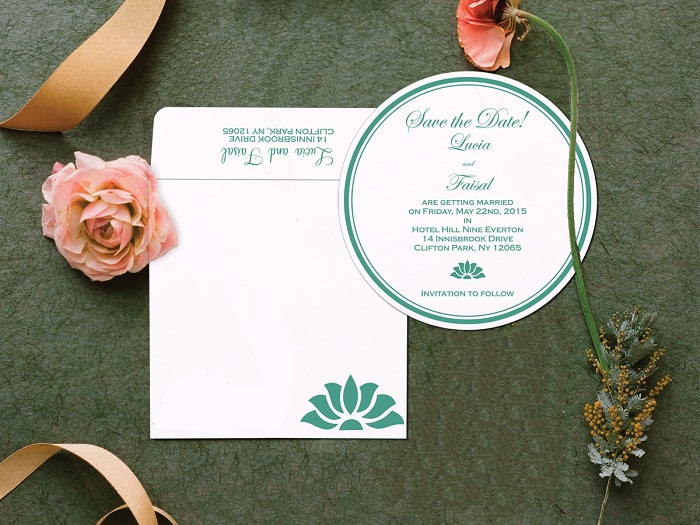 How to specify the dress code?
Having specific dress code in the wedding is quite popular these days but, making sure that all your wedding guests abide by the dress code is too difficult. The most popular wedding invites etiquette suggest that it is good to mention this in the lower right hand corner of your wedding card of reception card. To give a broader idea about it, you can make the benefit of your invitation design. Formal invitations definitely call for formal dresses whereas casual dress code is depicted by playful font and colorful invitation scheme. You can also mention the dress code on your wedding website.
How to make sure that it is an adult-only wedding?
Kids are always cute and fun but, they often create mess while attending weddings. So, if you are emphasis on an adult-only wedding, you need to make sure that all your wedding guests understand it correctly. It is advisable to mention it accurately on the invites. The best wedding etiquette idea is to use each name specifically to make the point very clear still, if they respond with the name of their kids, call them up and let them know that it's an adult-only wedding.