From BBQ to buffet, there are endless possibilities when it comes to wedding catering. It is believed that food alone contributes in approx. half the total expense in an average American wedding. This fact makes it essential to spice up things so that you don't have to regret later. Want to know how you can make your wedding reception a hit? Well, you really have to dodge chicken and potatoes and try some of our most remarkable wedding catering ideas that you'll love.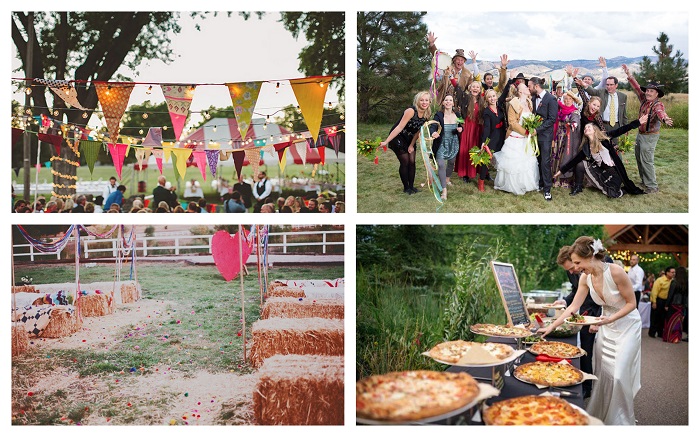 Let the Carnival Begin!
One of the best wedding food catering ideas is to bring the carnival in your wedding. You might have a different theme for the wedding but, carnival food filled with cracker jacks, candies, funnel cakes and popcorn's always delight everyone. You can also have a fresh hot funnel cake cart.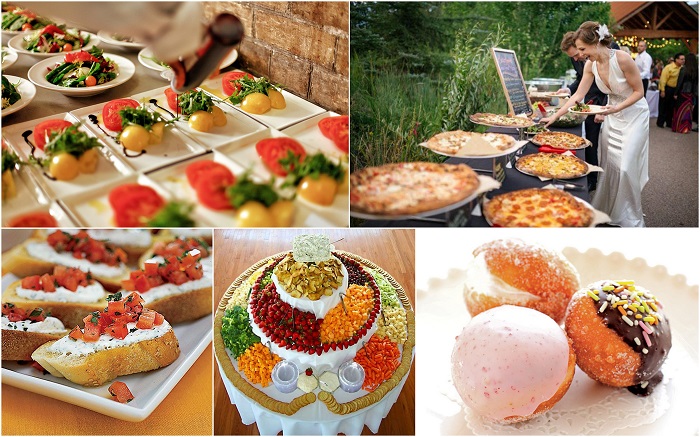 Make your own Food!
This may sound weird to some of you but, such food bars where guests could make their own food are quite popular these days. No we are not suggesting you to ask them cook for themselves but, you can let decide their kind of ingredients in their dish. This wedding food idea is perfect for casual weddings.
Popsicle's Bar
If your wedding is on hot summer day, nothing could be better than a cold ice Popsicle. Make it even more interesting by adding variety of flavors and stacking them together. Let the guests pick any random Popsicle without even selecting their own particular favorite flavor.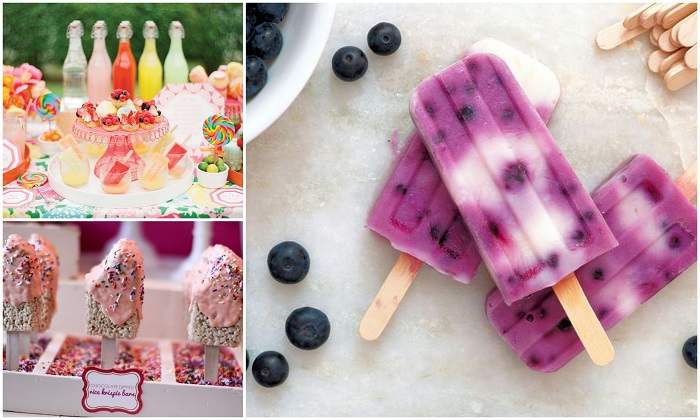 Keep it Rich!
One of the most popular wedding food idea for buffet reception is to have as much as variety as possible. We are not asking you to have various numbers of dishes but, we are asking you to have a variety of cuisines ranging from continental to Chinese or Italian.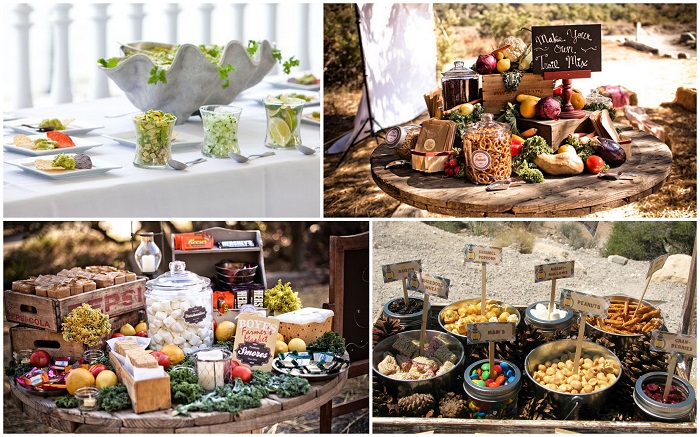 Specialty Bar
Vintage 1960's bar is all you need to impress the male guests in your wedding. Bring several types of whiskeys and bourbons with some new cocktail pairing ideas and you are good to go.