Weddings are made in heaven but you can definitely make some heavenly wedding invitation cards! Your wedding is just around the corner, dive deep in and explore all the possibilities that you can. After all, a wedding invitation is said to hallmark the very first impression for any wedding.
Happy is the man who masters the art of balancing life. You certainly might have paid attention to the dress, the venue, your preferable photo location, etc but have you listed down the voguish in-things that might follow in your 2019 Wedding? Time changes, so do trends and we are here to help you out in going hand-in-hand with 2019 wedding invitation trends.
We have hand-picked a few wedding invitation trends that shall be visible in 2019. Happy reading……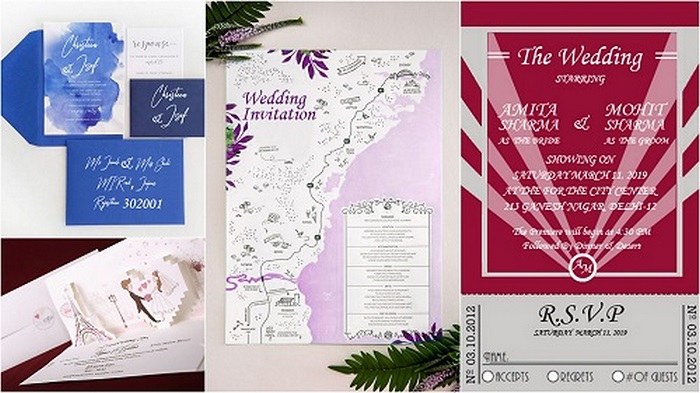 Acrylic can be the right pick
Announce your D-Day in an elegant way. Acrylic wedding card is sure going to be a conversation starter to whomsoever it reaches. Mark a forever-lasting impression with such sophisticated yet, exciting wedding invitation trends 2019.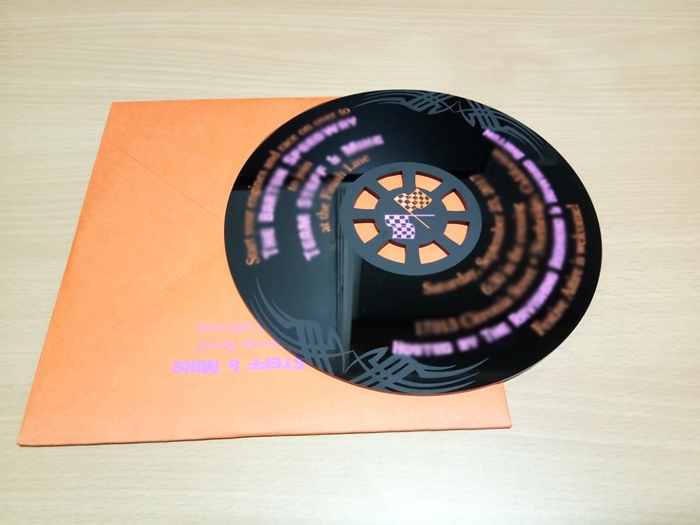 Splash your love on those gorgeous wedding cards with a stroke of vivid watercolors. Watercolor on wedding invitation cards is not anything which is out of the box, it has been a part of the wedding card's family since ages yet, it remains our personal favorite due to its utter romantic appeal.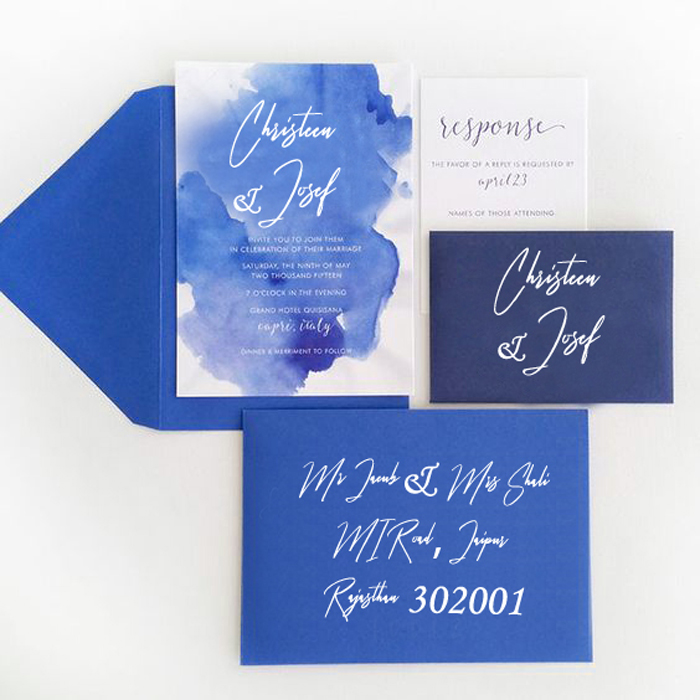 If you have been in long-distance love before, this wedding card can be your pick to symbolize the blossoming of your love in two different cities. Also, if you are planning a destination wedding, this card is all that you need to make a mark. The fad of a destination wedding is on a rise and the trend is expected to continue in 2019 as well. What are you waiting for? Book your order now.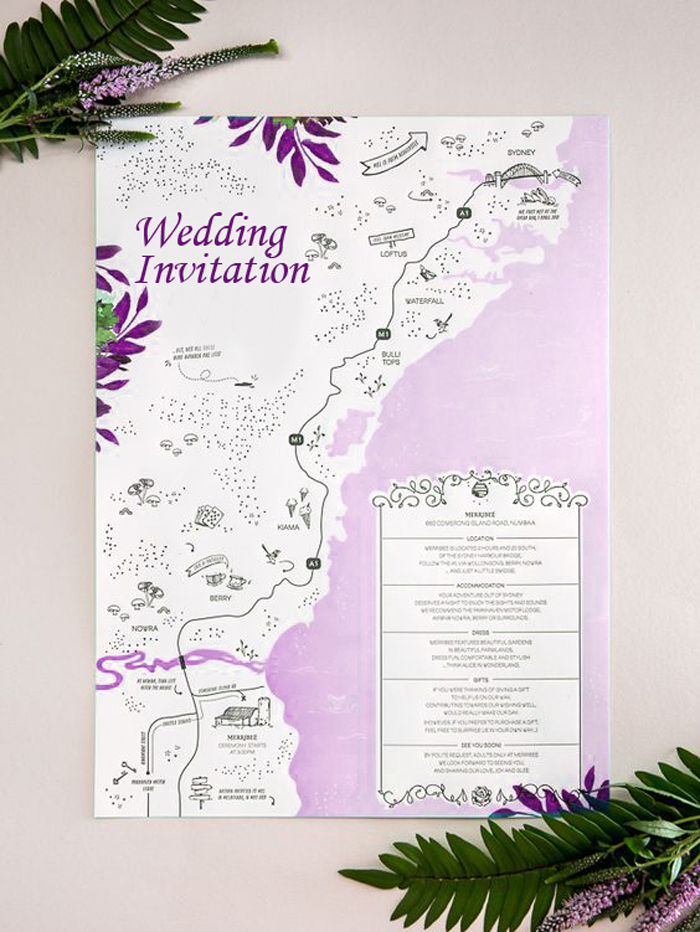 There is a growing demand for online wedding cards accompanied by an offline one.  Availability of tracking system and quick RSVP are surely impressive features of the digital invites. You can contact your wedding planner to assist you in selecting the appropriate website.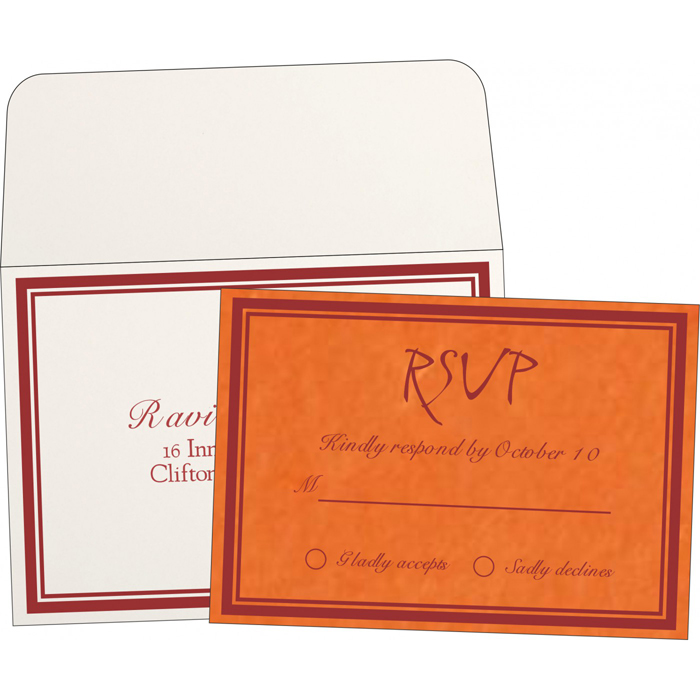 Have you bonded over films, shows, and series? If, yes then this shall be the best pick for you. There's absolutely no harm in fantasizing for a wedding card that is based on your favorite characters. It is your big day and you certainly own the rights to command your order and fulfill your wishes on your winter wedding 2019.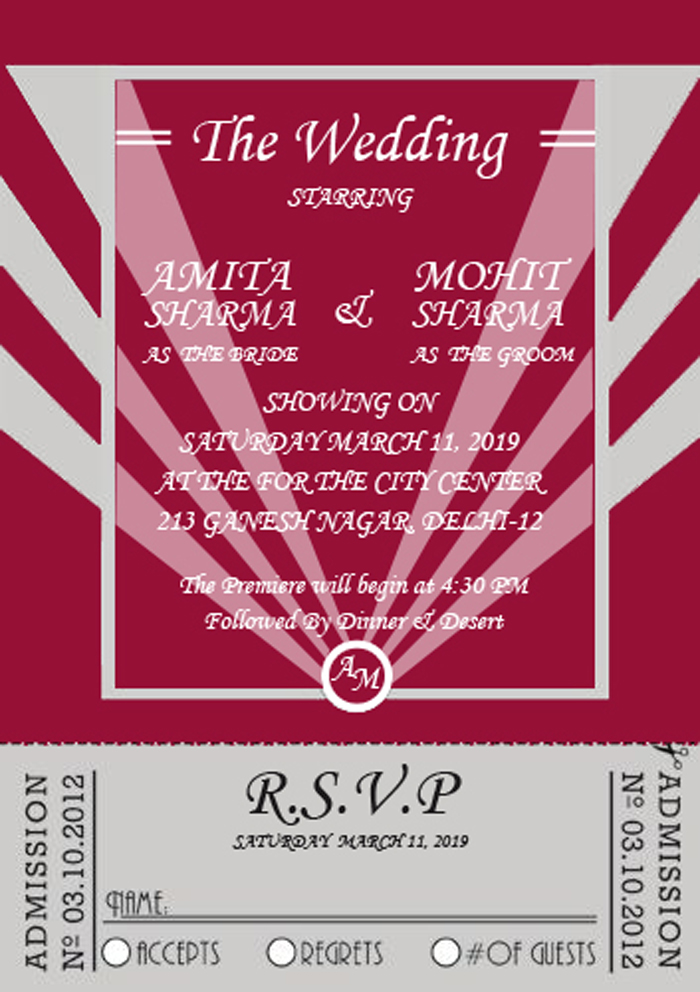 Tiles: To make the conversation travel extra miles
Go beyond regular flowers and pictures this 2019. They are done to death now!  Portugal inspired wedding invitation with tiles pattern is designed to align with the rustic charm of your wedding.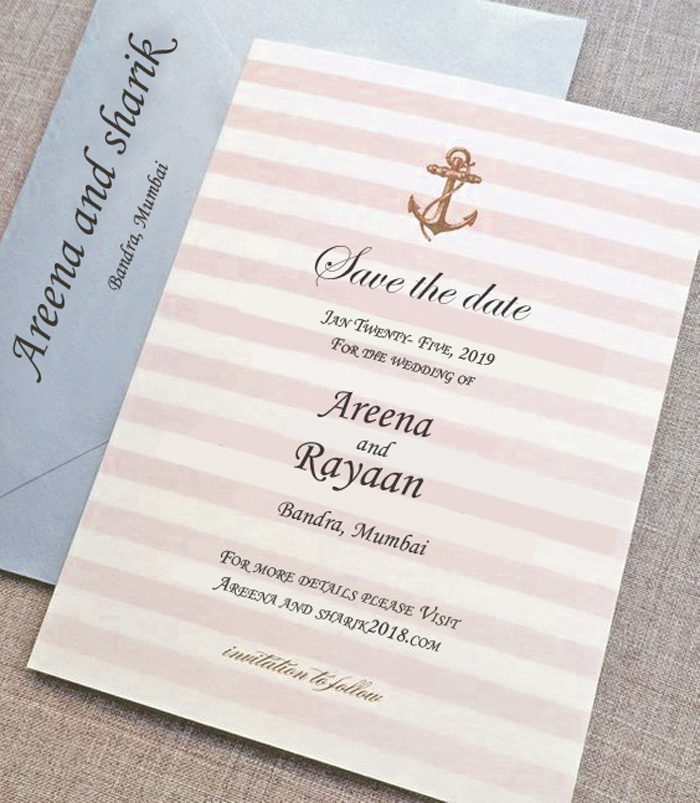 Add a personal touch to your wedding cards by getting your handwriting engraved on those flashy sheets of paper. Yes, that is possible! What more? If you are a calligrapher then you can deliver the experience of a handwritten card and calligraphy art both in one go.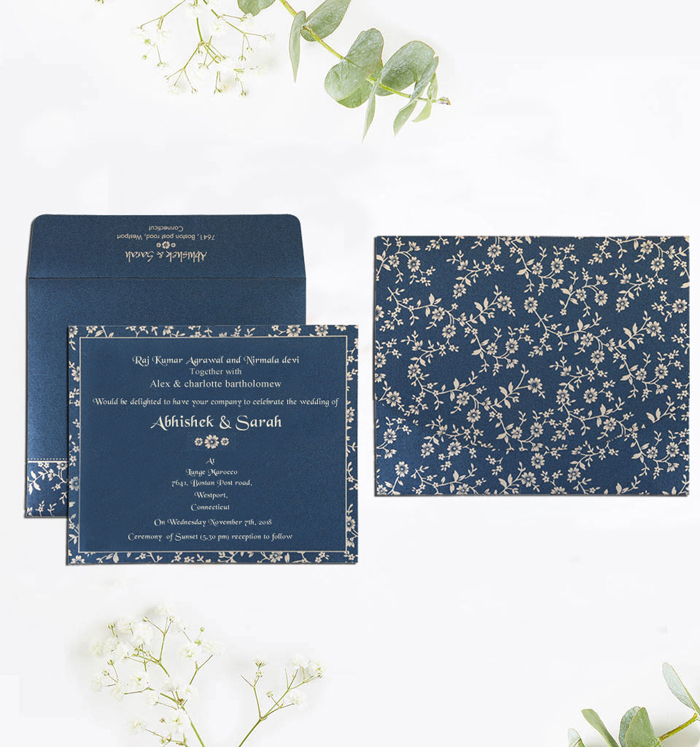 Set an impression right at doorsteps! Send a package that compels your guests to raise their eyebrows. Mark your new beginnings with new package design. Be it scroll in a jar or message in a bottle or 3D. Leave no space for regrets and let your imagination float all over.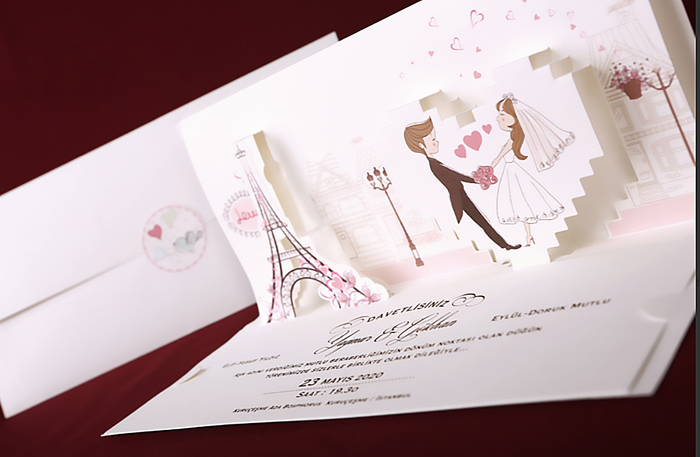 Tiles: To make the conversation travel extra miles
Just like a few family traditions, laser cut has managed to keep itself preserved and alive since ages. This evergreen wedding invitation design can certainly be your pick if you wish to keep it simple and sorted. Be it laces, treetops, your favorite TV Show character or snowflakes: you can get them all done via laser cut on your dream wedding card.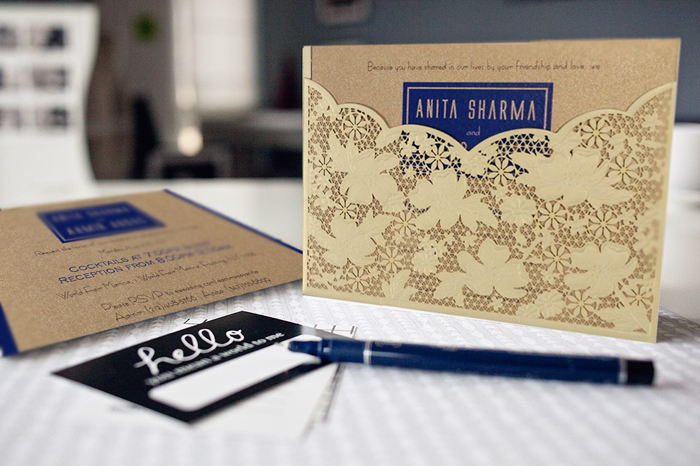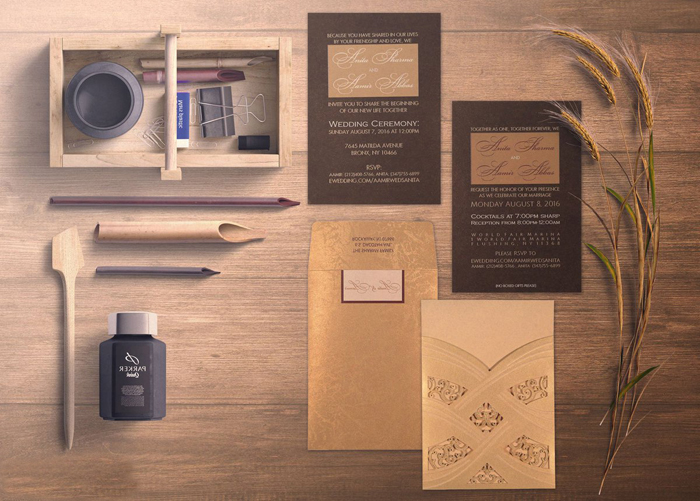 The simpler, the better. With the changing times, preferences have changed. Gone are the days when loud and shimmery designs were all over the plate. Sophistication is the new cool. After all, nobody wants a bunch of paper with all sorts of information that yields no good! Keep it short, crisp, precise and serene. Spread vivacious tinctures and witness the mesmerizing impact that they create on your guests.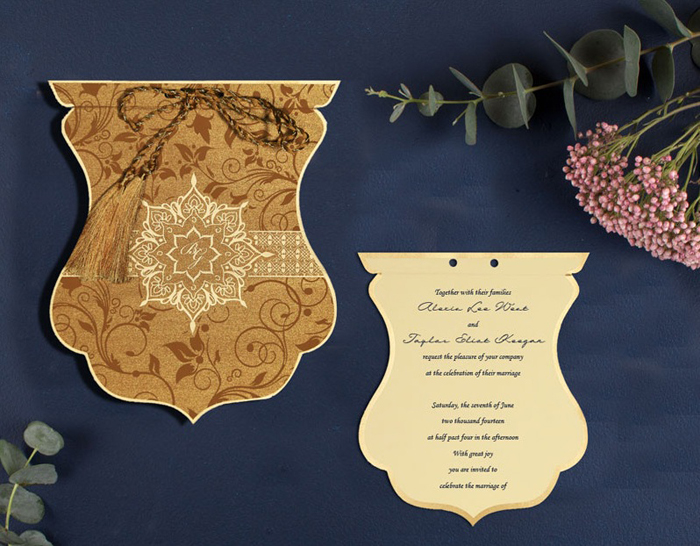 By now, you must have realized that a wedding invitation is not only about flowers and fonts. It is a different world altogether! The beauteous variants available are enough to transport you to your fantasy circle. We hope the blog will help you in assessing which one would suit the best for your 2019 wedding.
Get more inspirations at: