A marriage is not called official until and unless you obtain a legal marriage license so, that makes it one of the most important thing for you to do when you are getting married. Amid the fuss of your wedding planning, you often forget to do this. Moreover, there are certain things about this legal paperwork that one has to know in order to make sure that you get the permission of eternal love after marriage without any trouble in paradise. At 123WeddingCards, we just don't sell gorgeous and affordable wedding invitations, we make relations and hence, here are marriage license details that you need to know.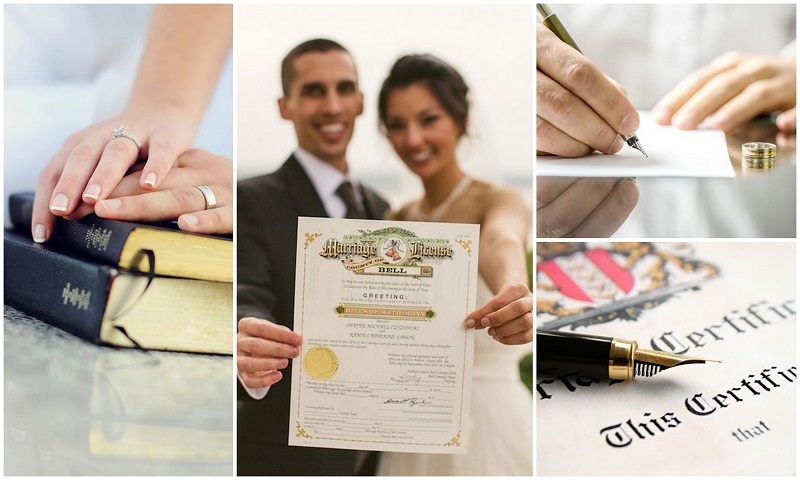 What are the 'proof of identification' required?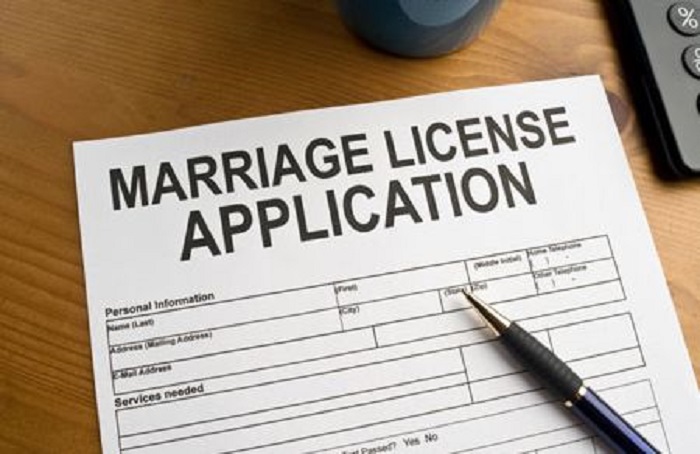 Every state has different guidelines when it comes to 'proof of identification' hence you must check the state's county clerk for this. However, the below 'proof of identification' list is a sure shot marriage license need.
Birth certificate
Divorce proof (If you are previously married)
Consent from parents (IF you are below 18)
A photo ID
Is there any waiting period?
Yes, there is a waiting period in majority of the US states however, few does not have any. Below is the list of states that has waiting period.
Alaska – 3 days
Delaware – 24 hours for residents and 96 hours for non-residents.
District of Columbia – 5 days
Florida – 3 days without marriage preparation course
Illinois – 1 day
Iowa – 3 business days
Kansas – 3 days
Louisiana – 3 days
Maryland – 2 days
Massachusetts – 3 days
Michigan – 3 days
Minnesota – 5 days
Missouri – 3 days
New Jersey – 3days
New York – 1 day
Oregon – 3 days
Pennsylvania – 3 days
South Carolina – 1 day
Texas – 3 days
Washington state– 3 days
Wisconsin – 6 days
Where to go for getting a marriage certificate?
One can go to county clerk's office or the court clerk of the state to get a marriage certificate. If you have a destination wedding and planning the wedding in a different city, you should leave spare time to get the certificate as you may be required to sit for an hour or two at the city's county clerk office.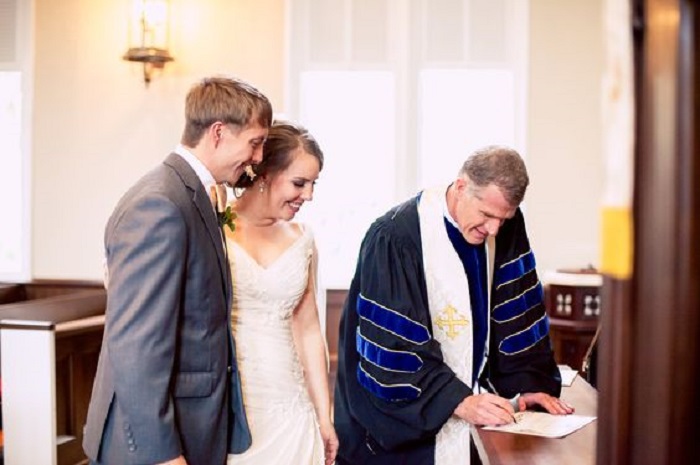 Is blood test mandatory for the same?
The biggest question is do marriage licence needs a blood test to be done for sure. Well, no longer except for the Montana state. Other than Montana State, no other states in US require any kind of blood test before issuing the marriage license.
Can we get a marriage certificate from the non-residential state?
The answer for this question is no if you have submitted legal identification proof and payment. You can get a marriage license from any US state if your marriage is recognized in that state. For example, not every state in US allows same-sex marriage and hence, they do not issue a legal marriage license for such marriages.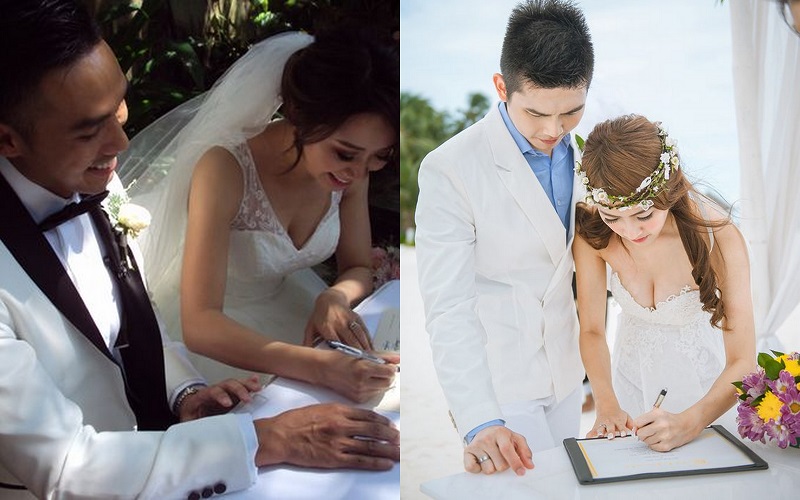 How much one has to pay for the same?
While checking all the marriage license details, you should be keen about knowing the cost to get the certificate. The fees vary from state to state. It could be as little as $35 or it could be as high as $115. Depending on the state policy, you have to pay the fees for the certificate.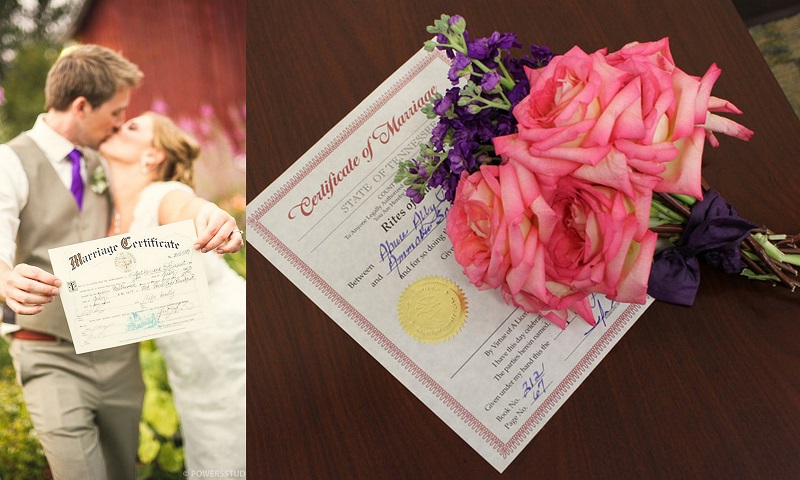 Validity of the marriage license
In most of the cases, marriage license are valid for a period of good 30 days and it is good enough for the marriage to be done. In some of cases, it is valid for 60 or 90 days. It completely depends on the state policy. The ideal marriage license idea is to have it on right time neither too soon nor too late.
Always remember both marriage license and marriage certificate are different documents. A marriage license initially allows you to get married; it is the representation of the rights of two people to tie the knot. But in itself it is not complete. The document does not in any way prove that you are husband and wife. You need to have a marriage certificate for that, which is a complete representation of your marriage. It is a legalized paper duly accepted and sanctioned by the government as a proof that a marriage took place and that you and your wife (or husband) is together.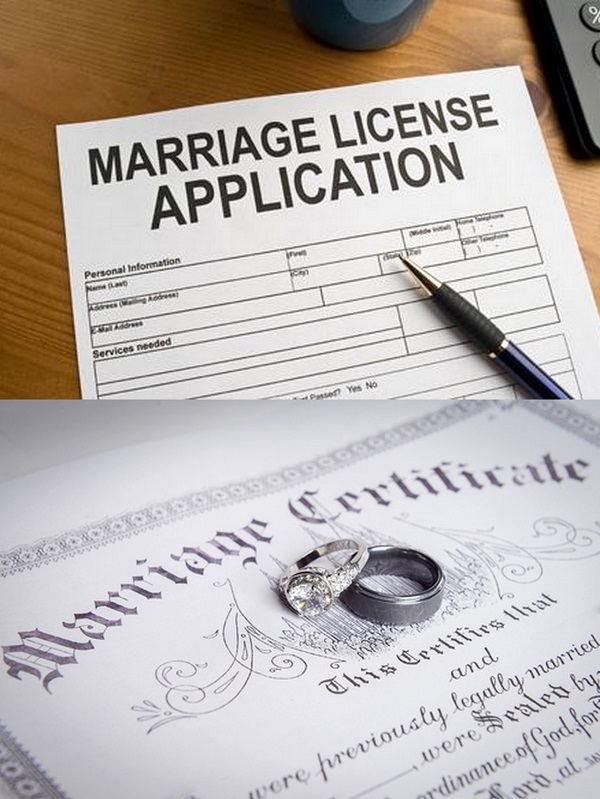 We hope these wedding license details will help you to get your marriage license without any trouble.
We from 123WeddingCards wishes you, happy marriage!!