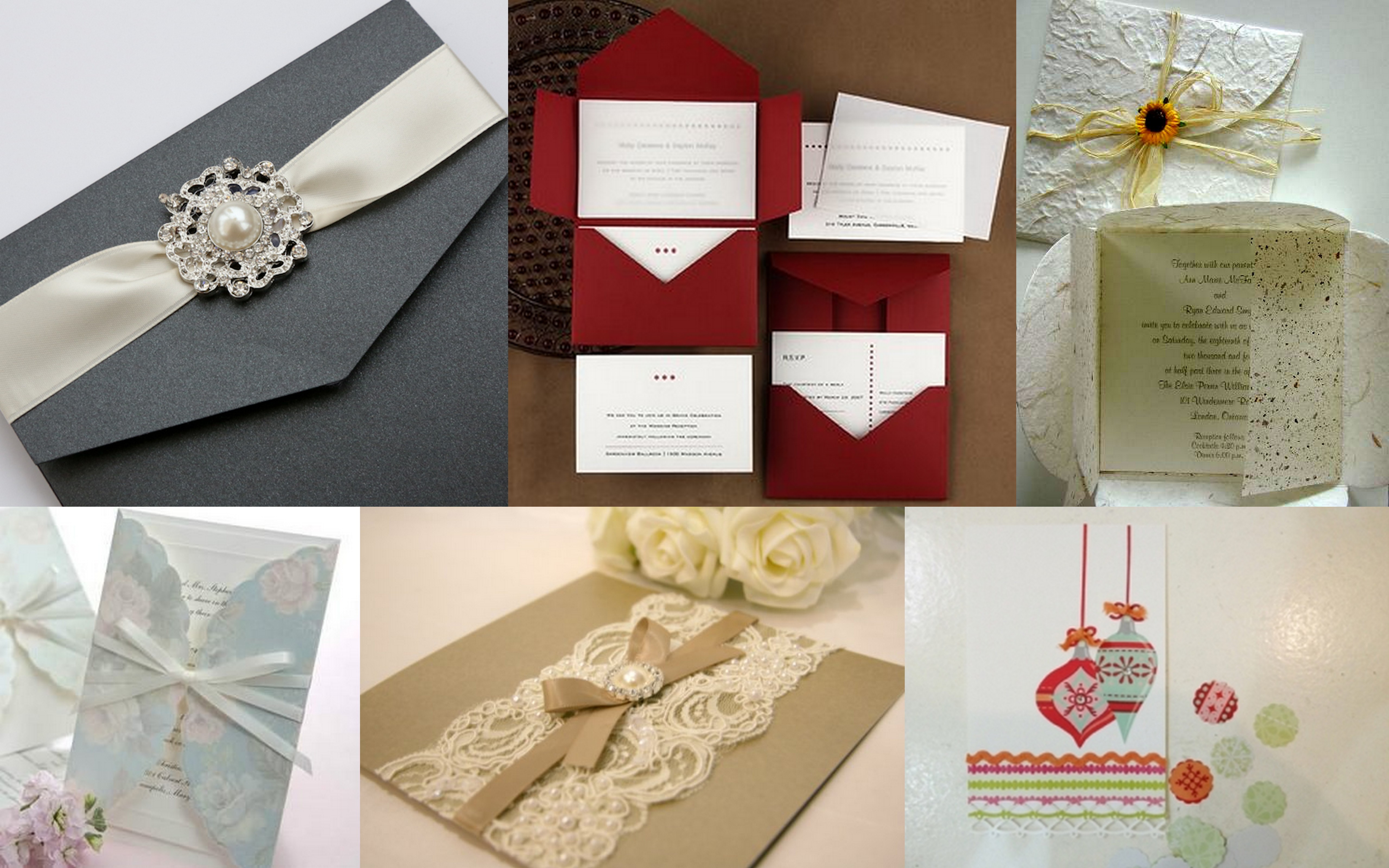 When one of my best friends got married, my aunt gave handmade wedding cards as a marriage gift. The wedding invitations looked exquisite and she got huge compliments from everybody present in the ceremony. Before that I never realized how important that particular gift, as I later came to know that average amount of money that a couple spends on marriage invites is $750 and that can go up from $1,500 to $2,000.All the wannabe couples must know how much the paper will cost? But, it's not only about the paper- it includes postage, response card, menu card, envelopes as well. You also need to spend money for designing the wedding cards as well as in the printing of the wordings on them. But is it really needs to be in that way? Well, same as saving money on wedding venue, it is also possible for any couple to save money on marriage cards to make their wedding budget friendly. So, have a look at below mentioned wedding card ideas that can help you to make your wedding budget friendly.
1. DIY (Do it yourself) wedding cards
This is most likely the best way to save money on invites, but it's frequently ignored. The reason being many couples gets worried thinking that if they will make their own invitations, they might look unprofessional and sloppy. They also prefer not to go through this hassle of creating them, as they already have many other important things to take care off. However, view here- DIY (Do it yourself) wedding cards is very easy, as different types of make-your-own-invitation kits are available in the market. You just need an inspiration to start with.

2. Make use of your own card stock
You can find many online wedding invite stores selling printing style and paper separately. Hence, it is not hard and fast rule to buy cardstock from that store. In order to save money, you can purchase cheap cardstock from any wedding card manufacturer or retailer.
3. Try to utilize a normal standard locking envelope
It is very important to remember that your cost will rise up, if you try to buy expensive envelopes. Various wedding card manufacturers offer standard envelopes like non-lined envelopes because lining can certainly increase the cost. You must remember that envelopes are only for packaging and might not be of any use once opened. Another important factor to keep in mind is that mailing charges will depend on the size and weight of the envelope.

4. Skip Embossing and Engraving
As a matter of fact, engraving style of printing is the priciest and oldest form of printing. Even though it looks formal and beautiful, you can choose thermography instead, an option that will cost less and looks alike engraving. You can also skip embossing style of printing because embossed accents can add to more cost.
I hope the above mentioned wonderful wedding card ideas will surely help in making your wedding budget friendly.