Hello folks and of course Happy Thanksgiving !! Over the last few weeks we were waiting for this festive. The biggest shopping festival and you must be all set to hunt for some best offers and discount.
First up, we need to accept this open door to thank YOU for reading 123WeddingCards Blog. Without our magnificent readers, we wouldn't have the capacity to have the coolest occupations on the planet, spending our days plunged in wedding stationery and wedding invitations.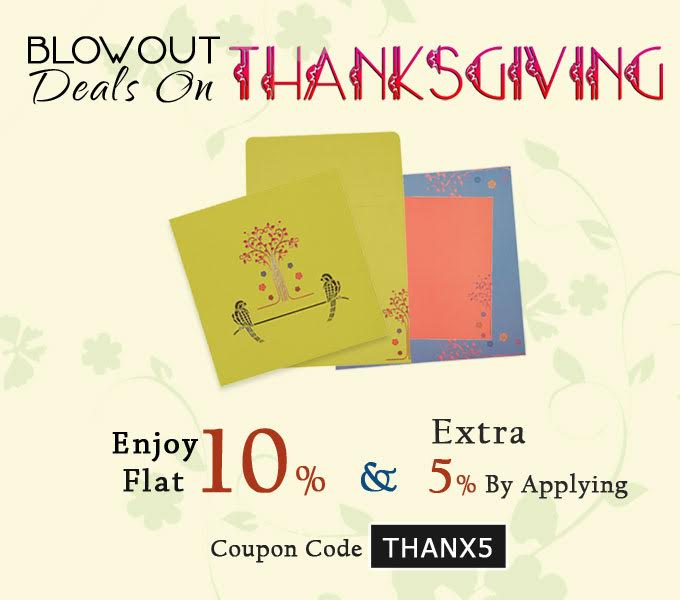 Yeah, it's coming! You must have already mashed your potatoes and pumpkin, but it will take a couple of days to land across and we will have the shopping season too. Thanksgiving is just amazing as it serves the delicious turkey dinner and we are goanna have lots offer and discount on the Black Friday and Cyber Monday. It's the best time of year to search for your wedding, life partner, new home and, obviously, yourself. So express your thankfulness on this Thanksgiving and Black Friday 2016 in a mind blowing way with 123WeddingCards' inconceivable offers.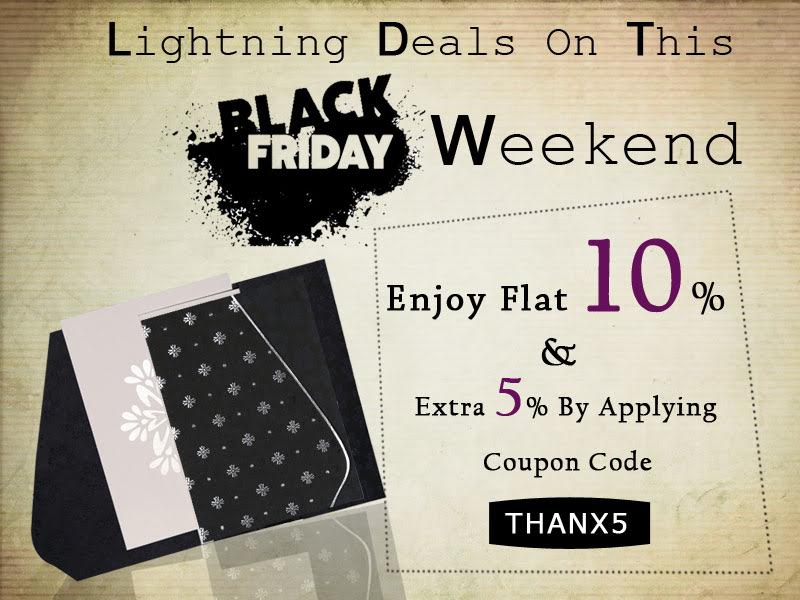 The Thanksgiving is just the knocking of offers before the Christmas shopping season and it means a lot more is coming an you make the best of it in this Thanksgiving offers 2016 which includes the offers due to Black Friday and Cyber Monday 2016. Common guys what you are waiting for if you are about to get hitched up or you are engaged I can assure you, you won't get such offers and discounts on wedding cards and invitations, accessories and gifts for your wedding. So on the off chance that you must adhere to a financial plan and are searching for approaches to cut expenses on your big day than spare Flat 10% off on wedding invitations with 123WeddingCards' shrewd offer.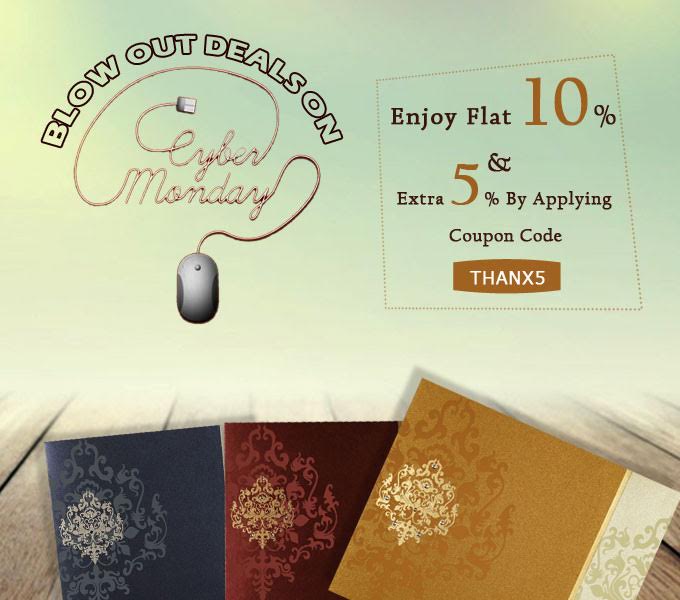 123WeddingCards brings you amazing holiday deals from 25 Nov. 2016 to 28 Nov. 2016 to save your pocket on this Black Friday Sale 2016 and Cyber Monday Sale 2016. You can save Flat 10% on all purchases of your Wedding Cards on this holiday weekend. Okay, that is not enough, we have made more pocket savy for you by taking 5% extra discount by applying Coupon Code THANX5 To take advantage of these special benefits, visit our website 123WeddingCards.
So what's in your mind? Hurry Up! And scoop up this weekend with availing these special offers!
Save
Save
Save