Wedding is the most special time in anyone's life becomes more memorable when it becomes a seasonal marriage.
In the present time, summer weddings are in vogue as this is the very time when you can make the most of the outdoor venues.
Marriages in summer are the perfect time for bride and bridegroom to adorn a different look that may be something different from the conventional heavy dresses.
While summer is here and while wedding season is around the corner we thought it would be better to offer you some most interesting summer wedding ideas that will make your wedding the standout of the season.
Floral Crowns
To make your summer wedding theme more realistic you can choose a beautiful floral crown for the bride featuring various kinds of flowers including eucalyptus, pastel petals, and whimsical gypsophila that will add a pinch of romance to your bridal style.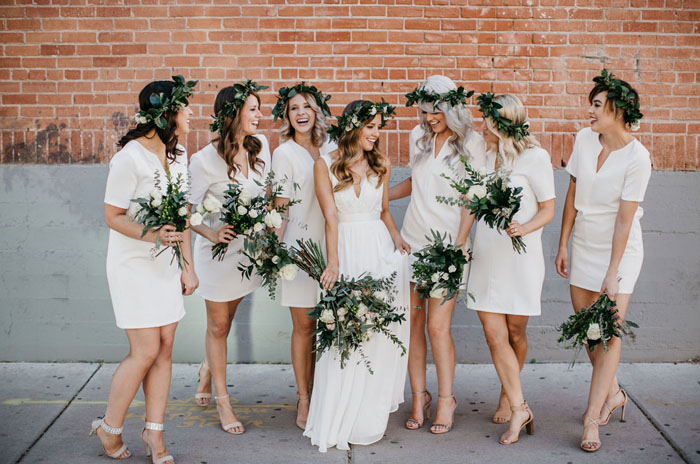 Summer Wedding Stationery
A summer wedding gets completed with the right type of Stationery. Make your wedding cards matches with your summer theme wedding and make your guests enjoy every bit of your marriage.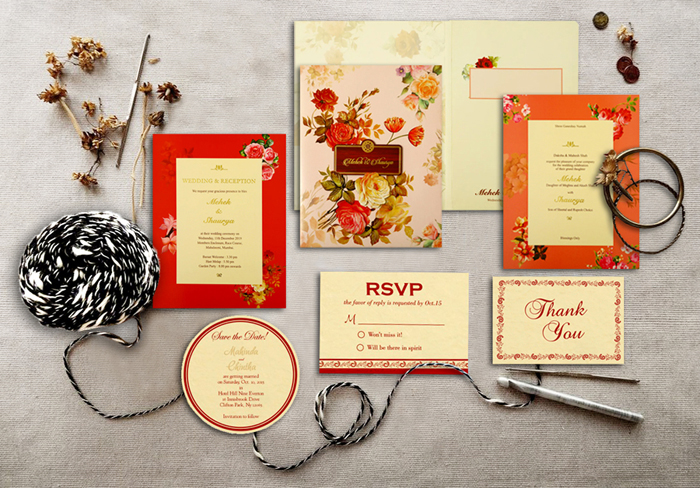 Soothing Gins
Why not make your guests experience the soothing experience at your summer wedding? Assortments of gin at your wedding do that for your guests in the most perfect way.
A myriad of gin in a variety of cocktails, drive away from the summer heat and sooth every soul.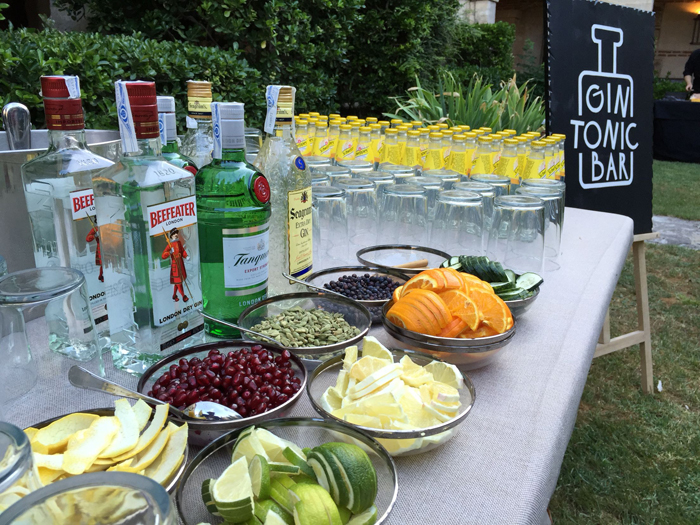 Ice-Cream Van
One of the most amazing and brilliant ways to cool your summer wedding goes through the door of ice-cream.
Be it a child or an older fellow, everyone just loves to savor the cooling ice-cream experience.
Make arrangement for an ice-cream van or have your own ice-cream lollies to offer to your guests while they'd be enjoying the summer celebration.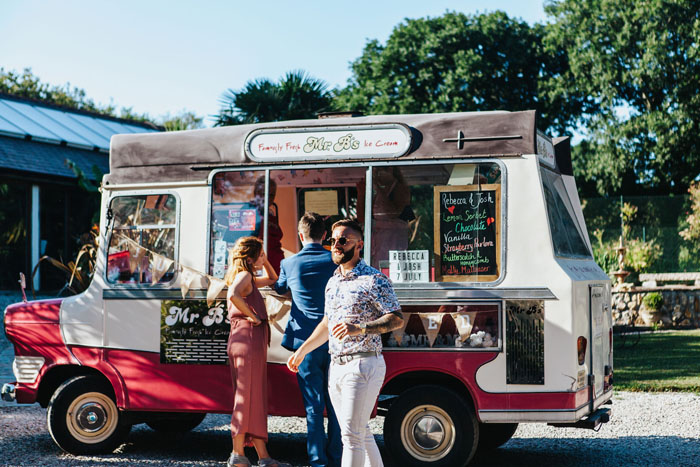 Flavoured Cool Water
What's better than serving chilled water to your guests in the scorching heat of the Sun? But this time with a small twist.
By adding a hint of vivid flavors in the ice cool water may surprise your guests and help them remember your summer wedding for a lifetime.
You can add slices of cucumber, or choose any fruit of your choice. Do try to add an essence of pandanus, it will surely sooth every soul who drink the water.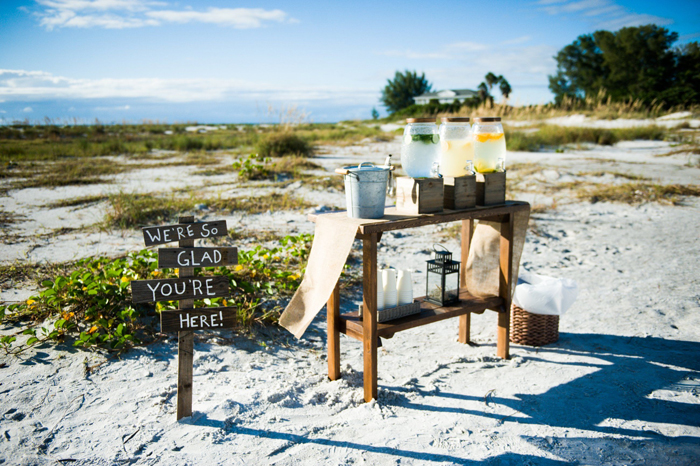 Charming Parasols
If you want to make your summer wedding more exquisite then the elegantly designed parasols can do that for you.
Give each of your guests a stylish parasol that not only saves them from the scorching sun but also give an elegant look to your summer marriage.
You can also give a mini parasol for your mini-guests, they will look adorable.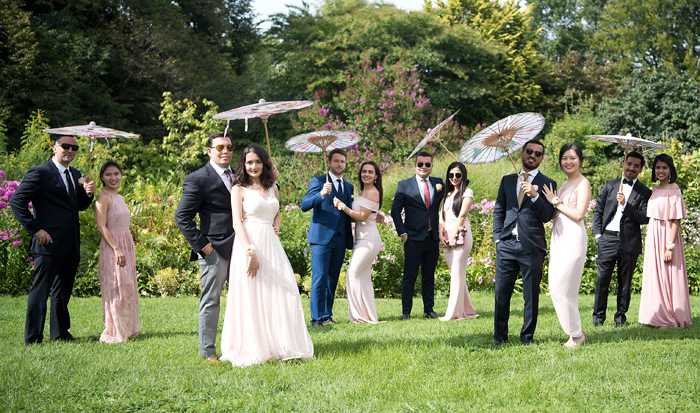 Adorning Summer Hues
Perfect wedding wears perfectly hued can augment the wedding experience for the guests.
You can ask your guests to wear ensembles that suit the summer wedding. Let every gentleman splash the hues of blue being jacketless and let every lady choose a sweet floral accessory.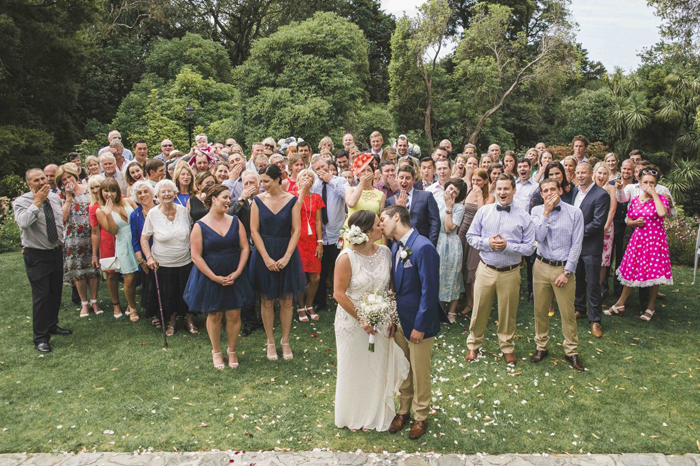 Summer Games
One of the cutest ways to celebrate your summer wedding is by playing some games that will cheer up your guests.
Keep some interesting outdoor activities on your big day and embrace the sunny weather with all open arms.
To make it possible, you have to have an early morning ceremonies and then off to outdoor daylight activities in the refreshing morning breeze.
In the present time, there are lots of venues available which are designed in a way where you can enjoy outdoor activities. You can hire such places at your convenience and present your guests of all ages a total ball at your wedding.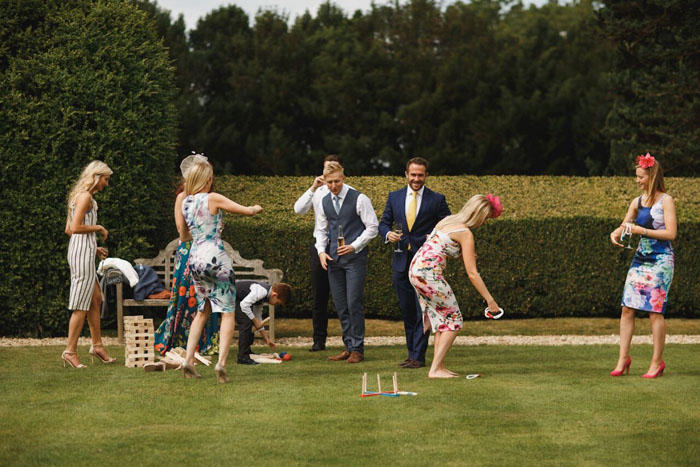 Festive Theme
The festival theme of summer weddings is quite in vogue. Not only nationally but also internationally these weddings on festival themes are accepted by everyone.
There are several ways in which you can organize your summer wedding on the festival theme. You could have a reception in the lush green grass amidst hay bales as seating, it would be an exotic country experience.
You can also opt for funky tipi's or a have live band play on a stage, the choices are broad, it all depends on up-to you.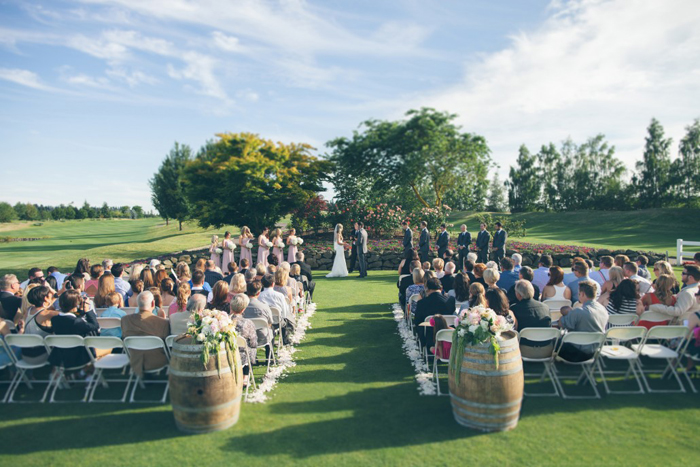 The Exotic Cocktails
An exotic range of cocktail puts life in any party, and when it comes to summer weddings these exotics could be a lifeline for your wedding bash.
Don't let the cocktails limited to just Kilner dispensers; make them be the star of the show.
To make these drinks more exquisite you can garnish them with a selection of fresh fruit, along with edible flower petal ice cubes and colorfully striped straws.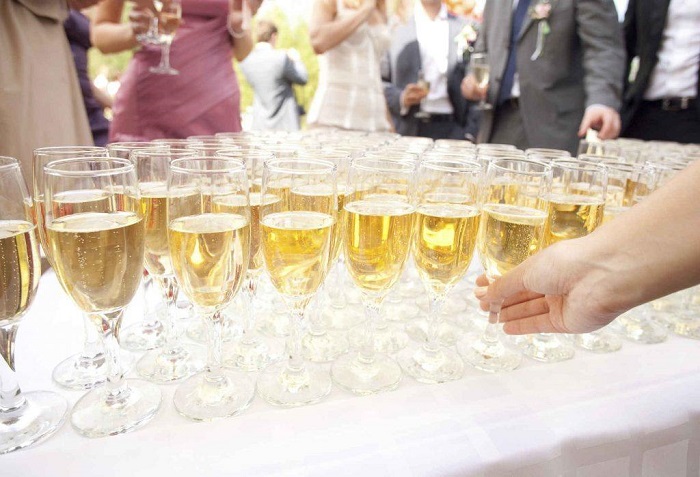 Some More Brilliant Summer Wedding Ideas To Say "I Do"
Give the decor of your wedding a new height with pompoms, paper honeycombs, and handmade bunting.
A great way to avoid heavy sit meals is by hiring food and drink stalls instead of traditional caters. Guests can enjoy munching while mingling.
Arrange some amazing live music instead of bustling DJ. A soft, sweet and melodious live band can add charm to your wedding.
You can also swap the traditional wedding breakfast for scrumptious barbecue. It will complete your culinary accompanying salads, cheese, and chutneys.
Give your summer weddings an altogether a new feeling by celebrating your big day at seashores.