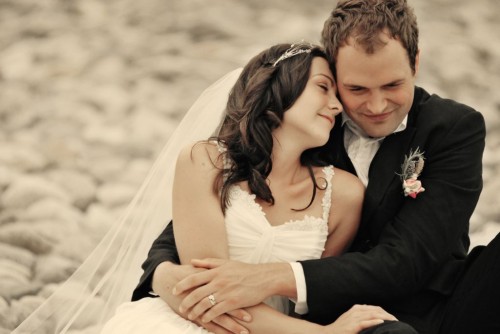 Joseph and Mary met at college when both were doing their A-Levels, but soon lost contact as Mary moved to Birmingham and Joseph was left back at Sussex. But, they met up again 9 years later at a book store in Sussex. At that point of time, Mary was working as an interior and Joseph as a graphic designer in a web development company. Since, college days both had an inner feeling for each other but never shared the same thing. But, this time Joseph was sure to express his feeling for Mary and he proposed Mary in a beautiful garden near their house.
Mary too was very happy to meet Joseph and accepted his proposal. Both knew they wanted to bring their skills into their marriage but did not know how to bring out the same before the world. But, soon they both discussed and finalized the theme of the wedding. Joseph and Mary put the theme on their wedding invitation cards which they bought from www.123weddingcards.com which helped them to give their guests a clue of marriage theme. They choose coral, navy and peach as the wedding color scheme and this particular thing started with their invitations and they continued to do the same color and taste through to the cakes, outfits and other important things.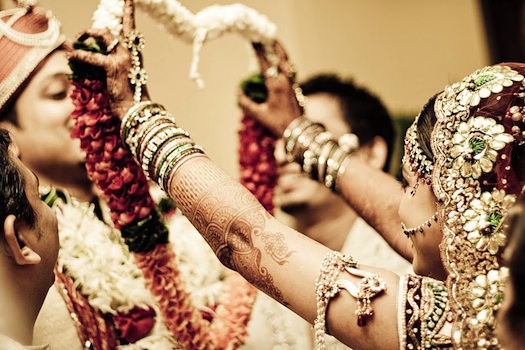 Mary wore a vintage ivory wedding dress which had a layered tulle skirt and a sweetheart shaped bodice. She bought this vintage dress from a vintage shop and as height of Juliana was less she had to shorten it so that it looked perfect on her. At the same time she also added the same colors to the tail of dress to make it complementary to the wedding theme.  Joseph got his beautiful navy suit from his best friend's shop and he wore his suit with white colored shirt. The ceremony took place in the same beautiful garden where Joseph proposed Mary for the first time. Later on they moved to a beautiful resort along with the 50 guests who attended the reception.
The wedding cake was gifted to both bride and groom by their common friend Mark who had his own cake making shop. At the same time, Joseph and Mary selected a two layer cake along with 50 cupcakes which was filled with chocolate. All the cakes were kept together were served with vanilla ice-cream. Joseph and Mary selected a professional photographer for their wedding occasion. So, the whole event was full of booze, joy and happiness and now this beautiful couple has two children, one boy and one girl and living happily ever after.