A theme for the wedding decides the overall vibes of the wedding and those who believe in the power of stars and luck would love to have a wedding theme based on their zodiac predictions and calculations. Based on the sun sign personality attributes (from admirable to the exasperating), deciding a wedding theme help you to move in the right direction. So, here's the list of perfect wedding aesthetics based on the zodiac signs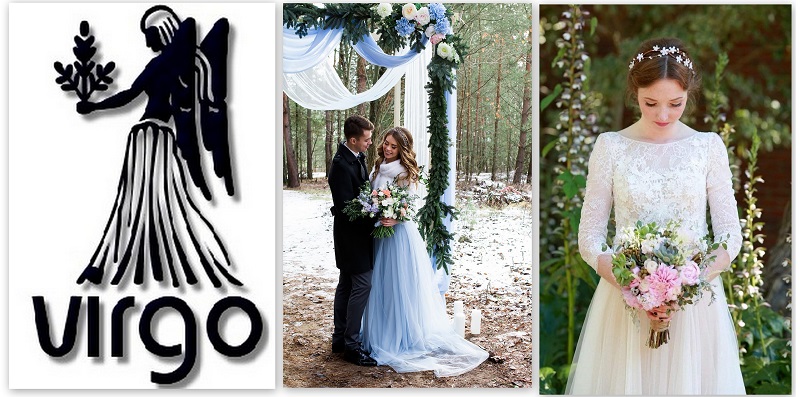 Aries-Hollywood style wedding
Aries loves to be on the top, and it's no surprise that these audacious rams are the first sign of the zodiac. As they are bold and vivacious, they draw the aesthetics that shows strength and grit. So, they may bring DIY touches to their wedding or opt for a classic Victorian style wedding, bringing elements of Hollywood into their wedding. Their wedding would be something like a long dress with diamond embellishment and the aquamarine hairdo in wave style.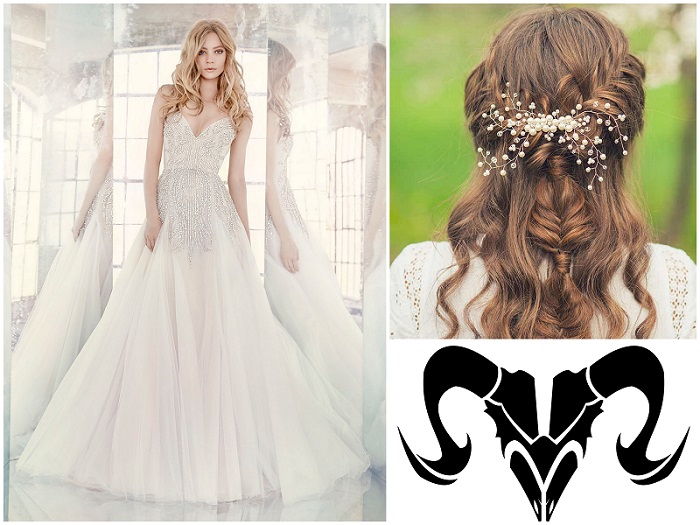 Taurus-Extra Glam wedding
Taurus would love to relax in peaceful, bucolic environments surrounded by soft music, pleasing aromas and succulent taste on their wedding day. And they will go for platinum blonde hair, emerald ball gown and emerald earrings. A countryside side wedding (farm or forest) would be apt for them as they love being at peace. Taurus can also include snow white element for the big day. They can go for a barnyard wedding as the Taurus love wines also.

Gemini- A social wedding
This air sign is interested in many pursuits at one time. As they are universal air sign, they would plan for a theme-wedding party that will have people talk about it for years, and they find joy in bringing their loved ones together in an exciting way. They would prefer to wear a white pearl gown with matching pearl necklace. Also, they love traveling so they would go for an instant honeymoon just after the wedding. They love the taste of macaroons and doughnuts so that it would include on their menu list for their wedding.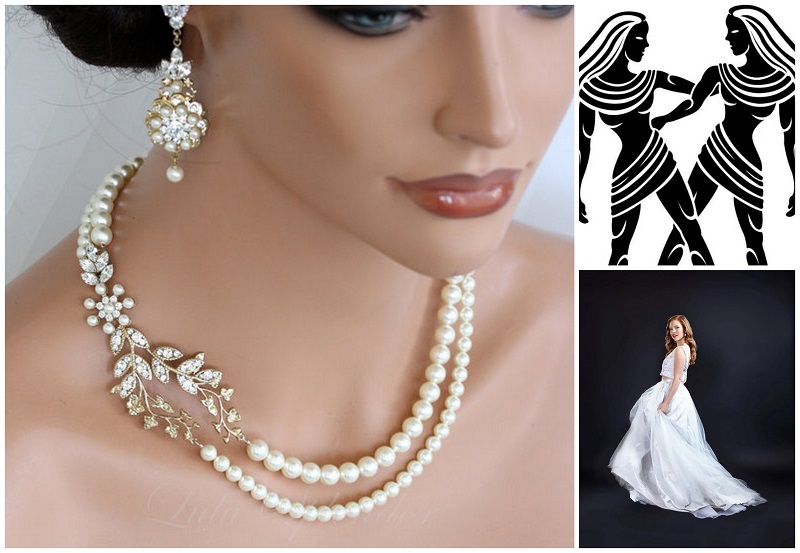 Cancer-Beach side wedding
Cancer can exist in both emotional and material realms. Being old souls, they would prefer to have their nearest and dearest ones for their vintage style wedding. A cozy, catered affair with joyous tearful toast and few drinks will be a good option for their wedding. The hermitage crab water sign would prefer to wear a ruby red gown with pearl earrings. Since it's a water sign, a beachside wedding will be a good option as you can feel the connection with the water.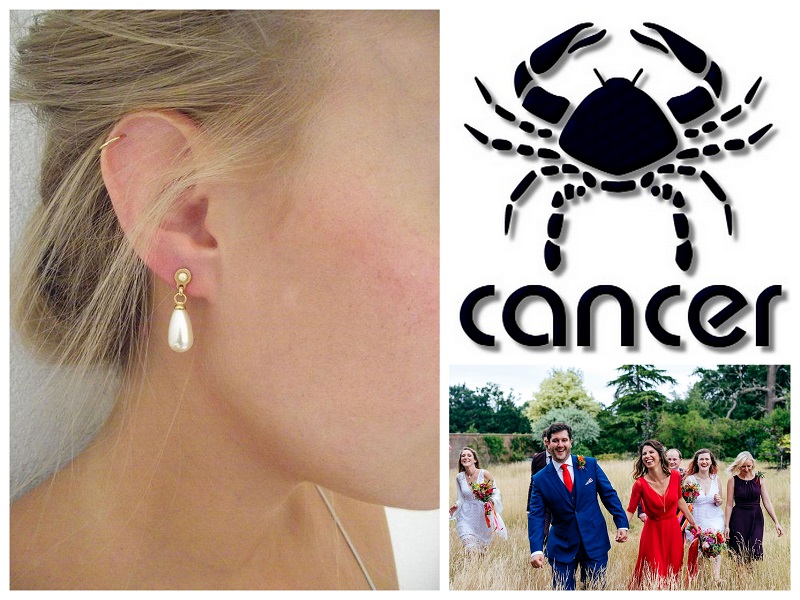 Leo-King style wedding
Leo loves to sparkle and take center stage. They love a luxurious and grand party, with dramatic entry. Their guests would load with warmth and generosity. They will also have lots of fireworks at their wedding. A gold ball wedding dress that gives them a sense of dominance and fiery red hair which signifies fire will be their wedding look. For their particular wedding day, they would want it to be bold and expensive. Their wedding would be over the top of the extravaganza.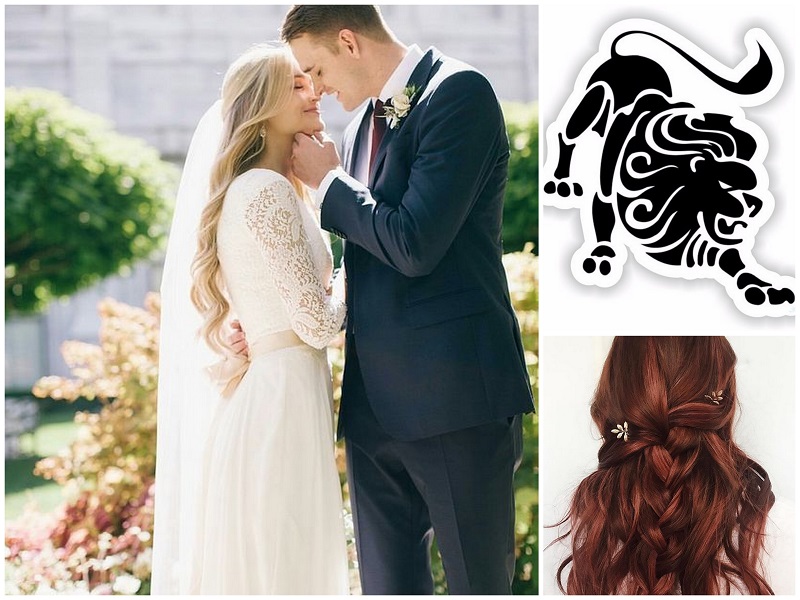 Virgo- A classic wedding
They are the perfectionist at heart. Also, they are practical, and they have a systemic approach to everything. So, if there's anybody who dreams about the perfect wedding, a Virgo will pull off an absolute divine wedding. The wedding will be in a very crisp and elegant way. They can wear a sheer wedding gown with sapphire blue for detailing of the dress with a floral wedding tiara on their head. A fine dining dinner for the guests, a professional photographer, and a well-planned wedding party is their cup of tea.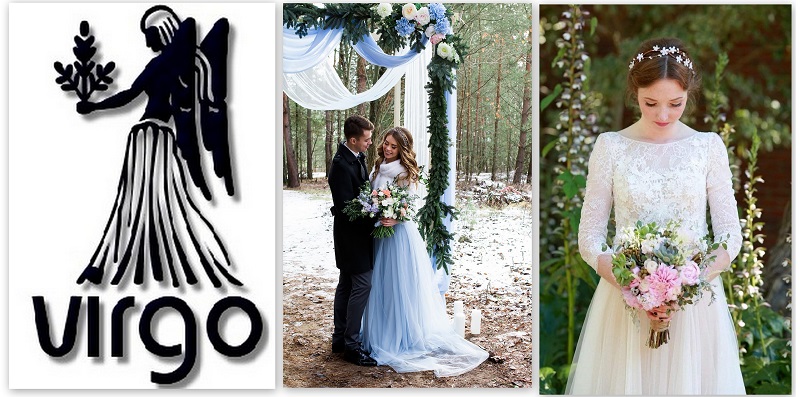 A libra-the perfect well-planned wedding
They blessed with a natural sense of style, which comes to them. They are the people pleaser, and they love keeping their guests happy, so they prefer a top-shelf open bar wedding and an amazing rock band to keep the guests entertained. They are obsessed with balance so, they like a classic, well-done wedding from glassware to drinks. They like fine details of everything, and they would go for sapphire blue hair in soft curls, a crop top wedding dress in light opal color with feather blue opal embellishments.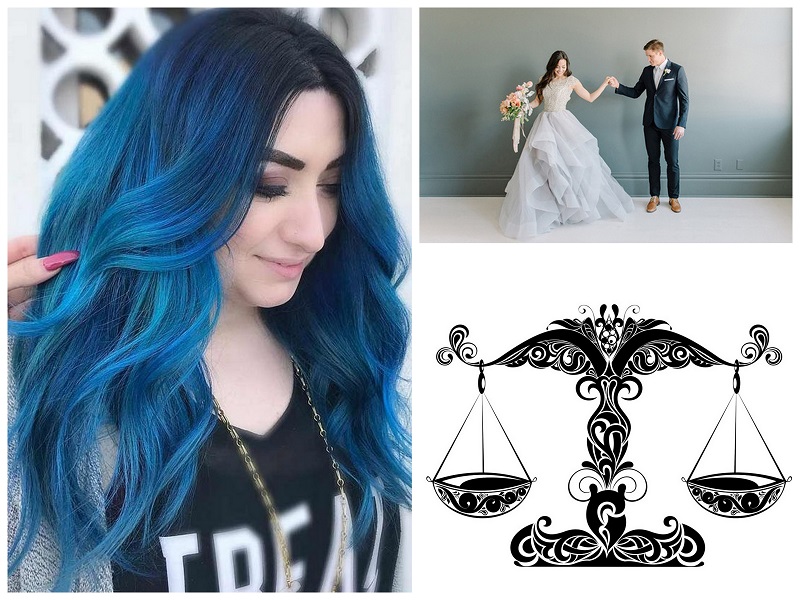 Scorpio- An intimate and secret wedding
Scorpio is a water sign, very secretive and they would prefer to have a warm, intimate wedding ceremony. The wedding will feel like a special secret with close relatives and friends. Instead of traditional weddings, they can opt for a wedding that allows them to express their emotions. They are comfortable with November wedding in fall. They penchant for privacy and their wedding dress will be like topaz colored metallic gown with short black opal ombre hair with dangling topaz earrings (their zodiac stone). They can go for a personal punk theme wedding in the winter season.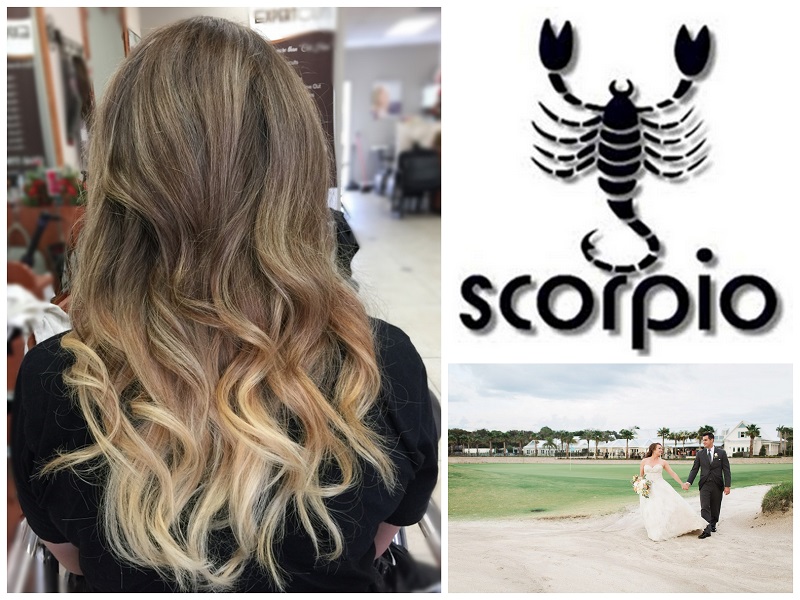 Sagittarius-Over-the-top wedding
Exotic wedding destination is all they dream about. They may opt for a complete original wedding with sentiments, and they would want it to be absolute best. For this reason, they prefer modern wedding. Their love for traveling will allow them to choose an exotic wedding destination, thus allowing them to share their culture, food, and experiences. Their wedding look will take turquoise colored bridal gown with a long cape and ginger hair in an updo with topaz braids on the sides. A beautiful topaz necklace and bracelet will complete their look.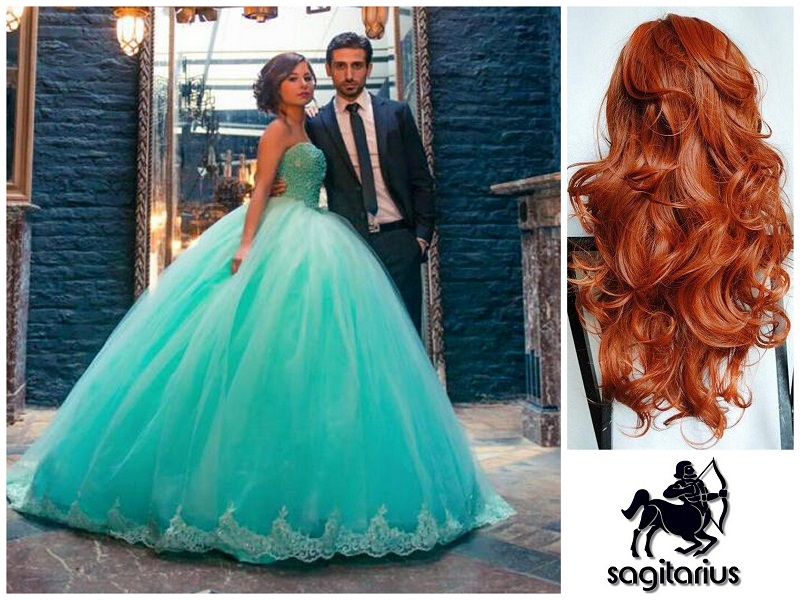 Capricorn-Traditional wedding
They would surely pull off a tasteful and timeless wedding, making it look easy. They would prefer a traditional and good old ball like in the Cinderella story. No wonder, they would like a multi-layered Cinderella-like red wedding gown with sequins and ruffles. With arm-length gloves to cover the body and with simple hairdo parted in half is their style. The wedding affair would deep-rooted in family, tradition, and values.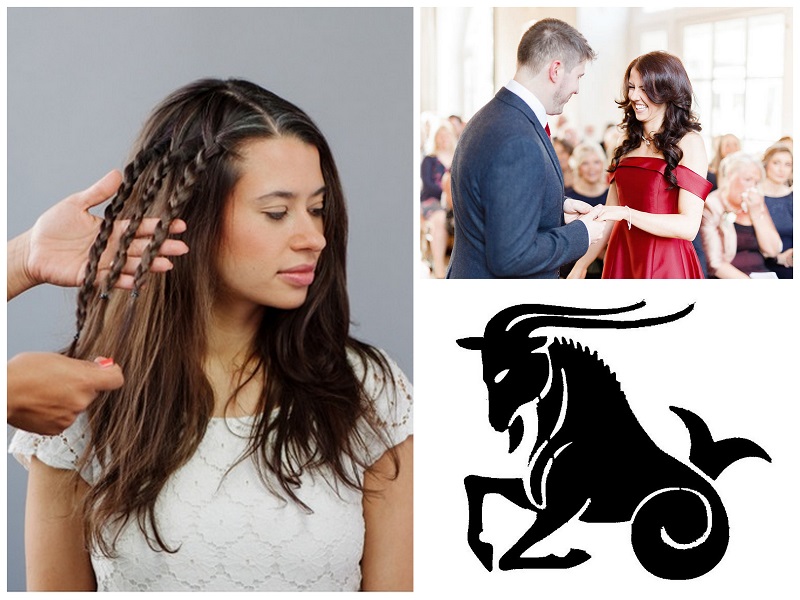 Aquarius- Without rules fun style wedding
It is the most humanitarian zodiac sign. They strive for knowledge, and they love to march on their own beat. Thus they love non-traditional wedding venues. They like a different style of traditional wedding, and they take their vow in a unique venue. Festival wedding with whimsical, cost savvy solution for their wild and free taste would be a good option. Their wedding dress would be a flowy gown which signifies an element of this zodiac which is air. They prefer a grand reception and try to break all the wedding rules.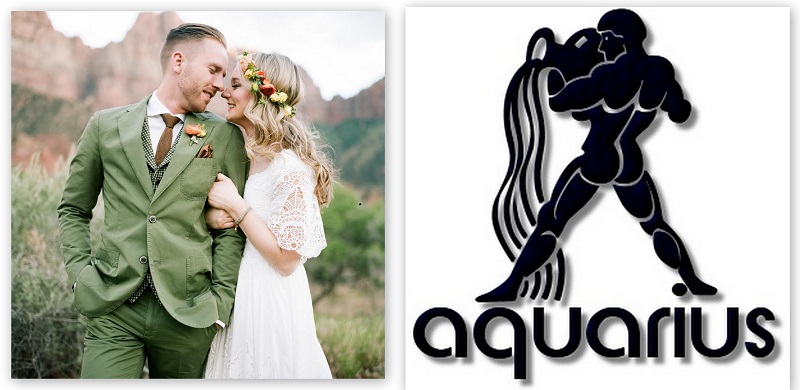 Pisces- A Fairytale wedding
They love fantasy and a mystical magic world, and they love the idea of a fantastical wedding. So, they prefer an aisle strewn with flowers, cinematic ambiance, and cocktail party. They are hopelessly romantic, and they would want to make their wedding aesthetics that feels transcendent. And also the music is a must for them, so a band or DJ will be there to entertain the guests. They can have their wedding look inspired by the aquamarine mermaid cut gown, the fairytale theme wedding with a romantic braided hairstyle and pretty pink makeup.